September Has Arrived with a Ton of New Games!
Back to School
Family
Kids
San Francisco
Seasonal Favorites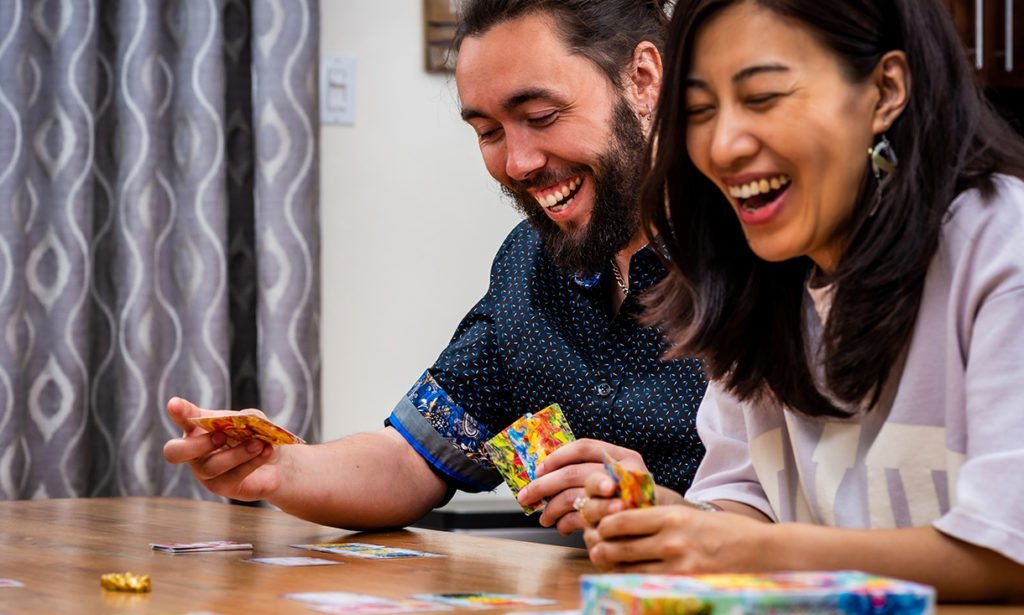 It's been a while since we've had such a busy month as this September! Have you missed us? ?
With September comes back-to-school, the change of seasons (farewell, short summer…?) and a return to routine after vacation season for families across the country. So, allow us to join you through all these changes by suggesting all kinds of new board games hot off the presses ?.
Ticket to Ride: Ghost Train
Age: 6+ / Players: 2-4 / Duration: 15-30 minutes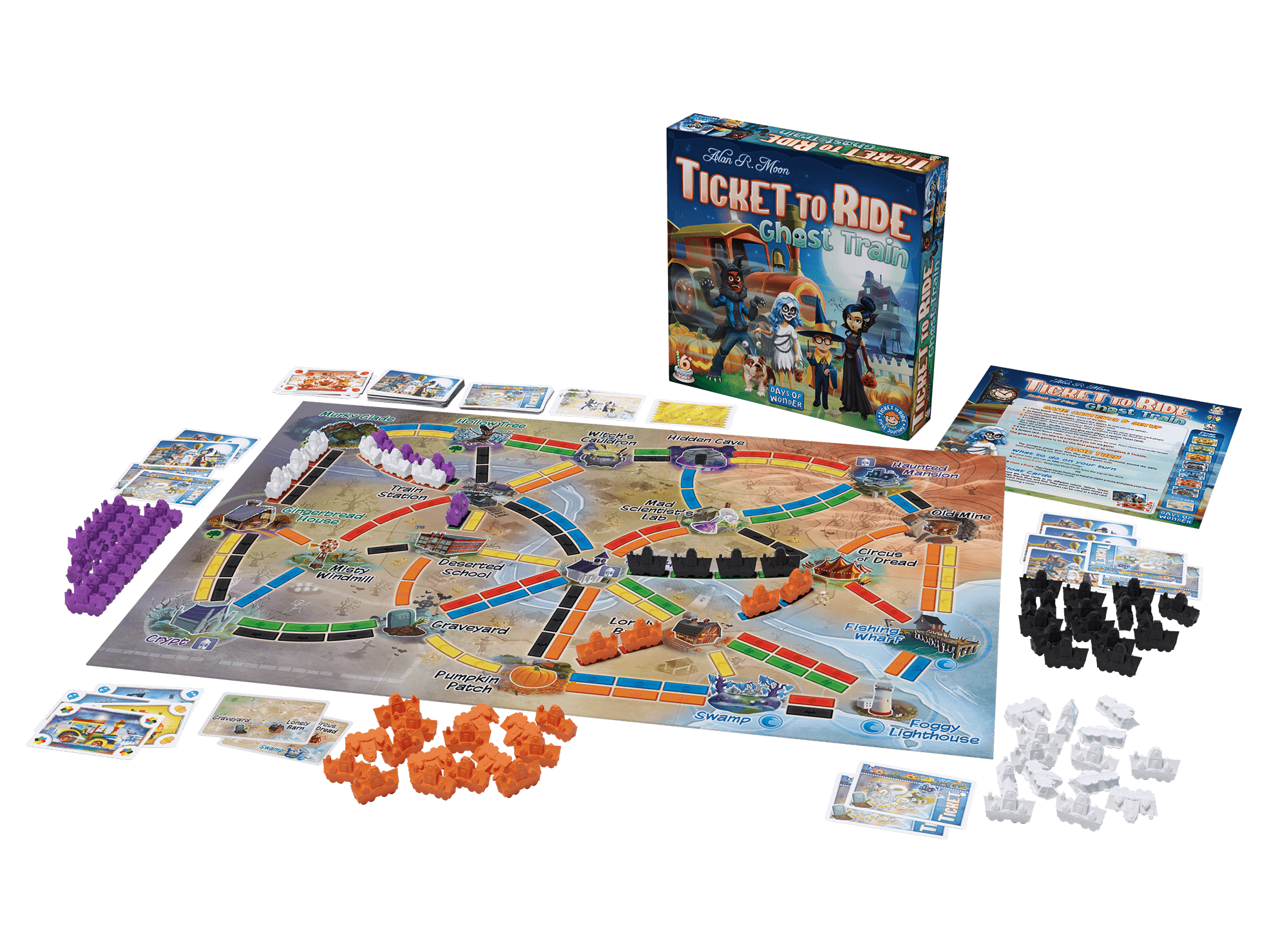 In this Halloween Edition of the classic Ticket to Ride: First Journey, players travel through a spooky neighborhood, from one strange house to another. "Knock, knock… Trick or treat!"
But, there's nothing scary about this ghost train. So don't be afraid. This is the perfect introduction to Ticket to Ride for younger players, so treat yourself!
This is a standalone game, no other version of Ticket to Ride is required to play.
Age: 8+ / Players: 2-4 / Duration: <15 minutes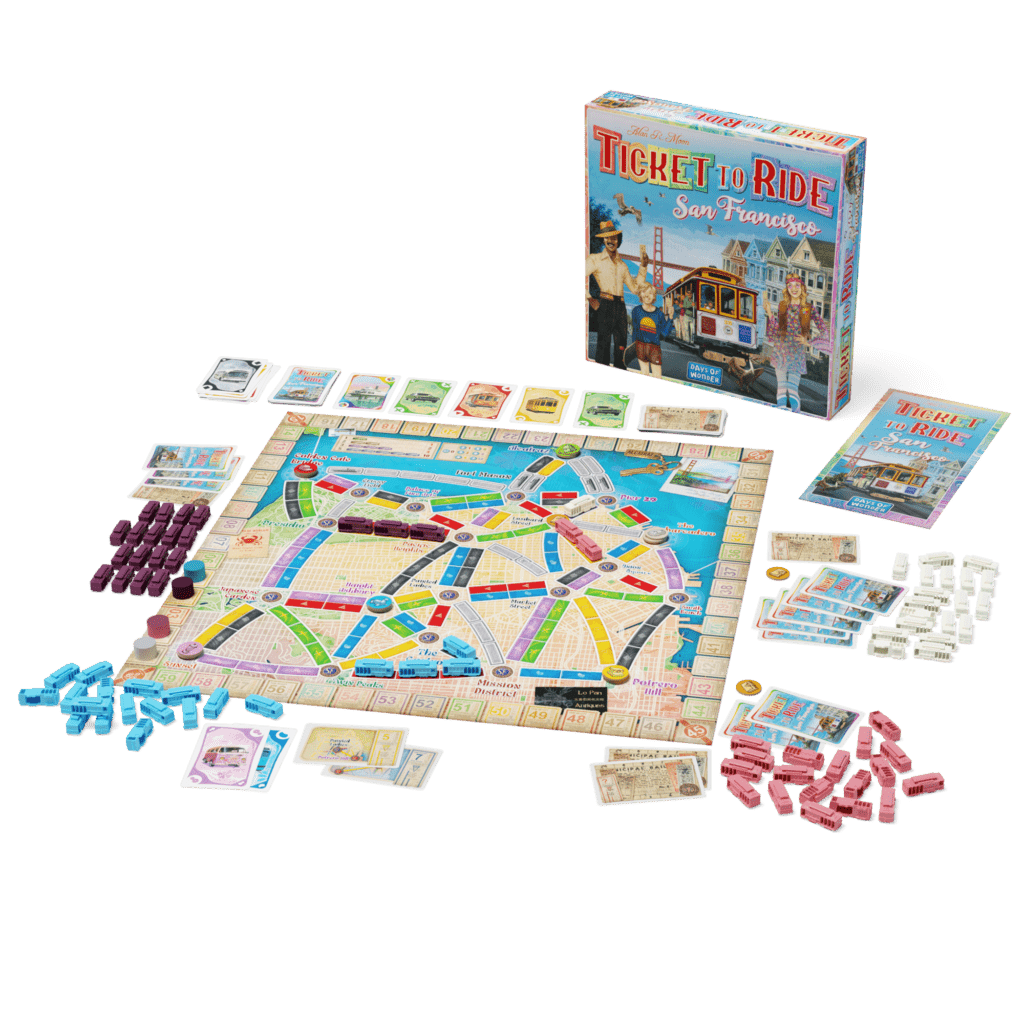 Souvenirs weigh heavy in your bags as you lean out of the cable car. Sunlight shimmers through a mist that obscures your view of Alcatraz and the Golden Gate Bridge. San Francisco is truly the Golden City! In this fast-paced version of Ticket to Ride, players race one another to visit the most iconic locations of the city, and collect souvenirs along the way. The elegantly simple gameplay of this stand-alone version of Ticket to Ride is ideal for both beginners and seasoned players.

This is a standalone game, no other Ticket to Ride is required to play this game.
San Francisco
Age: 8+ / Players: 2-4 / Duration: 45-60 minutes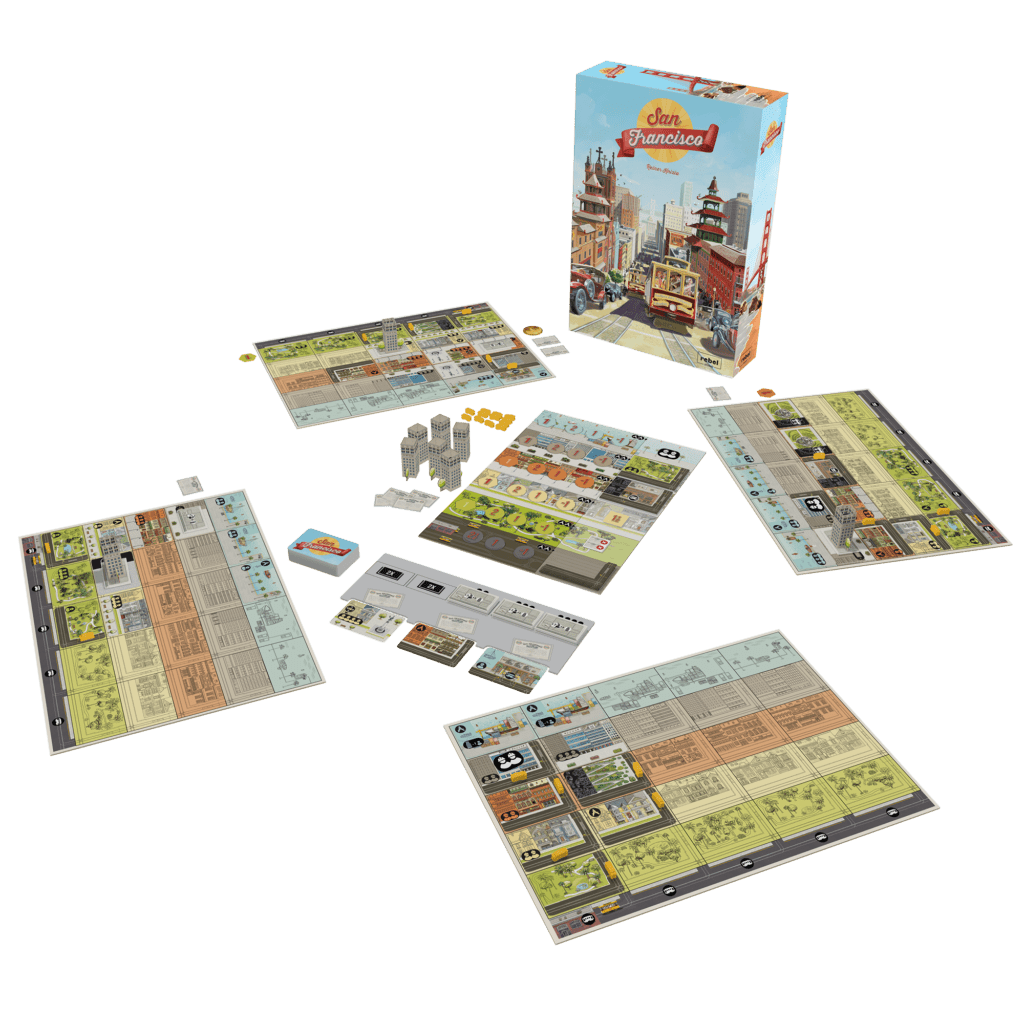 In San Francisco, you are an urban planner, whose goal is to create the greatest redevelopment plan of this famous city in California. Design districts in each of the 5 types, racing against all the other planners. Choose the right moment to take on new projects — but be careful, if you take on too many projects it'll be harder to gain more. Earn more prestige by cleverly designing a system of cable car connections. Lay foundations and carefully design the nearby landscape, allowing you to build new skyscrapers. Create a new vision of San Francisco that will gain the most rewards, and win through fame and recognition.
Cóatl: The Card Game
Age: 10+ / Players: 1-4 / Duration: 15-30 minutes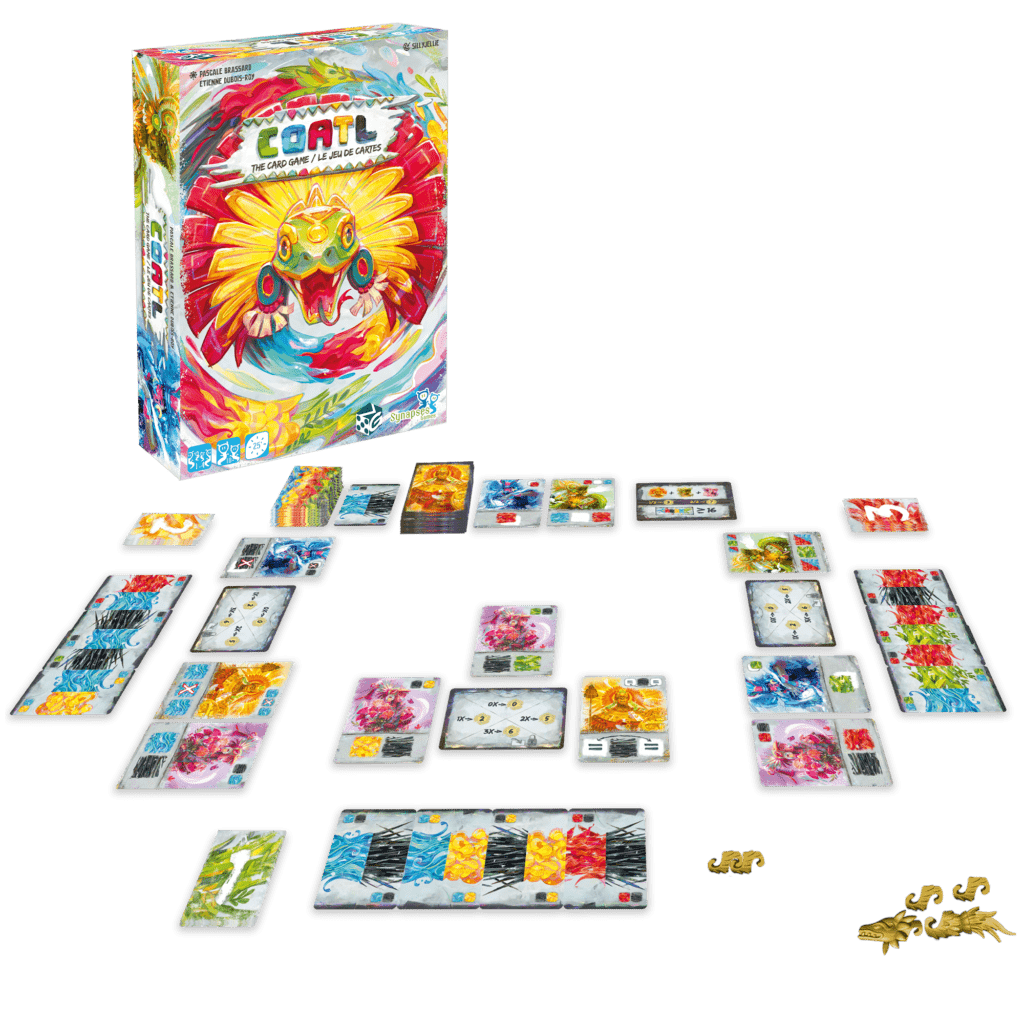 A temple in honor of the gods has just been erected in the heart of the Aztec city. The walls inside this place of worship are to be decorated with paintings of feathered snakes to pay tribute to the gods. An election will be held to determine the empire's most celebrated Cóatl painter, who will have the honor of decorating the temple walls. During the game, players must complete objectives by creating a Cóatl painting to accumulate more prestige points than their opponents. Each player creates their own unique Cóatl by laying down Body, Head and Tail cards.
Golden Feathers Expansion! A golden snake is used in Cóatl The Card Game and becomes an expansion compatible with the basic Cóatl game.
Cortex Challenge 2: Kids
Age: 8+ / Players: 2-6 / Duration: <15 minutes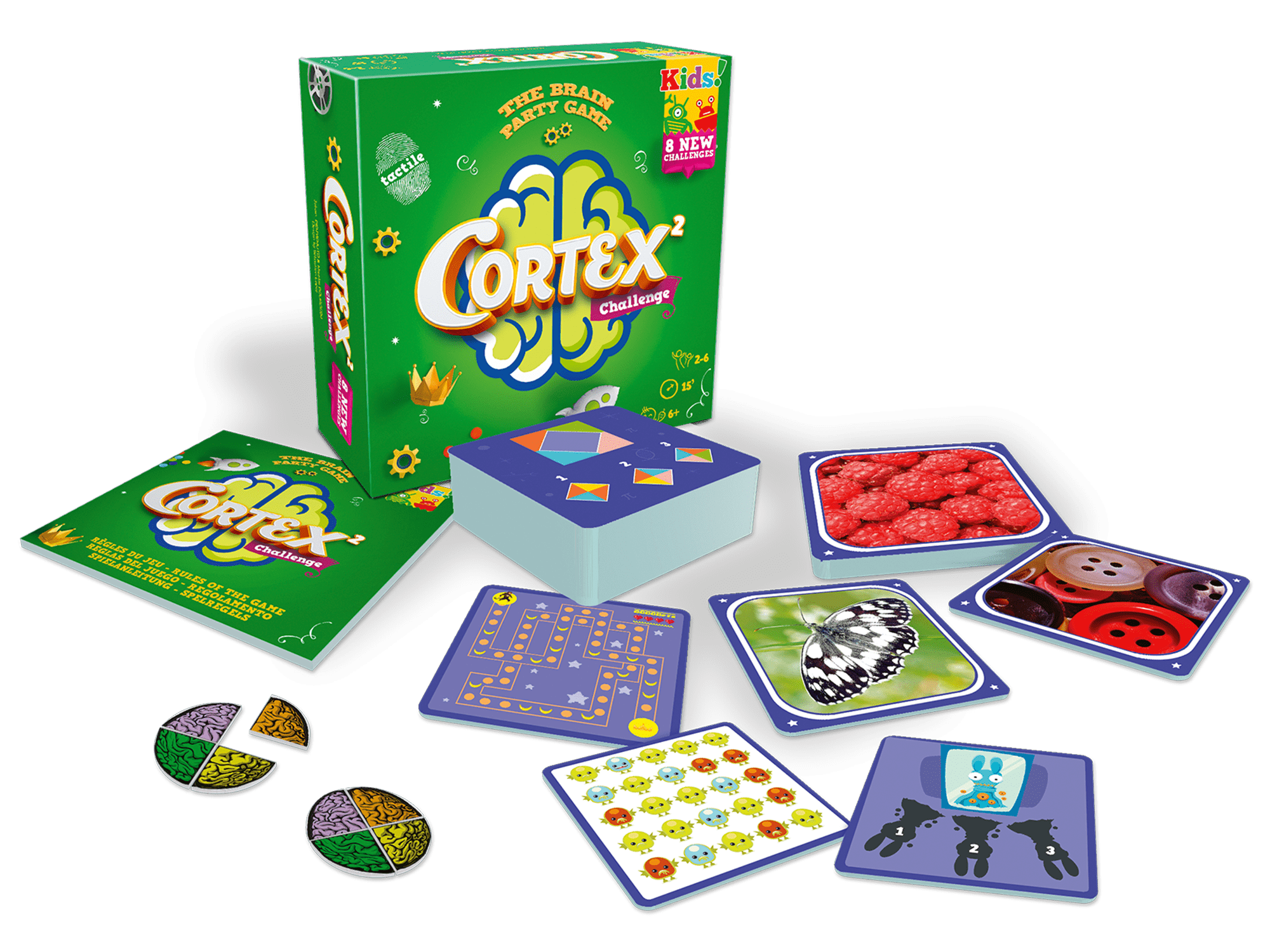 Cortex Challenge 2: Kids is a fast-paced brain bender that tests the mental focus, flexibility, and speed of younger players. Comprised of eight different types of challenges, players attempt to solve the puzzles faster than their opponents.
Eight challenges will test different abilities, like awareness, coordination, memory, and speed.

Develop your brain, while playing a game!

Cortex Challenge 2: Kids is the latest addition to the Cortex collection, formerly known as Braintopia.
Click here to find these games and more at a store near you!