These Games Are a Little Sunshine on Gray, Rainy Days!
Rainy day? No worries! Discover our best games to keep you entertained while waiting for the showers to pass. Good times and great memories are in the forecast!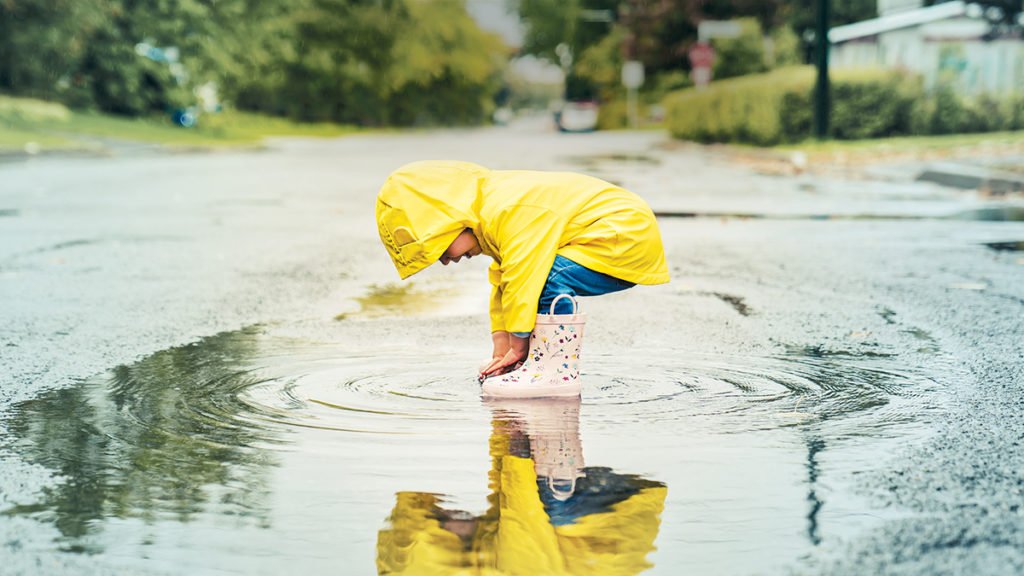 Summer has arrived, and with it with warmer temperatures and sunshine! But we also know that there will be a few storms in the mix, so we've prepared a quick list of activities, including a few game suggestions for those rainy days. We bet that you'll be so absorbed, that the deluge will be over before you've even noticed.
THE ESSENTIALS
Is dolce far niente calling to you on this rainy day?
A good book, a yummy beverage, and your coziest armchair can provide a well-earned moment of respite. Need to entertain kids or teens? Gather a few cuddly toys, movies, and popcorn, and make yourself comfortable for an afternoon at the living room cinema.

Restless kids? If they're not in the mood for puddle jumping, here are our suggestions to keep them entertained all day long (or at least until the sunshine makes its next appearance)!
Age: 4+ / Players: 2-8 | Duration: <15 minutes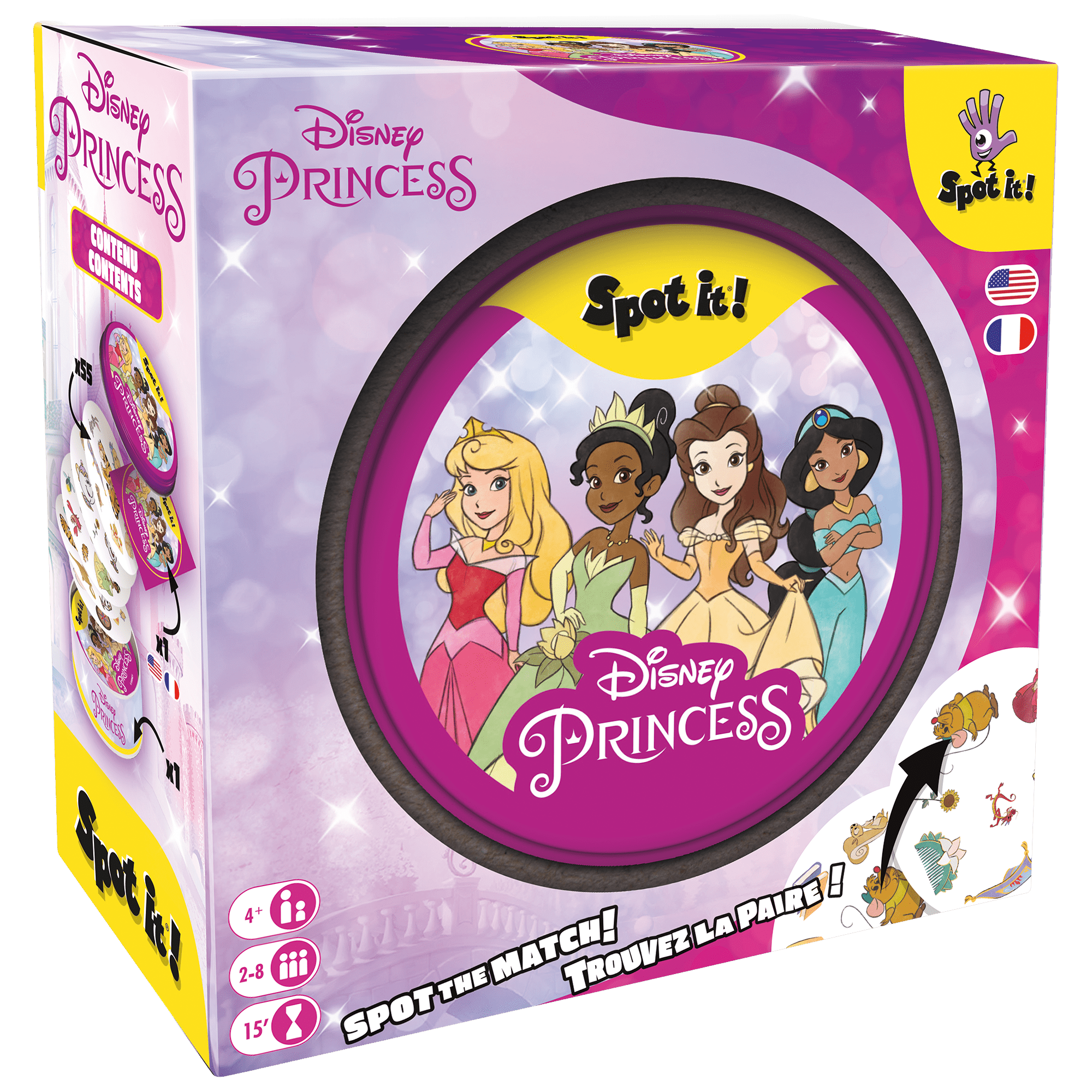 Belle, Tiana and Jasmine arrive at the grand Spot it! ball!
Check out our latest version of Spot it!, featuring Disney's FAMOUS princesses! Be the quickest to spot Aurora, Flounder, or Sebastian to be the big winner.
Age: 8+ / Players: 3-5 / Duration: <15 minutes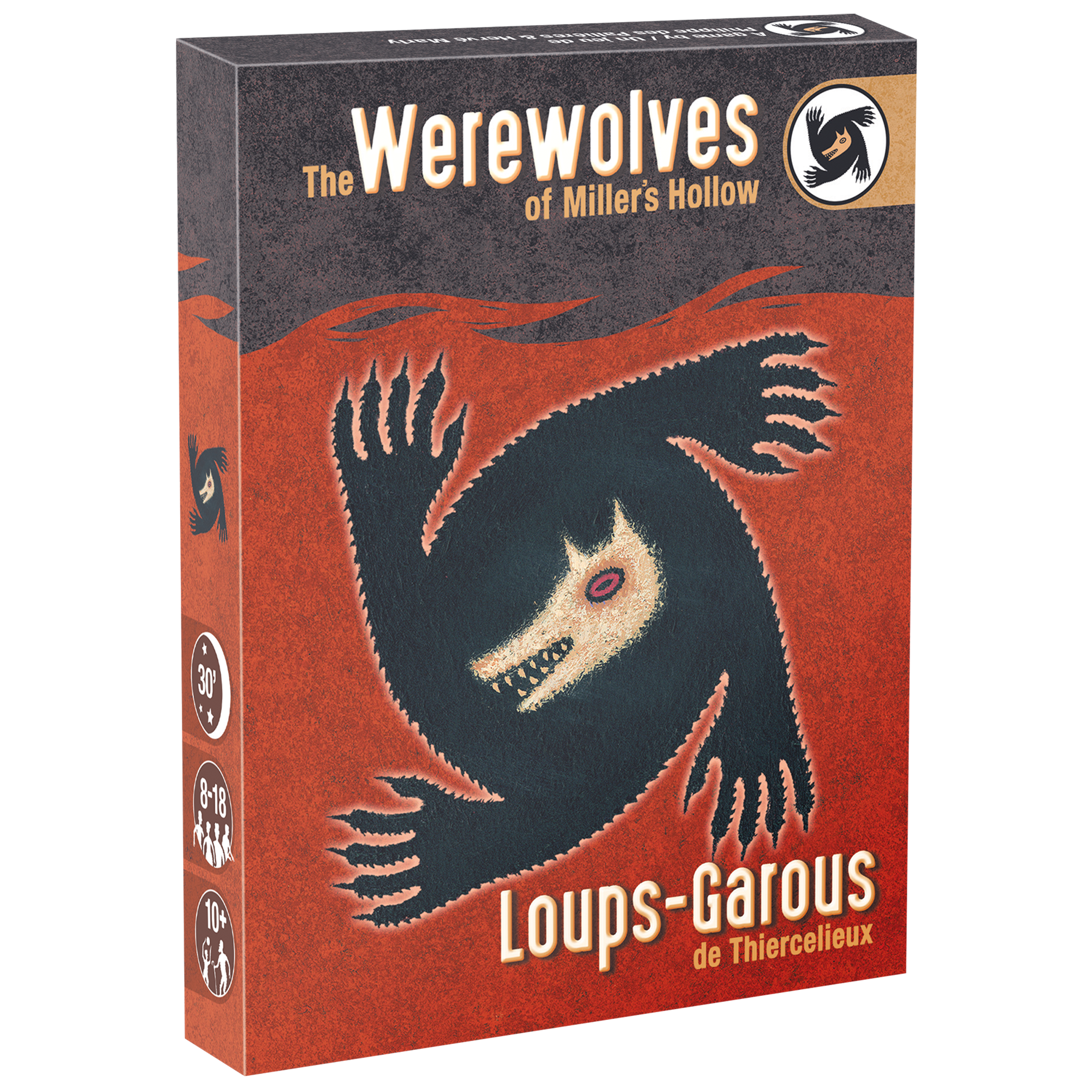 Have you heard the news? The Werewolves of Miller's Hollow will soon arrive at Netflix! A classic game of hidden identities, in Werewolves players can be the hero or the villain. Find out who is the hungry werewolf and who are harmless villagers. It is said it's better to sleep on it, but in this game the night mainly carries bad luck for unfortunate villagers…  
PSST! If your kids or teens like hidden identity games, check out this great title from the Stranger Things universe! 
PRO TIPS
Looking for something a little more active while waiting for the rain to end? It's time for your little chefs to shine! So, get out those aprons and bake delicious cookie or muffin recipes with the kids. Enjoy! ?

Or, why not enjoy this moment of respite, with the sound of falling rain with a puzzle? Dixit's line of puzzles will immerse you in a dreamlike world, where imagination takes flight.
Age: 3+ / Players: 1+ / Duration: N/A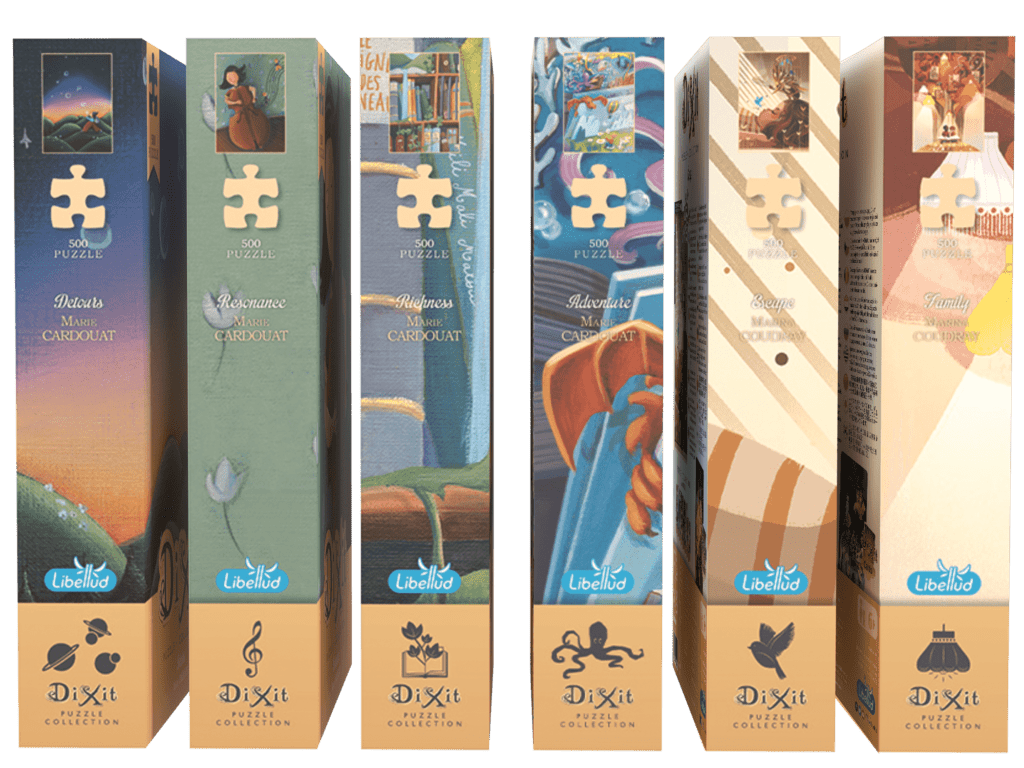 Created as a thank you to Dixit fans around the world, this collection includes six (6) captivating 500-piece models. Artwork in puzzle form!
Age: 3+ / Players: 1+ / Duration: N/A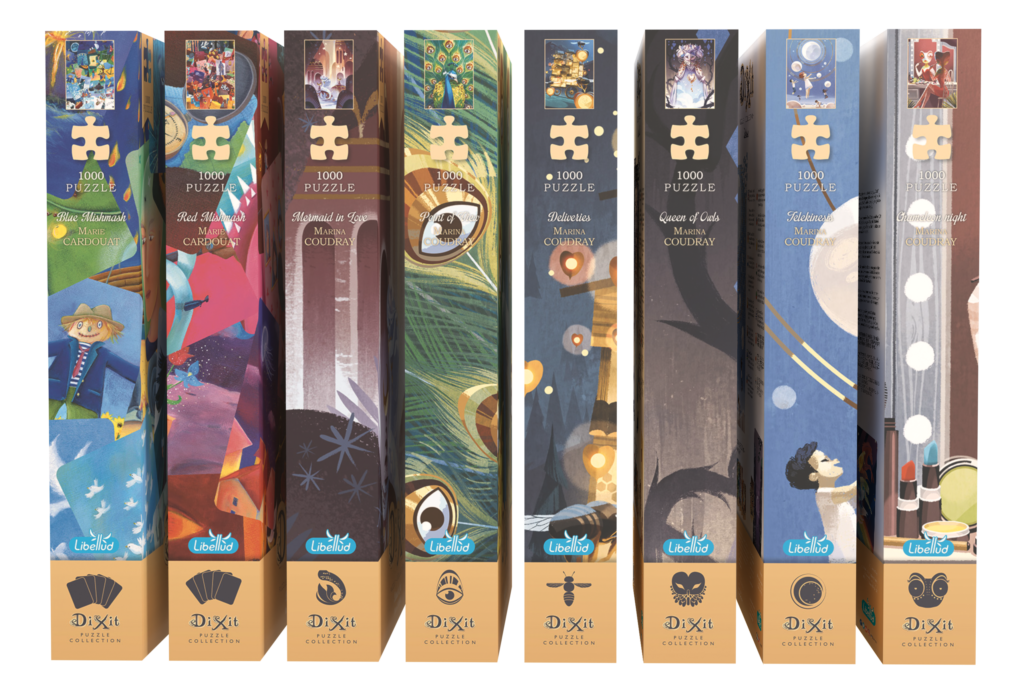 Eight (8) 1000-piece puzzles make up the Dixit puzzle range. Can you finish them all? The challenge is on and several hours of fun are in the forecast!
Gibsons Puzzles
Gibsons works with artists from all over the world to create amazing puzzles that are sure to bring a smile to your face. If you're looking for puzzles for kids and adults, at all difficulty levels, you've come to the right place.
Here are a few of our faves

500 Pieces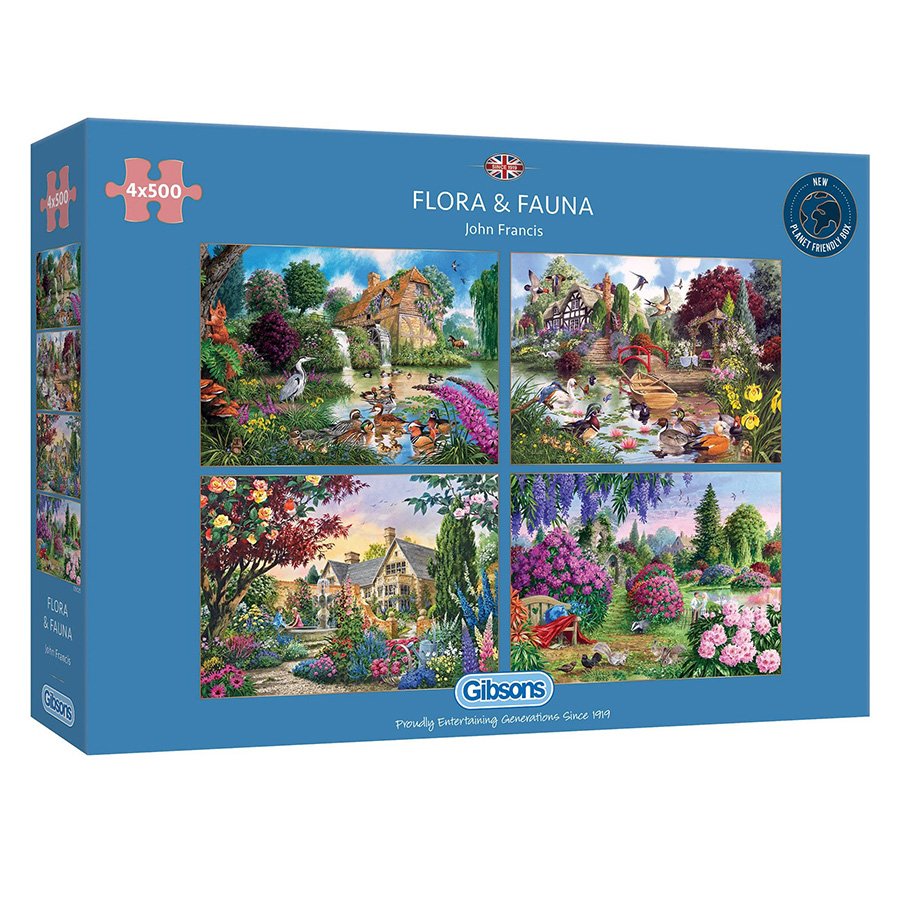 1000 Pieces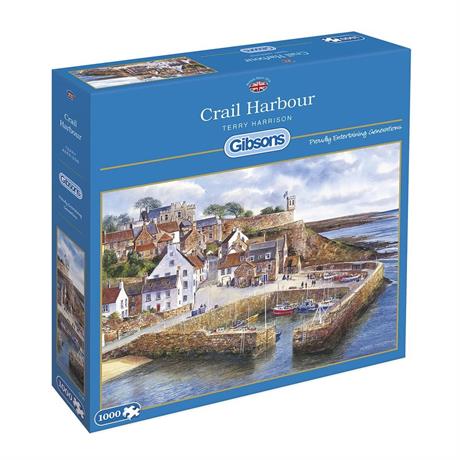 LITTLE EXTRAS
Feeling bored and in need of mental stimulation?
Challenge your skills of deduction, with Unlock! a line of escape games that feature a multitude of scenarios to solve without leaving the comfort of your air-conditioned living room.
Unlock! – Epic Adventures
Age: 10+ / Players: 1-6 | Duration: 60 minutes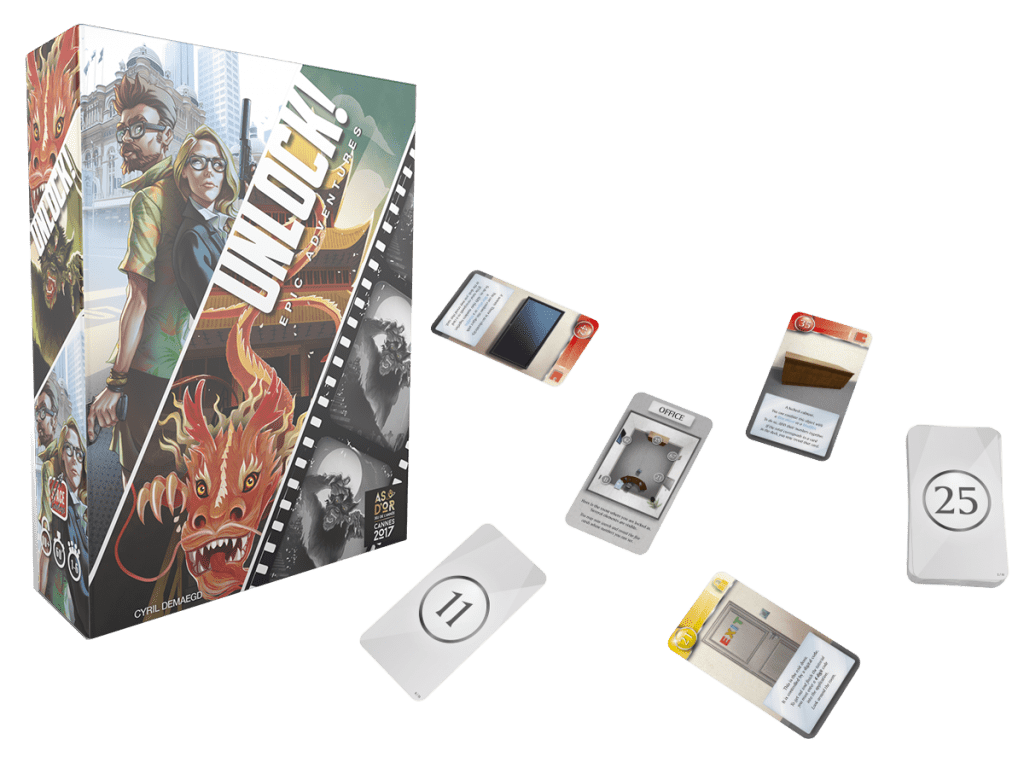 Unlock! is a cooperative card game inspired by escape rooms that uses a simple system that allows players to investigate scenes, combine objects, and solve riddles.
In this version, you will be transported into a horror movie from which you attempt to come out unscathed. Beware of the werewolf! Then, visit the Golden Dragon Temple where you must be worthy of Master Li's teachings. Finally, become agents of a secret organization, whose mission is to identify a double agent. Good luck, you'll need it!
Looking to escape FAR, FAR AWAY from this rainy day? We have some suggestions to make you travel a few hours.
Age: 8+ / Players: 2-4 / Duration: 30-45 minutes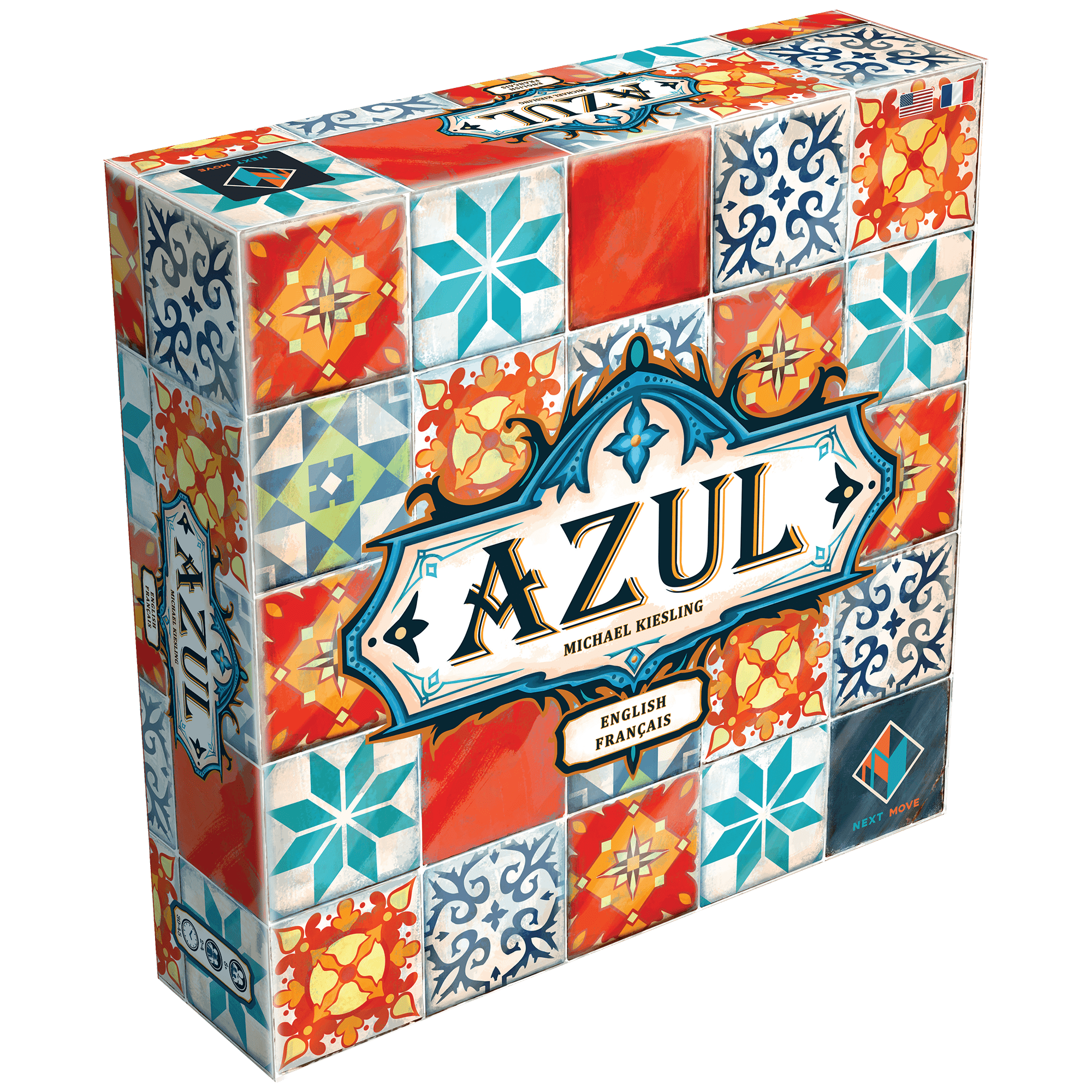 Let yourself be whisked away to the palace of King Manuel the First in Portugal, where you work to decorate the walls the Palace of Évora. Choose colourful tiles from the reserve and then place them on your personal board to score points. Earn additional points by creating specific patterns and completing sets. Avoid wasting tiles, as this detracts from the final score.
Age: 7+ / Players: 2-5 / Duration: 30-45 minutes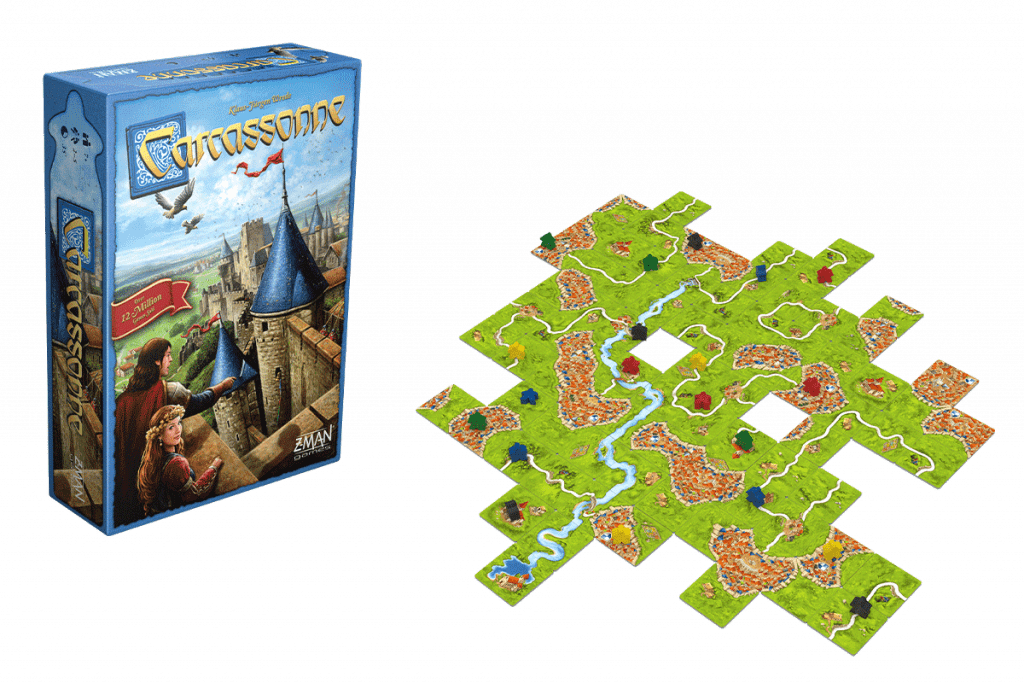 Welcome to South France! The medieval city of Carcassonne welcomes you within its walls. With simple rules (place a tile, place a meeple, score points), beautifully illustrated tiles and iconic components, Carcassonne is now recognized as a modern-day classic AND an essential for any board game collection.


And now, you are now equipped for all the rainy days that summer has in store. Hopefully, there won't be too many. ?
Looking for more fun activity ideas? Check out the latest edition of Game On! Magazine! For other amazing game suggestions to get you in the mood for the summer, check out our other blog articles here!

Find ALL the great games mentioned in this article and more, at a store near you!