Games That Will Slay This Halloween! ?
2 players
Family
Friends
Games
Roller Ghoster
Seasonal Favorites
Stranger Things – Attack of the Mind Flayer
Who's playing?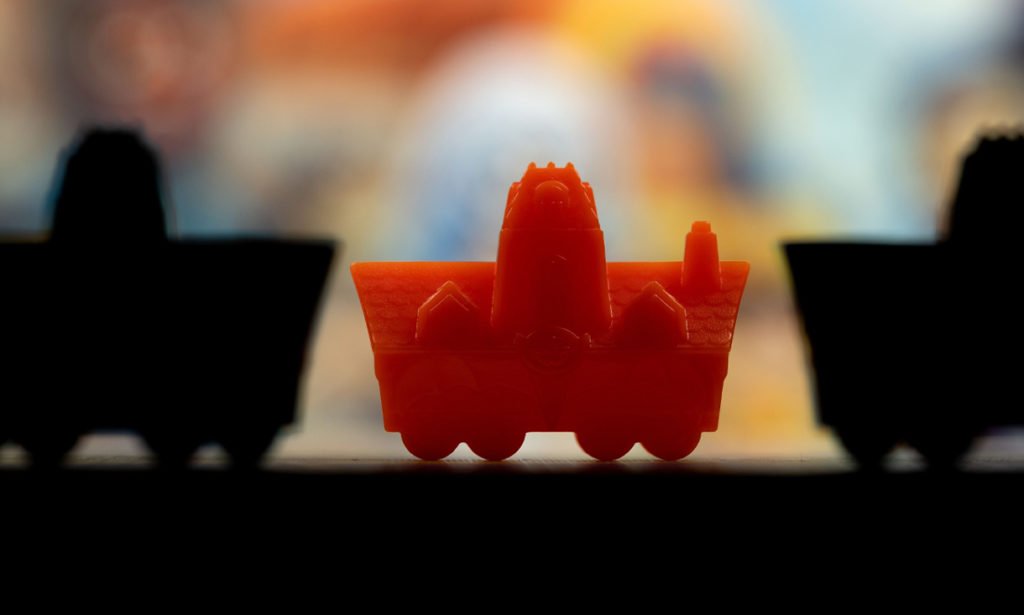 It's almost Halloween! Time to carve the jack-o-lanterns, decorate the house, pick your costume and get ready to trick, treat, or party the cobwebs away! To help you have a ghastly good time this Halloween, we've come up with a list of our spookiest (and cutest) games to play with family or fiends! ?
For a Couple of Ghouls
Halloween à deux and you ate all the candy the candy is all gone? Quick! Turn off the lights, grab some candles and a great game for two, and hit the basement! Just steer clear of the monsters in the corner ?
Age: 8+/Players: 2/Play Time: 30–45 minutes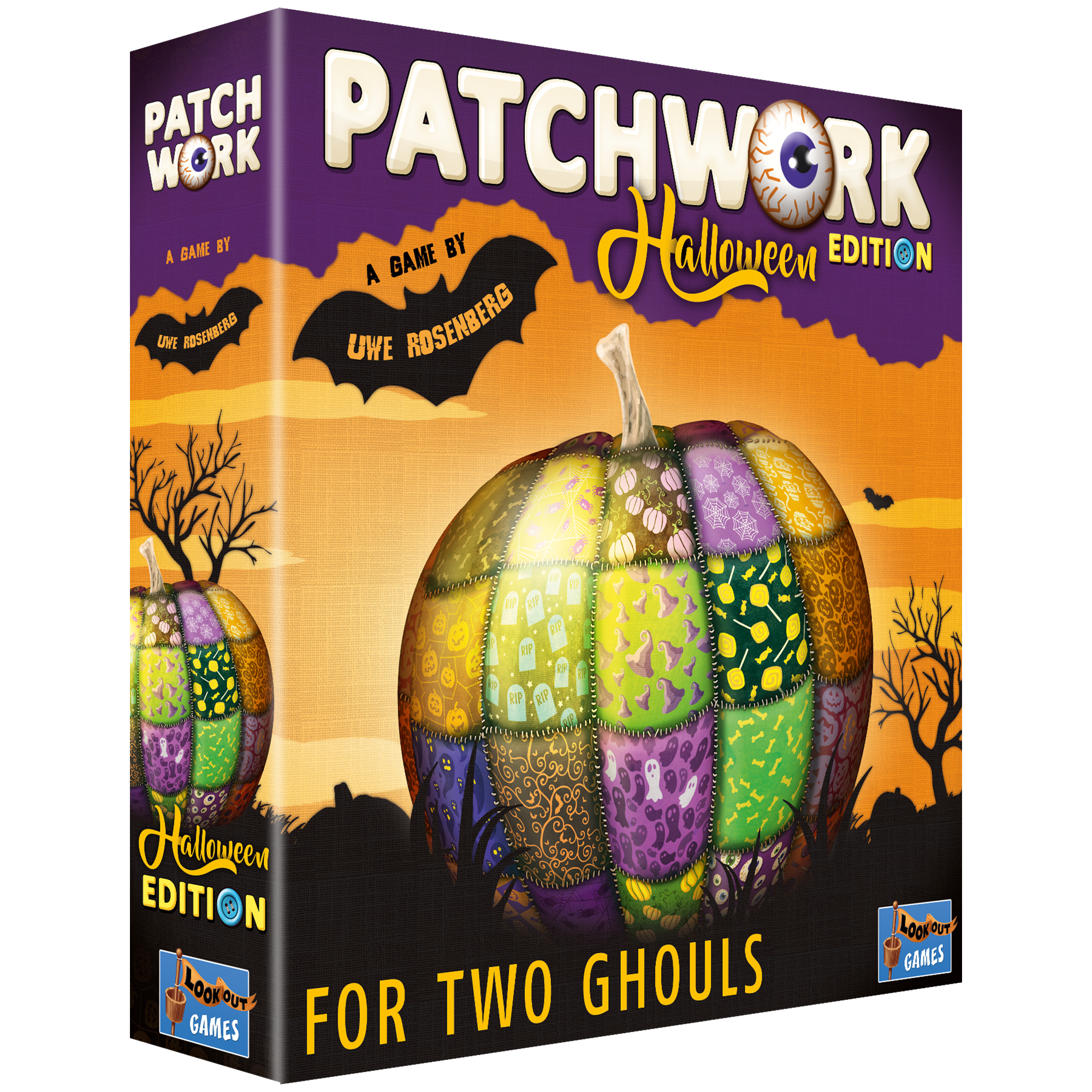 Ghosts, skeletons and pumpkins have snuck into the world of Patchwork just in time for Halloween! And maybe, if you're able to "trick" your opponent, you might not only win this abstract game or strategy, but also earn some treats as a reward!
For Phantom Families
More cute than scary, these ghostly games are perfect to get the whole family in the mood for a Halloween-themed game night!
Ages: 5+ / Players: 2-4 / Play time: 15–30 minutes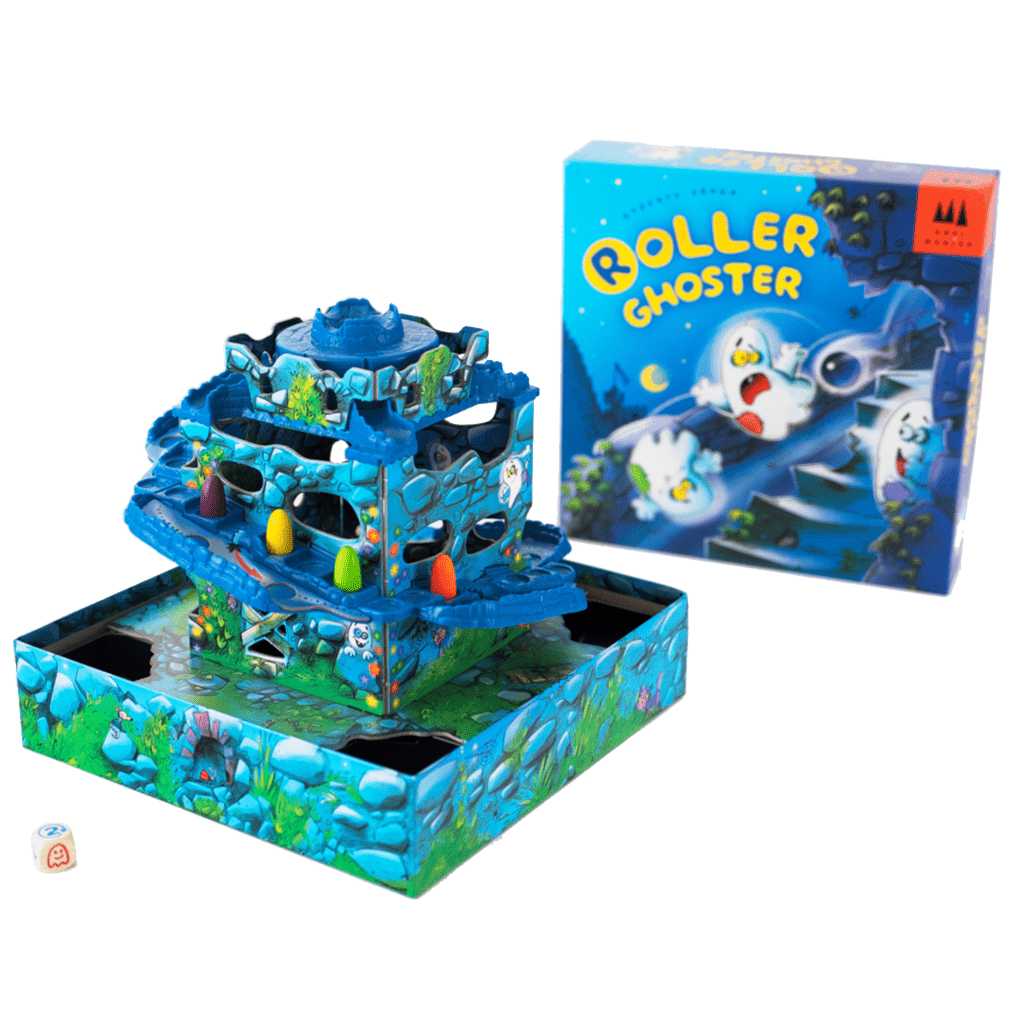 In Roller Ghoster, players take on the role of ghosts racing to the top of a crumbling mansion. But beware! The house's guests will do everything they can to slow you down by rolling objects at you! Will you avoid getting hit as you vie to reach the top first? Ghoulishly fun for the whole family!
Age: 6+/Players: 2–4/Play Time: 15–30 minutes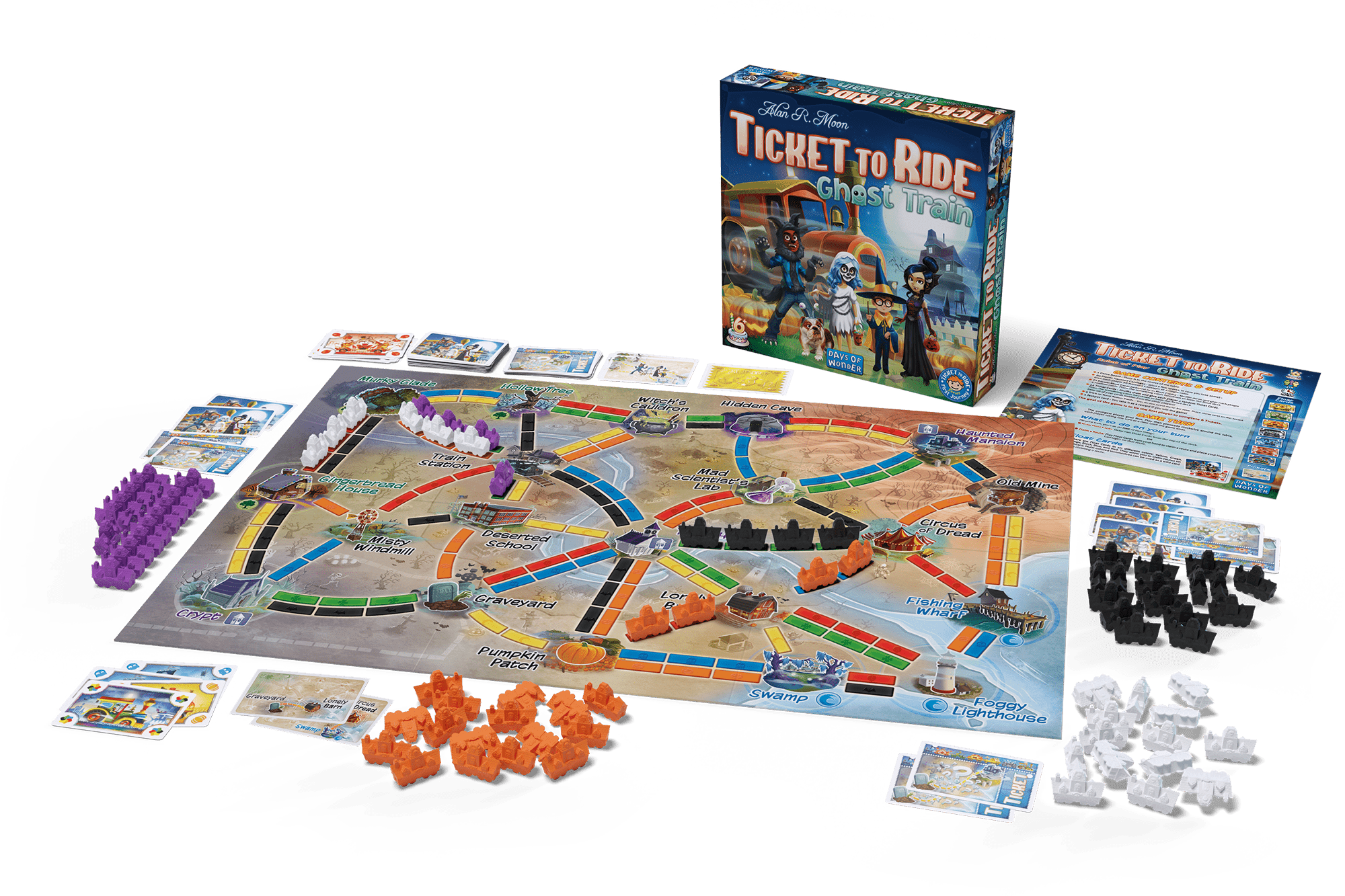 In this Halloween Edition of the classic Ticket to Ride First Journey, parents and kids alike travel a spooky neighborhood from one strange house to another. "Knock, knock… Trick or treat!" But don't be afraid because there's nothing scary about this ghost! With simplified rules, Ticket to Ride – Ghost Train is the perfect introduction to the iconic railway game. Treat yourself!
For Party Spirits
Planning a Halloween party for all your best fiends? Get out those costumes and create a terrifying perfect atmosphere with spooky décor, diabolical desserts, and macabre music. ?
While you're at it, why not intensify the experience by offering your ghosts guests a little more than apples in a barrel? These chilling games offer enough mystery, adventure, and thrills to have your party ghouls screaming for more! ?
Age: 10+/Players: 1–6 /Play Time: 60 minutes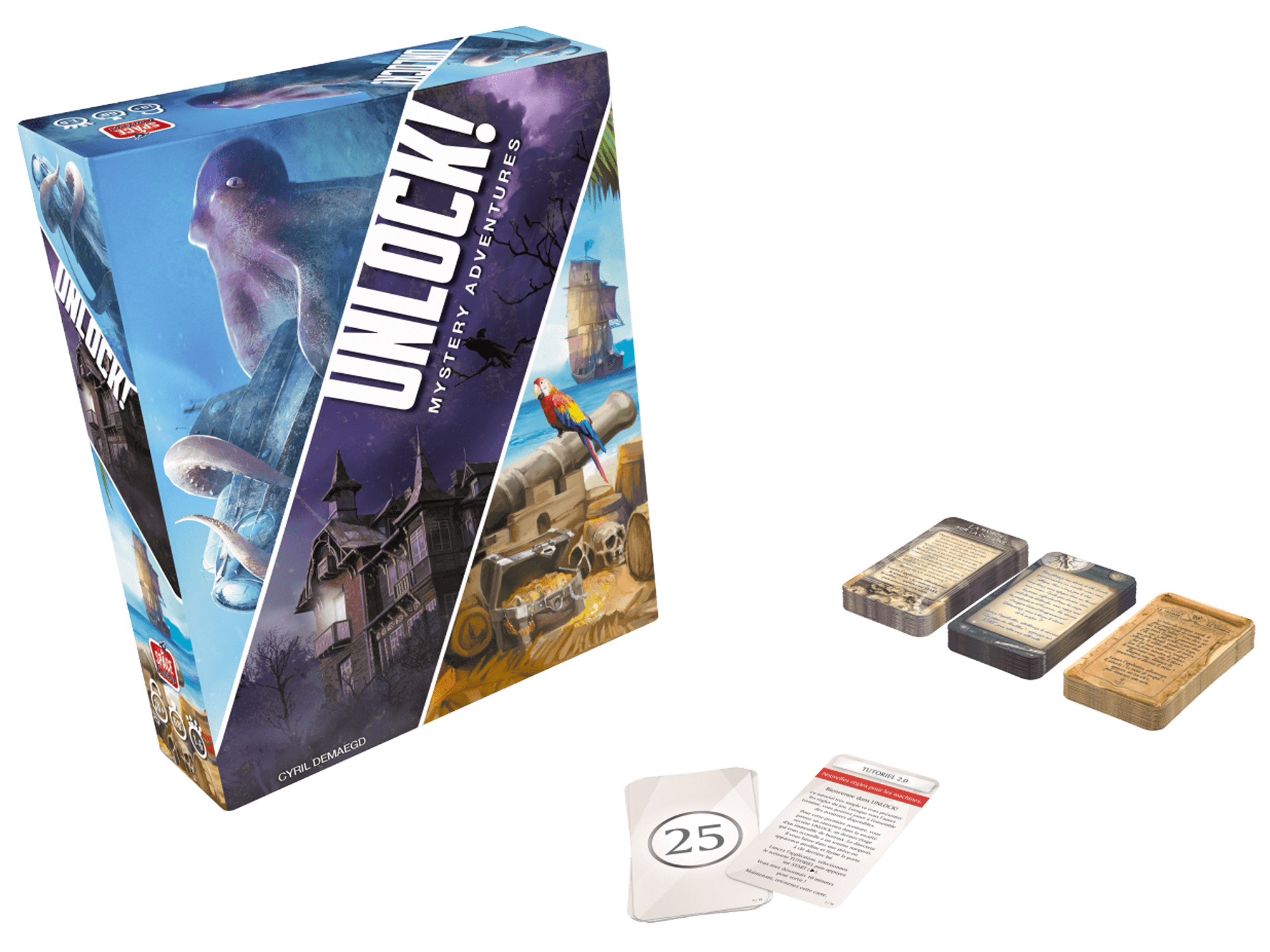 Immerse yourself in a world of intrigue from the comfort of home, using just cards and a companion app. Race to solve the clues in three spine-tingling scenarios before time runs out! Can you foil the curse that haunts the House on the Hill, find a way back from the Nautilus' Traps and find the Tonipal's Treasure? Love this version and want more? Check out the full Unlock! line of escape games here!
Age: 10+/Players: 2–6/Play Time: 15–30 minutes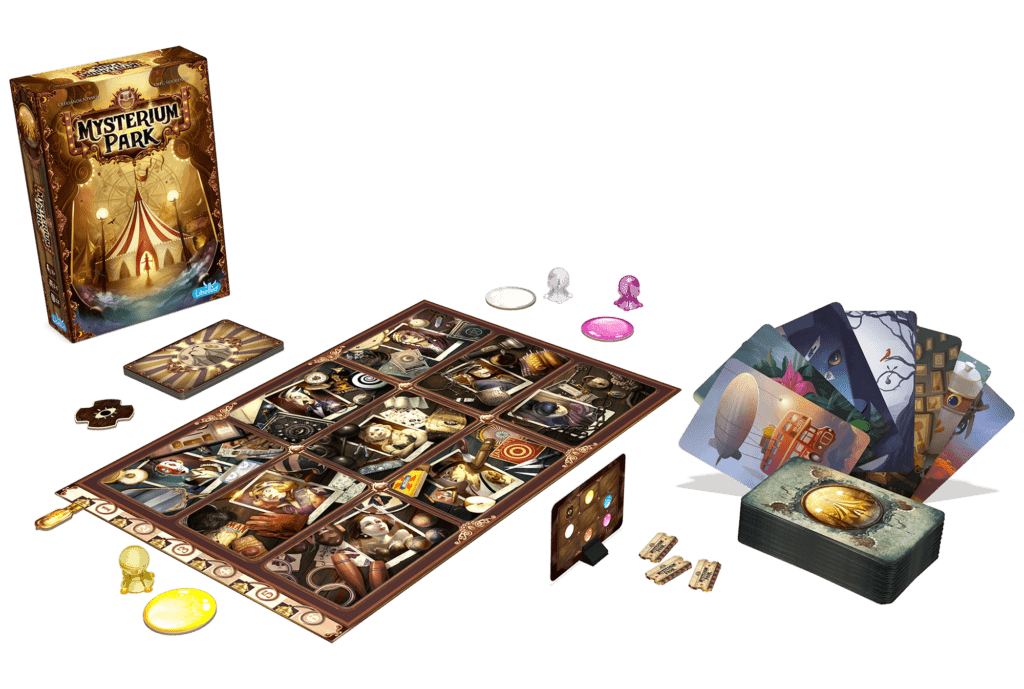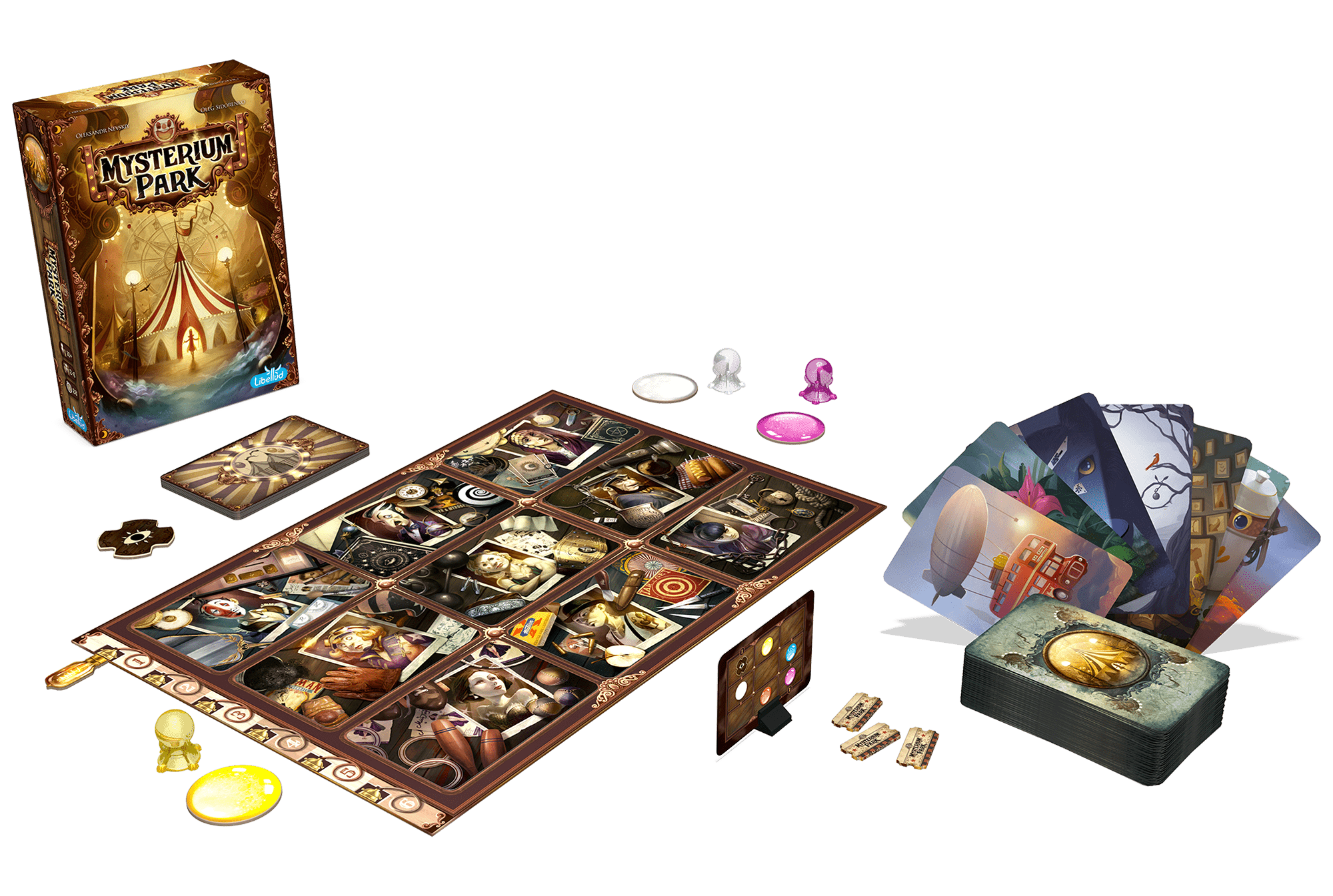 Immersive, cooperative fun abounds in Mysterium Park, which has been haunted by dark forces ever since the ghost first appeared and the carnival director disappeared. Two to six players have 30 minutes to exercise their psychic skills and uncover the truth! If you're lucky, you might even get a spooky surprise when you purchase the game! ?
Age: 12+/Players: 1–4/Play Time: 45–60 minutes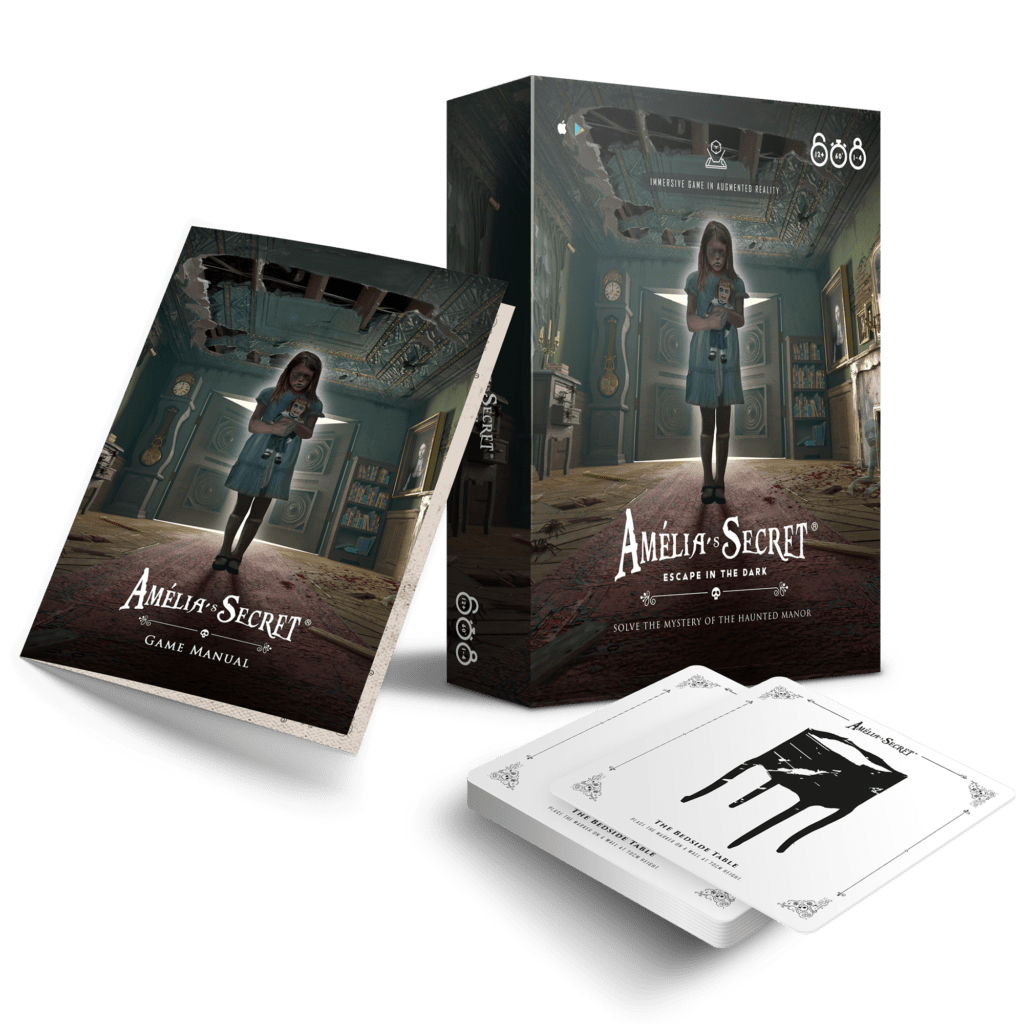 Transform your living room into a haunted house, with Amélia's Secret, the FIRST Escape Game in augmented reality. In this game of intrigue and terror, you find yourself trapped in the abandoned Vonleaken mansion. A mystery hangs around this mansion. It is said that a little girl disappeared long ago, and that her body was never found… To discover Amélia's Secret, you must find the exit before the Mansion's evil spirit imprisons you forever!
Thrills and Chills with Stranger Things!
Age: 10+/Players: 4–10/Play Time: 15–30 minutes
The Mind Flayer is creating an army to invade the Earth! Be vigilant and try to find out who among you is possessed and stop them from attacking. "Attack of the Mind Flayer" is an innovative and fast-paced game of secret identity based on the universe of the popular Netflix TV series, Stranger Things.
For a real Halloween treat, find a store near you to discover more fun and spooky game suggestions!