These games are sure to bring the whole family to the table to enjoy special holiday moments together.
Hours of fun, shenanigans and laughter! But most of all, holiday memories for a lifetime! Game on!
For gifts that are sure to please the ENTIRE family!
🎁 = < $20 / 🎁🎁= $20 to $40 / 🎁🎁🎁 = > $40
Ticket to Ride – Express – Berlin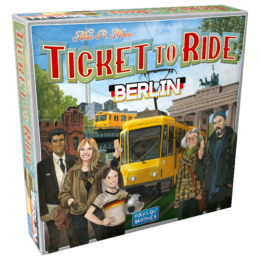 A compact, fast-paced version of Ticket to Ride, set in the heat of the German capital.
Skills you'll use
Strategy

Succeed through critical thinking… Think. Plan. Win!