Wines and Tabletop Games – Perfect Pairings for Any Occasion
Discover the best wine pairings for your next game event, with Guest Contributor and Sommelier Lisa Zombor, from For Love & Wine.
7 Wonders
Adults
Big Groups
Carcassonne
CATAN
Concept
Dixit
Family
Games
Just One
Mysterium
SETUP
Spot it! / Dobble
Ticket to Ride
Unlock! – Escape Adventures
Werewolves of Miller's Hollow (The)
Who's playing?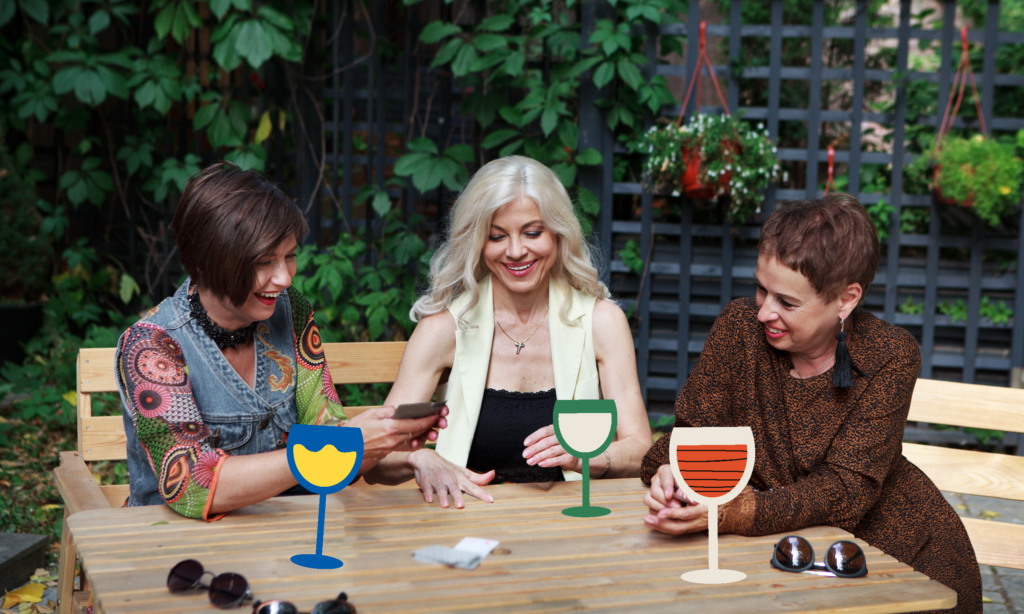 Like tabletop games, wine has been around for millennia and occupies a special place within cultures around the world. Often associated with an appreciation for the finer things in life, wine is one of the oldest and most widely consumed alcoholic* beverages, with a rich history and diverse symbolism.
People enjoy wine for a multitude of reasons. For some, it holds cultural, traditional, and ritual significance. For others, it represents a hobby of exploration and discovery where enthusiasts can expand their knowledge and develop their palates. Wine is also frequently enjoyed alongside food, as it can enhance and complement various flavours, enriching the overall dining experience.
Like tabletop games, for many people, wines offer the opportunity for conversation, aligning on things we care about, learning and discovery, and great times!
Evening for 2
When it's just the two of you, whether you're with a romantic partner, a platonic friend, or a family member, make it special with cozy décor, background music, yummy food, a fun two-player game, and of course, a great bottle of wine!
Two Glasses Please!
An evening for 2 calls for an amazing Pinot Noir.
Pinot noir is a grape that is sensitive, needs attention and lots of TLC, just like a 1:1 relationship.
The multiple layers and depths of flavor to a Pinot Noir will be the perfect companion to fit with your friendly duel.
Because it's harder to care for and harvest, it's typically more expensive (so sharing it as a pair hurts less) but there are great value-price options. I'm really digging the Pinot Noirs from the Oregon region (Elouan is a great example, priced at $30). They are complex, flavourful, and bigger-bodied—perfect for a chilly fall evening.
If you're thinking, yep that is my vibe, but I'm looking for something without alcohol, I'd suggest a London Fog (Earl grey tea, with frother milk of your choice, a hint of vanilla and a sprinkle of cinnamon). Tannins in tea have a similar effect in our mouth to the tannins in wine. In my wine experiences, I often ask folks how they like their tea (lightly steeped or very dark) to determine if they like low-tannin or high-tannin red wines.
Games for Two!
Splendor Duel
Age: 10+ / Players: 2 / Duration: 30–45 minutes
Splendor Duel is a revamped version of the hit game Splendor, but specifically designed for two players. Choose your gemstones and cards wisely, but don't forget to watch your opponent!
Rivals for CATAN
Age: 10+ / Players: 2 / Duration: 45–60 minutes
Rivals for CATAN puts you in charge of one of two factions developing the newly settled land to become the Prince of Catan.
7 Wonders Duel
Age: 10+ / Players: 2 / Duration: 30–45 minutes
Spanning three eras, 7 Wonders: Duel pits two rival civilizations against each other as they struggle to build their armies, make scientific discoveries, and develop their cities.
Ticket to Ride—Express—Berlin
Age: 8+ / Players: 2–4 / Duration: 15–30 minutes
In this compact and quick version of Ticket to Ride, players visit iconic locations in the city of Berlin, while trying to make efficient use of the various modes of transport available in the German capital.
Party Time!
Game nights offer a fun and relaxed way to spend an evening with friends. They are a great way to get to know each other better and share in some laughs!
Bubbly Recommendations
A game night with friends calls for effervescence. It helps us unwind, take our minds elsewhere to put the pop back in our glasses. I'm thinking high acidity, bubbles, easy drinking!
When we hear the term sparkling in relation to wine, we often think about Champagne, which can be quite expensive. To be called Champagne, the grapes need to grow and be harvested in the Reims region. One of my favourite discoveries has been Cremant, which is essentially made the same way as Champagne, but which uses grapes from different wine regions, like Burgundy, Alsace, and Savoie. My personal favorite is Cremant d'Alsace. It has a bit more body and creamy toasty notes that pair so well game night bites (I'm thinking fried chicken, fries, chips—anything salty and fried!)
For designated drivers, Proxies is a newish company that offers drinks for those that don't want alcohol. Instead of dealcoholized wine (what we usually refer to as non-alcoholic wine), they use creative ingredients to create an alternative to wine. I personally really enjoy their "Pink Salt" which feels like a slightly sparkling rose and is made with Pinot blanc grapes, strawberries, rhubarb, white tea, and pepper.
Games for Two!
Concept
Age: 10+ / Players: 4–12 | Duration: 30–45 minutes
Do you like guessing games? Are you an expert at guessing games? Then here's a new challenge! In Concept, play as a team against others and the only way to communicate is by using icons and matching them to have other players guess the answer.
Champions! 
Age: 10+ / Players: 3–8 | Duration: 15–30 minutes
In Champions! dive into a series of hilarious duels, try to predict the ultimate champion, and enjoy absurd debates and surprises with friends and family.
Just One
Age: 8+ / Players: 3–7 | Duration: 15–30 minutes
Want an evening without the stress of competition? Just One is a relaxed cooperative game, where players share clues to find the most mystery words. Just don't give the same clue as another player.
Mantis
Age: 7+ / Players: 2–6 | Duration: < 15 minutes
There are only two rules in Mantis: steal or score. Collect identical cards by stealing them from your opponents. But be careful! They can also steal them from you!
Family Game Time
Gather everyone around the table and play! There's nothing better than time spent playing a lighthearted family game that every generation can enjoy. Put on some fun background music, grab your favourite snacks, and create fun family memories all in an afternoon.
Light Sipping
Day wines need to be light and lower alcohol so that I can actually get through the day. I'm thinking of "easy sippers" that don't ask too much of me; I can pull the bottle out of the fridge, twist off the cap, pour and enjoy.
Higher acidity and lower-alcohol wines tend to come from cooler climates such as Austria. Austrian wines are such gems sitting on the offbeat path. Gruner Vetliner is a great palate-refreshing, light, vibrant white wine. Zweigelt is a light, fruit forward yet robust red wine that pairs perfectly with picnic or BBQ meals and day outings.
Otherwise, a Chianti Classico is a classic go to pick up with an easy-put-together charcuterie and cheese board for the entire family to enjoy.
I like to pour everyone a glass of something so we can all get in the party vibe! I typically make the (little and big) kids a Shirley Temple or grape juice with sparkling water. They love it and will often ask for a 2nd glass of "vino"!
Great Games to Play as a Family!
CATAN
Age: 10+ / Players: 3–4 | Duration: 60–120 minutes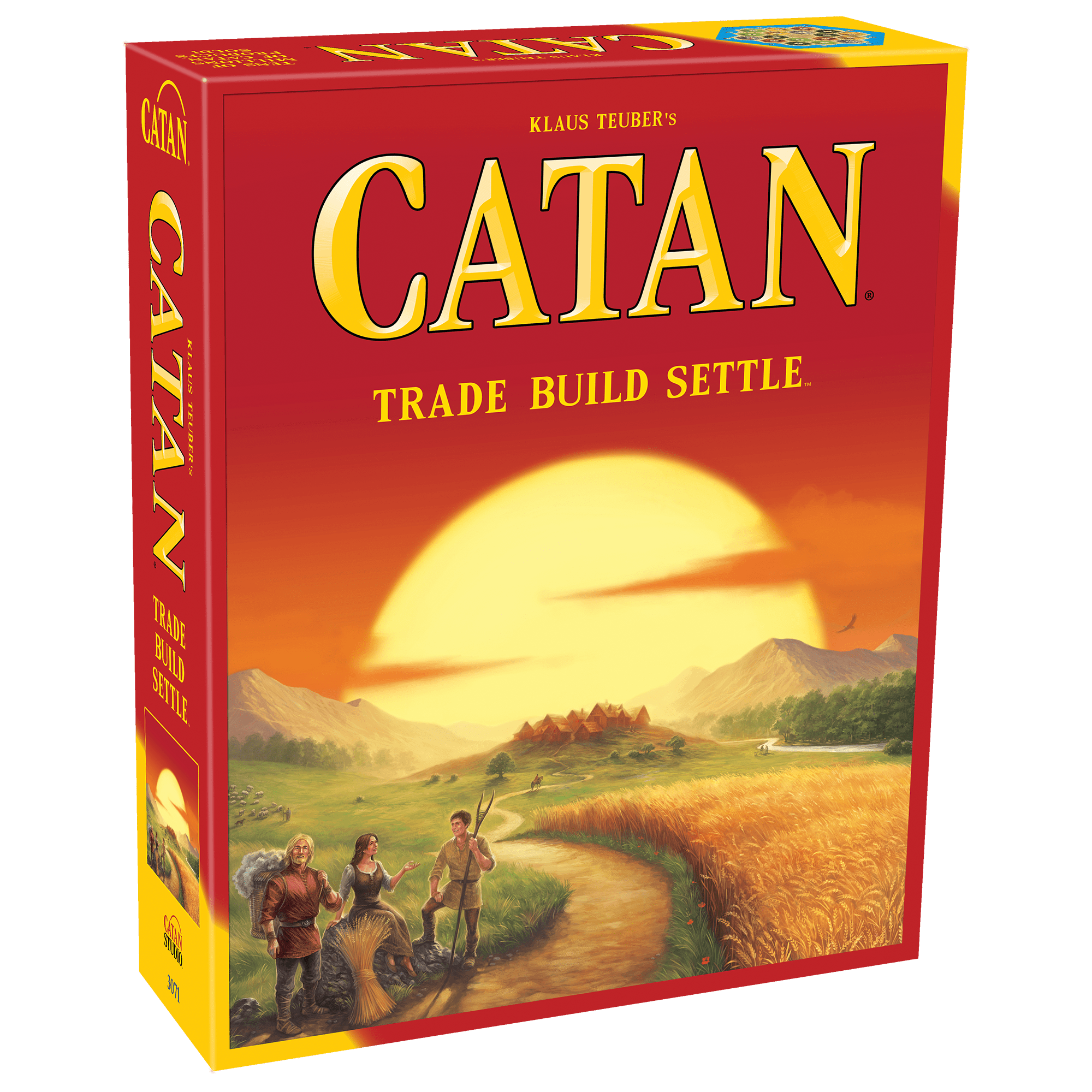 Easy to learn and play, with a good dose of strategy, this modern classic keeps players engaged through clever trading, cunning development, and a little luck. CATAN is a great option for spending time with family and friends, perfect for a cozy fall evening indoors.
Carcassonne
Age: 7+ / Players: 2–5 | Duration: 30–45 minutes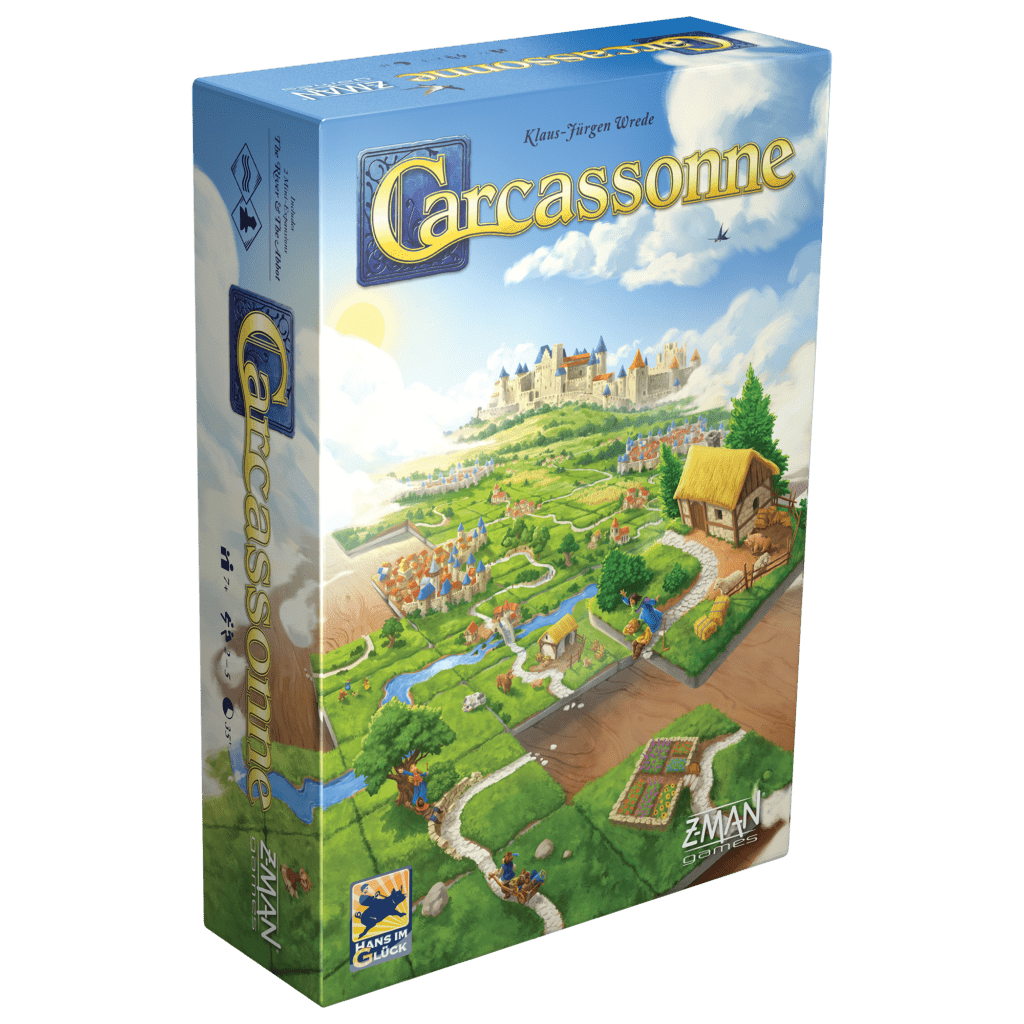 Carcassonne is the perfect introduction to the modern world of board games. With its simple rules, a game of Carcassonne is a bit like competitive puzzle building.
Disney Edition of Dixit
Age: 8+ / Players: 3–6 | Duration: 30–45 minutes
The Disney Edition of Dixit is a simple, lighthearted game of image interpretation, imagination, and guesswork. With 84 cards based on Disney and Pixar films from Steamboat Willie to Turning Red, this game is sure to captivate players.
SETUP
Age: 8+ / Players: 2–4 | Duration: 15–30 minutes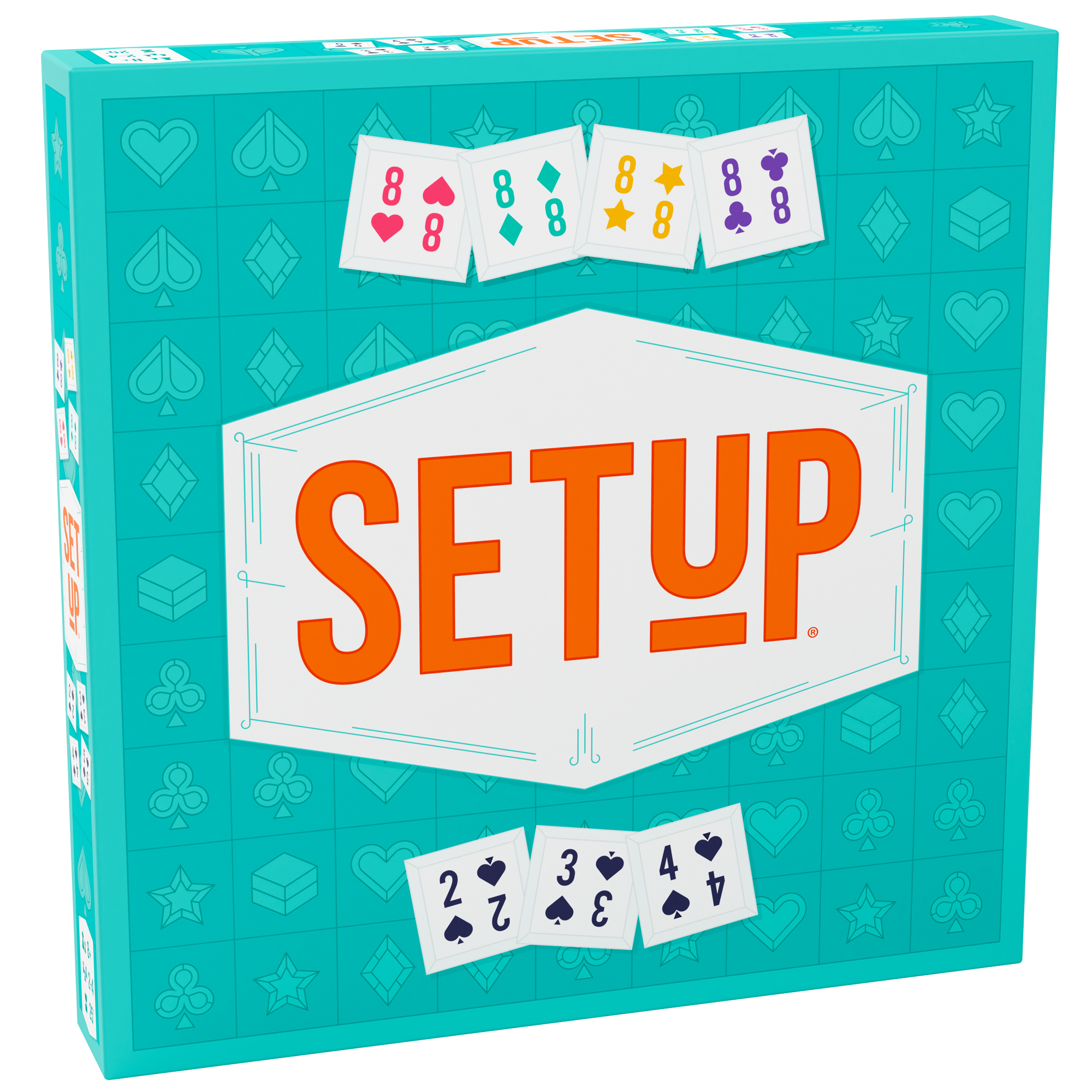 Think Rummy and add a touch of originality! SETUP is an innovative, strategic game of tiles and tactics, where players combine colors and numbers on the board while trying to reach the finish line first. A perfect addition to any family game occasion.
Mystery Night
Enjoy an evening of mystery and intrigue with friends! Set the stage with diabolical décor, captivating costumes, spooky snacks, macabre music, and of course, spirits!
Mystic Blends
Fit your spirits (wines) with your vibe. I suggest wines you decant, giving your guests time to get into the evening's dark mood. Perhaps include a blind tasting experience to enhance that sense of intrigue.
I'm thinking of a Cabernet Sauvignon or Merlot (or a blend of both!) from the Bordeaux region in France. These are complex, deep, and round and contain ripe fruit flavors and hints of forest floor and mystic vibes. Chile also offers good, fairly priced Cabernet Sauvignon and Carmenere blends, that are often available from organic vineyards.
On nights when I don't want alcohol, I gravitate towards a non-alcoholic stout or dark beer. The coffee and chocolate notes pair perfectly with a dark mysterious night.
Enigmatic Fun
Mysterium
Age: 10+ / Players: 2–7 | Duration: 30–45 minutes
Mysterium puts your fortune-telling skills to the test in a spellbinding game of intrigue and suspense. In this cooperative game, join forces to uncover the circumstances and the person responsible for a murder. Can you decipher the visions shared with you by the ghost?
Unlock!
Age: 10+ / Players: 1–6 | Duration: 60 minutes
Immerse yourself in a world of intrigue from the comfort of home, using only cards and a mobile app. Hurry to solve all three scenarios before time runs out! Can you crack the code and unlock the mystery? With over a dozen titles in the collection, you'll find no shortage of challenges.
Gathering of the Wicked
Age: 10+ / Players: 6–12 | Duration: 15–30 minutes
In a world where everyone is wicked, is there anyone you can really trust? Imagine a dark and desolate realm, filled only with chaos and misfortune, where only the truly evil and most powerful villains can survive and thrive… In this Werewolves of Miller's Hollow experience, discover which Disney Villains will reign supreme over all! In a world where everyone is wicked, is there anyone you can really trust?
Cheers!
Getting together with family and friends can take many shapes. Creating a multisensory event sets the tone, immersing you and your guests in the ambiance, enhancing the experience and creating long-lasting and cherished memories. When it comes to wines, I think that pairing our game night and our beverage with our mood and what we need to fill our cup is the most important part. Some nights, that's a no-stress night for two with candles and something to help us wind down. Other times, what we really need is to laugh with friends. Whatever it is, treat yourself.
Check out a store near you to find these and other great games for any occasion!
*Please drink responsibly
About Lisa