For Father's Day, Give the Gift of Play, With Games he'll love!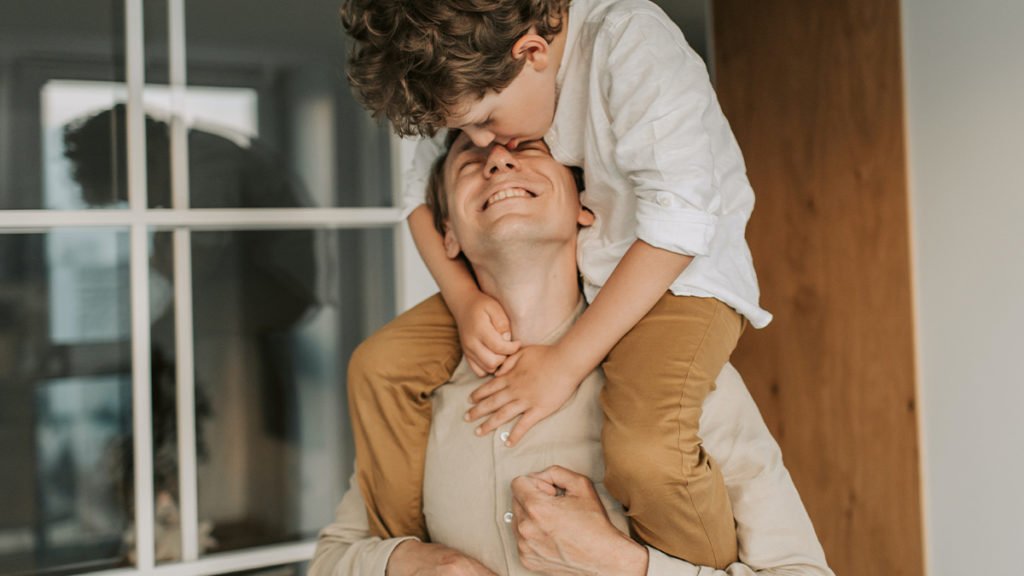 Did you know that across the globe, Father's Day is celebrated on 52 different dates? Yep! Dads really are that special and each one is unique, with their own interests, hobbies, and quirks. Whether your dad is competitive, a team player, loves the outdoors or just wants to party, we've got some great gift ideas that he's sure to love. What's even better? You can enjoy them together!
COMPETITIVE DAD
If your dad enjoys a little friendly competition, then he'll love these games.
Age: 8+ / Players: 2 / Duration: <15 minutes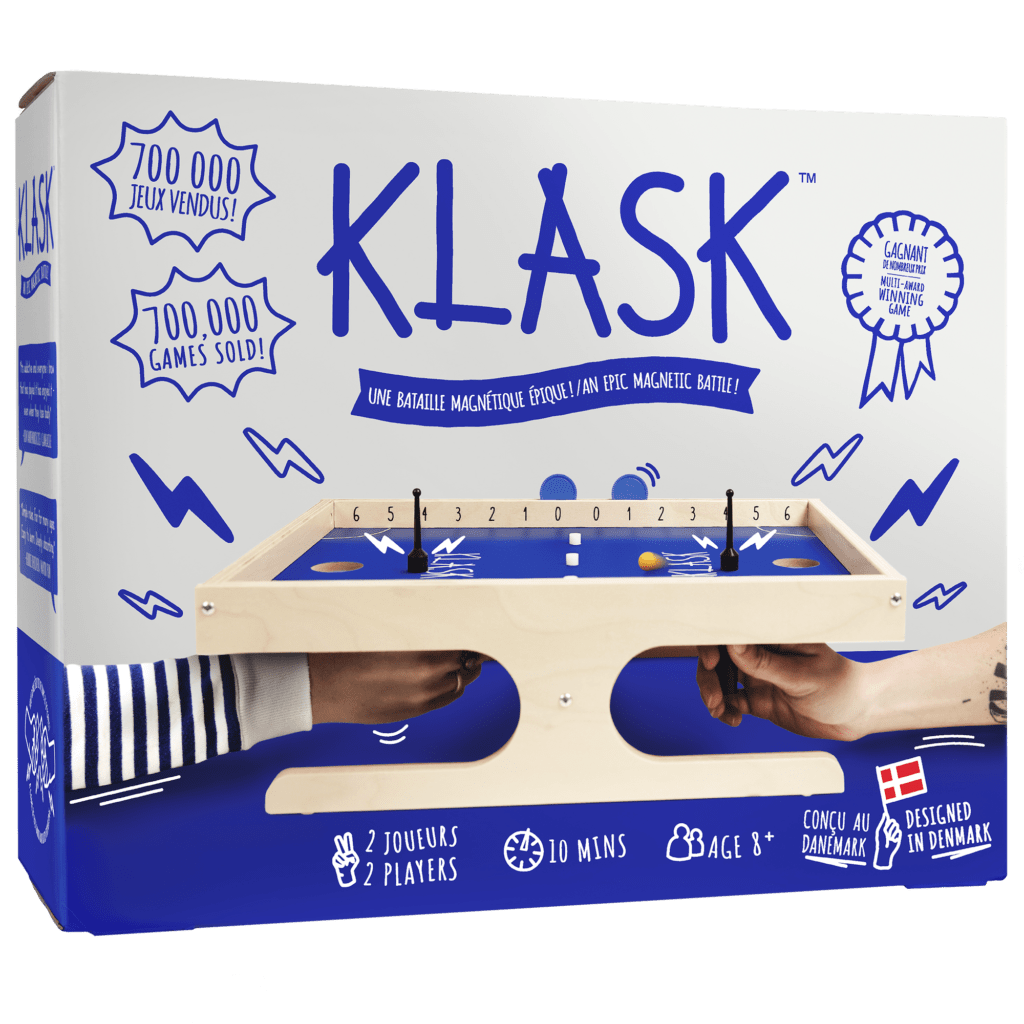 Forget table football and hockey! Klask is the hot new game that combines all the skills, tactics and speed of large tabletop sports games in a tidy, compact, super portable format. Game on!
Age: 8+ / Players: 3-5 / Duration: <15 minutes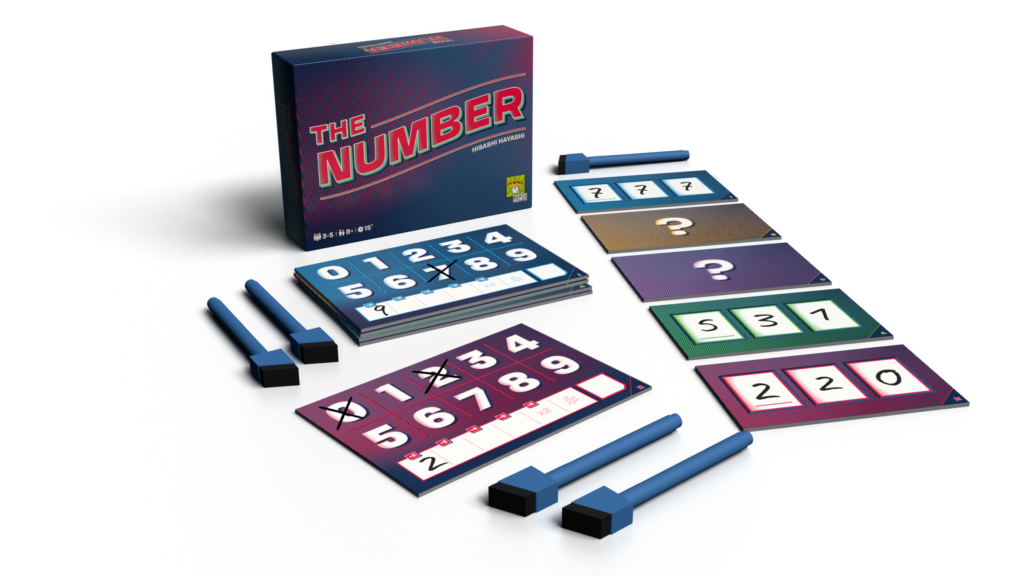 The Number is an expert mix of mechanics: bluffing, risk taking, but also guessing (a mechanic that involves anticipating your opponent's next moves and adapting your strategy accordingly). It takes 5 minutes to learn, but you won't have it all figured out yet!
Age: 10+ / Players: 3-4 / Duration: 60-120 minutes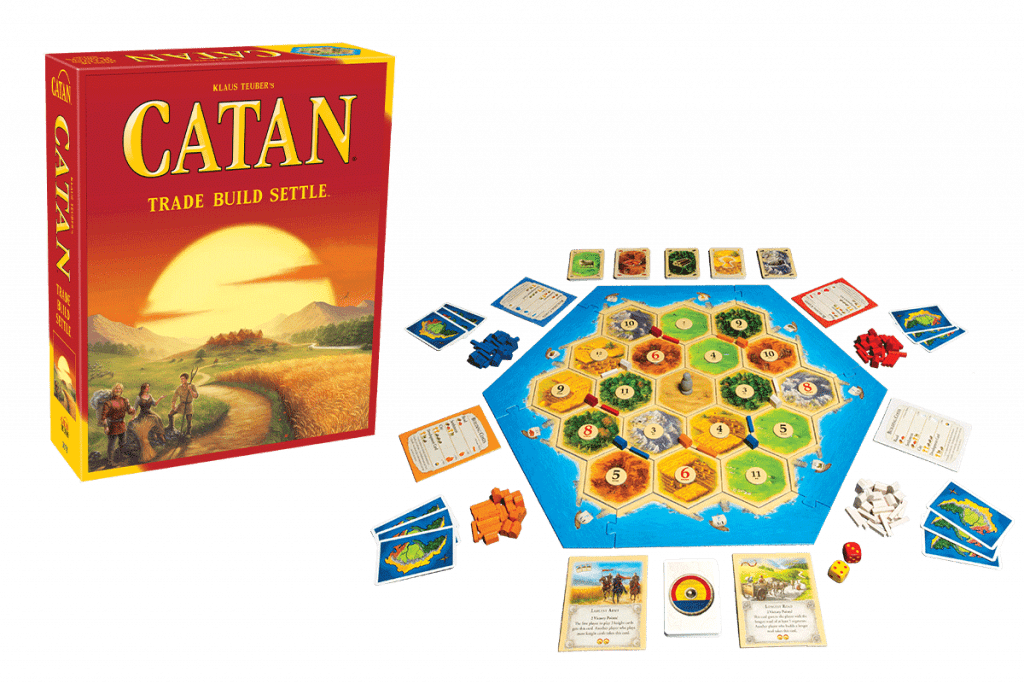 In this quintessential competitive board game, which boasts its own World Championship, players embark on a quest to settle the isle of Catan by building roads, settlements, and cities. But watch out for opponents (we see you, Dad ?)! Someone might cut off your road, and you never know when the robber will strike!
TEAM PLAYER DAD
If your dad is more about teamwork, then these titles are sure to please.
Age: 10+ / Players: 3-7 / Duration: 30-45 minutes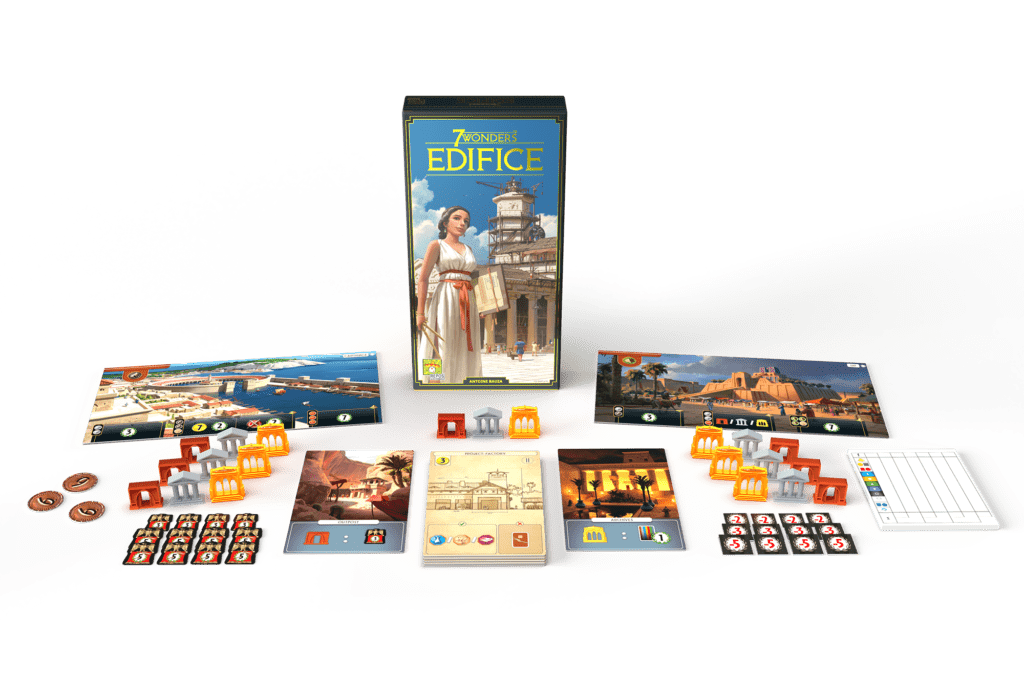 7 Wonders is now cooperative! With this new expansion that includes two additional world wonders and 15 Edifice cards, you get an enhanced play experience and have the option to build with other players! Opt out of communal building projects to focus on your own gains, but risk missing out on all the benefits… What will Dad choose?
Age: 8+/Players: 2–4/Duration: 45-60 minutes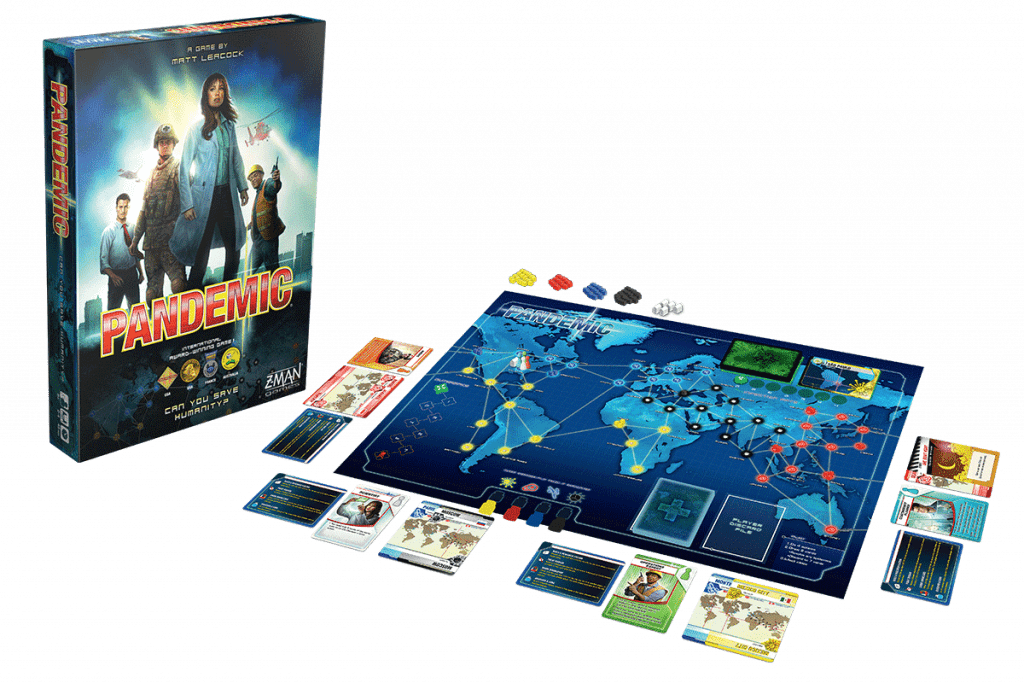 Can you and Dad save humanity in this cooperative game, where deadly viruses spread across the globe? Together, you will treat diseases, share knowledge, and fly all over the world to prevent outbreaks and slow down the epidemic. The fate of humanity is in your hands!
Age: 8+/Players: 1–5/Duration: 30–45 minutes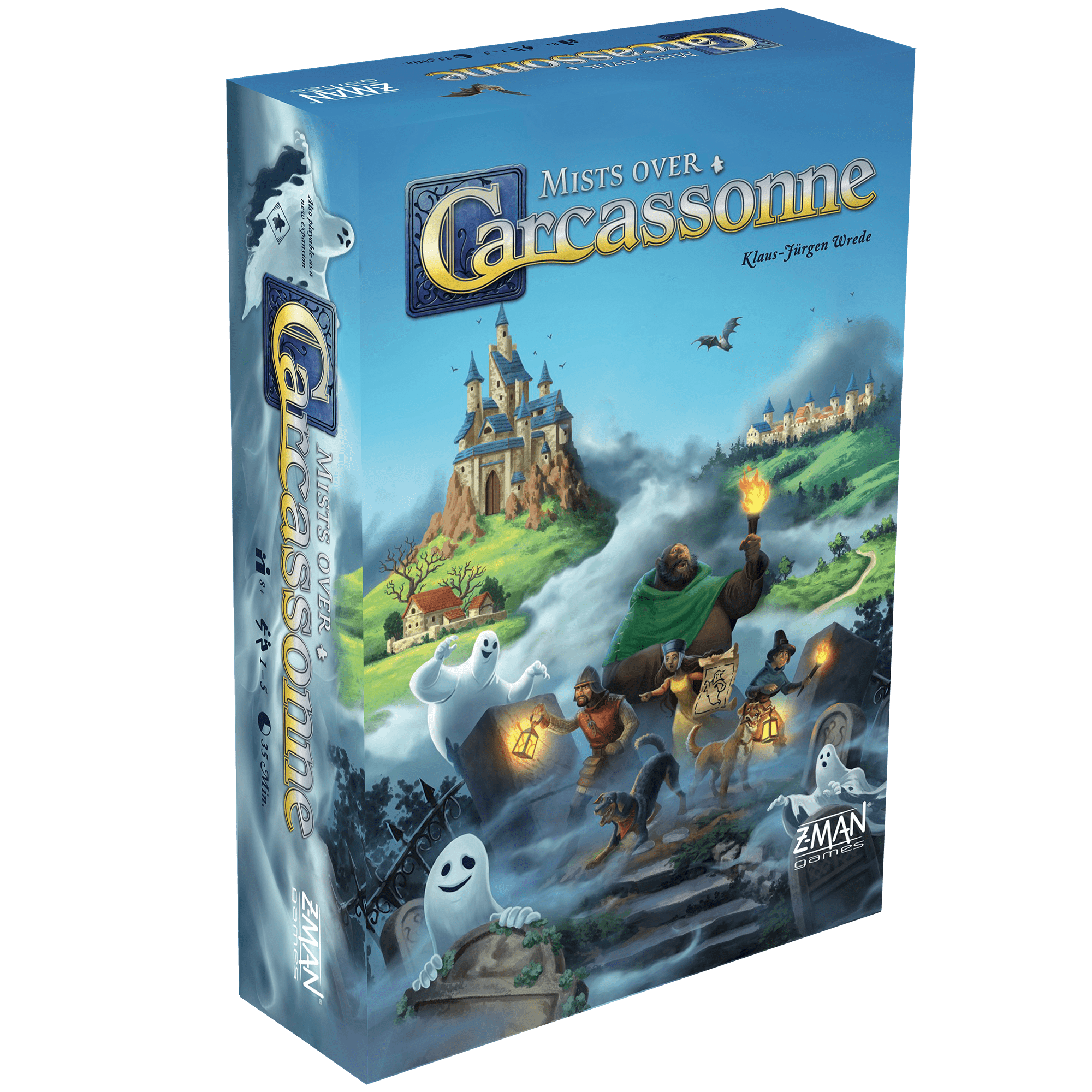 Mists over Carcassonne is a cooperative version of the well-known tile-laying game Carcassonne. During the game, players work together to restore peace in Carcassonne, by attempting to stop the spread of ghosts.
PARTY DAD
Is your dad the life of the party? Then he'll get a kick out of these games.
Age: 7+ / Players: 2-6 / Duration: <15 minutes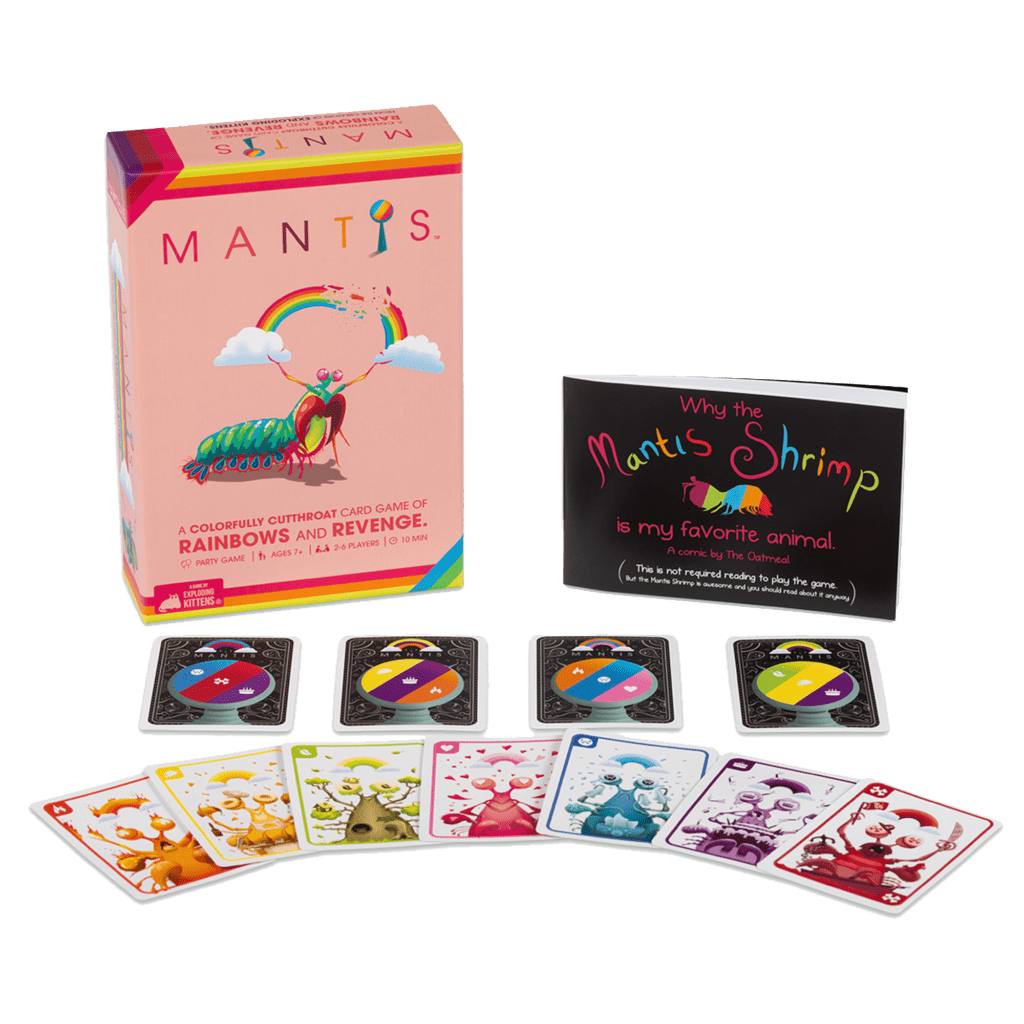 There are only two rules: Steal or Score. Collect matching sets of cards by stealing from your opponents. Some things feel good, and some not-so-good, as opponents steal your cards back! It's an emotional rollercoaster until somebody wins the game.
Age: 10+ / Players: 8-18 / Duration: 15-30 minutes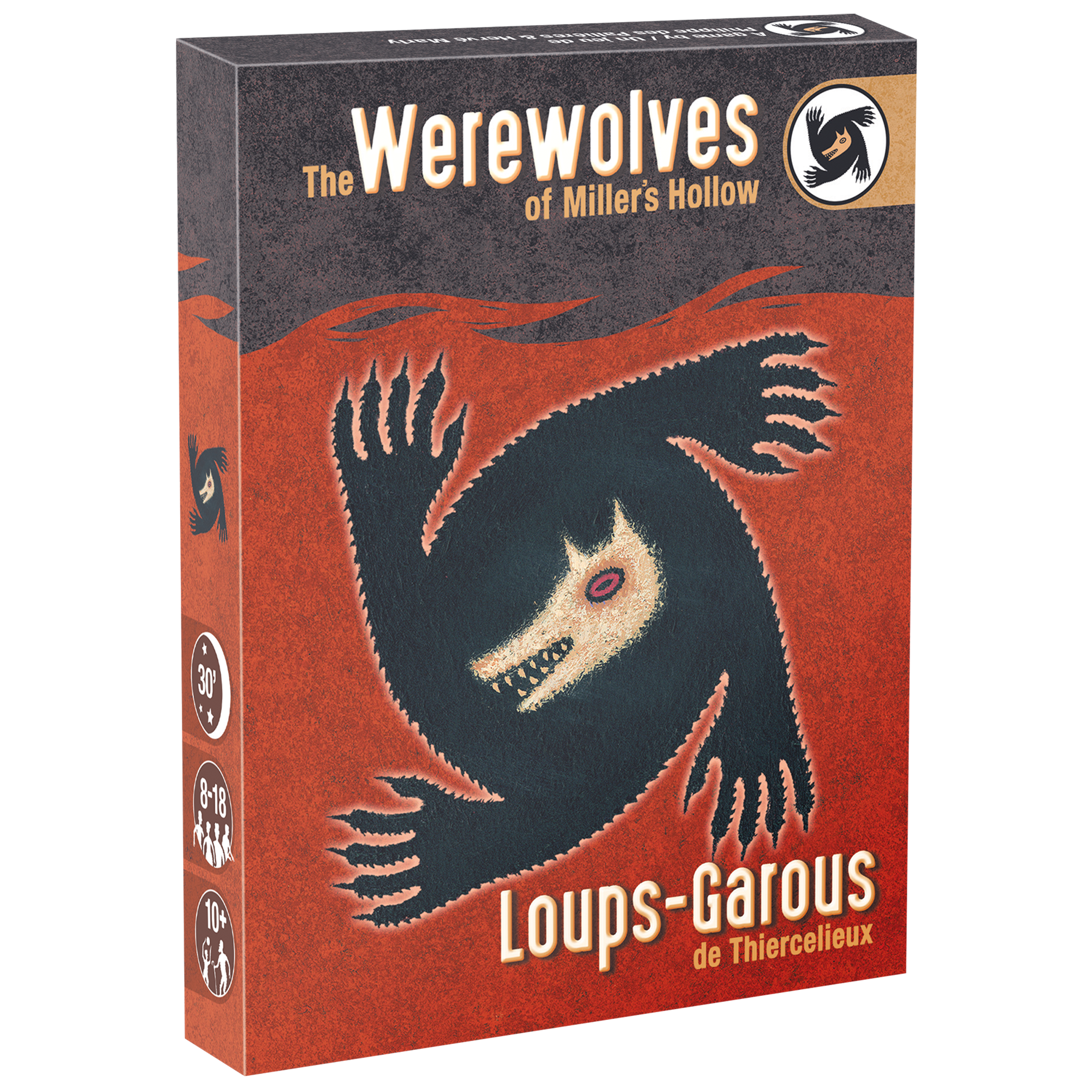 Social, interactive, and totally immersive, The Werewolves of Miller's Hollow is a fun-filled game of diabolical deception and spine-tingling suspicion. The mystery is: are you a ravenous werewolf, an innocent villager or another bloody victim?
OUTDOOR DAD
Does Dad prefer to be outside, especially during the warmer weather? Then these backyard games will do the trick.
Giant Yard Dice
Ages: 5+/Players: 2/Duration: 15–45 minutes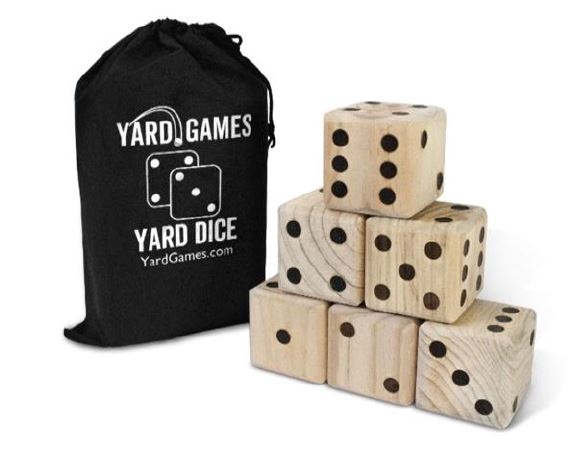 Who hasn't been told, "If you want to play, go play outside?" Well, these Giant Yard Dice can be safely used indoors or out and come with a handy travel case and both Yardzee and Yard Farkle laminated score sheets.
Ring Toss
Ages: 4+/Players: 2+/Duration: 15–30 minutes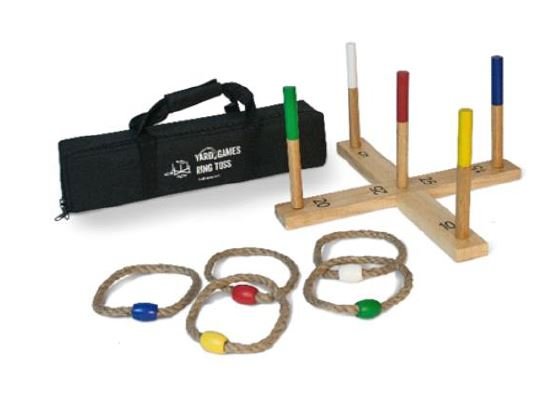 A timeless classic, this handsome, portable, wood and rope Ring Toss set is super fun to play on most indoor and outdoor surfaces. The first player to reach 100 wins! That's points, my friend, not years.
Large Connect 4
Ages: 8+/Players: 2/Duration: 15-30mins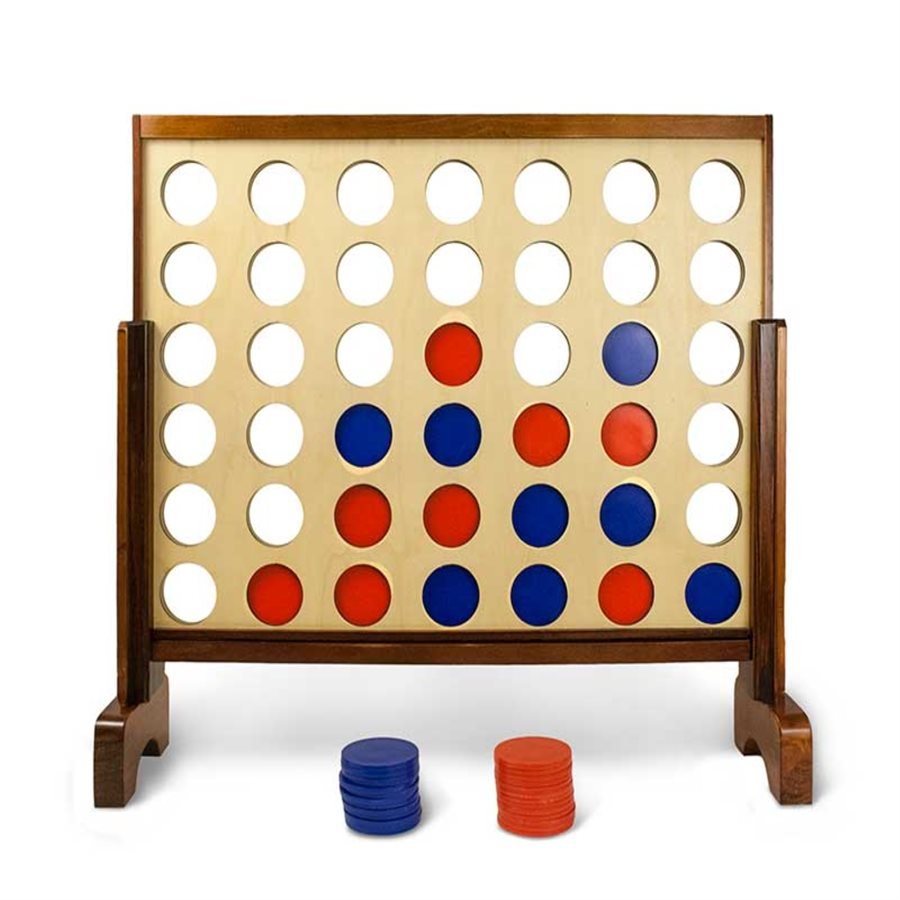 Some tabletop games deserve to be blown up. Kaboom! Introducing Giant 4 In a Row! Measuring a whopping 31 × 23 inches, it's the perfect picker upper at barbecues, tailgate parties, family gatherings. Wherever!
Bocce
Ages: 8+/Players: 4/Duration: 30-90mins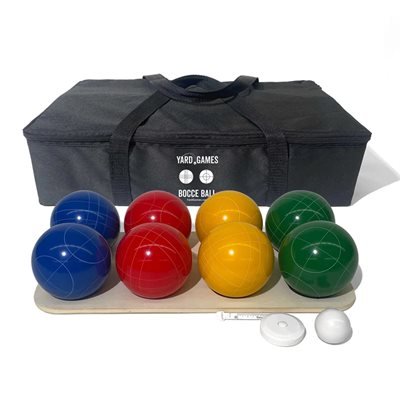 Bocce has been keeping friends, families and lifelong rivals entertained forever. This set comes with everything four players need to play to their hearts' content, most notably a game-deciding, argument-settling measuring tape.
Find these and other great games for Dad at a store near you!