Games That Put the Play in Back-to-School!
Access+
Back to School
Carcassonne
Cardline Animals
CATAN
Cortex Challenge
Dixit
Dream Catcher
Education
Family
Games
Kids
Rory's Story Cubes
Splendor
Spot it! / Dobble
Ticket to Ride
Unlock! – Escape Adventures
Who's playing?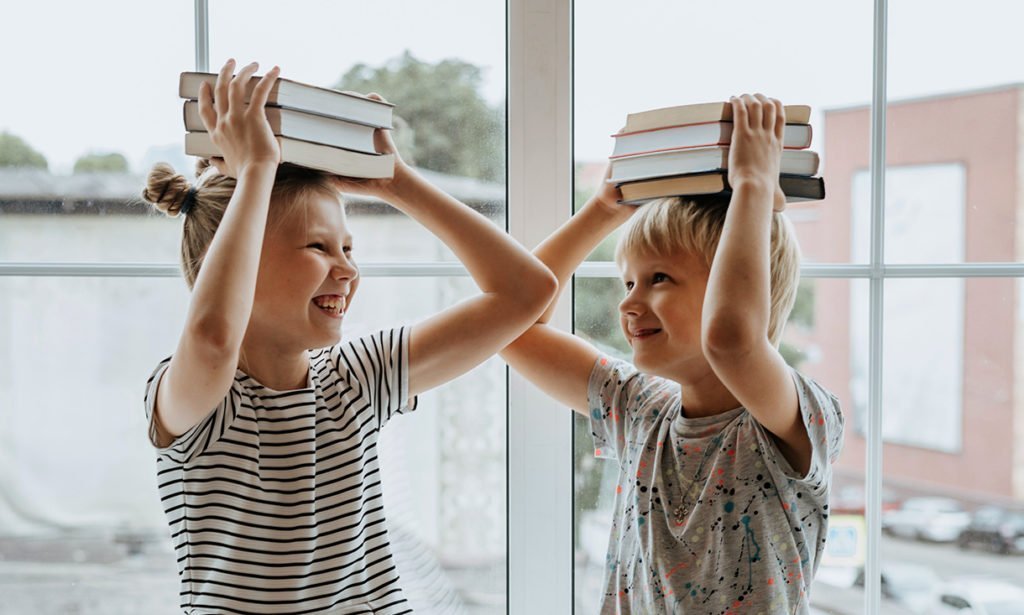 Play is our brain's favorite way of learning

Diane Ackerman
After what has hopefully been a carefree summer for Canadian families, Back-to-School represents a fresh start and a return to routine. For many kids, though, this time of year can come with mixed emotions. While it is an exciting time to reconnect with old friends, and meet new ones, for some children it can also be a bit scary, as they face the unknown, like who their teacher will be, or will their BFFs be in their class? There'll be new challenges to face, social dynamics to navigate … so many feelings to manage, all while learning their ABCs and 1-2-3s.
Enter Board Games!
Board games can easily complement and support what is taught in the classroom. In fact, repeated studies show that games, by their immersive nature and inherent fun, make it easier for children of all ages to acquire, integrate and then apply new knowledge and aptitudes. By allowing kids to develop specific skills, without learning as the main goal, board games relieve the pressure to perform. And they're fun, to boot! In this article, you'll find a selection of games that support the executive functions and cognitive skills that help us grow academically. These games have been chosen and rigorously tested by renowned education specialist Anick Pelletier and her team at Optineurones.
AGES 4–6
Age: 4+ / Players: 2–4 / Duration: 15–30 min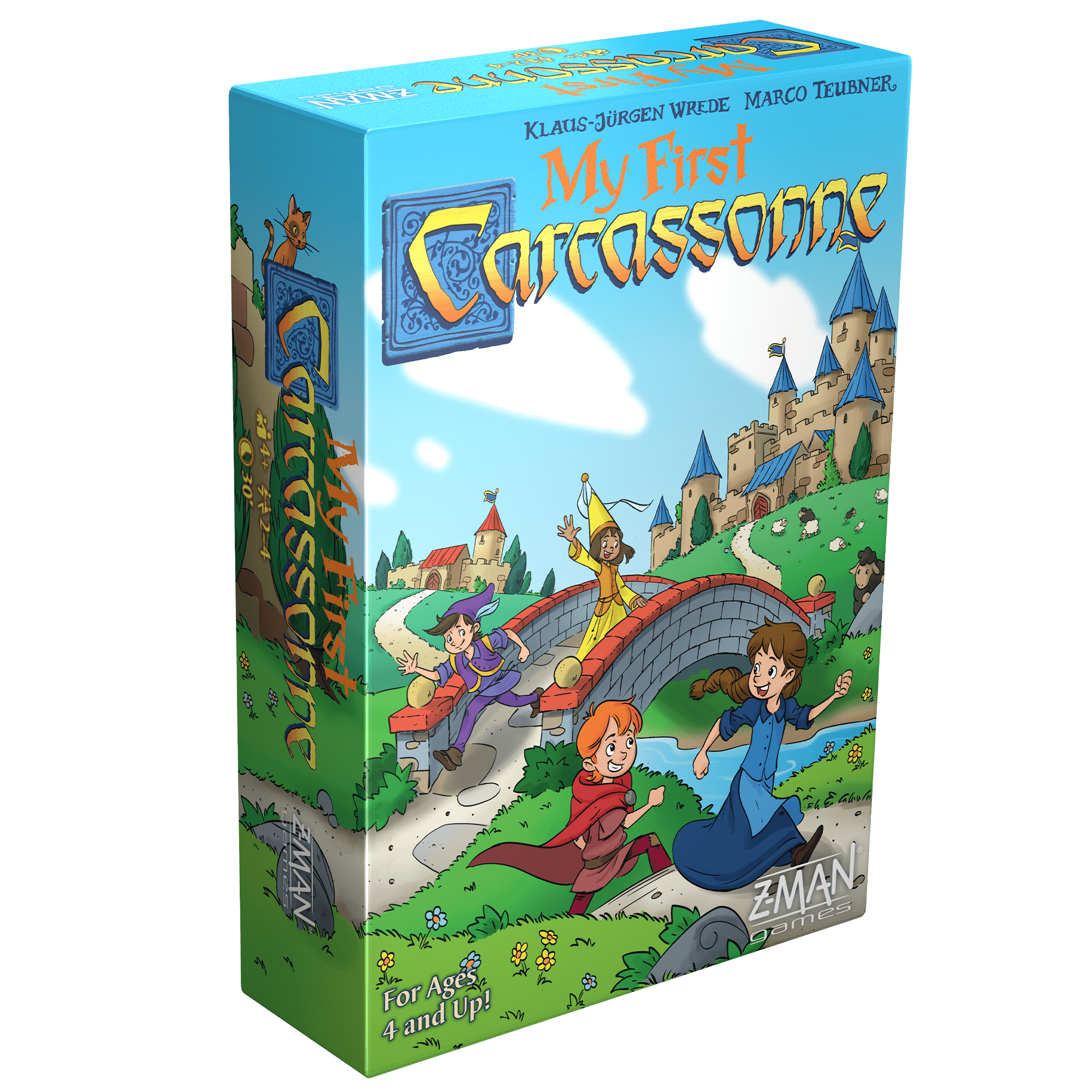 The streets of Carcassonne are filled with kids; the city has never been so alive!
This version of the modern classic, Carcassonne, has been adapted to allow players of all ages to play together. Each turn, players place a tile to build the city. When they close a street with one or more kids of their color, they get to put their pawn on the board. The first to place all their pawns wins!
This Game Supports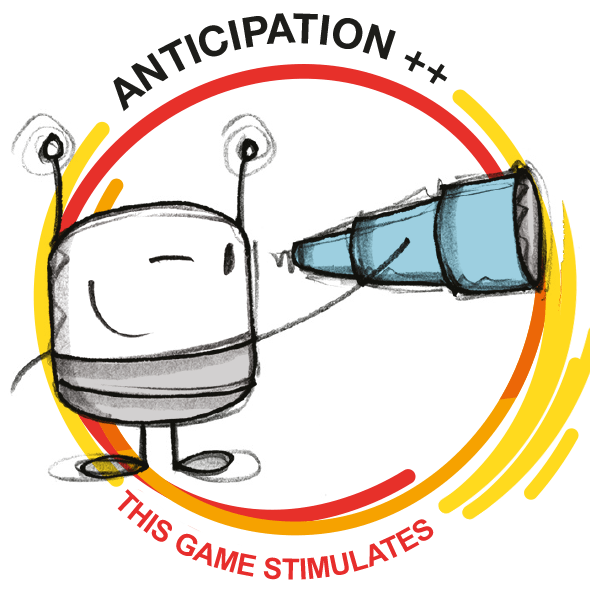 Age: 4+ / Players: 2–4 / Duration: <15 min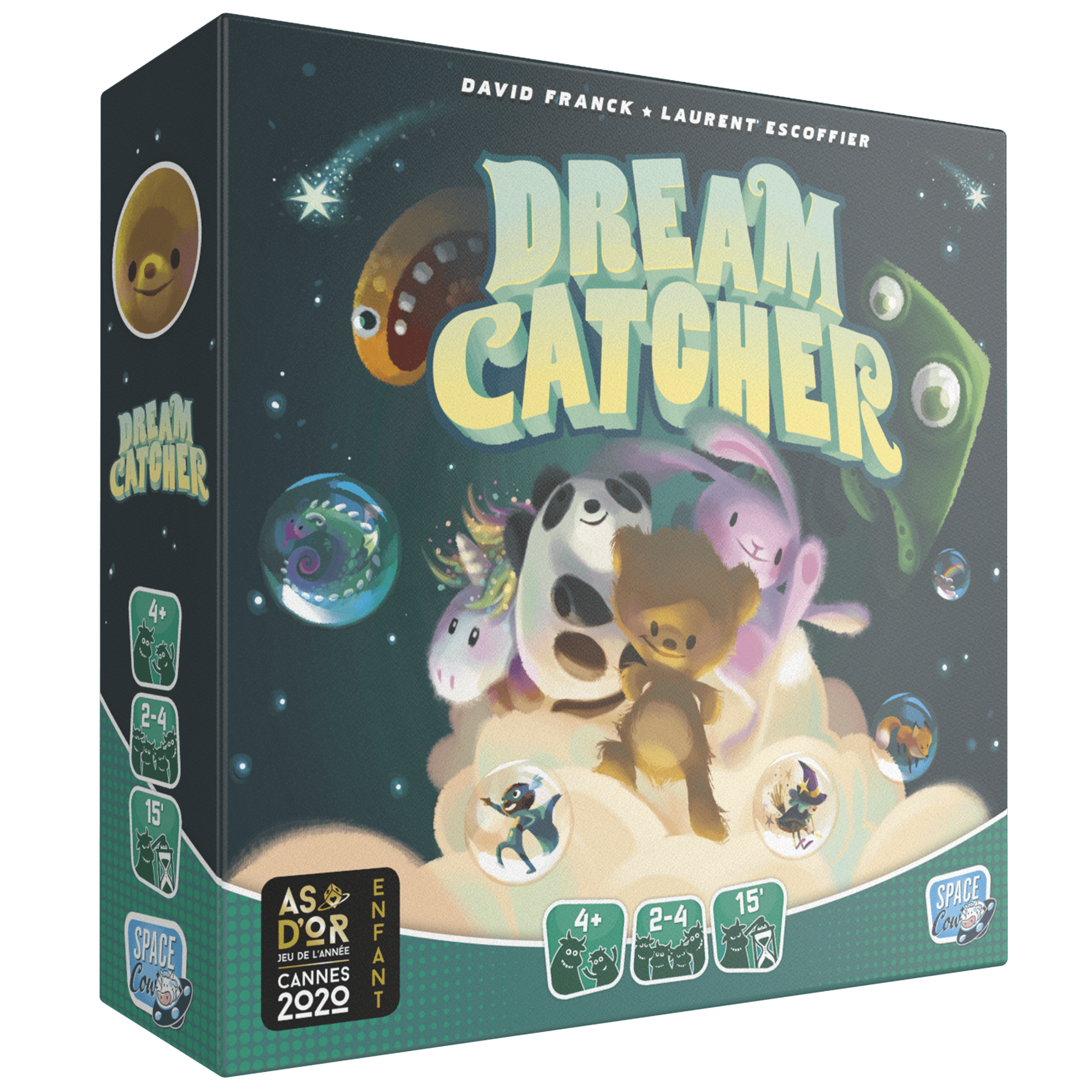 A good night's sleep is tough when terrible nightmares want to keep us awake! Fortunately, our plush toys are here to protect us, but only if we choose the right one! The bigger ones are more reassuring, but if we take the risk of hiding behind a small one, we will surely have more detailed dreams to tell… Who will be the first to fill their dream cloud and win the game?
This Game Supports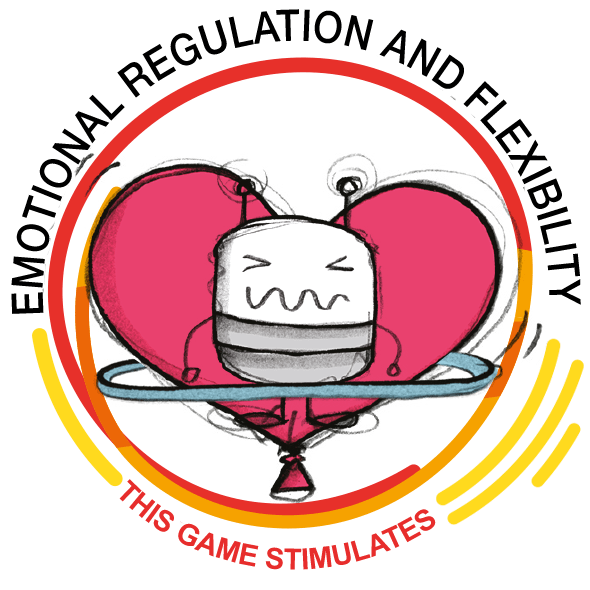 Age: 4+ / Players: 2–12 / Duration: 15–30 min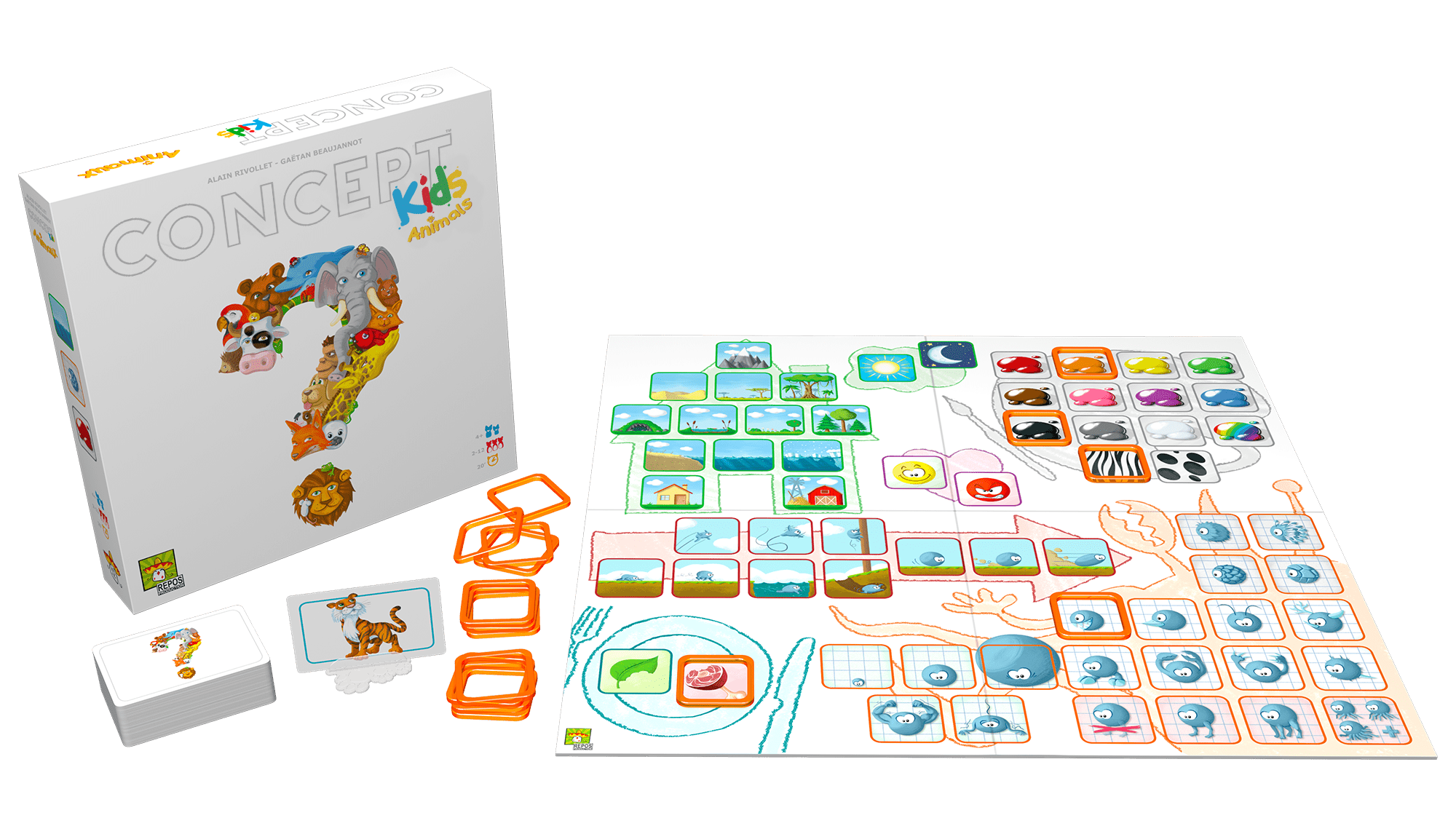 Concept Kids Animals is the cooperative version of the original Concept, which has been adapted for children who don't yet know how to read. During the game, the kids take control of the board, as they attempt to make the adults guess an animal by indicating specific features. During the game, kids must figure out which clues to give, which helps to stimulate internal dialogue. Learning to listen their "little voice" can help them learn to work through and express what they're in the process of trying to accomplish. In addition, the fact that the game requires them to stop and think about the clues they want to give, promotes impulse regulation. Finally, the cooperative element of Concept Kids Animals promotes the development of flexibility and well, cooperation.
This Game Supports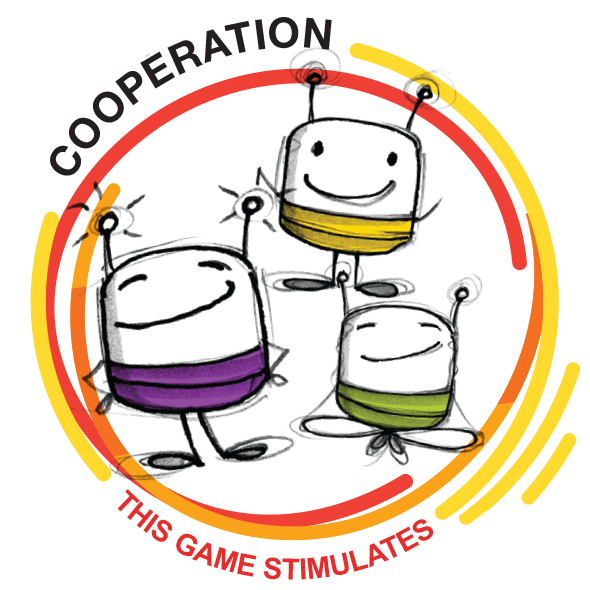 Age: 6+ / Players: 2–8 / Duration: <15 min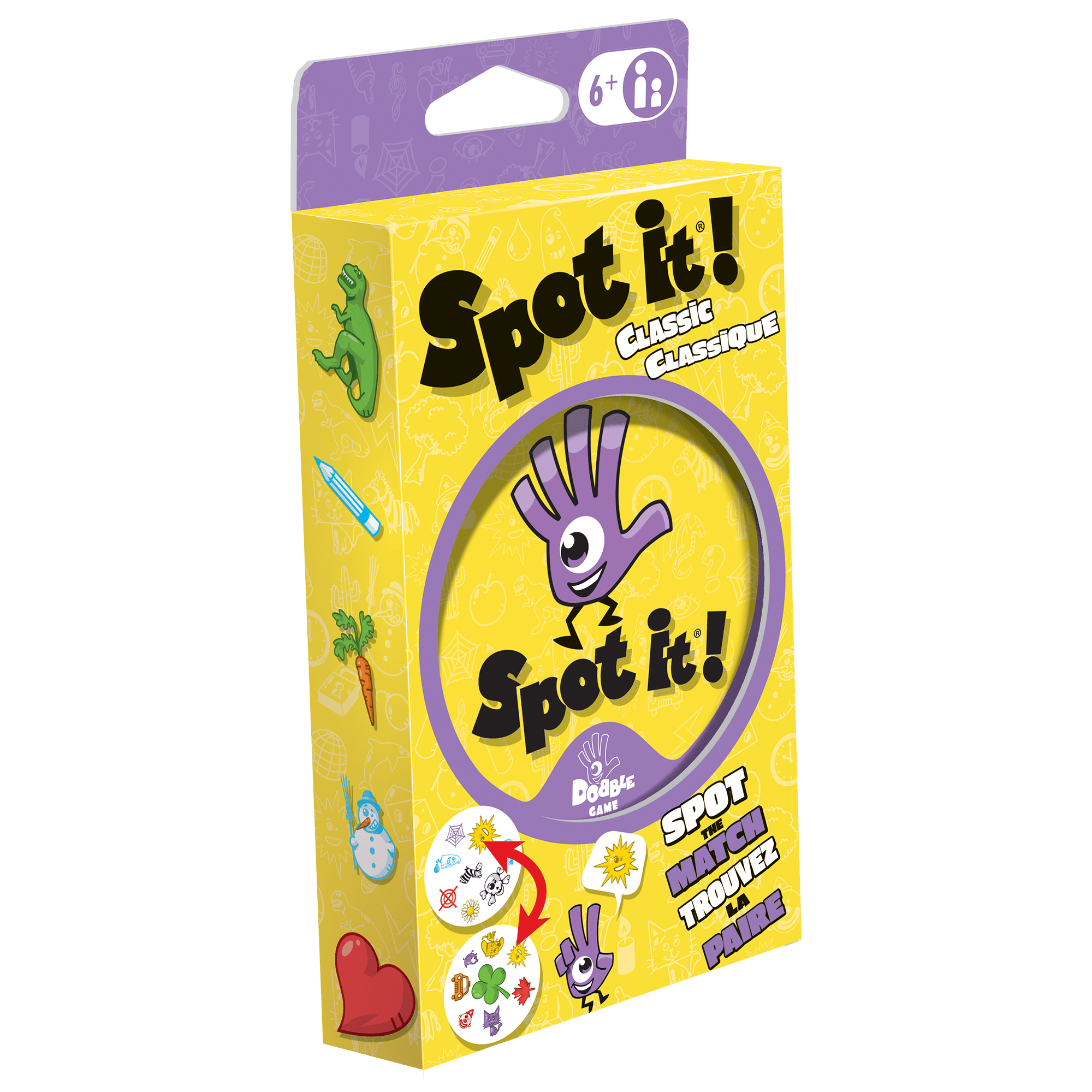 Spot It!/Dobble is easy to learn and quick to teach, but don't be fooled by its simplicity. Because when it comes to learning, this award-winning game packs a punch! A test of observation and speed, Spot It!/Dobble targets the executive functions responsible for impulse control, emotional regulation, focused attention, and internal dialogue.
Each of the 55 cards in the original version features eight unique symbols (symbol sizes can vary), with any two cards having exactly one symbol in common. The classic version offers five game play variations. In the standard variation, be the first to find the common symbol between two cards and you win the round! Whoever has the most cards at the end, wins the game! Spot It!/Dobble is a great game for its educational value, but who cares? You'll be having too much fun to notice all the learning. The game also comes in seven other versions, including Spot It!/Dobble 1-2-3, for little ones just learning shapes and numbers, Spot It!/Dobble Animals, and even a version featuring our favourite wizards, and one from a galaxy far, far away!
This Game Supports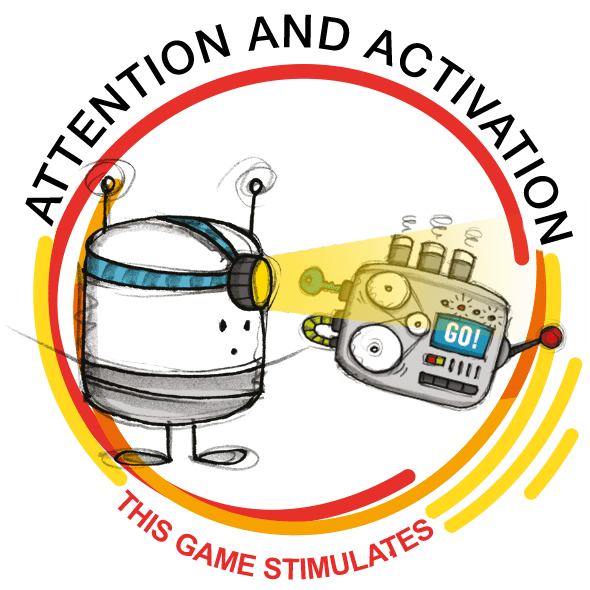 Age: 6+ / Players: 2–4 / Duration: 30–45 min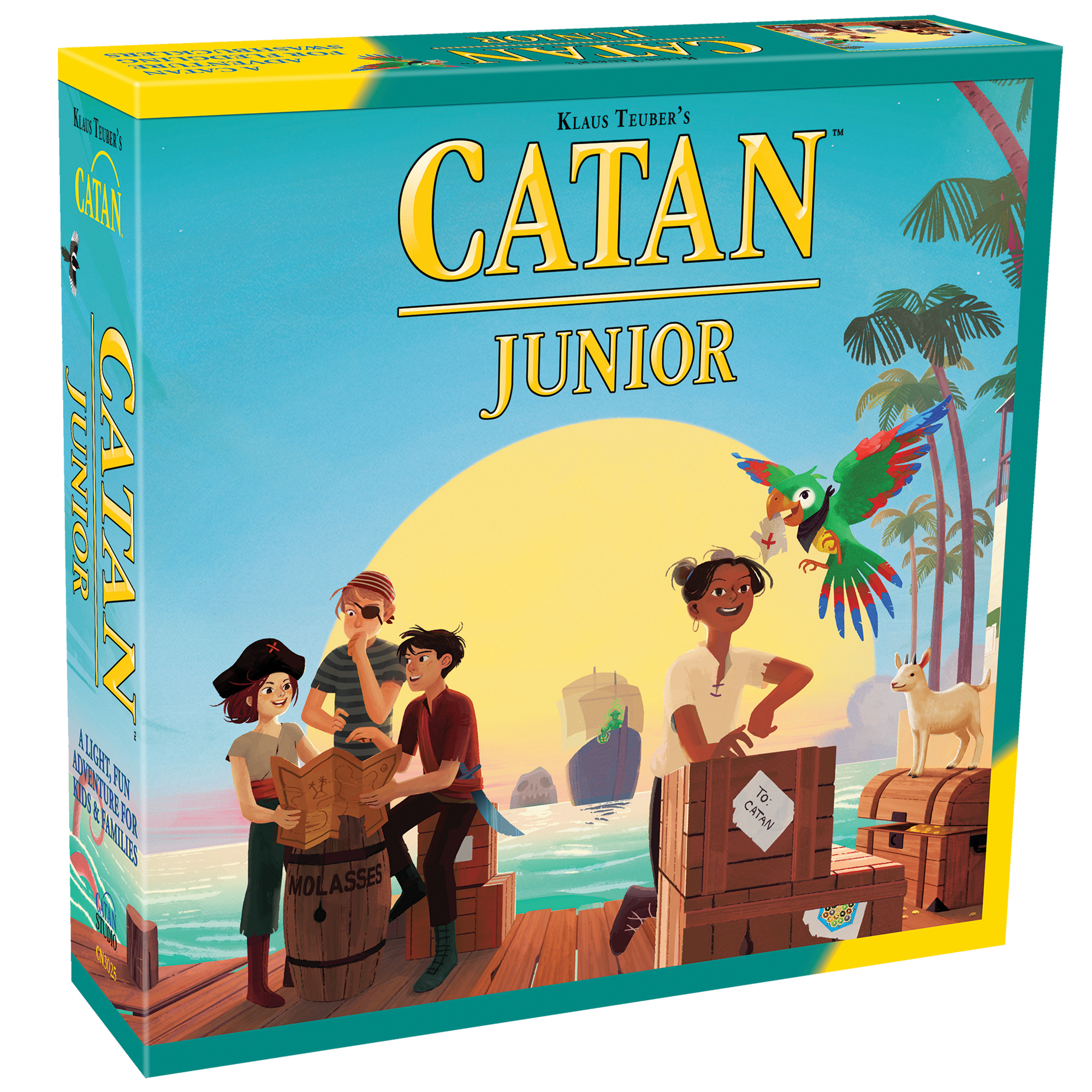 CATAN Junior introduces a modified playing style of the classic game giving younger players the opportunity to experience the world of CATAN.
It is a perfect introduction to the CATAN series of games for kids and families. Simplified building rules, child-oriented trading, and a more innocuous robber equivalent called the "Ghost Captain" provide access to the world of CATAN games.
This Game Supports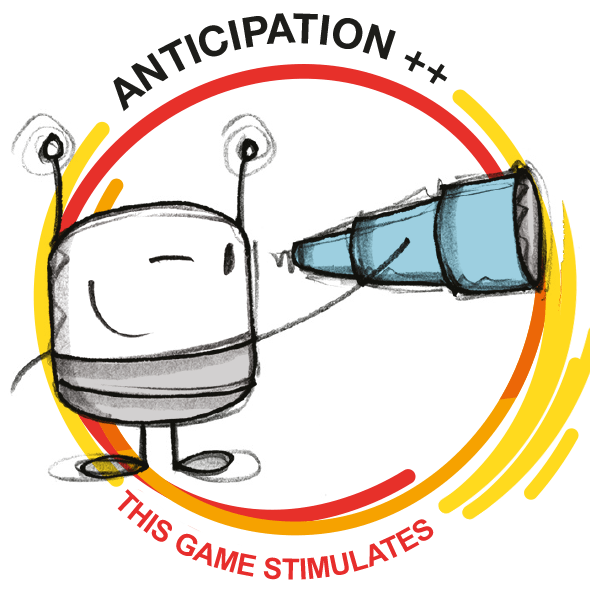 Age: 6+ / Players: 2–4 / Duration: 15–30 min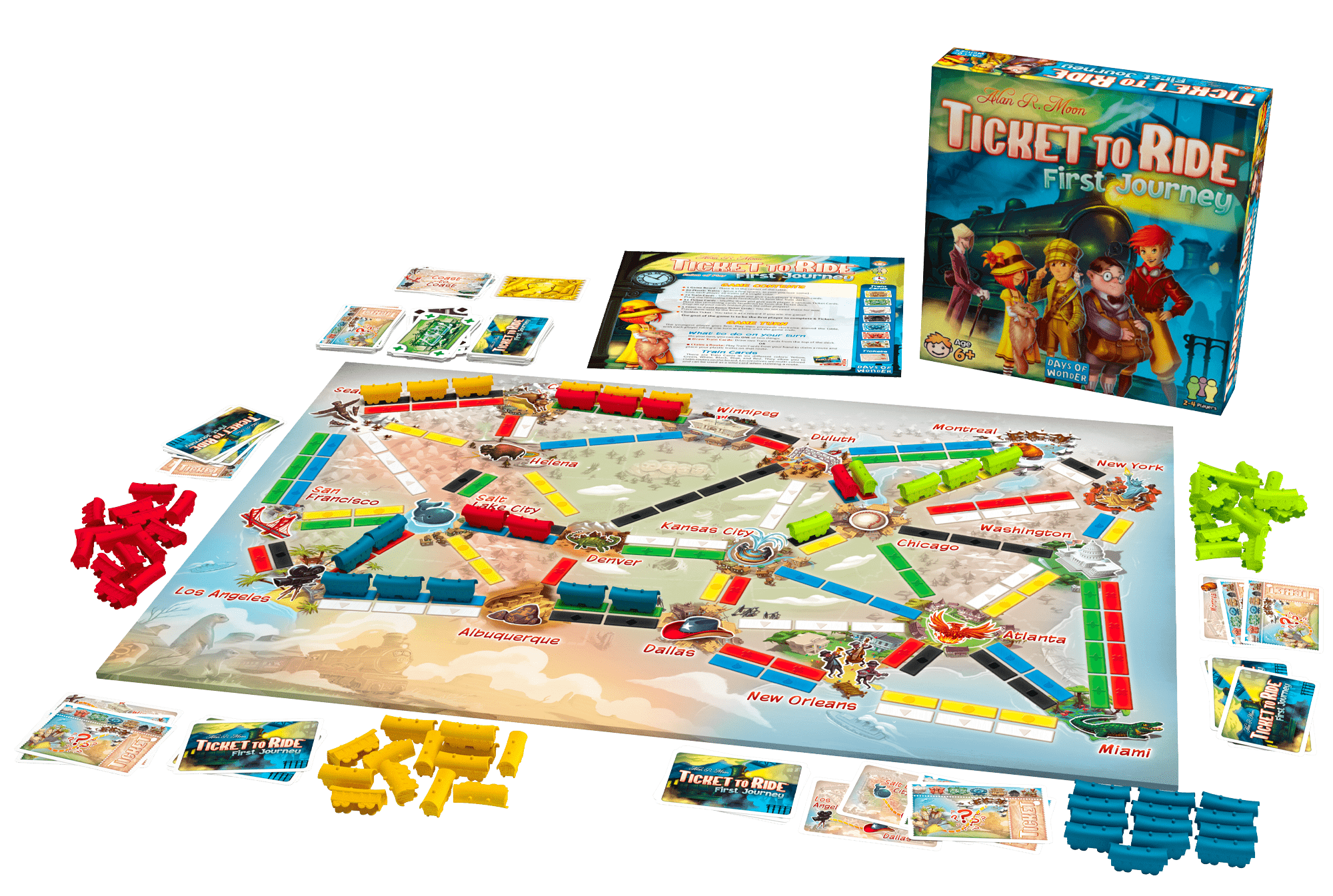 Based on the award-winning original version, Ticket to Ride—First Journey welcomes younger players coast-to-coast throughout the US and Canada. The longer the routes, the more points are scored!
With a heavy emphasis on planning and foresight, this game supports the ability to anticipate outcomes.
This Game Supports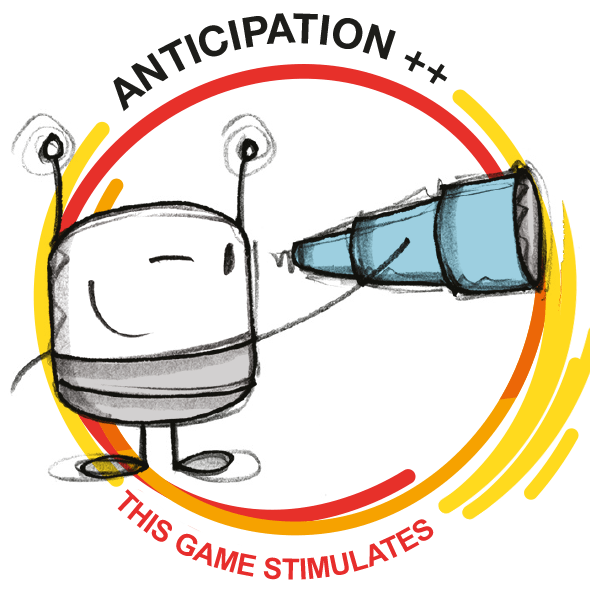 Age: 6+ / Players: 2–6 / Duration: <15min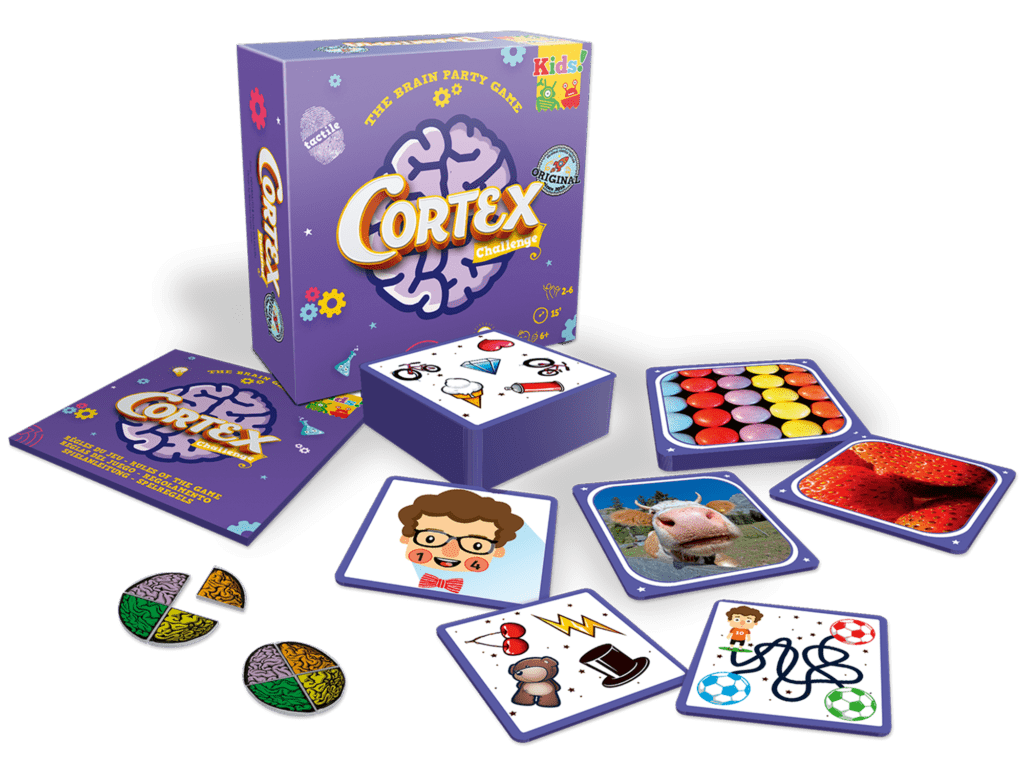 Cortex Challenge Kids is a fast-paced brain bender that tests your mental focus, flexibility, and speed, but geared toward younger players. Comprised of eight different types of challenges, players attempt to solve the puzzles faster than their opponents.
This Game Supports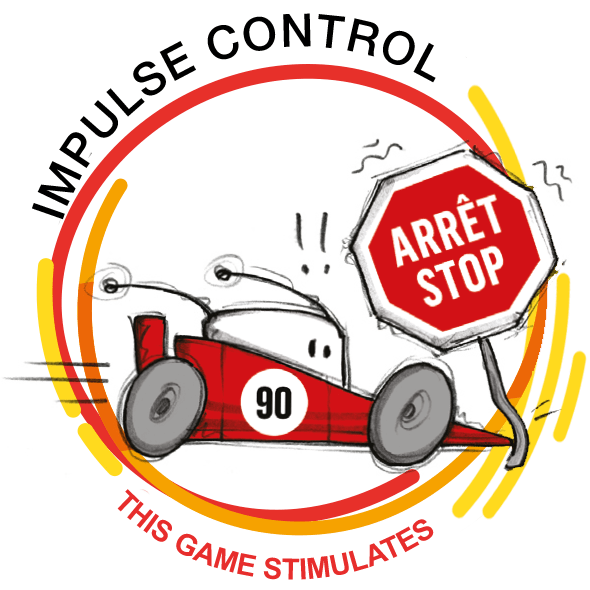 Age: 6+ / Players: 1+ / Duration: <15 min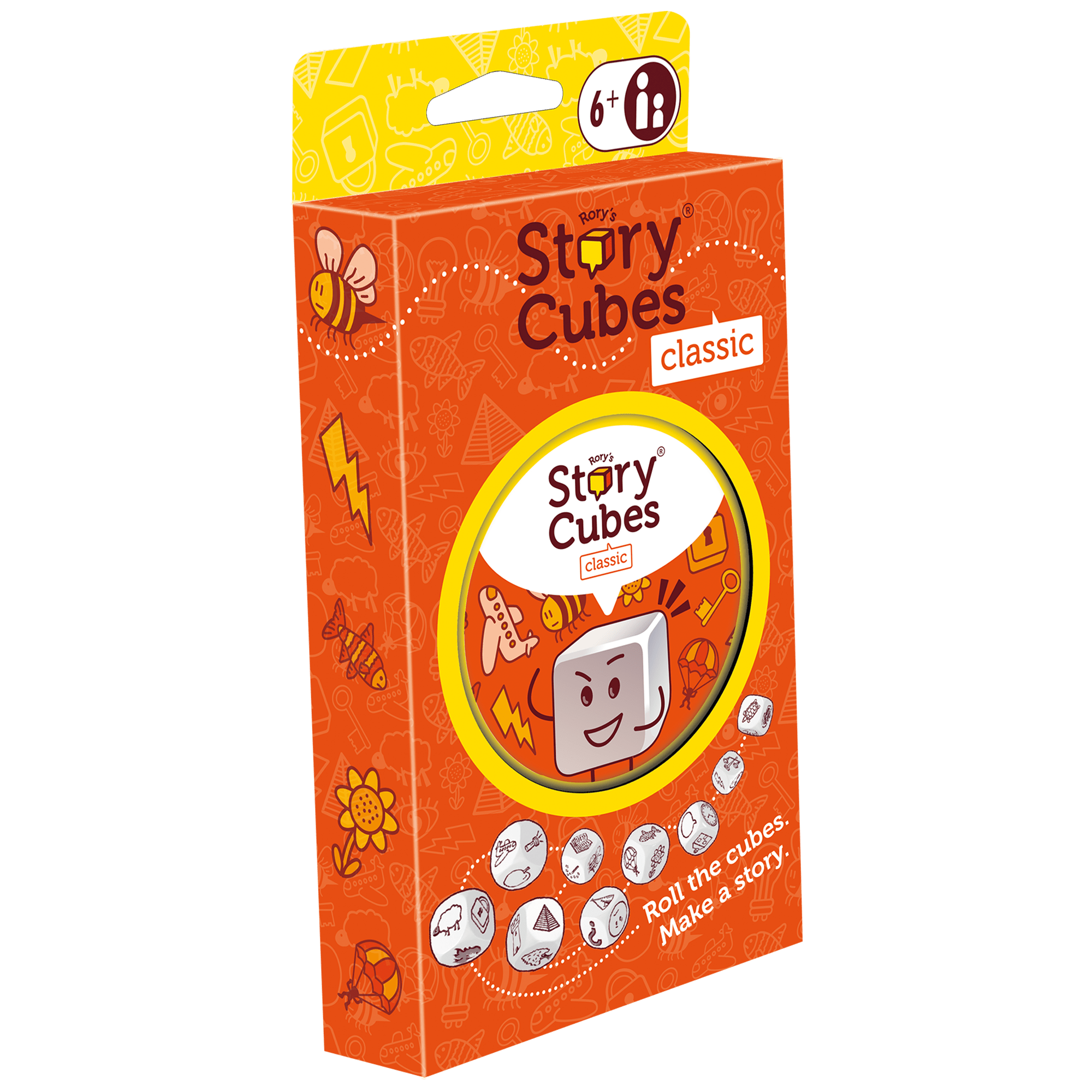 Once upon a time, there was a game where your imagination had no limits.
Epic, fabulous or paranormal adventures … just roll the cubes, interpret the images and make a story! With this game, kids can learn and improve vocabulary, narrative building, sentence structure, and more!
This Game Supports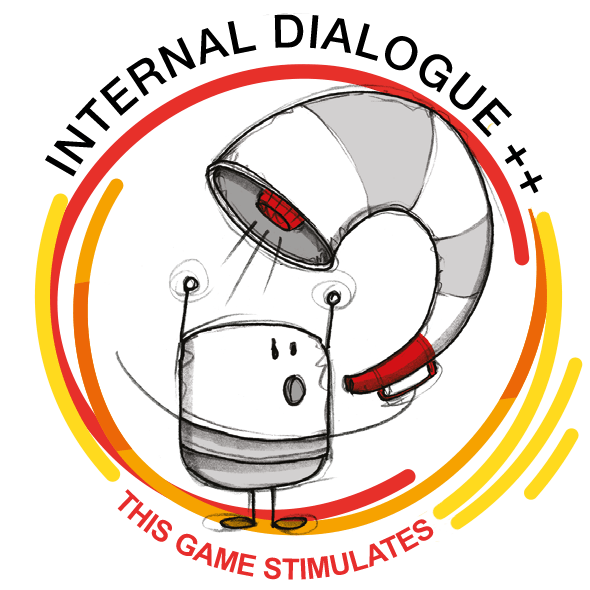 Age: 6+ / Players: 1–4 / Duration: 15–30 min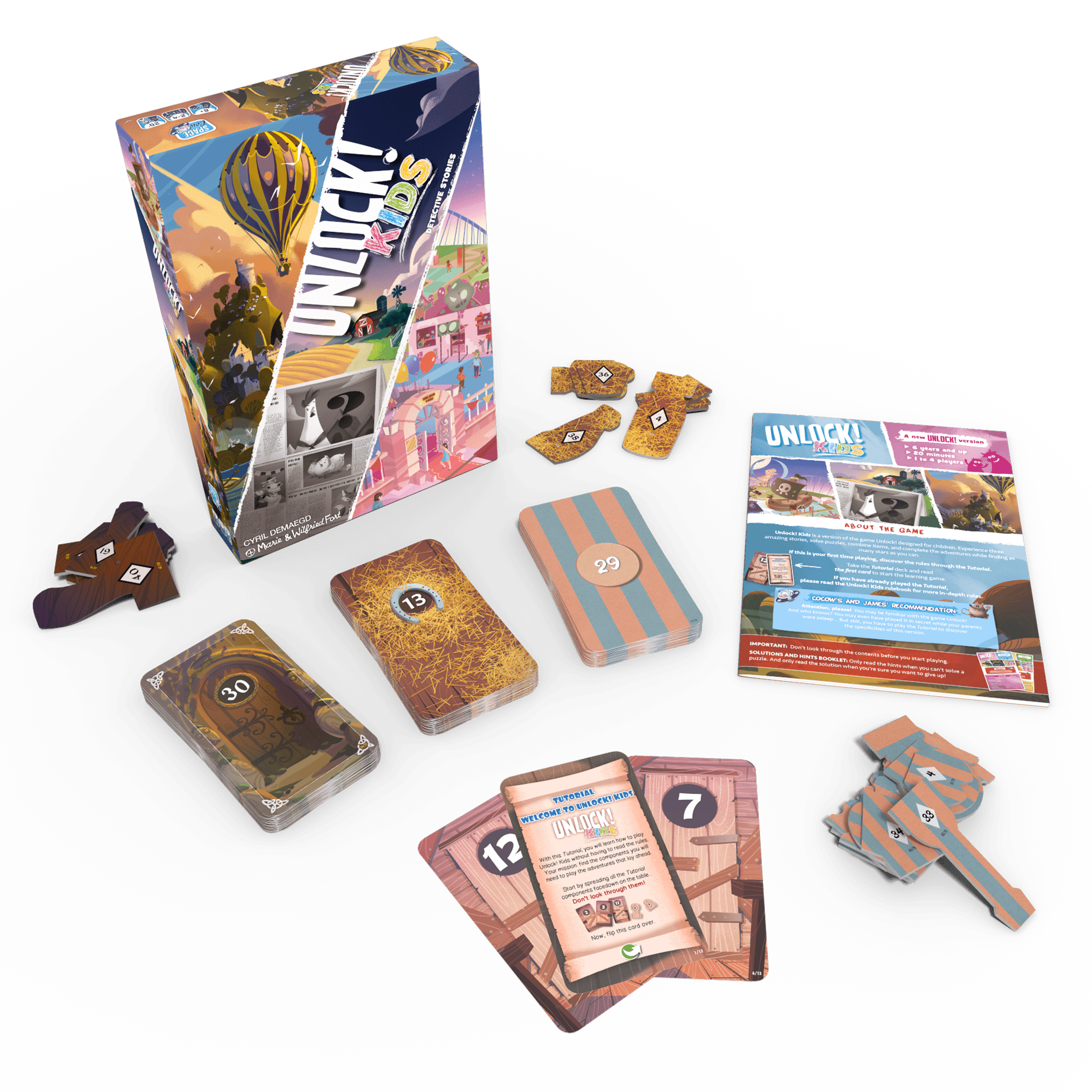 The escape game bestseller … in a version made for kids!
Three extraordinary stories, filled with puzzles, riddles, and surprises, with materials and rules especially designed for kids. No app, no need to read the rules thanks to the tutorial, and two outcomes for each adventure, for more replayability.
This Game Supports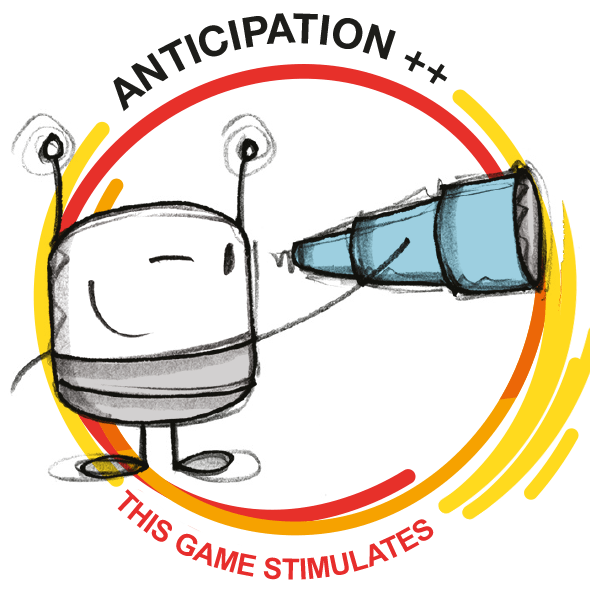 AGE 7–9+
Age: 7+ / Players: 2–5 / Duration: 45–60 min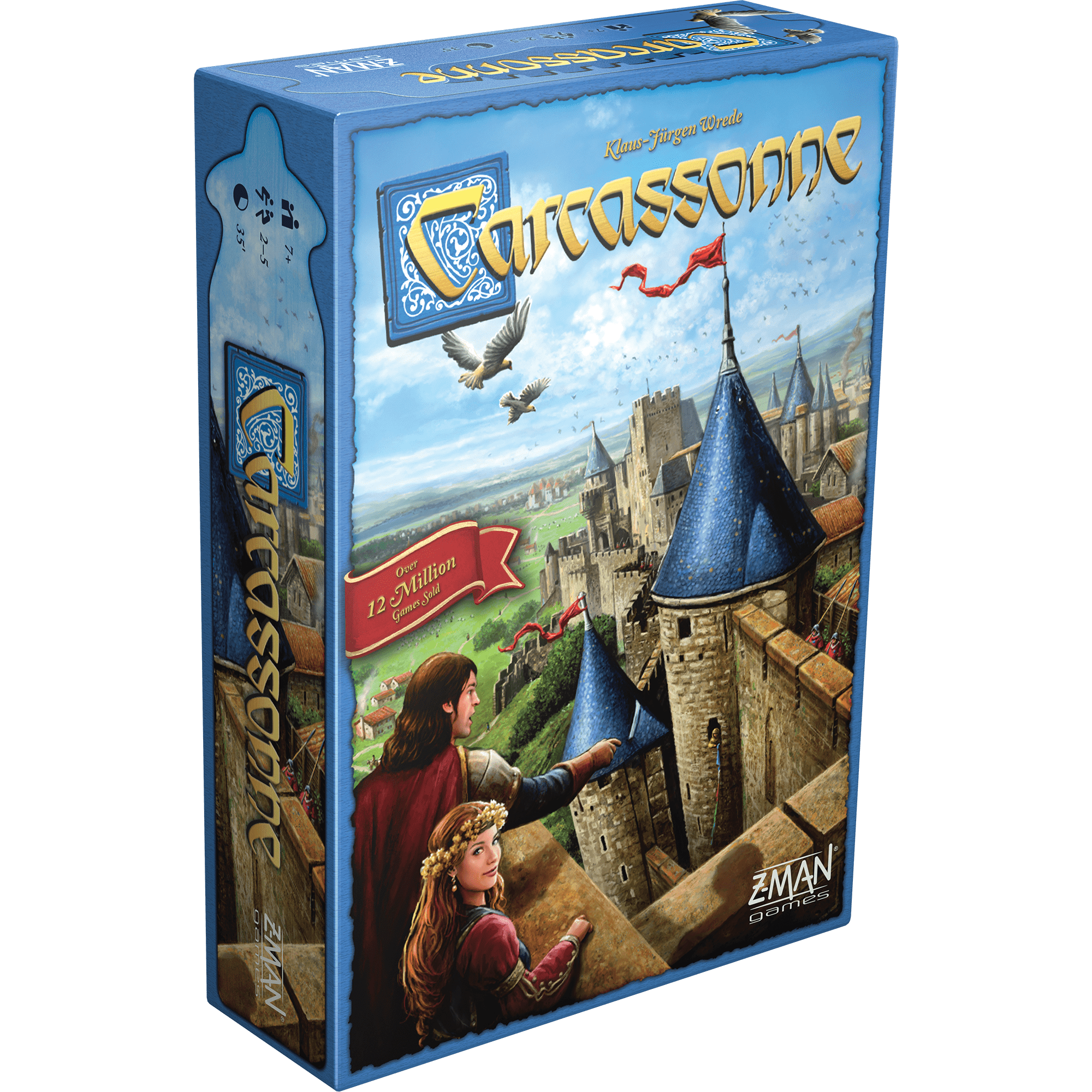 Carcassonne is the perfect introduction to the modern world of board games.
With its simple rules (place a tile, place a meeple, score points), beautifully illustrated tiles, and iconic components, this modern classic should be part of everyone's collection.
This Game Supports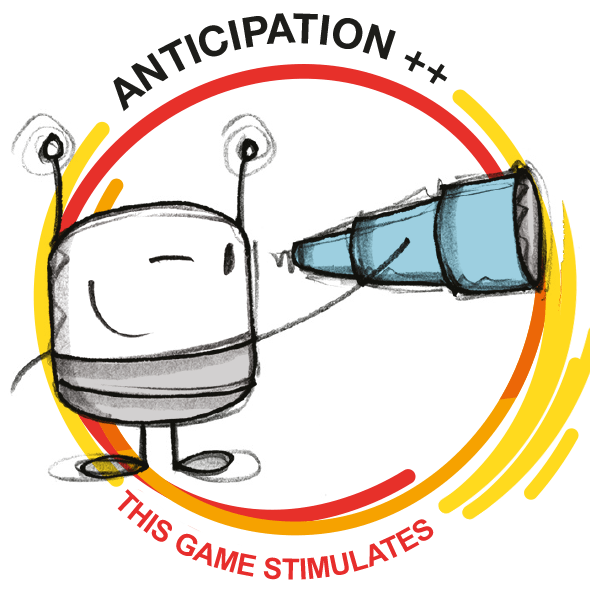 Age: 7+ / Players: 2–8 / Duration: <15 min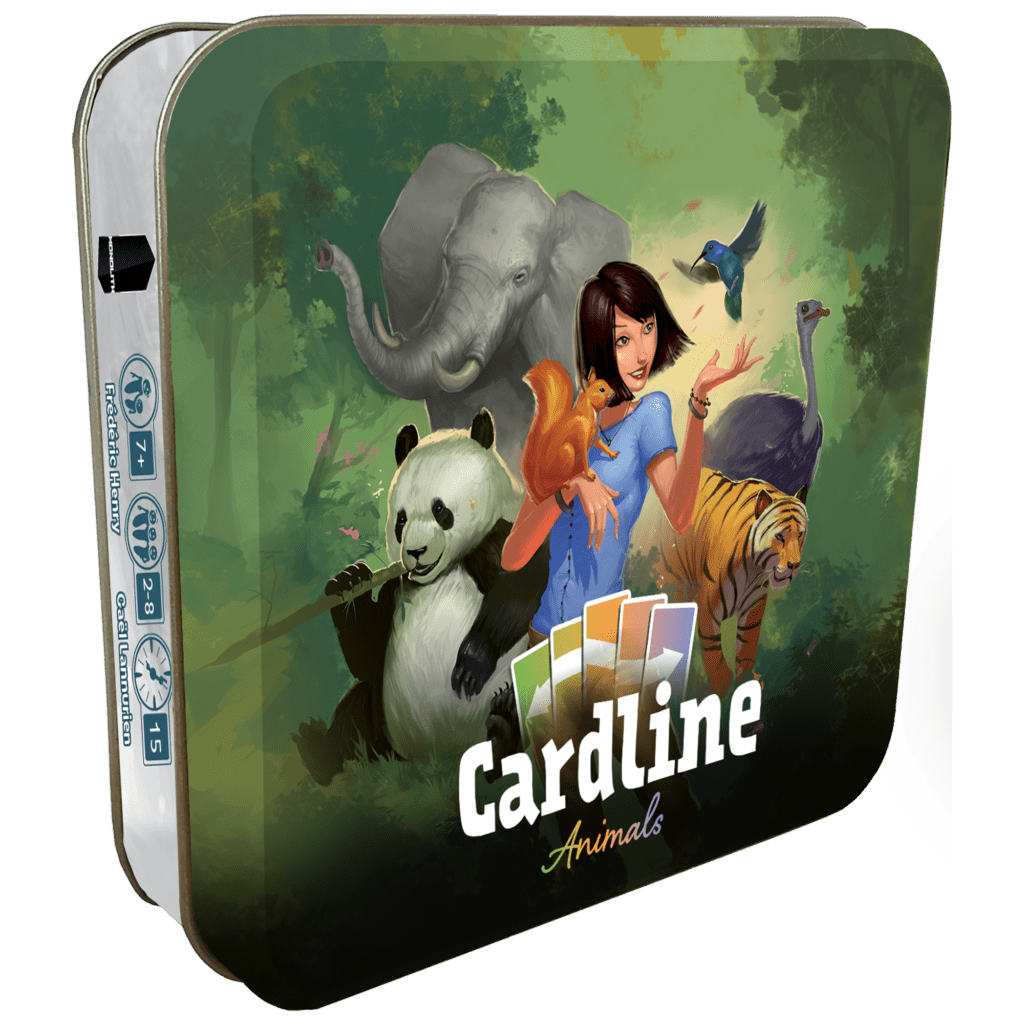 Challenge yourself and your friends to a test of logic, intuition, and memory skills in CardLine Animals! Each turn, you'll play a card from your hand, correctly positioning it in the line according to the animal's size, weight, or lifespan. With each card played, the game gains more complexity, and the choices get harder and harder. Best of all, everyone is guaranteed to learn something new whenever you play. The first player to successfully place all of their cards during a round is the winner!
This Game Supports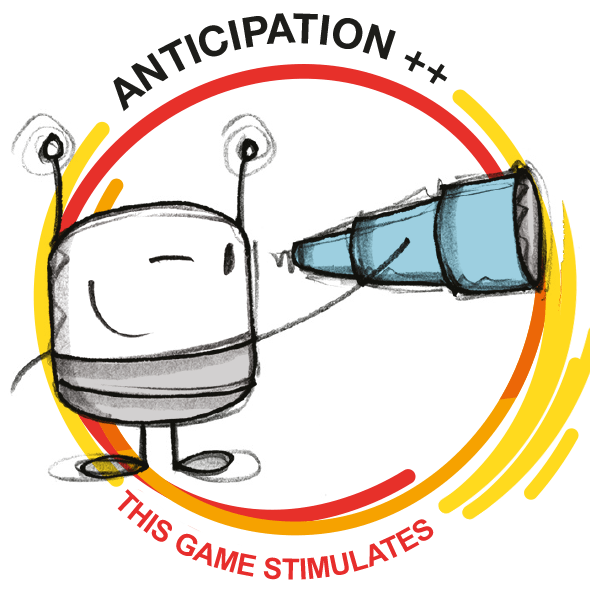 Age: 8+ / Players: 3–8 / Duration: 30–45 min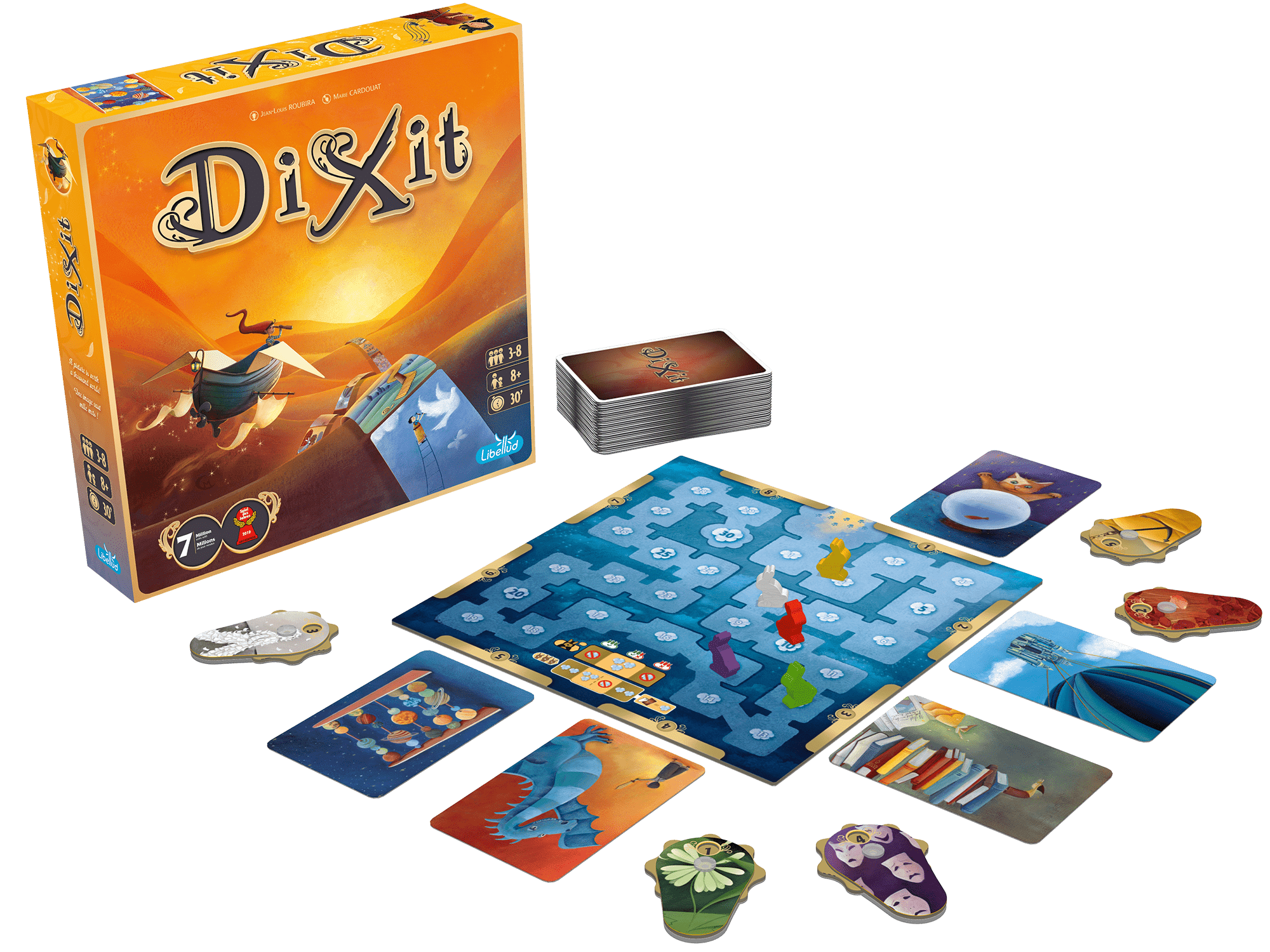 Dixit is a bestselling, award-winning game that puts your imagination and powers of deduction to the test. During the game,cards are revealed. Their connection: one enigmatic sentence. But only one picture represents the correct answer, the others are decoys. A simple, lighthearted game, Dixit calls on the ability to make inferences and find connections, use vocabulary, and structure a sentence to tell a story. It also requires bluffing and internal dialogue skills, as you think about how you will describe your card.
With its surreal illustrations and clever gameplay, Dixit is a fantastic game of communication and deduction!
This Game Supports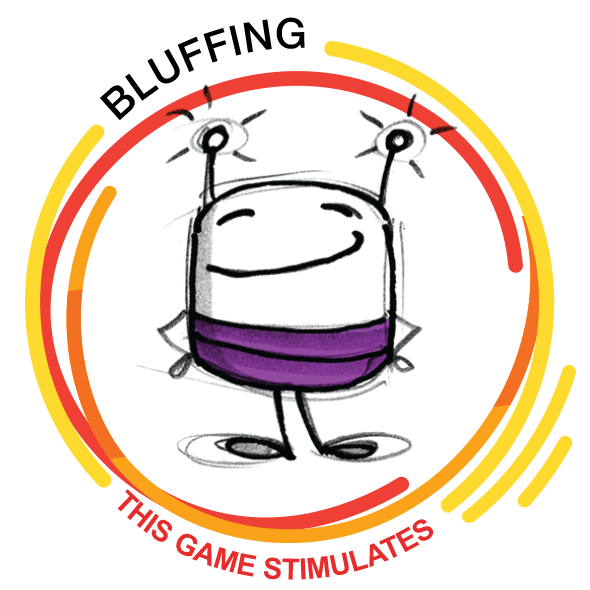 Age: 8+ / Players: 2–4 / Duration: 30–45 min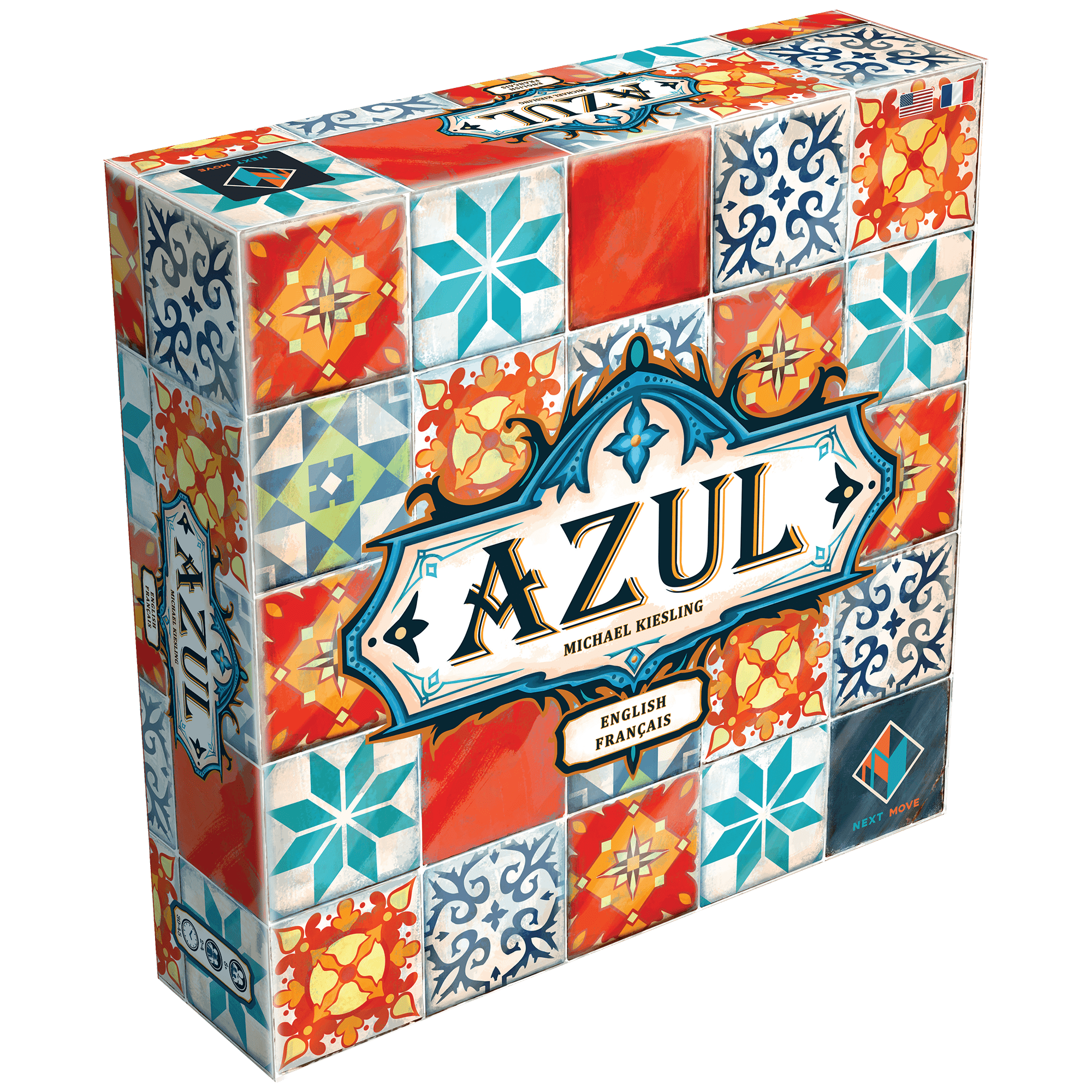 In the game Azul, players take turns drafting colored tiles from suppliers to their player board.
Later in the round, players score points based on how they've placed their tiles to decorate the palace. Extra points are scored for specific patterns and completing sets; wasted supplies harm the player's score. The player with the most points at the end of the game wins.
This Game Supports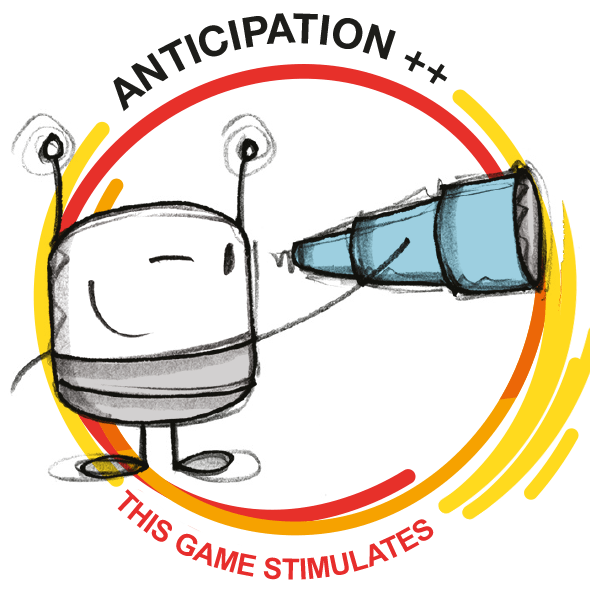 Age: 8+ / Players: 2–5 / Duration: 45–60 min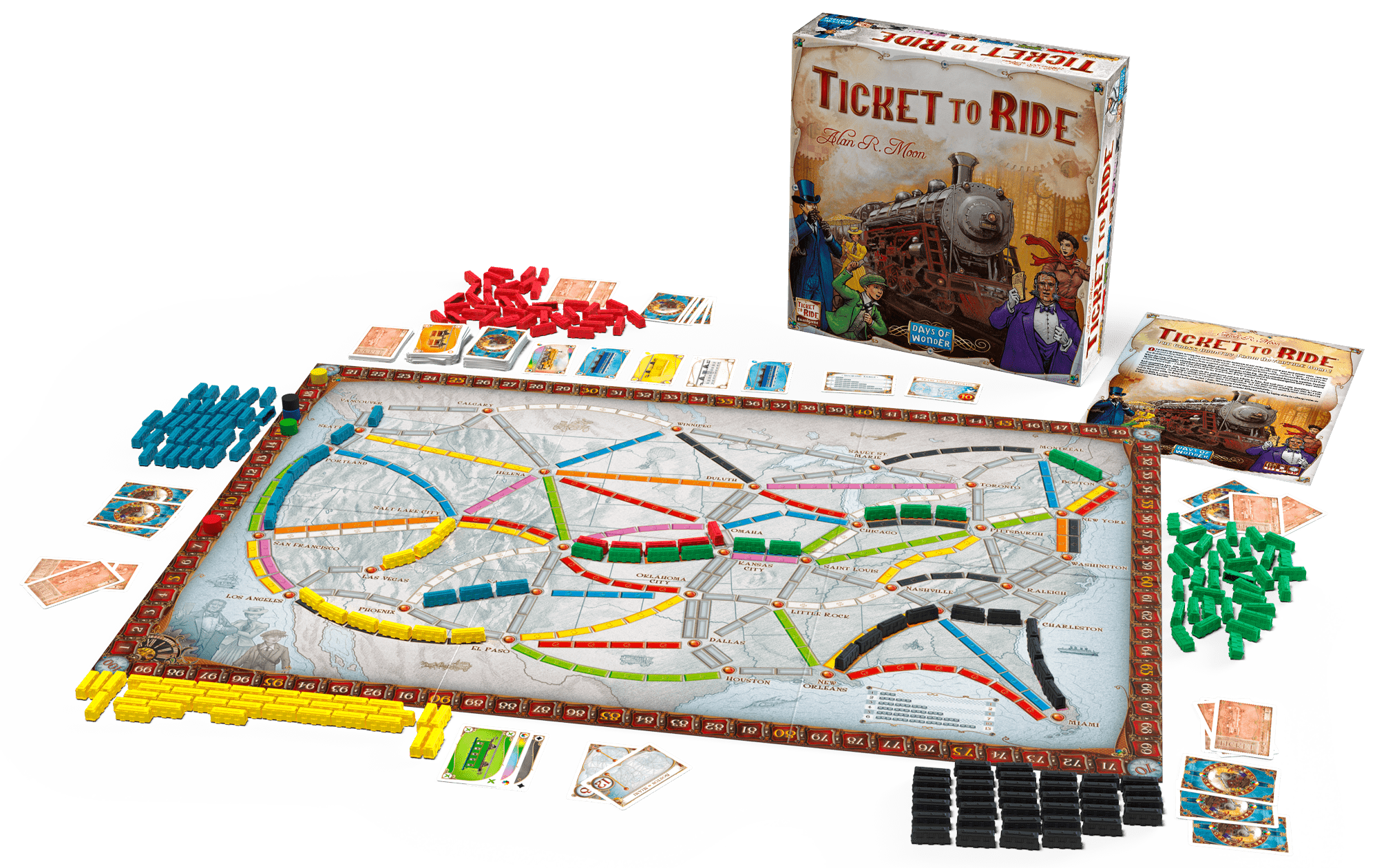 Build your tracks across the United States in Ticket to Ride, a fast-paced strategic board.
In every game, players must compete for train cards, which in turn allow them to run their trains between iconic American cities. Earn points for every completed route, but don't forget to plan for the future: ticket cards can award more points if the two cities shown on the ticket are connected.
This Game Supports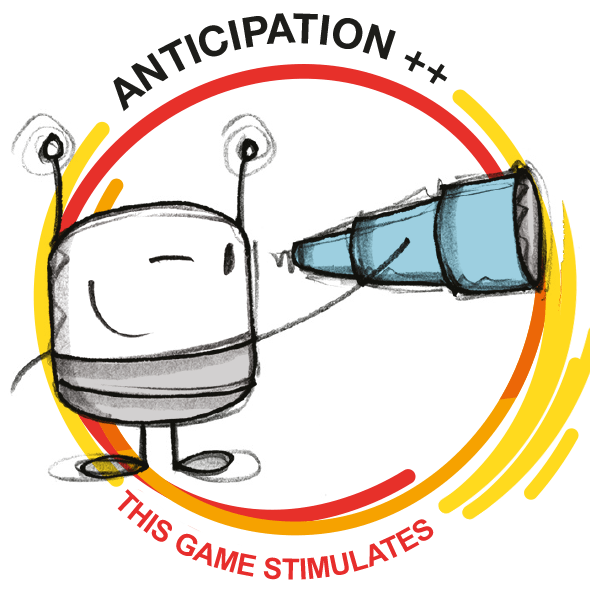 Age: 8+ / Players: 2–6 / Duration: <15 min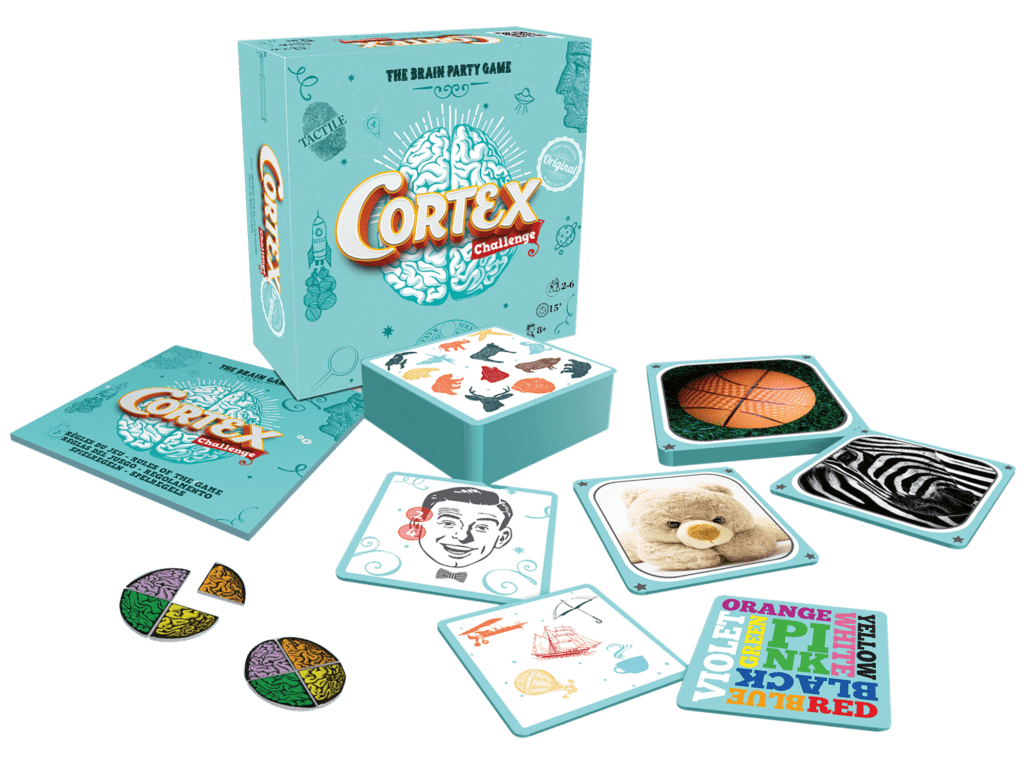 Cortex is an exciting brain-busting card game, full of family fun. Players' brain powers are stretched to the max as they rush to be the first to complete many different tests, like matching symbols, remembering objects on a card, or finding their way out of mazes! With its memory, cognitive, and sensory challenges, Cortex supports impulse control, mental imagery, and memory.
This Game Supports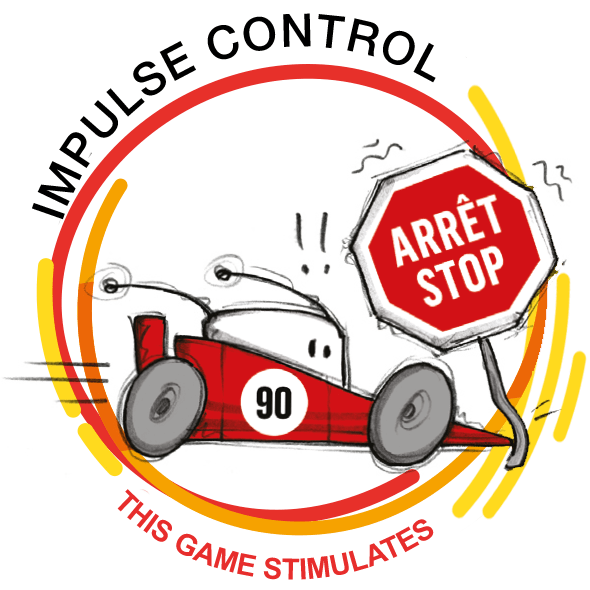 AGE 10+
Age: 10+ / Players: 3–4 / Duration: 60–120 min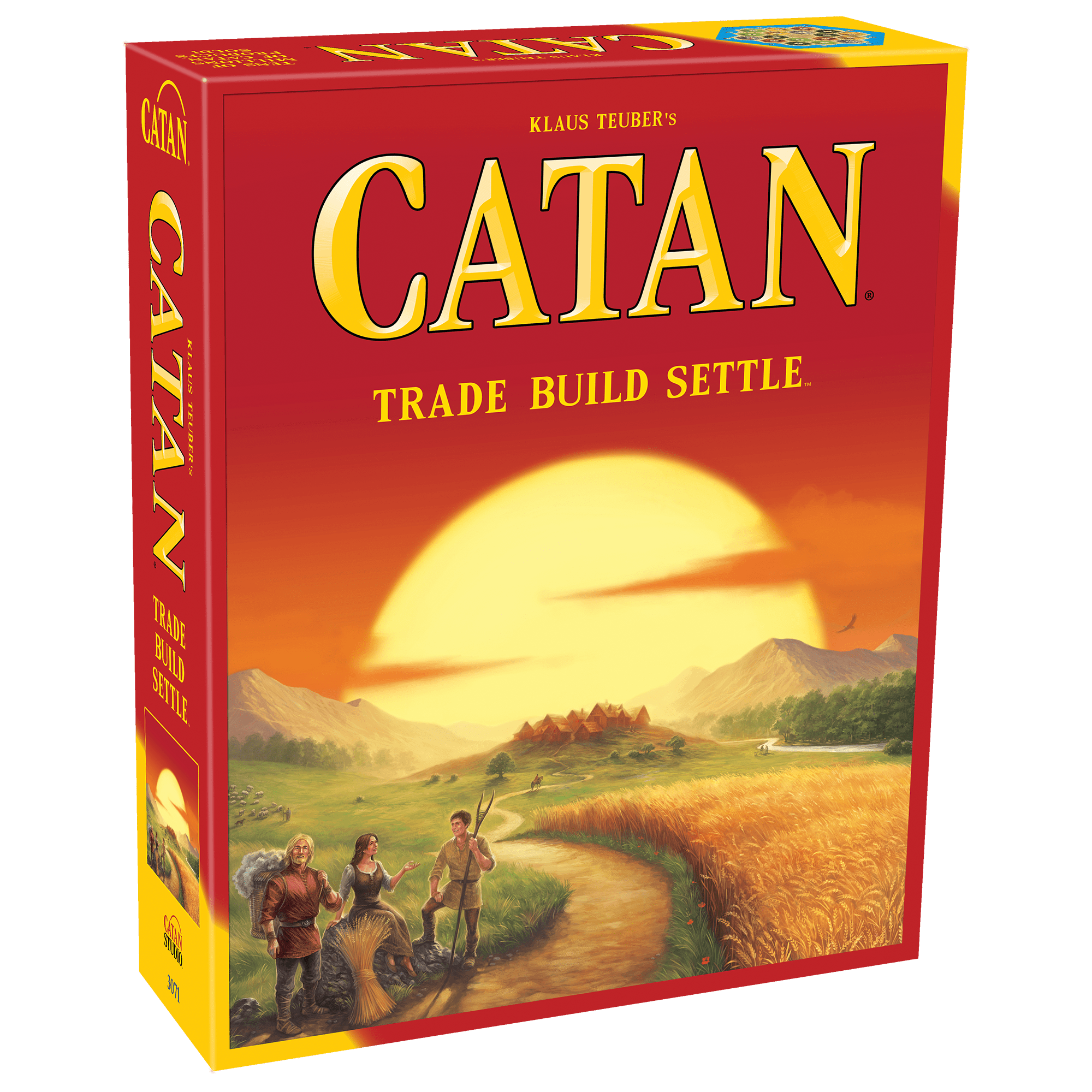 Embark on a quest to settle the Isle of Catan. Guide your settlers to victory by clever trading and cunning development. Use resource combinations to buy handy development cards and build roads, settlements, and cities. Acquire your resources through trades, cards, or lucky dice. But beware! Someone might cut off your road and you never know when the robber might steal some of your precious gains!
This Game Supports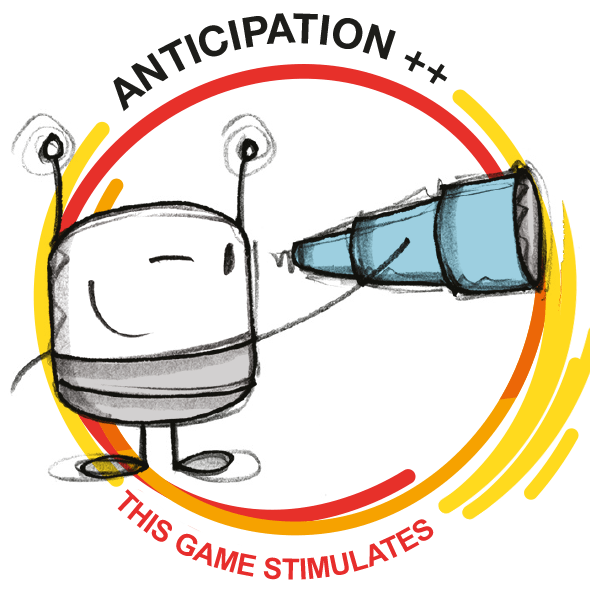 Age: 10+ / Players: 2–4 / Duration: 30–45 min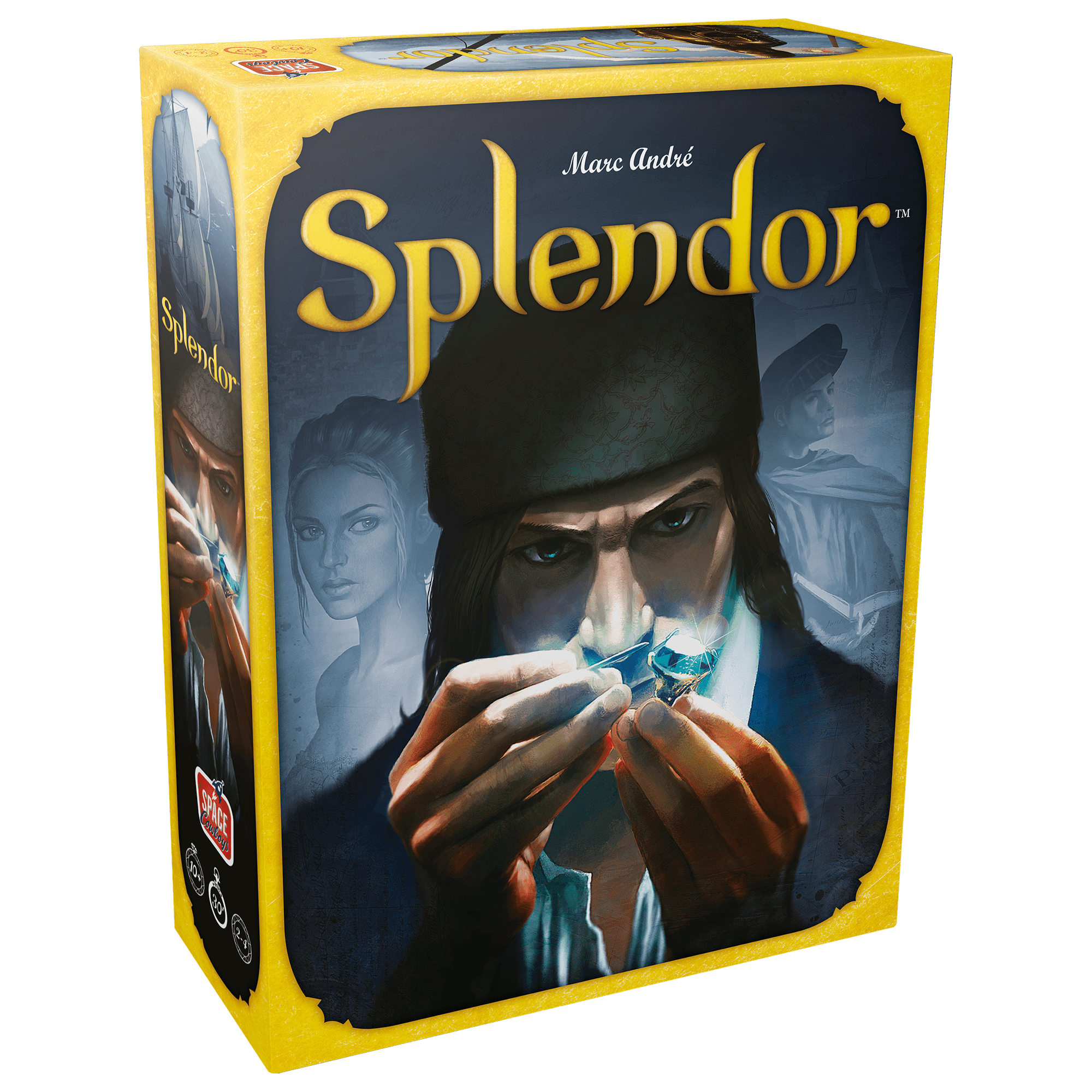 Splendor is a fast, elegant, and intuitive game in which players compete to build Renaissance Europe's most lucrative and prestigious jewelry business.
Collect raw gems to fund the development of mines throughout the world, acquire the means to transport them, artisans to shape them, and a storefront where they can sell them. The player whose business earns the most prestige wins.
This Game Supports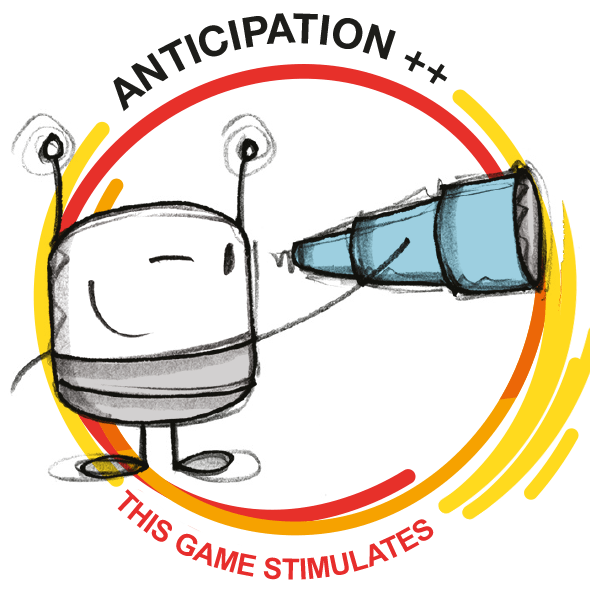 Age: 10+ / Players: 1–6 / Duration: 60 min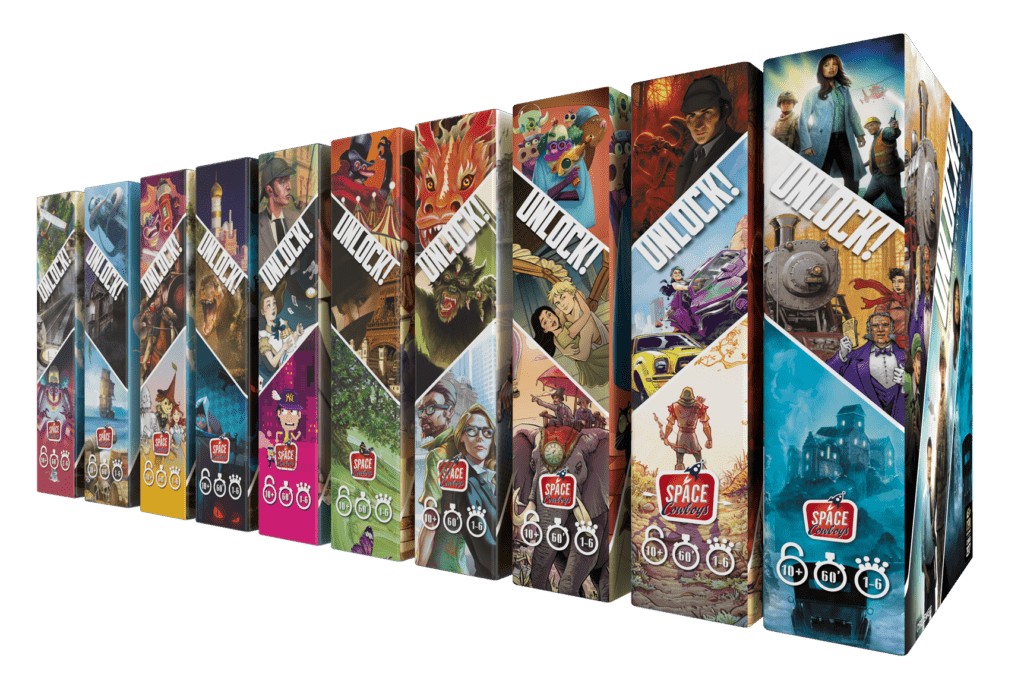 Unlock! is a cooperative card game inspired by escape rooms that uses a simple system which allows you to search scenes, combine objects, and solve riddles.
Play Unlock! and embark on great adventures, while seated at a table using only cards and a companion app that can provide clues, check codes, monitor time remaining, etc. Can you crack the code and unlock the mystery?
With over a dozen versions, and because of its mechanics, Unlock! supports a multitude of skills. Players must pay attention, use visual, working and long-term memory, anticipate outcomes, and more to solve the clues!
This Game Supports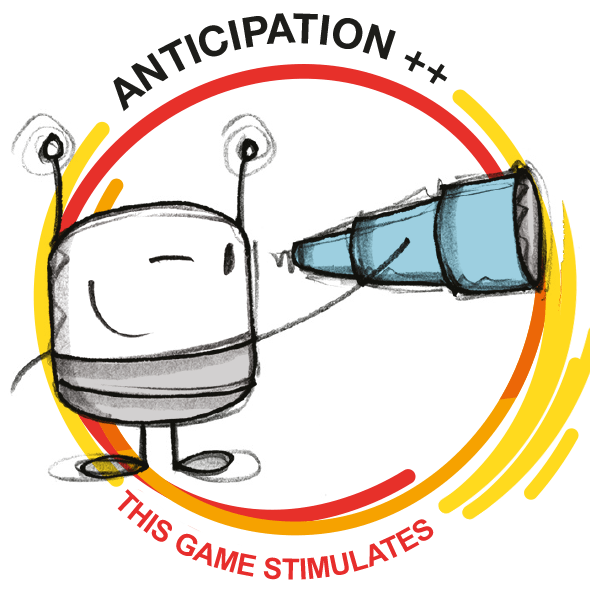 *All categories and symbols are according to the OptiJeu classification, developed by Education Specialist, Anick Pelletier from Optineurones (available in French only).
BONUS — Coming This Fall!
While the following games are not in stores quite yet, we couldn't write an article about educational games without including them!
Access+ Studio—Paving the Way for Accessible Games
Games can be a vital contributor to well-being and greater quality of life for everyone, including people living with cognitive impairments.
Created with the purpose of providing equal and inclusive access to board games, Access+, a first-of-its-kind board game studio, produces adapted games designed to stimulate cognitive functions, spark positive emotions, and foster social ties. In collaboration with healthcare professionals, the games produced by Access+ offer people living with cognitive difficulties the opportunity to discover, or rediscover, the pure joy that comes from playing together with loved ones.
Age: 6+ / Players: 1–4 / Duration: 10 min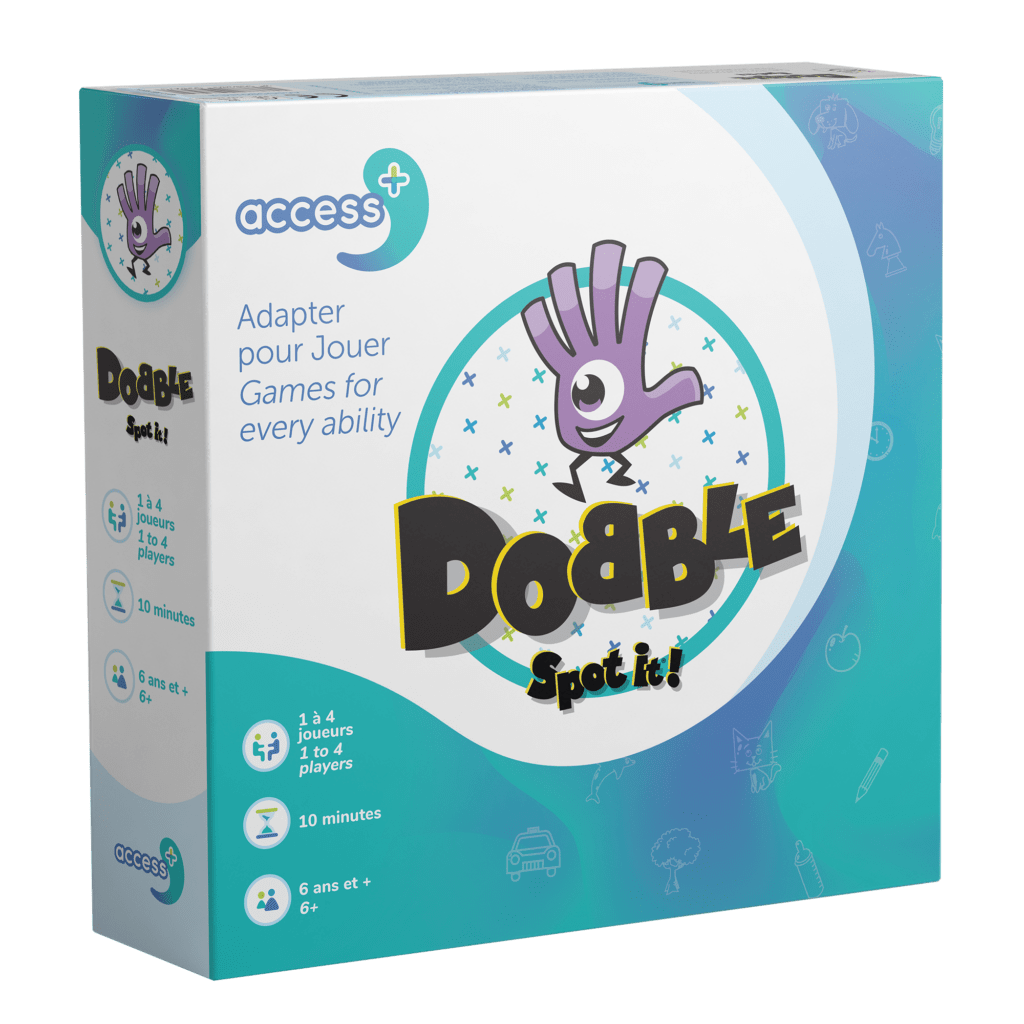 Adapted for players living with cognitive disorders, Dobble (Spot It!) Access+ remains true to the original game: Players must find the symbol in common between their card and the drawn card. However, in this version, the cards and symbols are bigger for easier handling and recognition, and progressive levels of difficulty are offered to make the game as accessible as possible. Dobble Access+ stimulates attention, observation, speed, memory and motor skills, among other functions.
Age: 8+ / Players: 1–4 / Duration: 10 min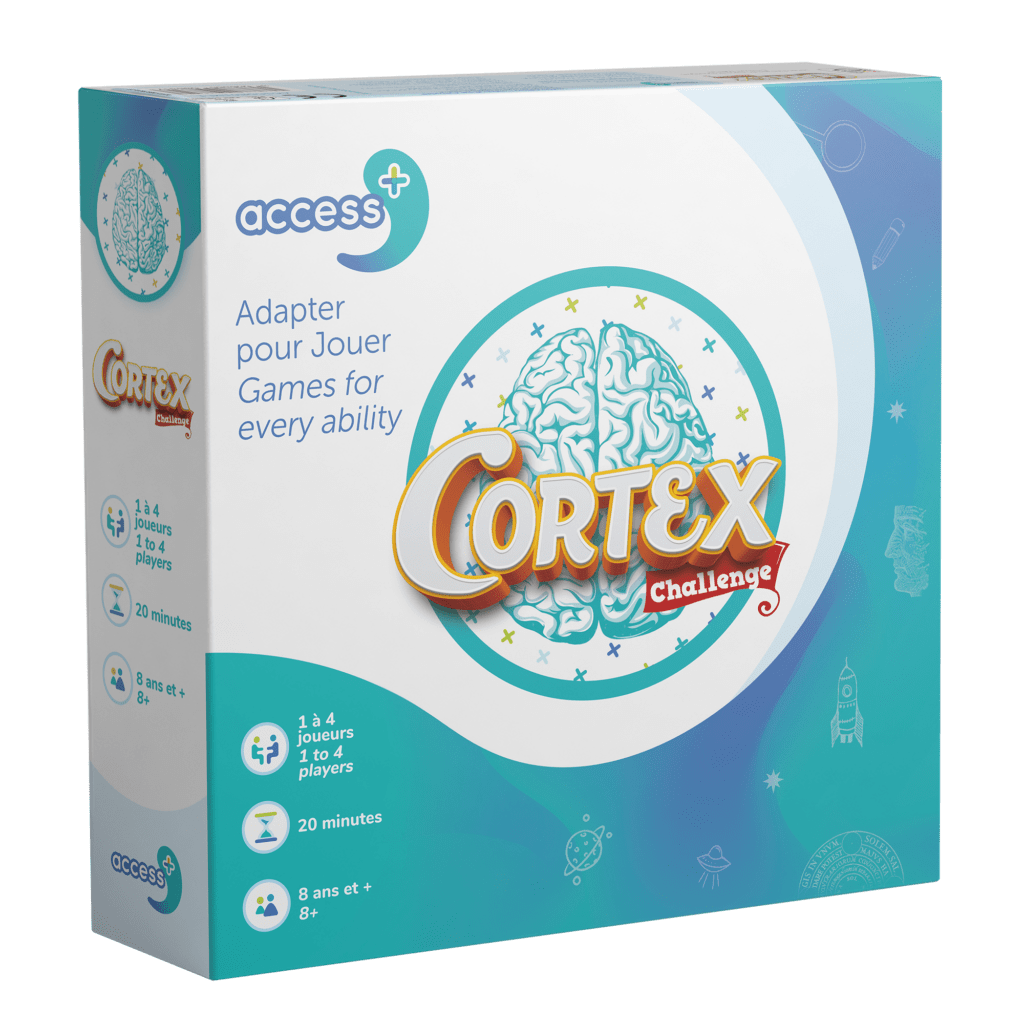 Cortex Access+ has been adapted for players living with cognitive disorders. The instructions are the same as the original, Cortex Challenge: Win the challenges to win the game. In this version, the cards are bigger for easier handling, and the challenges were carefully selected to make them accessible to as many people as possible. In addition, an answer booklet has been added for ease of use by caregivers, and the rules offer two levels of difficulty. Cortex Access+ stimulates attention, memory, thinking and calculation skills, among other functions.
Age: 8+ / Players: 1–4 / Duration: 15 min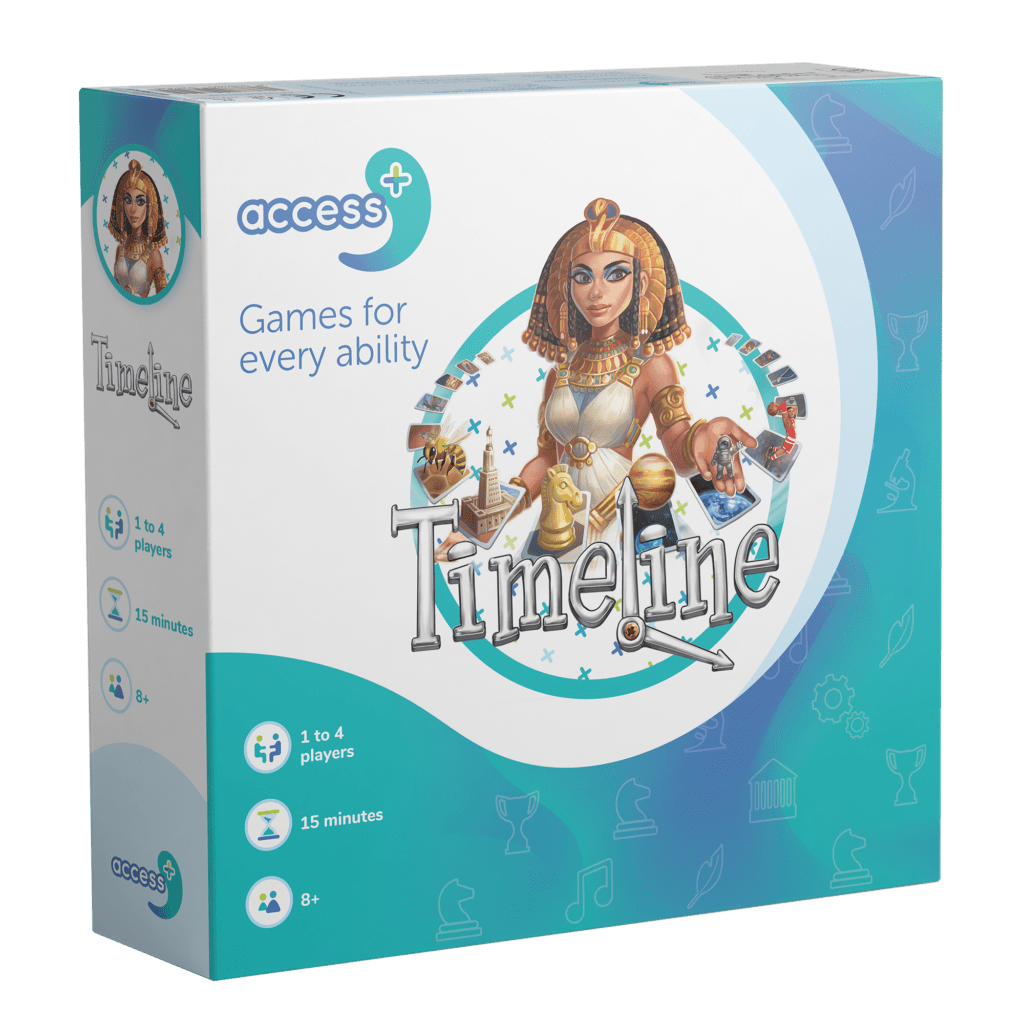 Timeline Access+ is an adapted version of the original version of game, in which players create a timeline by placing cards in the correct order of the events they depict. In this version, the cards are bigger for easier handling. In addition, the events have been carefully selected to make them more accessible, and a pack of Personal Experiences cards has been included, so that players can look back on events in their own life.Timeline Access+ stimulates memory, thinking, attention and planning, among other functions.
Each Access+ game includes analyses by scientific experts, to inform practitioners, caregivers and patients of the benefits of the game and the cognitive functions it stimulates. Look for Access+ at your local retail store this fall!
BrainBox
Age: 4–8+ / Players: 1+ / Duration: <15 min
BrainBox is a line of fun memory and observation card games that test your eye for detail. With nearly a dozen versions, including Dinosaurs, Math, Animals and more, BrainBox games feature pictures-and-facts cards that players spend 10 seconds studying. They then have 10 minutes to see how many questions they can answer!
Great for individuals and groups alike, BrainBox is a colorful and fun first game that will improve observation and memory skills and is perfect to use at home and in the classroom.
Find Access+ and BrainBox games in stores later this fall!
Find these and other great educational games at your local game store. And, check out our Facebook and Instagram pages and our blog for more info!