Spring Break Family Fun and Games Anywhere and at Every Age!
What are you doing for Spring Break? On the road? At home? At the beach? However you'll spend it, take a little time for fun and games!
CATAN
Family
Fun Facts
Games
Kids
Rory's Story Cubes
Seasonal Favorites
Skull
Splendor
Spot it! / Dobble
Teens
Ticket to Ride
Unlock! – Escape Adventures
Who's playing?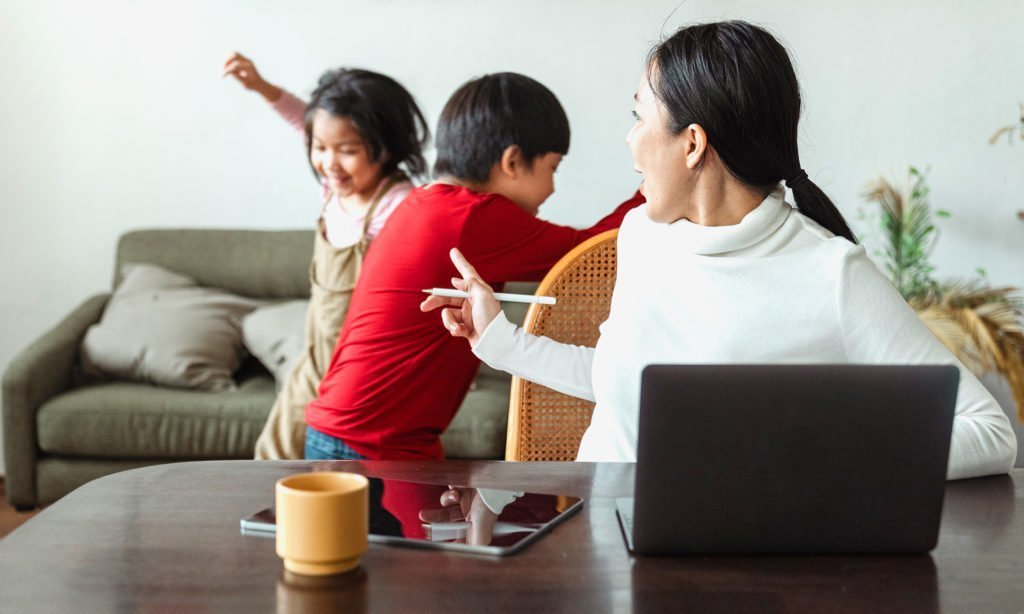 It's almost time for Spring Break! How are you going to spend it? Traveling somewhere? Staying home? Either way, if you have kids, you probably have a plan. If you have kids and are like me, you probably don't. ?
Whether you'll spend this seasonal respite from the school year at home or on the road, with young kids or "old" kids, here are some fun family activities for a memorable and Spring Break. And why yes! We DO have board game suggestions! Thank you for asking ?
WITH YOUNG KIDS
Will you have little ones under foot this Spring Break? Kids this age are so much fun because they live in a world of imagination and magic! Here are three ways to explore that world together!
Movie night (or afternoon) at home with themed snacks and costumes.
Take it outside! Depending on where you live, you might be spending Spring Break in the snow, so why not build a majestic snow fort. Tip: a few old containers, some water and a little food colouring make beautiful icy building blocks. ?
Play board games! Here's what we suggest:
Age: 3+/Players: 2+/Duration: <15 minutes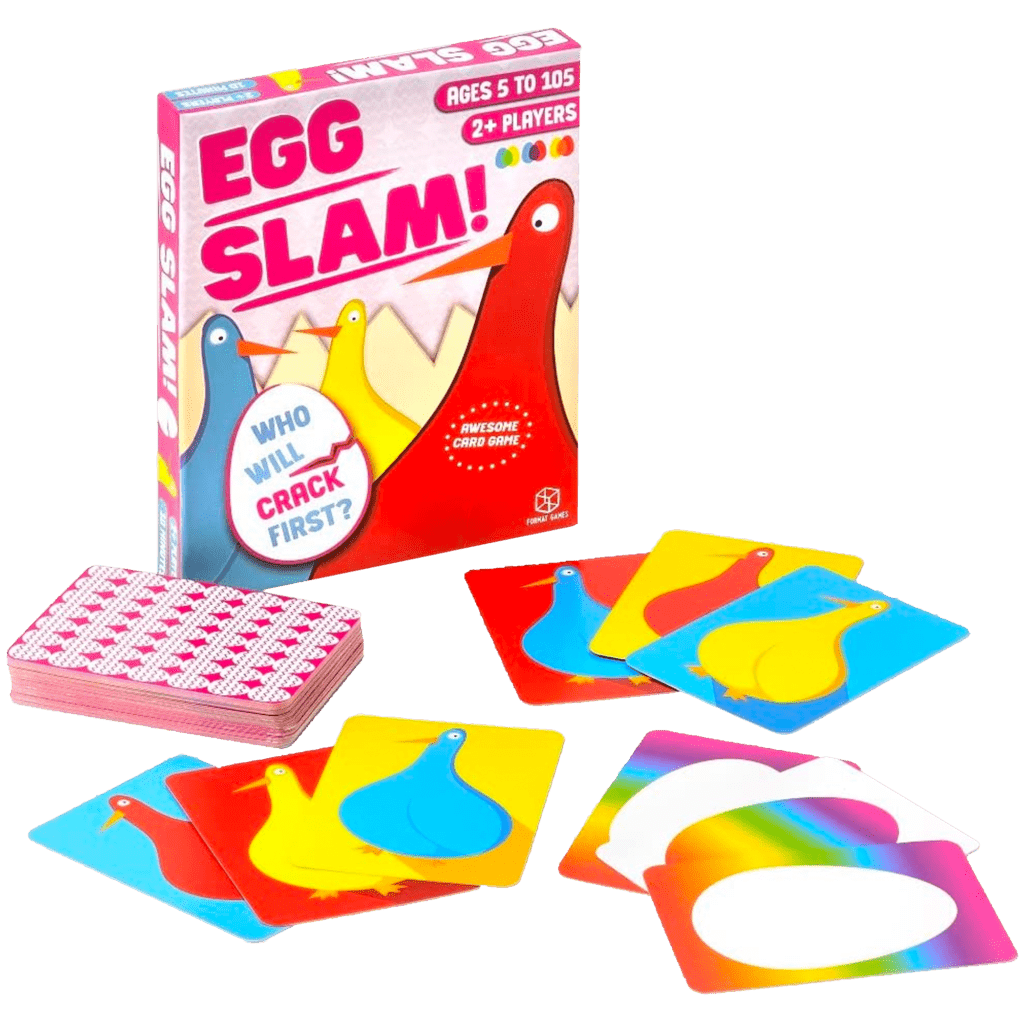 The perfect size to take on the road or play at home, Egg Slam is a fun, silly, fast paced colour-mixing family game where players race to call out the colours of eggs laid by Rainbow Birds. A fast-action game of colour mixing and matching, Egg Slam is simple to learn, easily replayable, and great for teaching children about the rainbow and how colors are mixed.
Age: 3+/Players: 2–8/Duration: <15 minutes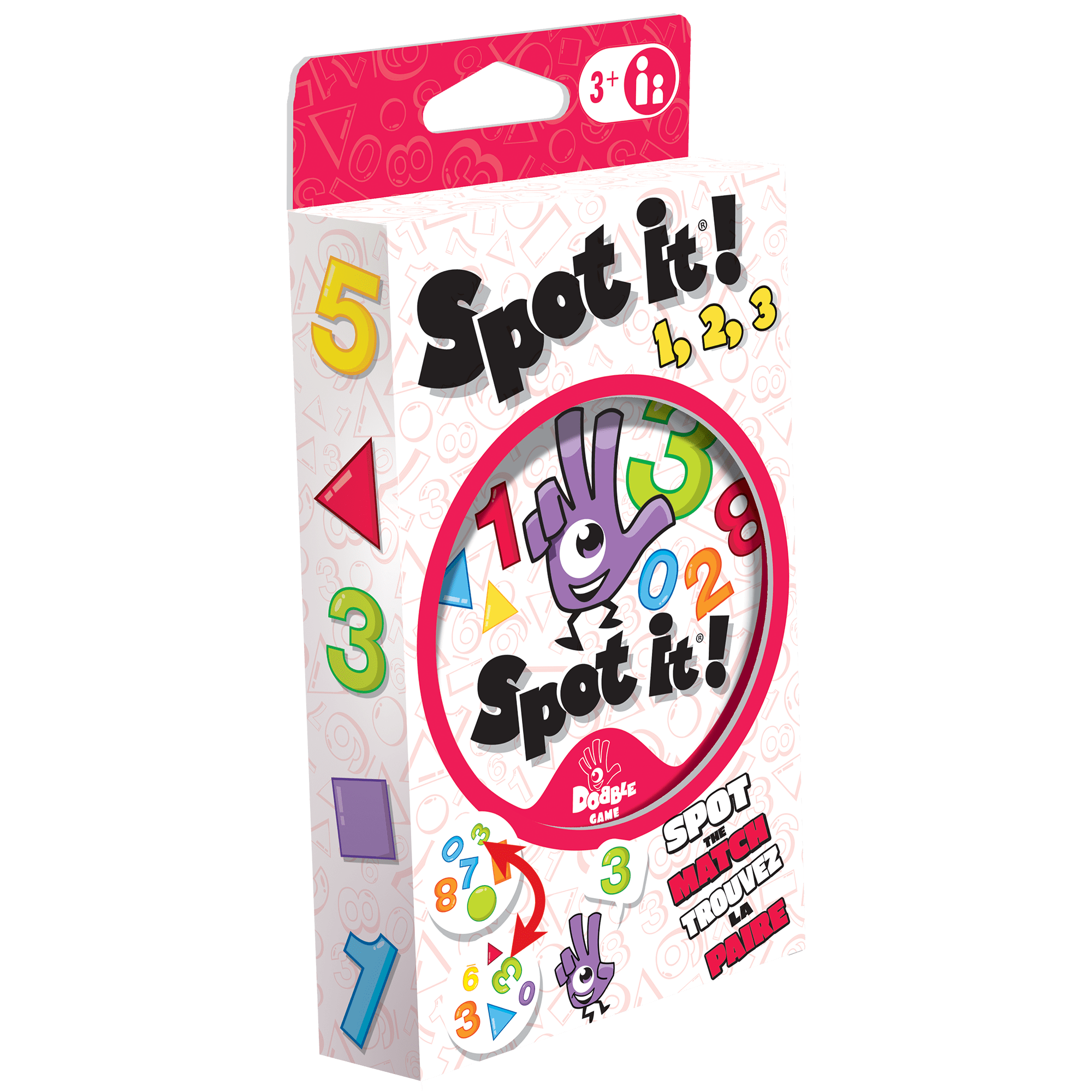 Test your observational skills and hone your reflexes with Spot it/Dobble!—123, a game of lightning-fast choices. With dozens of awards and so many possible versions like Spot it! / Dobble— Classic, Spot it! / Dobble— Animals JR, Spot it! / Dobble— Frozen 2, and more, Spot it! / Dobble is sure to please the whole family, especially those kids who'll be home during the break.
Age: 6+/Players: 1–12/Duration: <15 minutes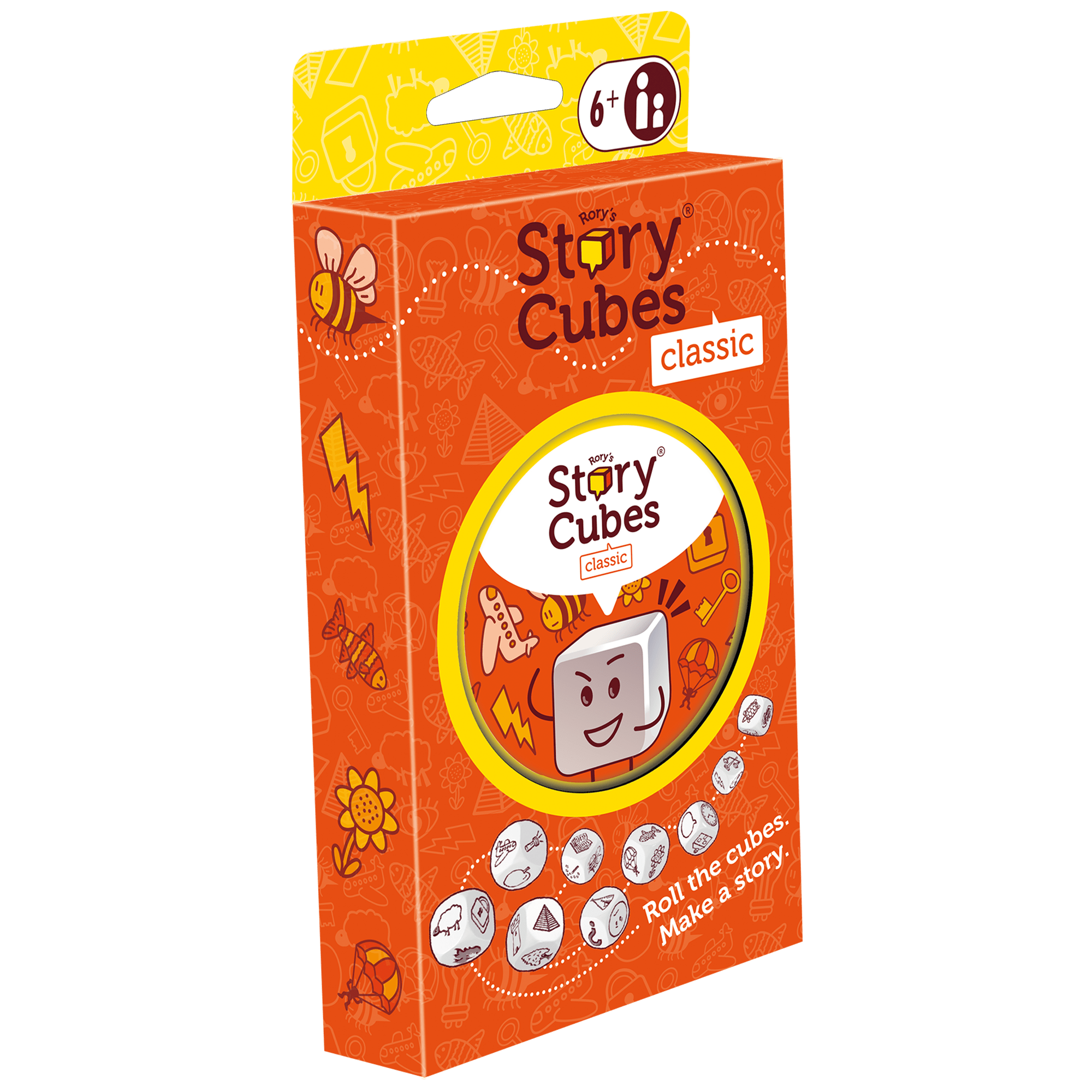 What better way to dig into imagination than storytelling? And storytelling is what Rory's Story Cubes is all about. In this game, pocket-sized cubes generate new story ideas with each roll of the dice. Just connect the upward-facing images into one story. And this title comes in so many fun versions, including Rory's Story Cubes— Heroes, Rory's Story Cubes— Voyages, Rory's Story Cubes— Harry Potter, and more!
WITH OLDER KIDS
Once kids are older, they're a little more independent, but probably still want you around ? and, they're probably starting to develop their own interests and hobbies. Depending on what they're into, here are some fun ideas to do together:
Arts & crafts projects. Why not take this week off homework and extracurricular activities to sit down and get messy, with paint, markers, paper, glue and glitter (OK, maybe not glitter)….
Check out your local museum, library, or wildlife reserve. If you're traveling, even better!
Visit family/friends—I'm sure Grandma and Grandpa would love to hang out! Or, reach out to some friends and have a play date! The more, the merrier! Speaking of play … here are some suggestions for perfect games for older kids:
Age: 6+/Players: 2–6/Duration: 15–30 minutes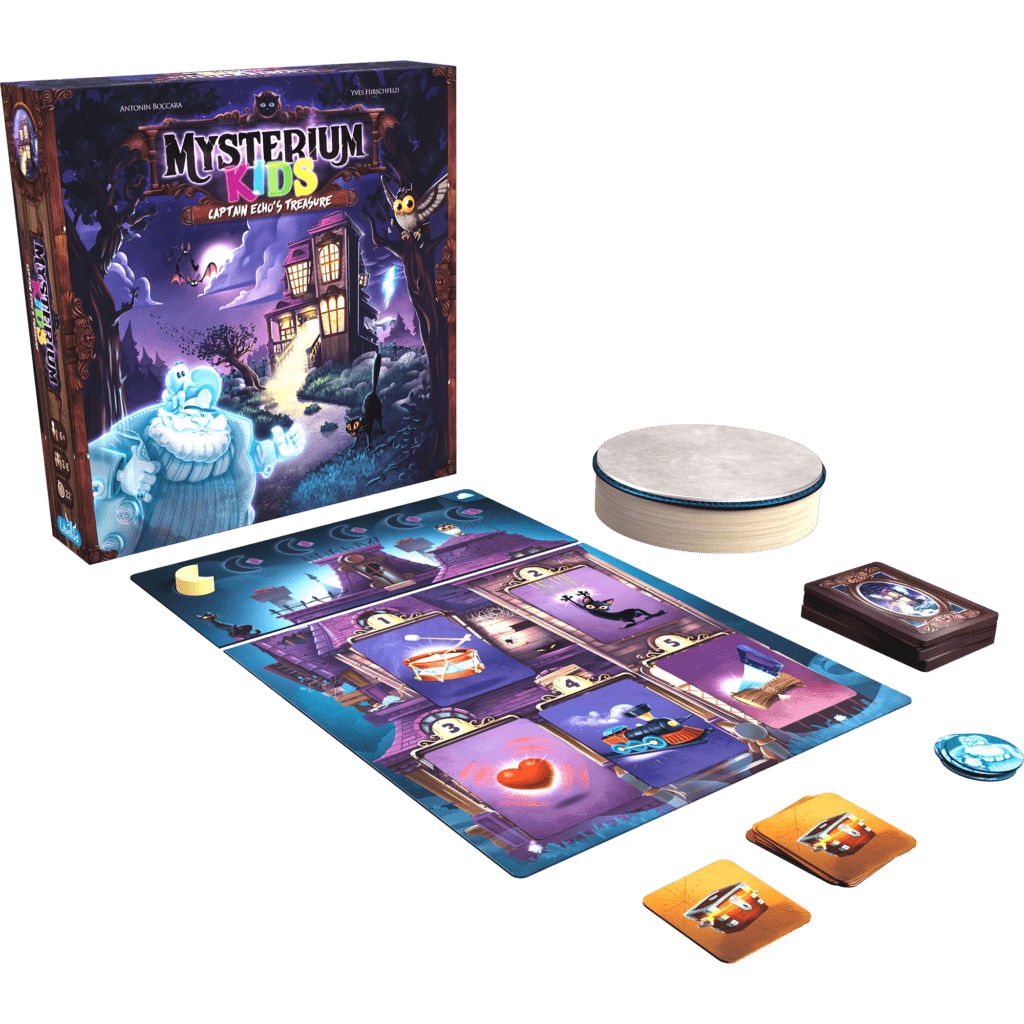 Legend has it, there's a hidden treasure somewhere inside an old mansion, but to find it, you'll need the help of resident ghost, Captain Echo. In this cooperative game, you'll take turns playing Captain Echo, who communicates only through an enchanted tambourine. The goal is to help other players guess the right card among five choices. Will you guess the right sound?
Age: 6+/Players: 1–4/Duration: 15–30 minutes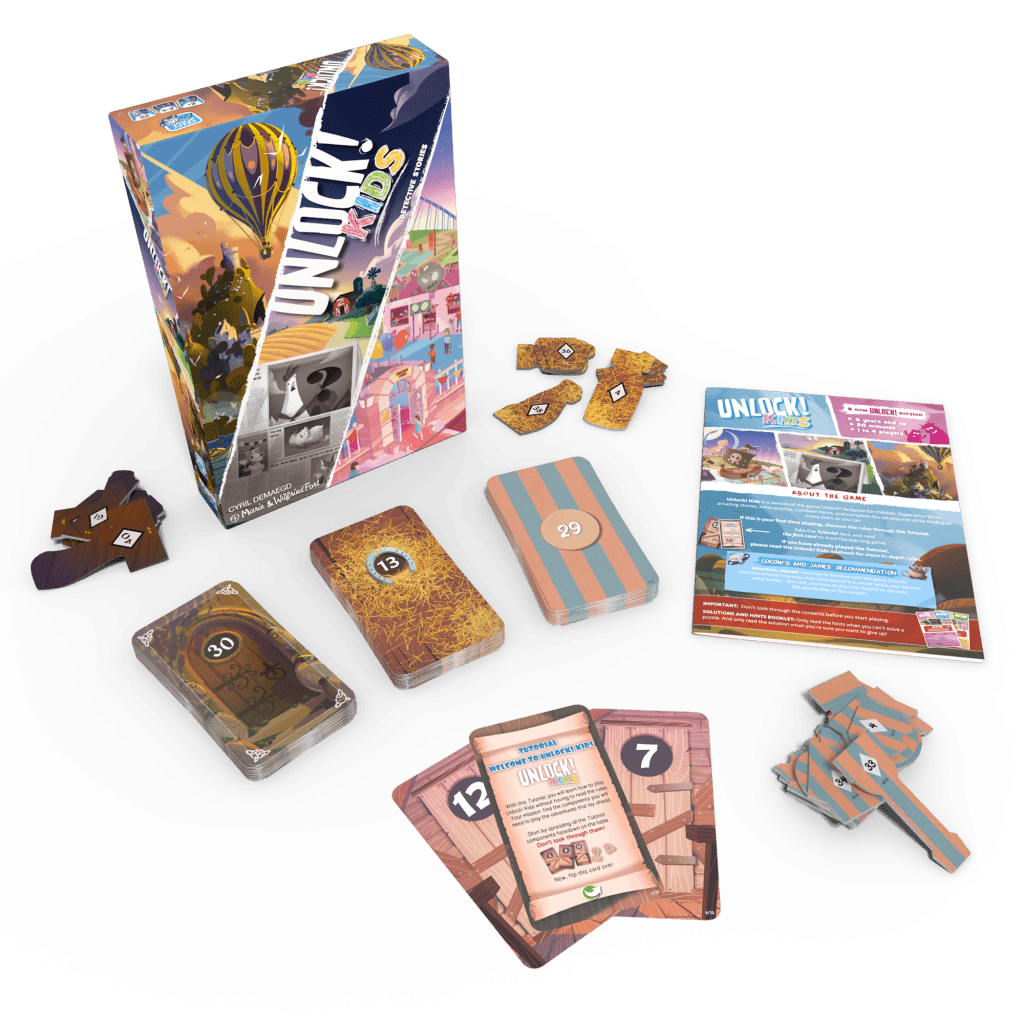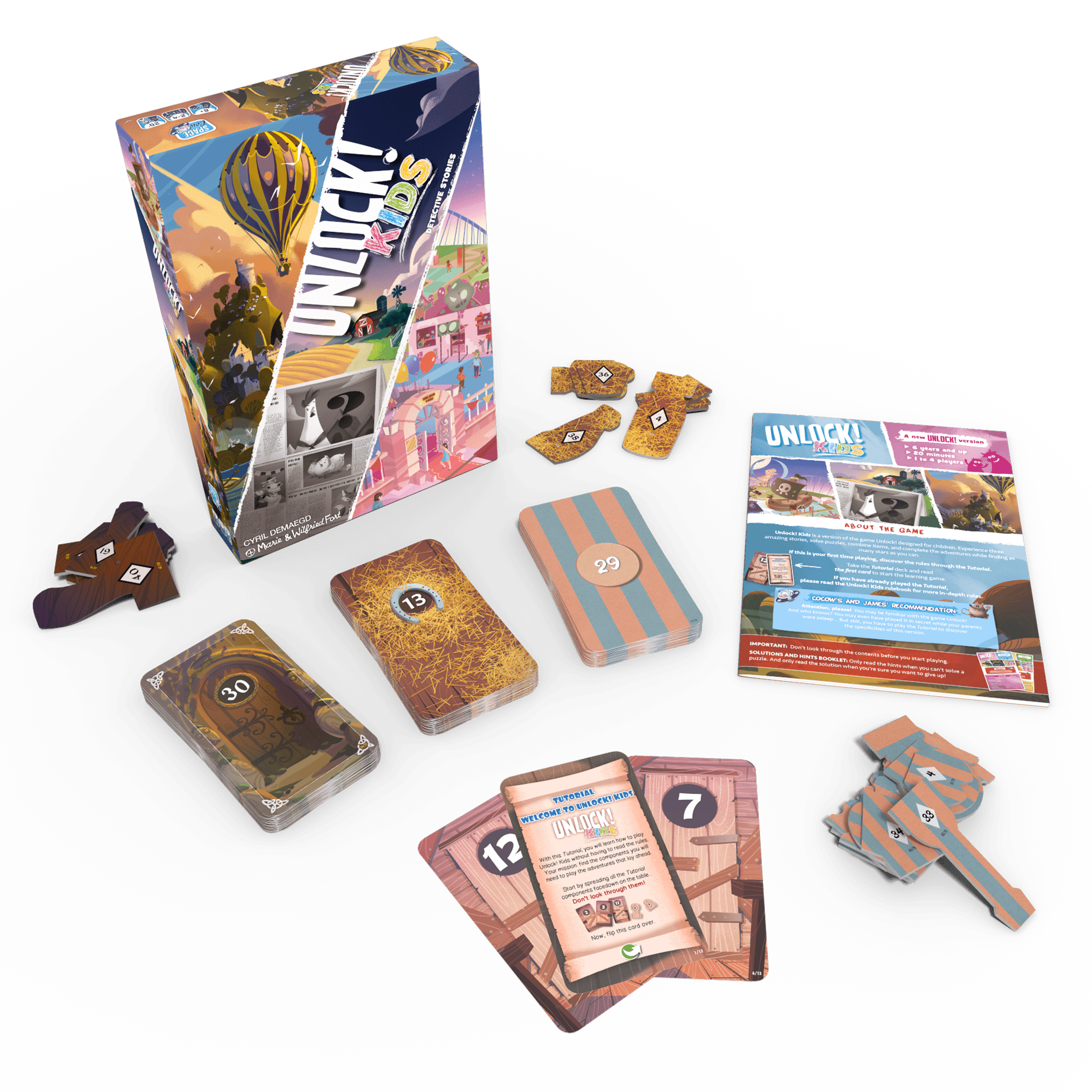 Are your kids inquisitive? Looking to figure out how things work, peeking around every corner, and absorbing all the details of their world? Then Unlock! Kids will give them a thrill! This made-for kids version of the Unlock!, is based on the same principle as escape rooms, and has players decoding encrypted messages, finding clues, and combining items to solve the puzzle.
Age: 6+/Players: 2–4/Duration: 30–45 minutes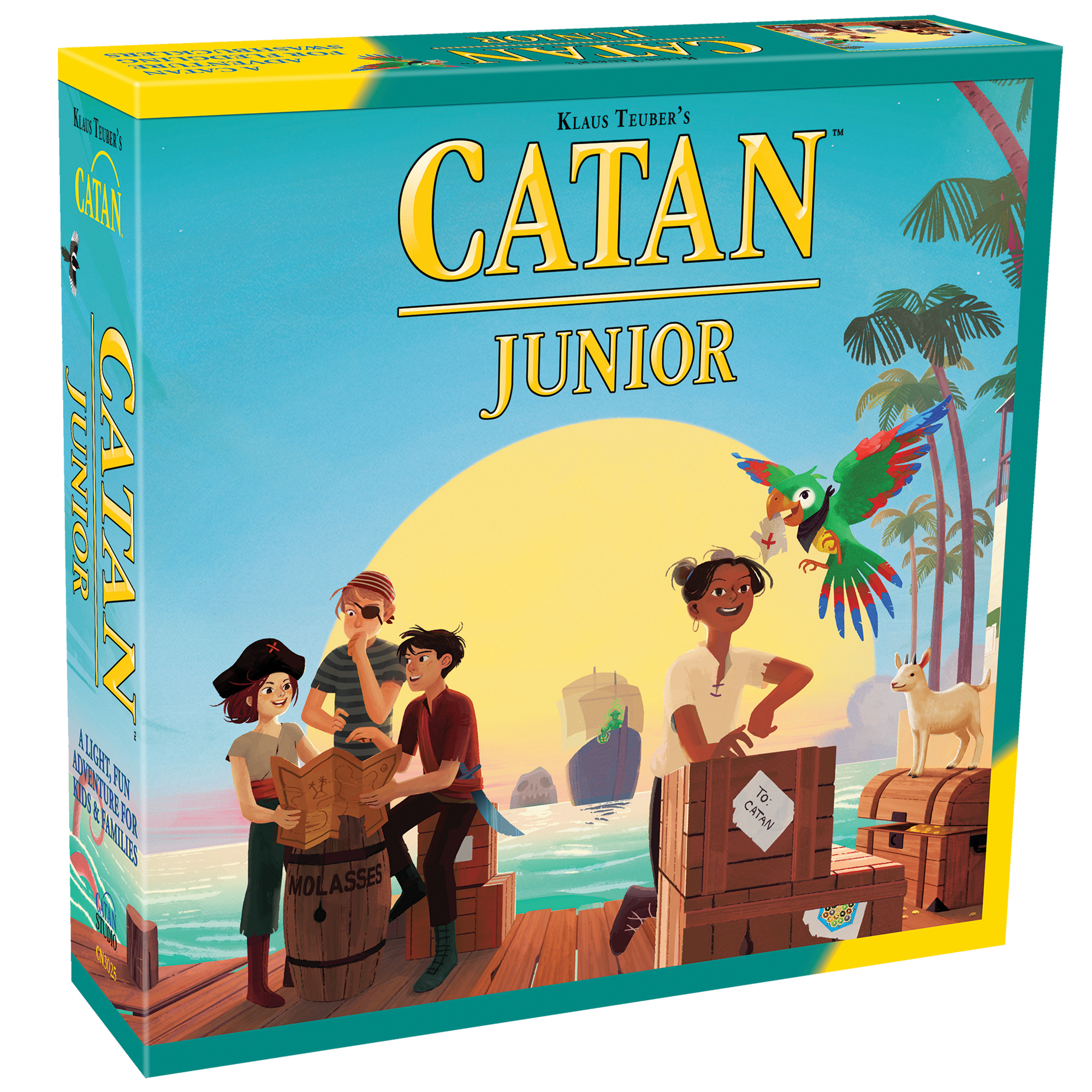 CATAN Junior takes families to a place quite different from Catan as we know it. In this kid-friendly version of the classic game, players slip into the role of pirates who build lairs all over the islands and set sail to explore new places. A perfect introduction to the CATAN series of games, with simplified building rules, and even a "Ghost Captain"!
TEENS
While you might not have to entertain this audience too much, you may ask yourself how on earth to get them off their devices, even for a couple of hours. Why not drop them off at the mall with friends for a couple of hours, or have them hang out in your basement with popcorn and a good movie? Or let them invite a few friends over for a relaxed game day? While we can't promise there won't be any eye rolls or big sighs, we can bet that (despite their best efforts ?) your teens might just have a little fun.
Age: 10+/Players: 3–6/Duration: 15–30 minutes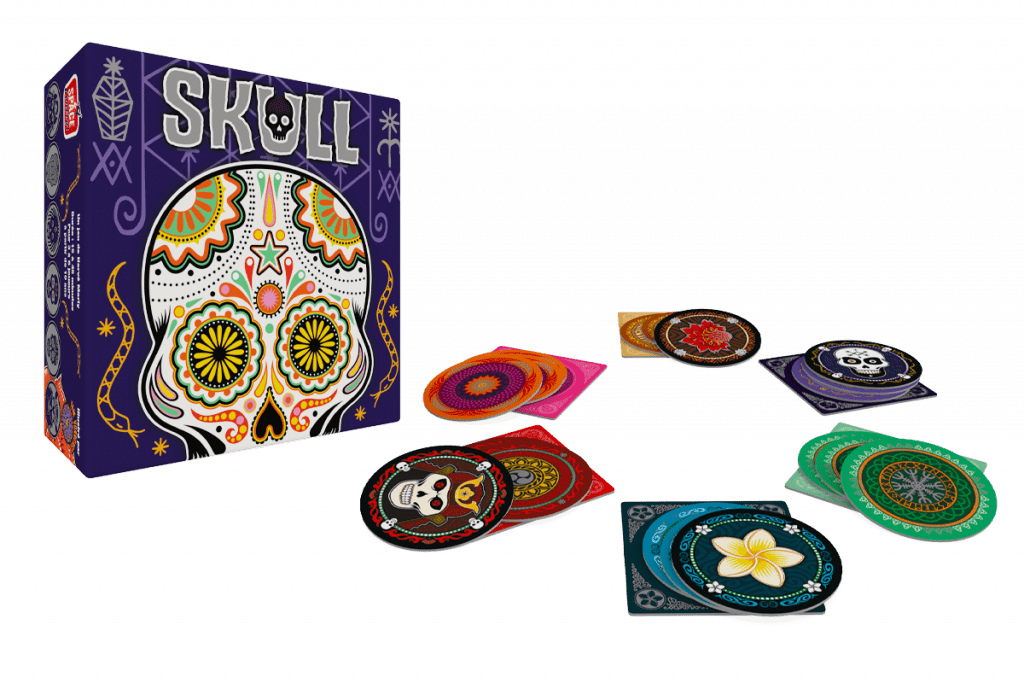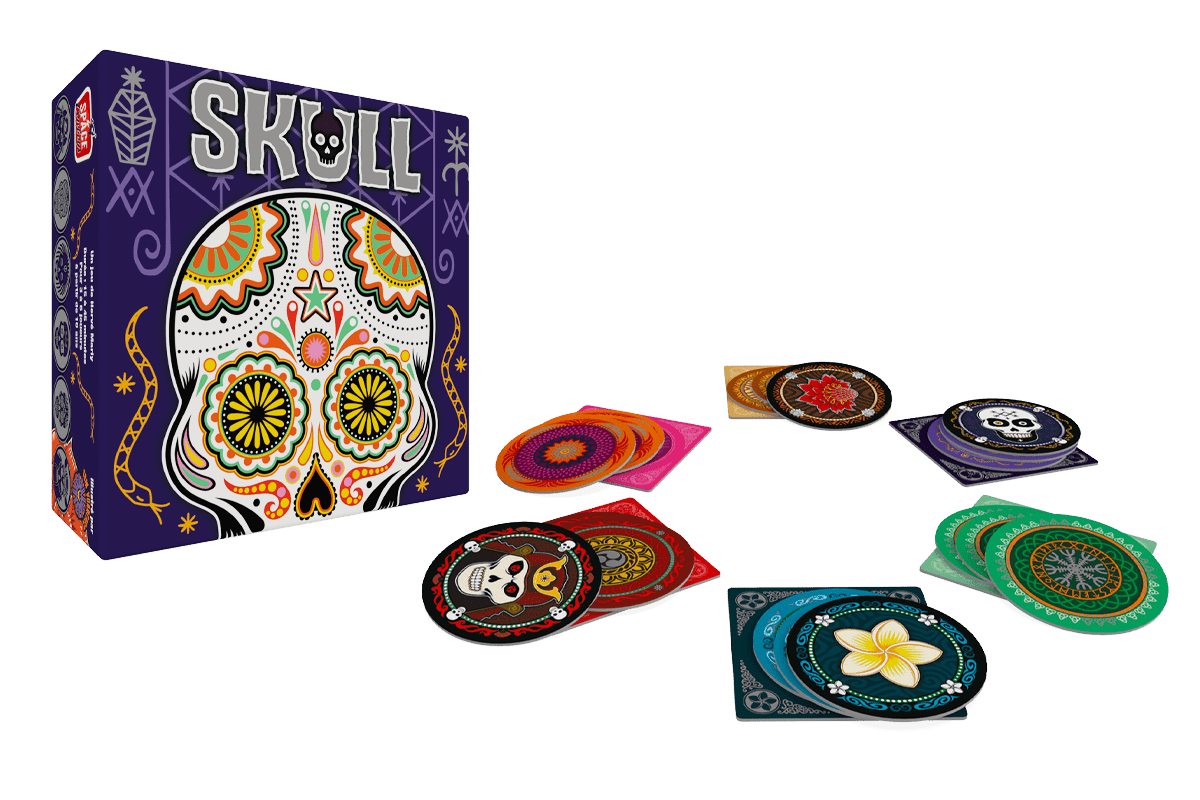 Skull is a fast paced and tense bluffing game that subtly mixes risk-taking and tactical decisions. Reveal as many flower cards as possible, while trying to "pass" your Skull card without getting caught by opponents. A feat that's a lot easier said than done! This game is simple to learn, but dangerously hard to win!
Age: 8+/Players: 2–4/Duration: <15 minutes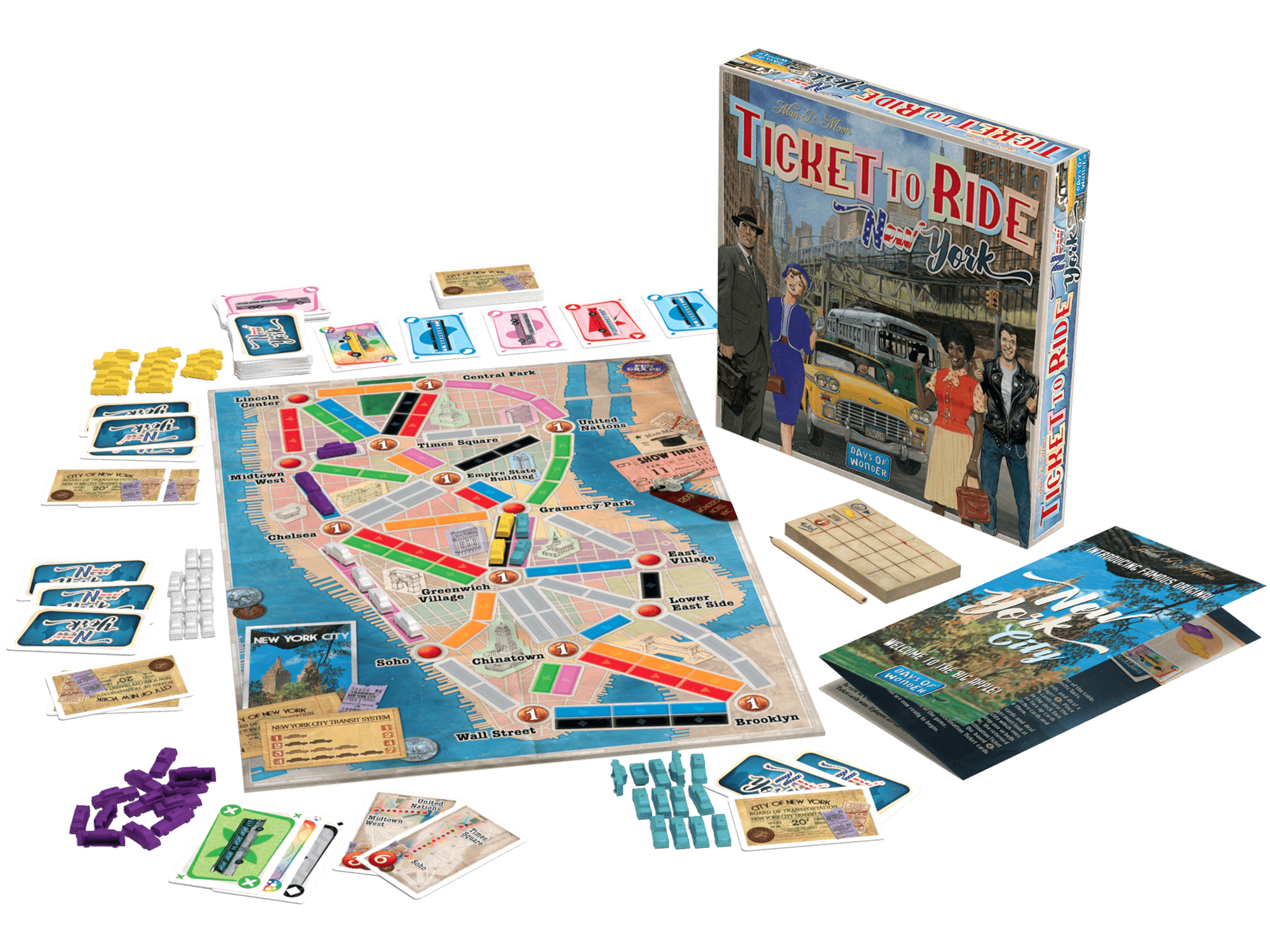 What teen wouldn't love a jet-setting trip to New York? In this fast-paced version of Ticket to Ride, players race one another through the busy streets of New York City to visit the most prestigious tourist attractions. They'll learn the game in 3 minutes, and want to play for hours!
Age: 8+/Players: 4–8/Duration: 15–30 minutes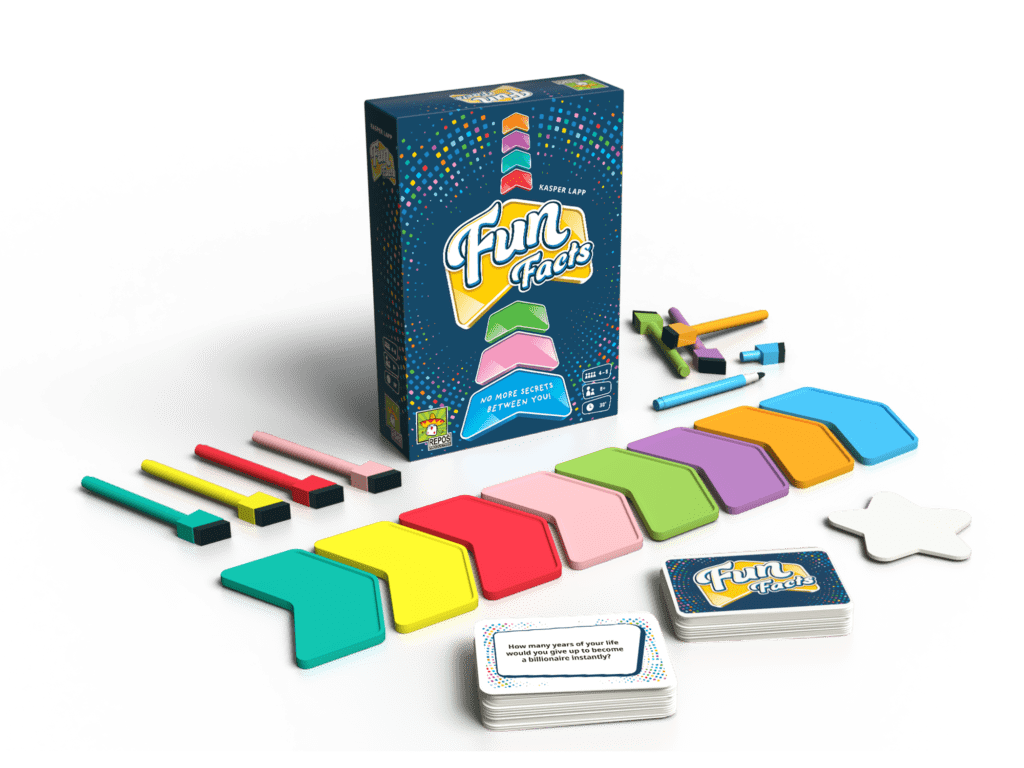 Challenge your teens to get to know you a little better, with Fun Facts. Read a question: "How many books do you own?" secretly write down the answer on your board, then, cooperatively, sort the answers in ascending order. Fortunately (or unfortunately, depending on if you're the parent or the teen), all questions in Fun Facts are safe for a family setting. You won't find any NSFW content here! ?
ONCE THEY'RE IN BED
After long Spring Break days with the kiddos, it's OK to need a little grownup downtime. Whether you've spent the day with popcorn and a movie marathon, running around outside, or running errands, once the kids are in bed, it's time to relax. Check out your favourite shows with your snacks, a glass of wine (or sparkling water) and your comfiest jammies, invite a friend over for coffee, or enjoy a board game or two with your partner.
Age: 8+/Players: 2–4/Duration: 30–45 minutes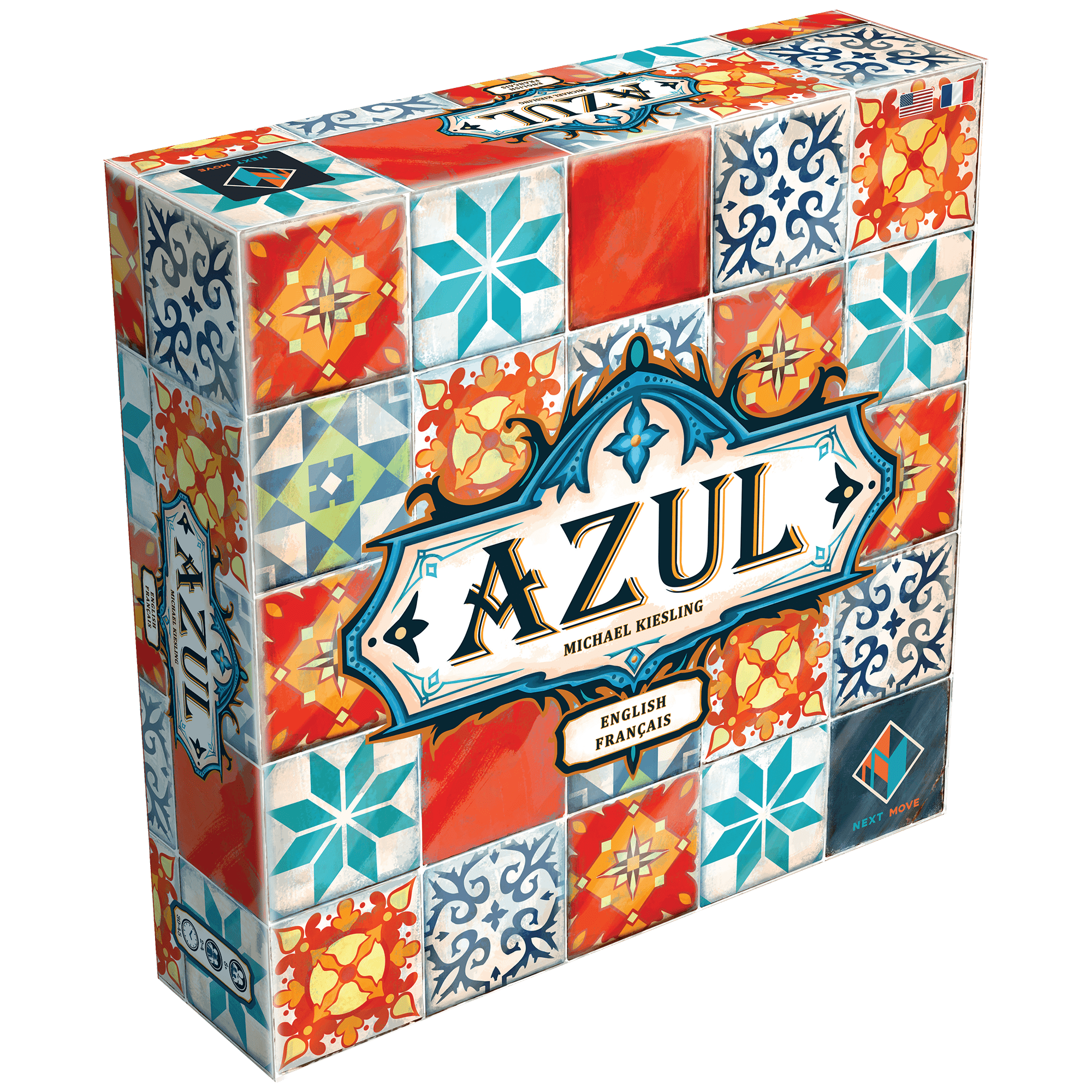 Azul was inspired by painted ceramic tiles called azulejos, found in Spanish and Portuguese buildings. Perfect for a quiet evening, this elegant game of strategy challenges players to decorate the Royal Palace of Evora with the exquisite ornamental tiles. Players score points based on how they've placed their tiles and the player with the most points at the end of the game wins.
Age: 10+/Players: 1–6/Duration: 60 minutes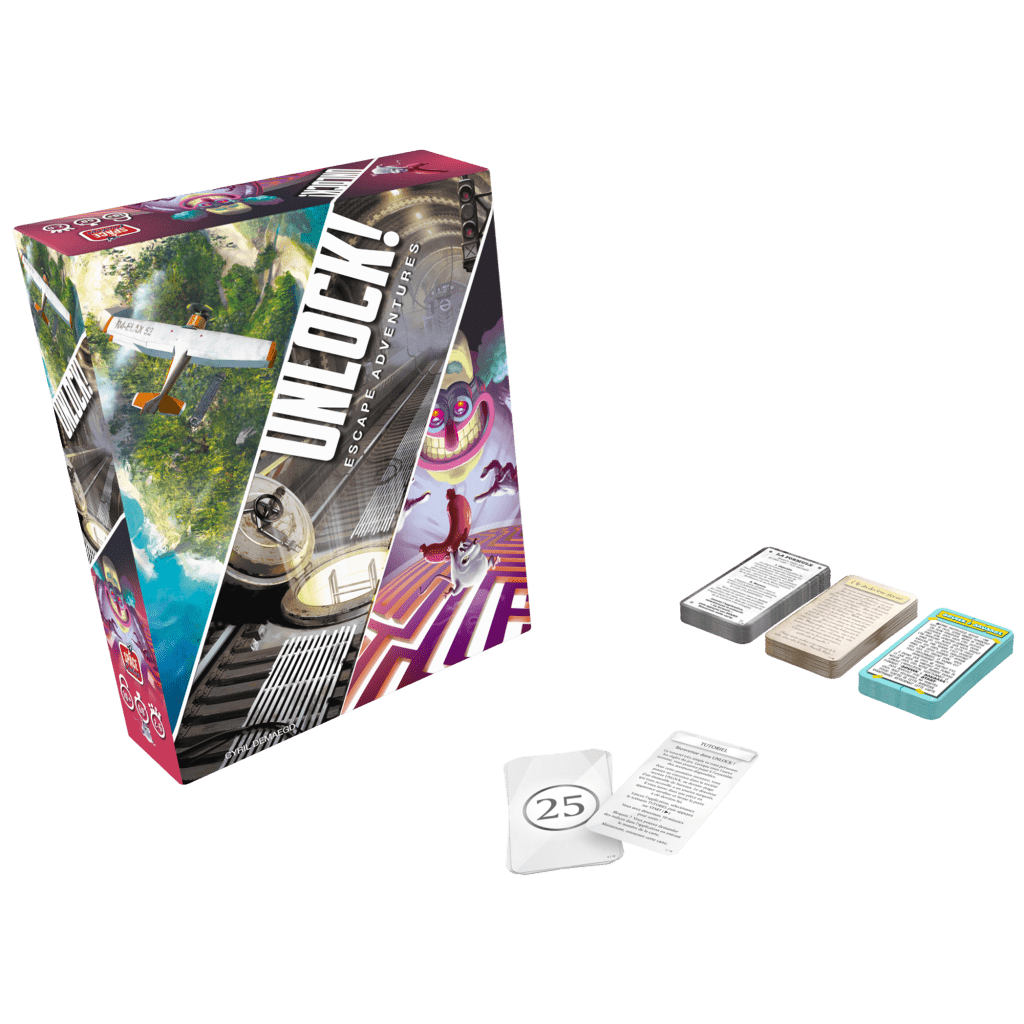 Feel like a little adventure but the kids are asleep upstairs? Did you know that you can enjoy an escape room experience from the comfort of home? Unlock! features a series of cooperative games, each of which, via an app and a single deck of cards, engages the critical thinking parts of your brain. Recreate the excitement and adventure of an escape room by exploring scenes, combining objects, solving riddles, and cracking codes, all around your favourite table. Since the launch of the Unlock! line, more than a dozen versions have been released!
Age: 10+/Players: 2–4/Duration: 30–45 minutes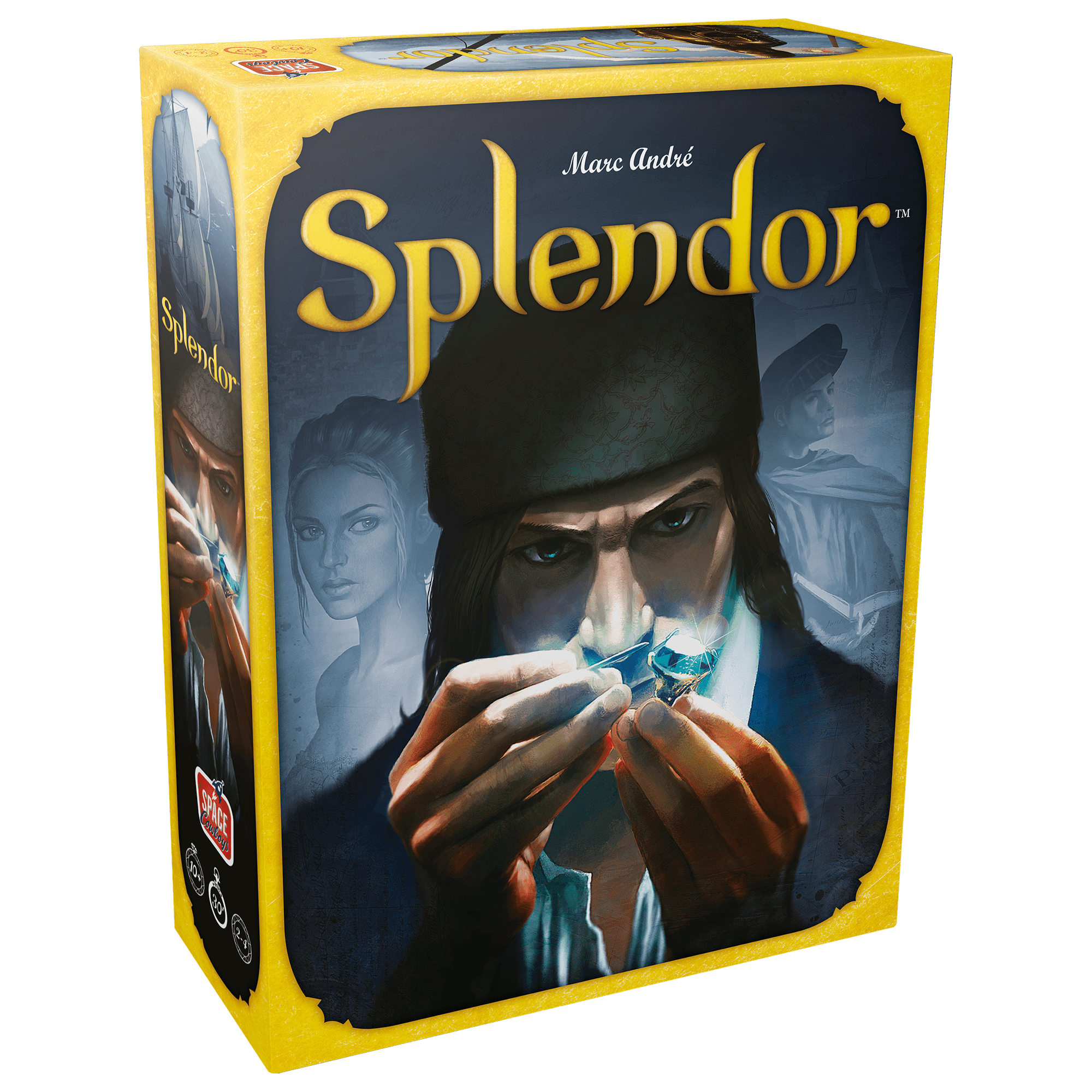 Splendor is a fast, elegant, and intuitive game in which players compete to build Renaissance Europe's most lucrative and prestigious jewelry business. Collect jewels and vie for control of gem mines, trade routes and storefronts to attract the attention of Nobles. Accumulate victory points as you race towards prestige and glory. Splendor also comes in a two-player version, as well as a version for fans of the Marvel Cinematic Universe!
Whether you'll spend the week at the beach, at home in the snow, or on the couch in your comfiest loungewear, there are so many things to do (or not do) this Spring Break.
Looking to add a few games to your week? Click here to find these and other great selections at a store near you!