Jump into November with a Heap of New Games!
Tons of new games are headed your way this November!
2 players
Access+
Azul
CATAN
Education
Family
Friends
Games
Seniors
Solo
Splendor
Spot it! / Dobble
Teens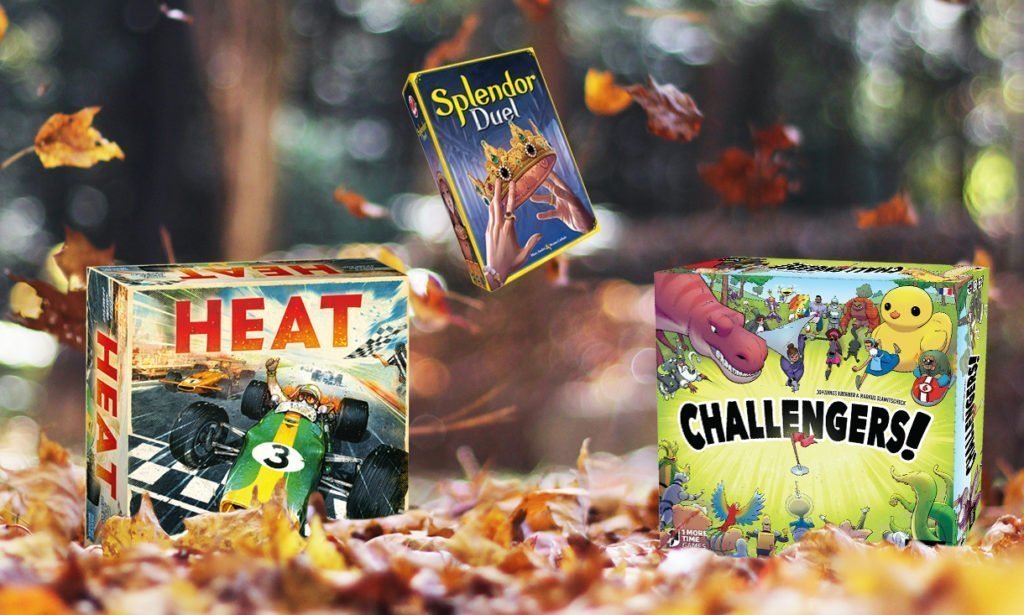 It's November! Time to pile up the leaves and get ready for winter! OR you could snuggle up under the pile of new games that has just hit stores! Dueling games, racing games, games of … chocolate? ? So many options to choose from!
Age: 10+ / Players: 2 / Duration: 30–45 minutes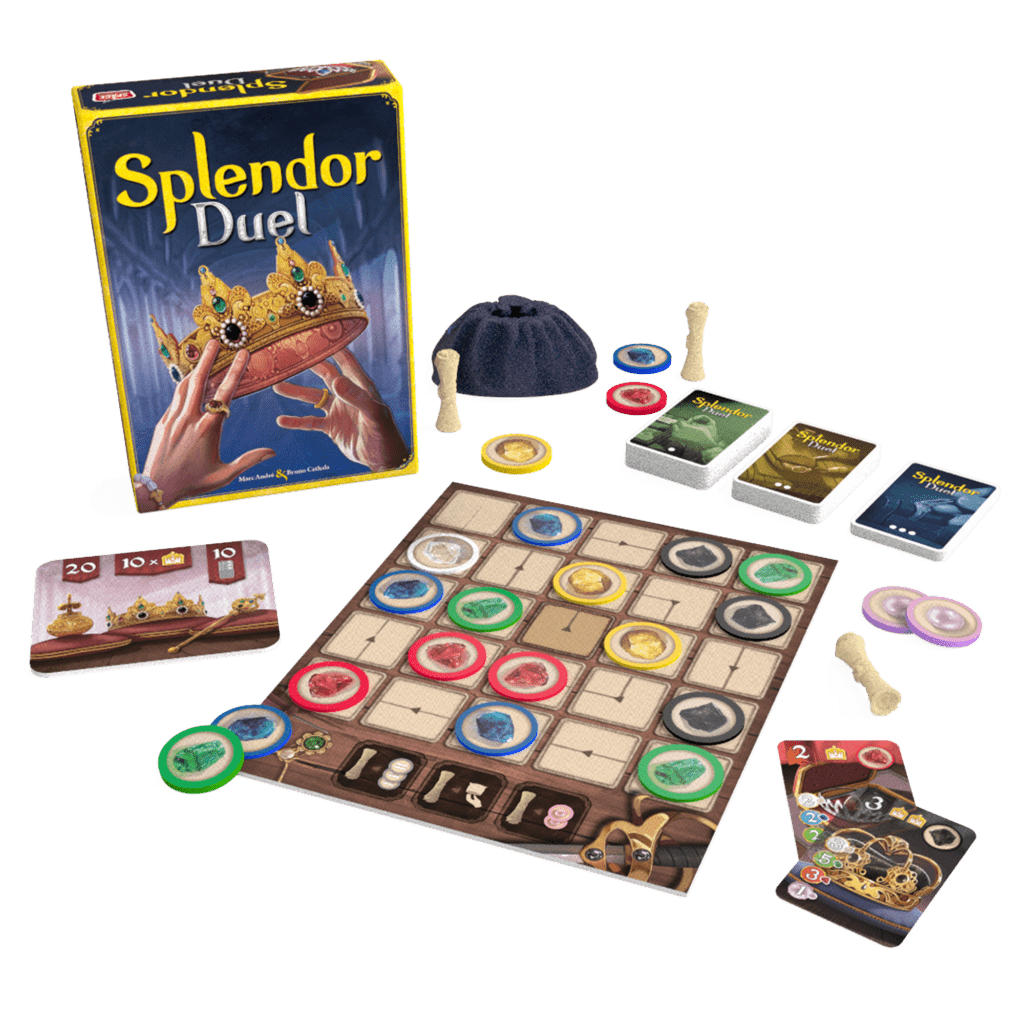 Splendor Duel a two-player standalone game based on the bestselling gem collection game, Splendor. Grab gems and pearls from the board and earn royal favours and prestige! Featuring some Splendor's key elements: a Renaissance theme, and a system of acquiring cards to increase prestige and purchasing power, Splendor Duel has completely new rules, game elements and offers a more complex play experience. You've never played Splendor like this before!
CATAN Scenario: The Helpers
Age: 10+ / Players: 3–6 / Duration: 60–120 minutes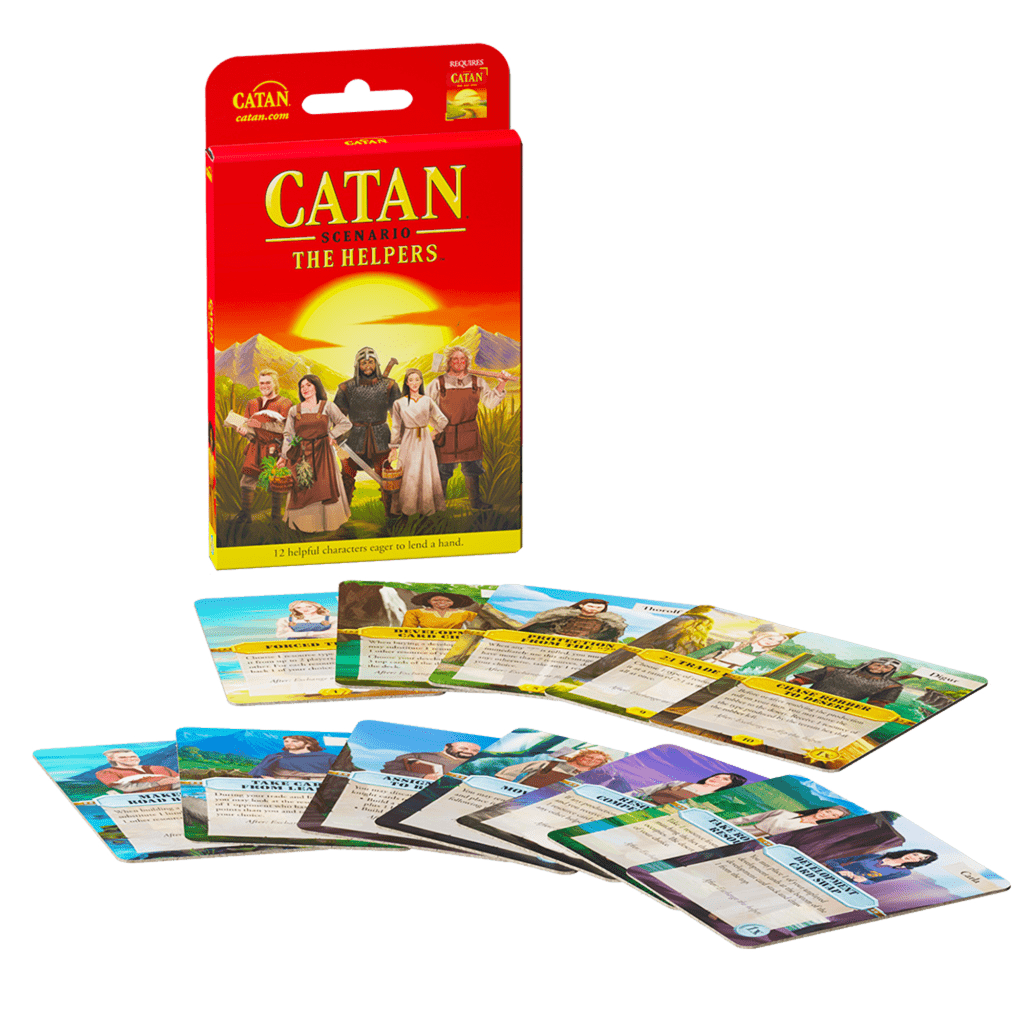 Add depth and complexity to your games of CATAN, with CATAN Scenario: The Helpers. Meet some of the most influential and helpful people on the Island of Catan, who offer their skills and experience to assist in your building plans. Helpers are available for all players though, so choose the right moment to use their power!
CATAN Scenario: The Helpers is an expansion. A copy of the following is required to play: CATAN, CATAN Seafarers expansion.
Azul—Master Chocolatier
Age: 8+ / Players: 2–4 / Duration: 30–45 minutes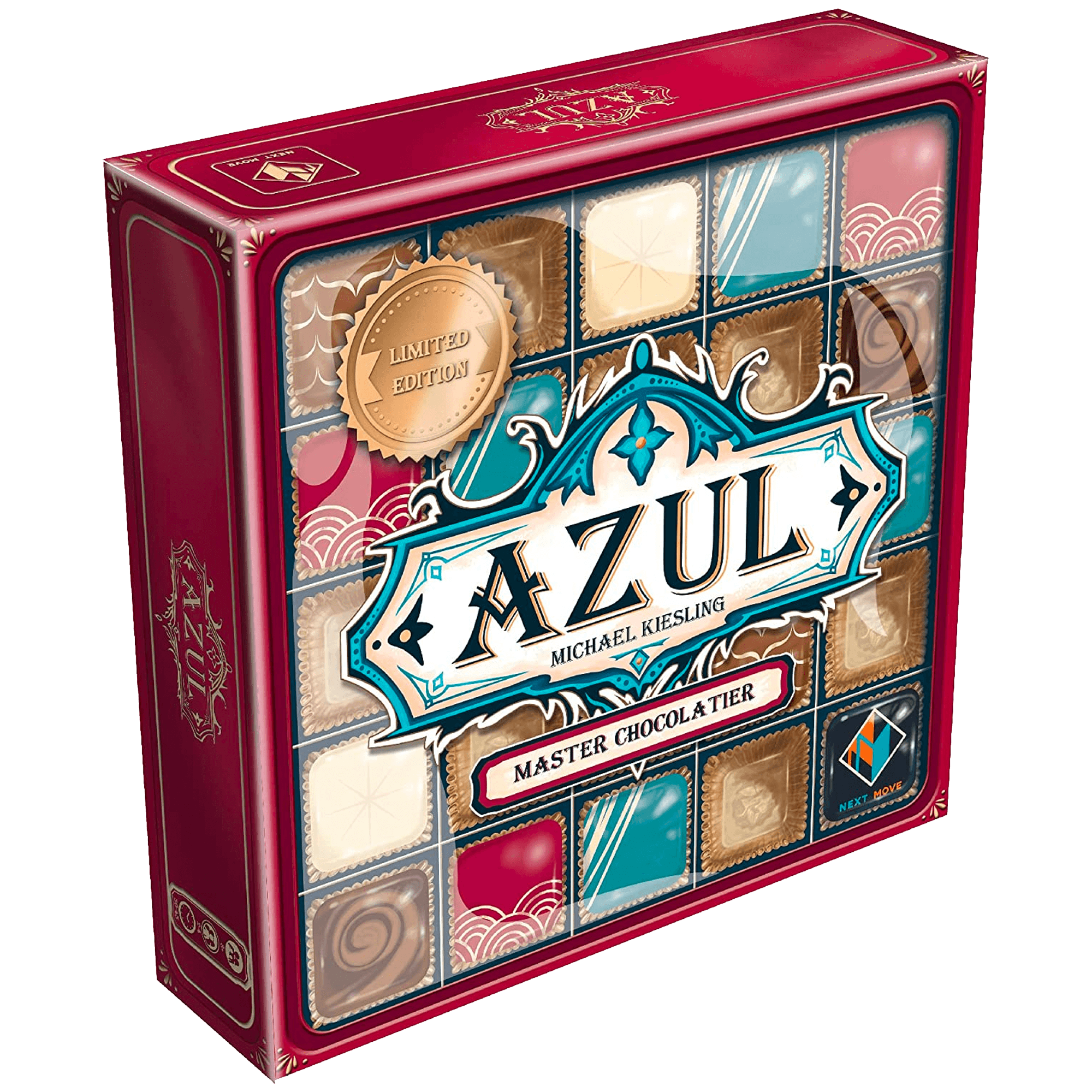 The 2018 Spiel the Jahres winner is back with a special limited-edition Azul—Master Chocolatier. Rediscover the incredible gameplay that made Azul a hit, with this new design that is as gorgeous as it is tasty. With an optional variant that Azul fans will devour.
Azul—Master Chocolatier is a standalone game. No other Azul product is needed to play.
Challengers!
Age: 8+ / Players: 1–8 / Duration: 30–45 minutes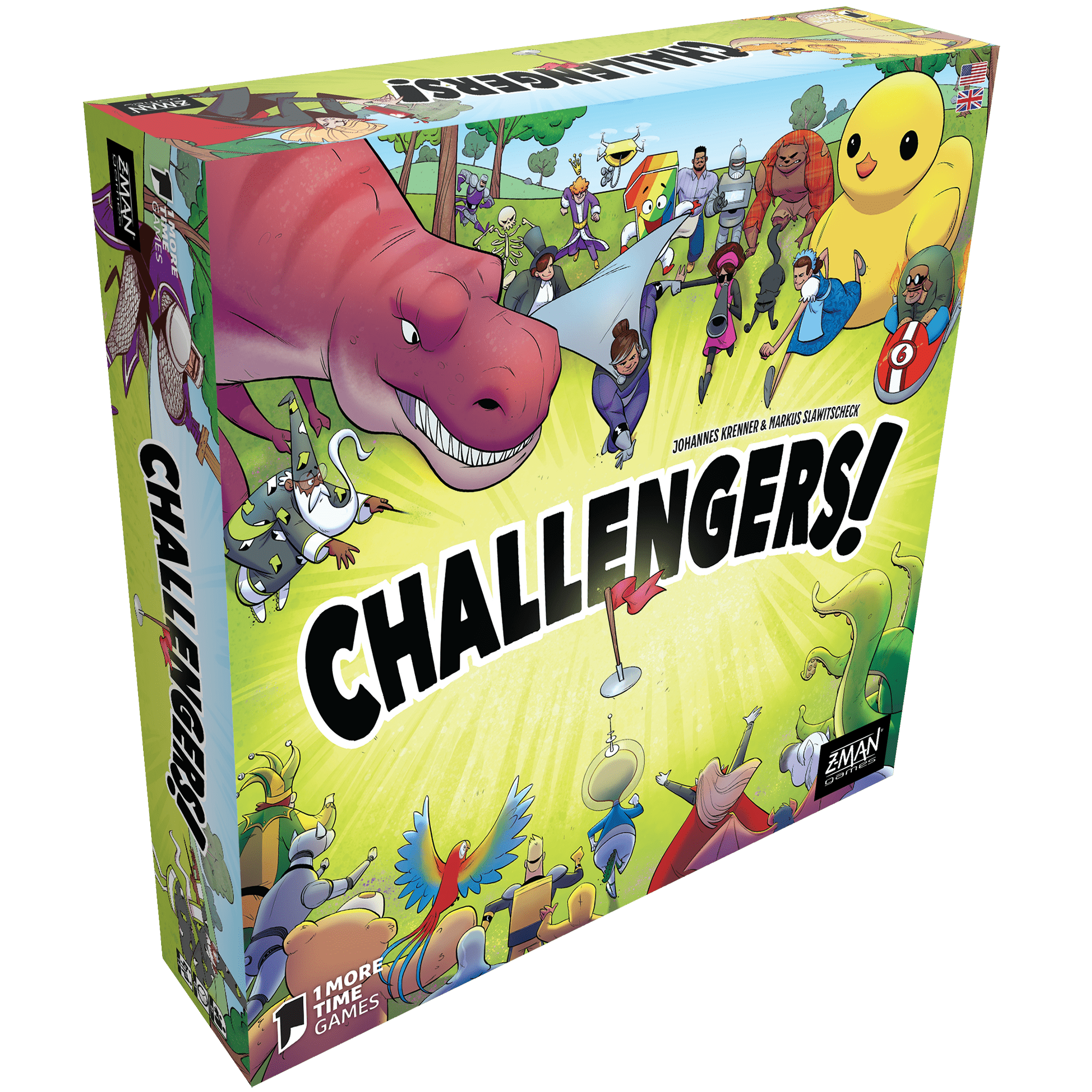 Gather your dream team to win a series of duels in this fast-paced game set during the world's biggest Capture the Flag competition. Challengers! stars over 70 kooky characters from diverse locales like Hollywood, outer space, and the monstrous deep sea … or your bathtub. A quick and easy game: just draft your best deck of cards to win frantic duels, capture the flag … and keep it! Solid strategy and a little bit of luck are your allies in your goal to become the last Challenger standing.
Heat—Pedal to the Metal
Age: 8+ / Players: 1–6 / Duration: 45–60 minutes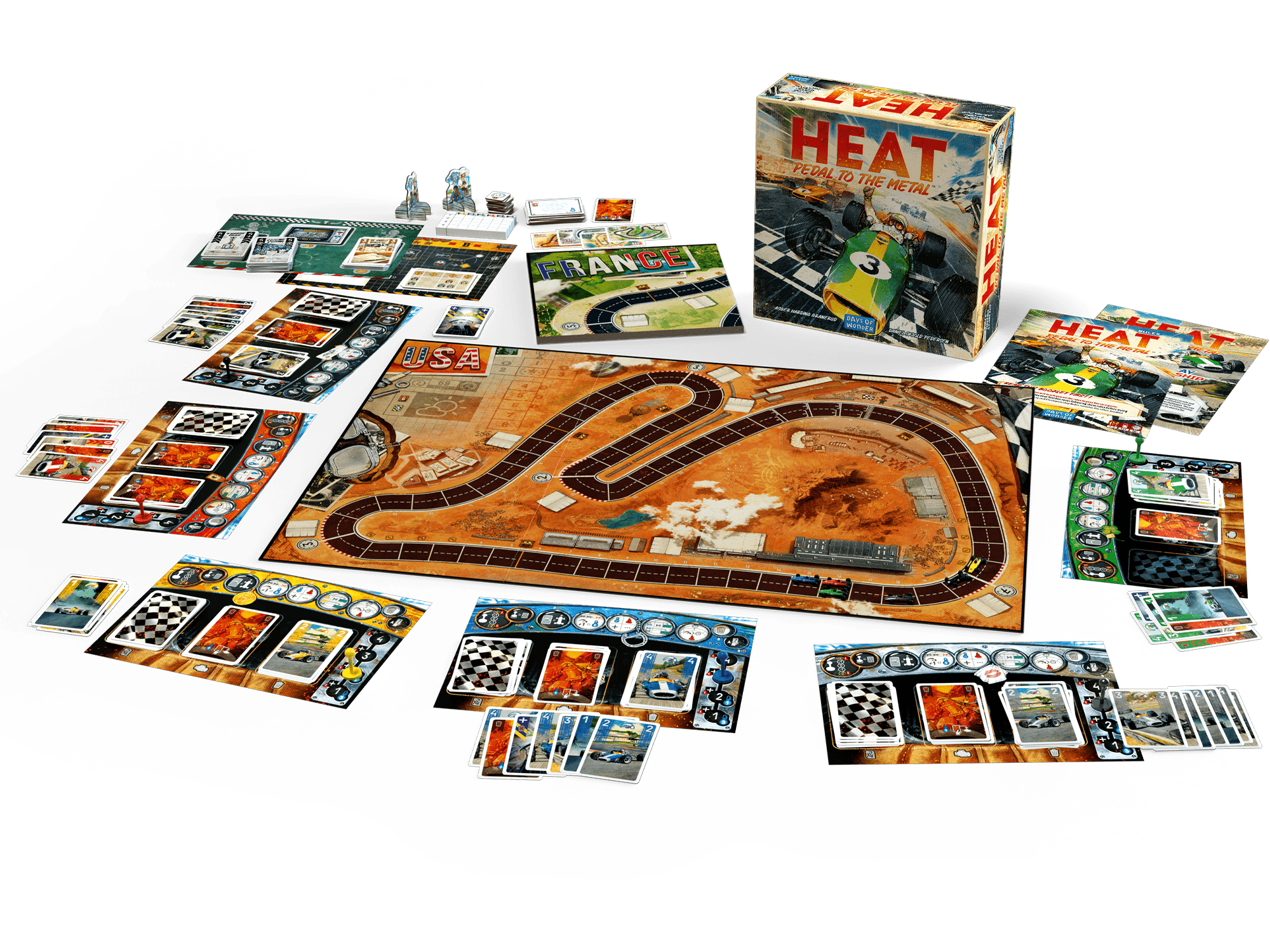 Based on simple and intuitive hand management, Heat—Pedal to the Metal puts players in the driver's seat of intense car races. They jockey for position to cross the finish line first, while managing their car's speed to not overheat. There's no prize for crossing the finish line in a pristine car, so put your pedal to the metal!
Great Western Trail—Argentina
Age: 12+ / Players: 1–4 / Duration: 60–120 minutes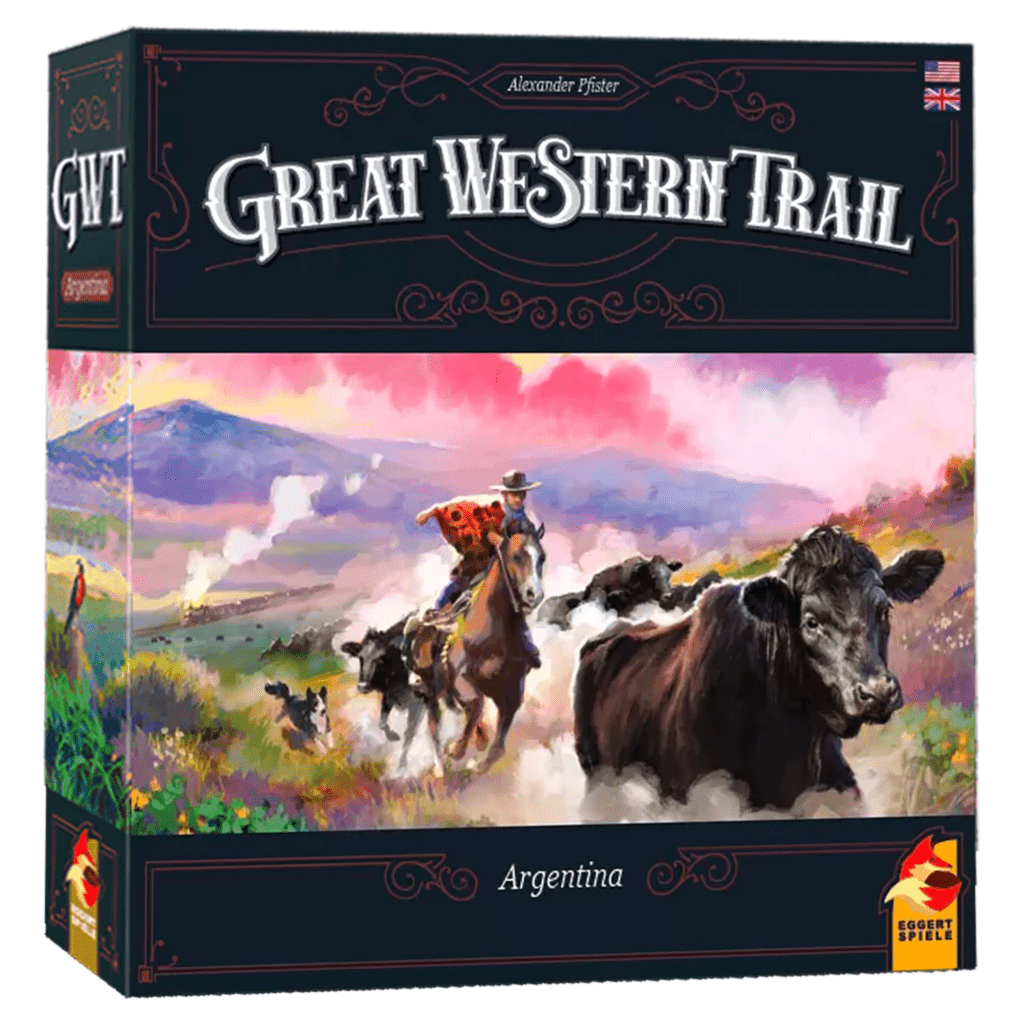 Great Western Trail is back! This time you are the owner of an estancia, an Argentinian ranch, at the end of the 19th century. Get ready to travel the beautiful plains of the Pampas with your cattle and optimize all the options the paths have to offer. Will you be able to reach a loading ramp at the right time to load your herd on the train? From Buenos Aires, choose a ship before it sets sails to one of the great ports of Europe.
Great Western Trail—Argentina is a standalone game in the Great Western Trail universe.
Maui
Age: 8+ / Players: 2–4 / Duration: 30–45 minutes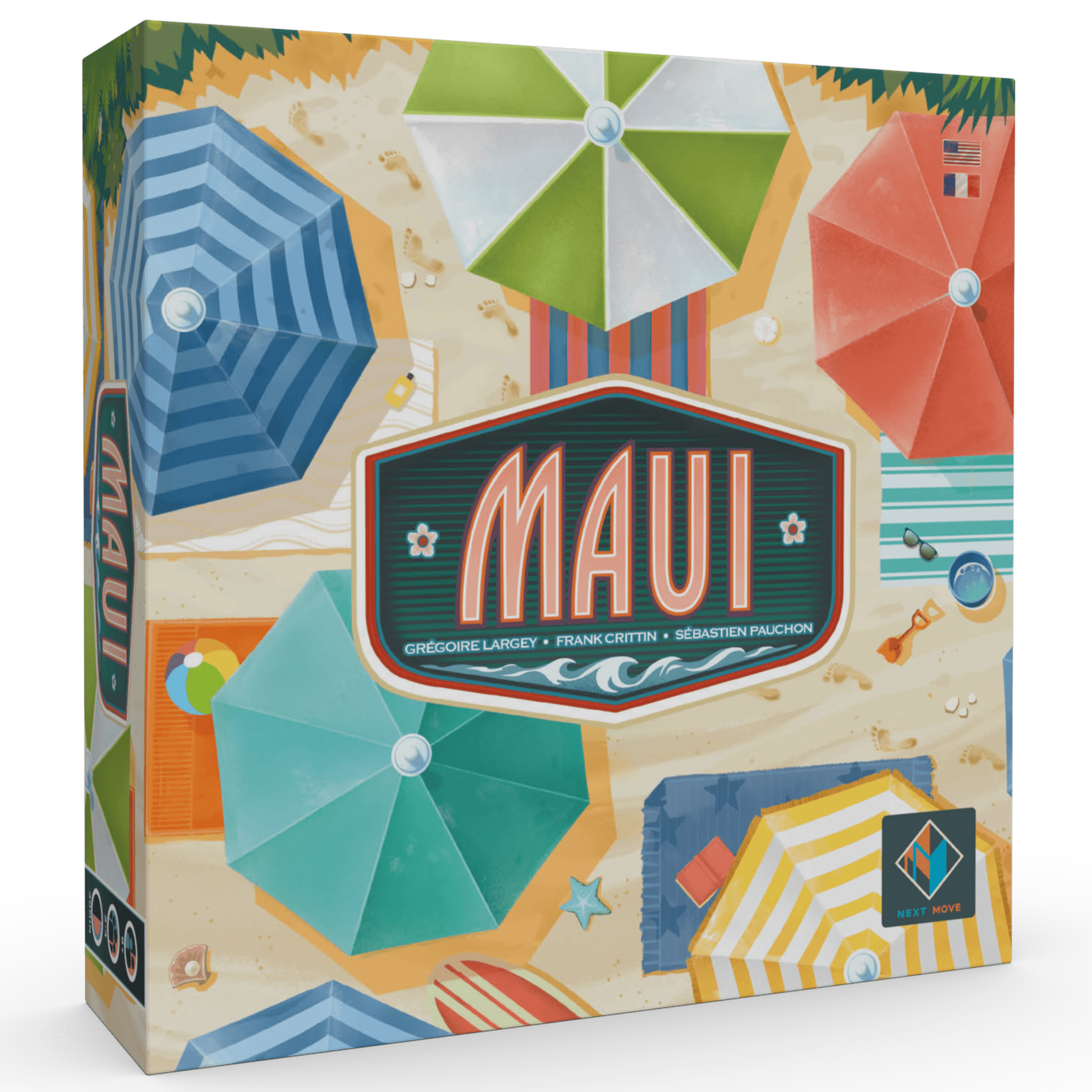 Welcome to Maui! A paradise where people can relax and enjoy the magnificent beaches this island has to offer. Help tourists find the best spot by placing their towels on the beach and connecting identical towel patterns. The better their spot is, the more points you will score for that connection! Plan your actions carefully before other players pick the spots you want first!
Assassin's Creed®: Brotherhood of Venice
Age: 14+ / Players: 1–4 / Duration: 45–60 minutes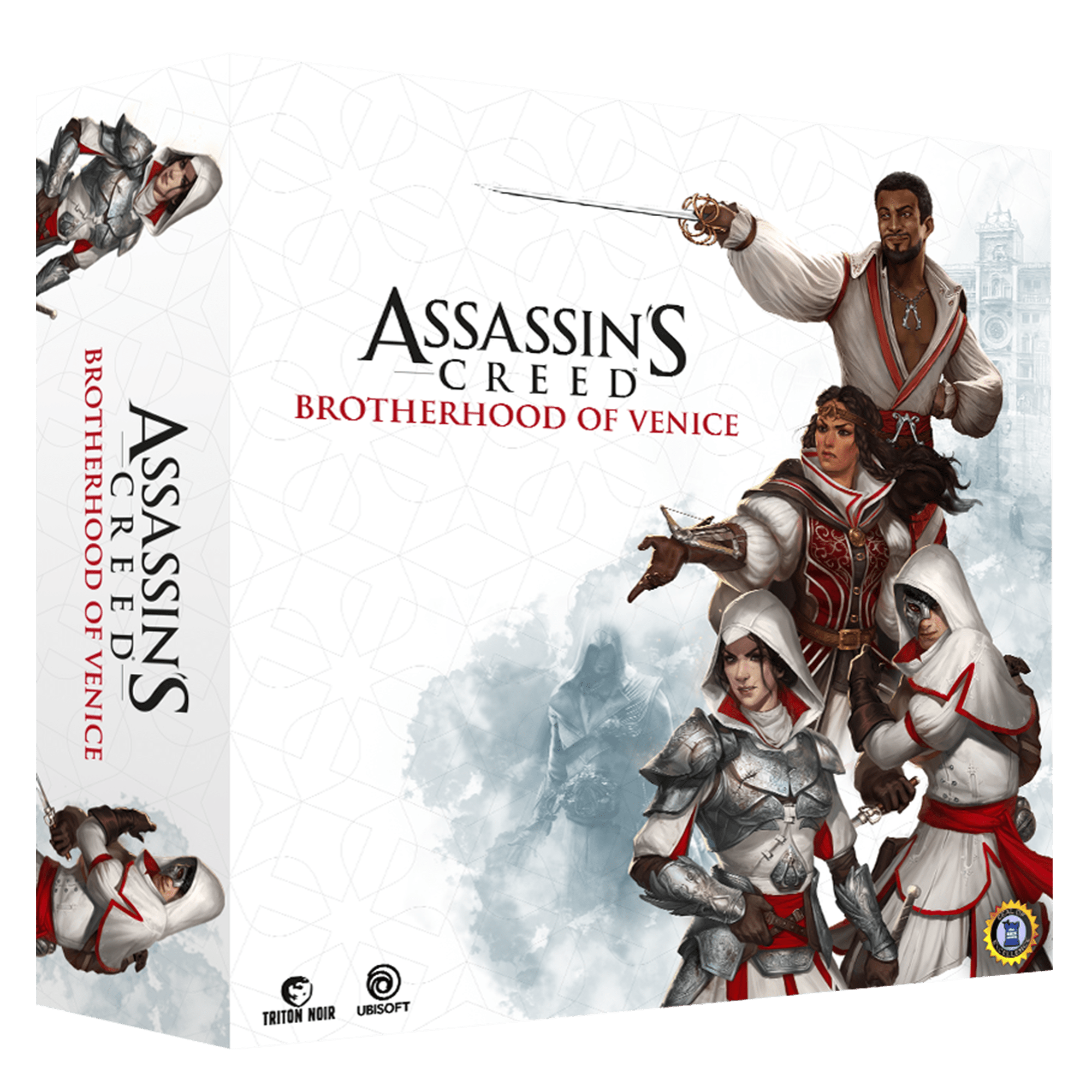 Assassin's Creed®: Brotherhood of Venice is a cooperative miniature board game in the Assassin's Creed® universe. A story-driven campaign of 26 Memories in Venice, the heart of Italian Renaissance. Play as a small team of Assassins in charge of setting up the Brotherhood's Headquarters in Venice in 1509. You and your team must identify the new threat to the Brotherhood, investigate and eliminate it!
Gasha
Age: 8+ / Players: 2–4 / Duration: 30–45 minutes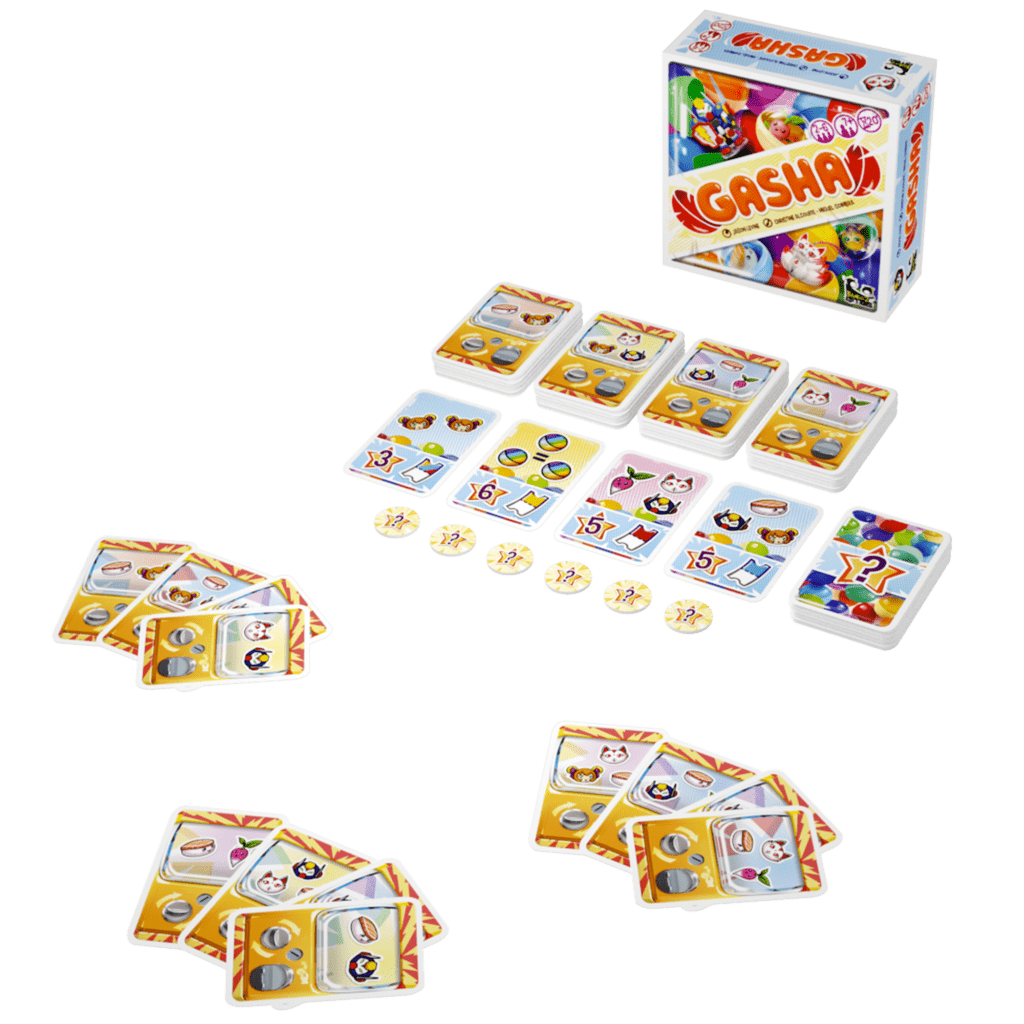 A Japanese-inspired set-collection card game accessible to all players. Collect Gasha (those little toys in the vending machines) in the hopes of getting the ones you'll need to trade for reward cards, earn bonuses, and win with the most beautiful collection.
It's finally here! Our range of accessible games will be available this month!
Access+ is an innovative studio created with the aim of providing equal and inclusive access to board games.
The games in the Access+ line have been designed to stimulate cognitive functions, spark positive emotions and foster social ties while offering players the opportunity to discover, or rediscover, the joy of playing together. To ensure its games are as accessible as possible, Access+ works with healthcare professionals to develop a line of games adapted to people living with cognitive differences.
The first three games found in the Access+ collection, include adapted versions of Timeline, Dobble (formerly Spot It!) and Cortex (formerly Braintopia). The components of each game have been modified for easier handling and identification, and the rules have been simplified to make each game more accessible.
Learn more about the studio and the game line at Accessplus-asmodee.com and visit a participating retailer to purchase these games!
Click here to find a retailer near you to purchase these and hundreds of other great titles!