May the Fourth Be with You at the Gaming Table!
2 players
Family
Friends
Games
Star Wars – Armada
Star Wars – Legion
Star Wars – X-Wing
Star Wars: Outer Rim
Teens
Who's playing?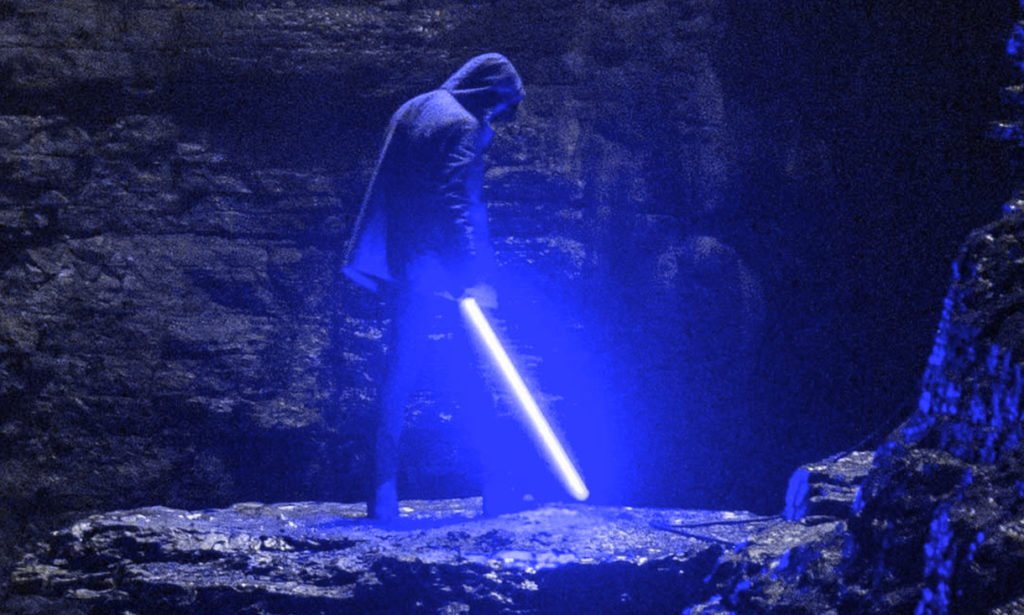 Immerse yourself in the Star Wars Universe, with These Star Wars-Themed Games!
When the first Star Wars movie was launched in 1977, it blew audiences away with its immersive storyline, characters we loved (and loved to hate), and massive special effects. It quickly became a pop culture phenomenon and would go on to be one of the most popular sagas of all time. With more movies and limited series being added to the franchise, love for the Star Wars universe will only continue to reach new heights. For fans who can't get enough of this epic intergalactic franchise, there's an abundance of Star Wars merchandise available—from home décor, to toys, to clothing… But if you really want to immerse yourself in this galaxy, far, far away, why not try a Star Wars-themed board game? May the Fourth be with you!
Ages: 6+ / Players: 2–8 / Play Time: 15 minutes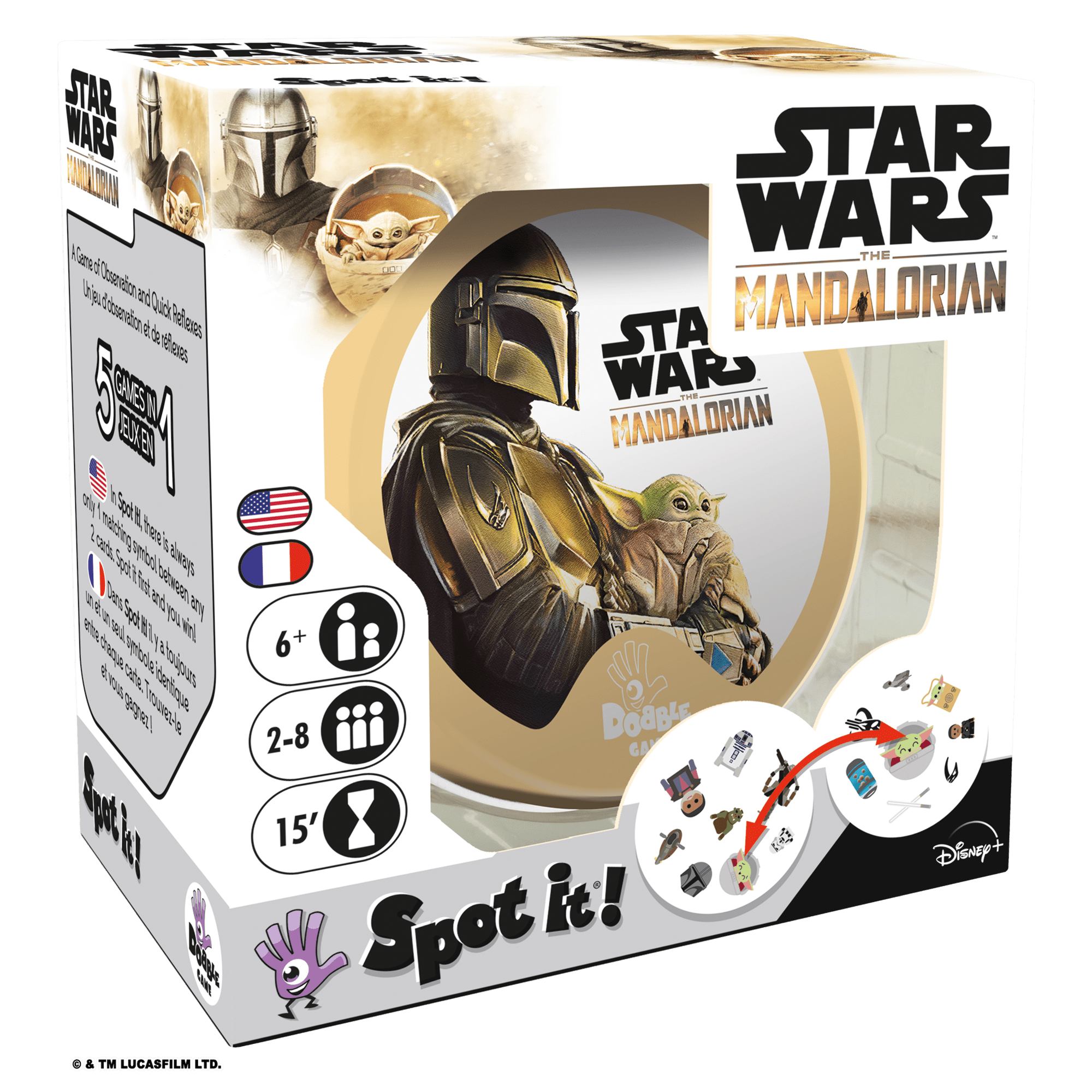 With Spot it! try to spot the unique matching symbol between every two cards in a playful battle of speedy observation. This special version of Spot it! combines emblematic characters and objects from the series The Mandalorian with the beloved family game!
Featuring your favourite characters: The Mandalorian, Grogu, Ahsoka Tano, Kuiil and many more. Will you be able to spot your favorite character before someone else does?
Ages: 8+ / Players: 1+ / Play Time: 15 minutes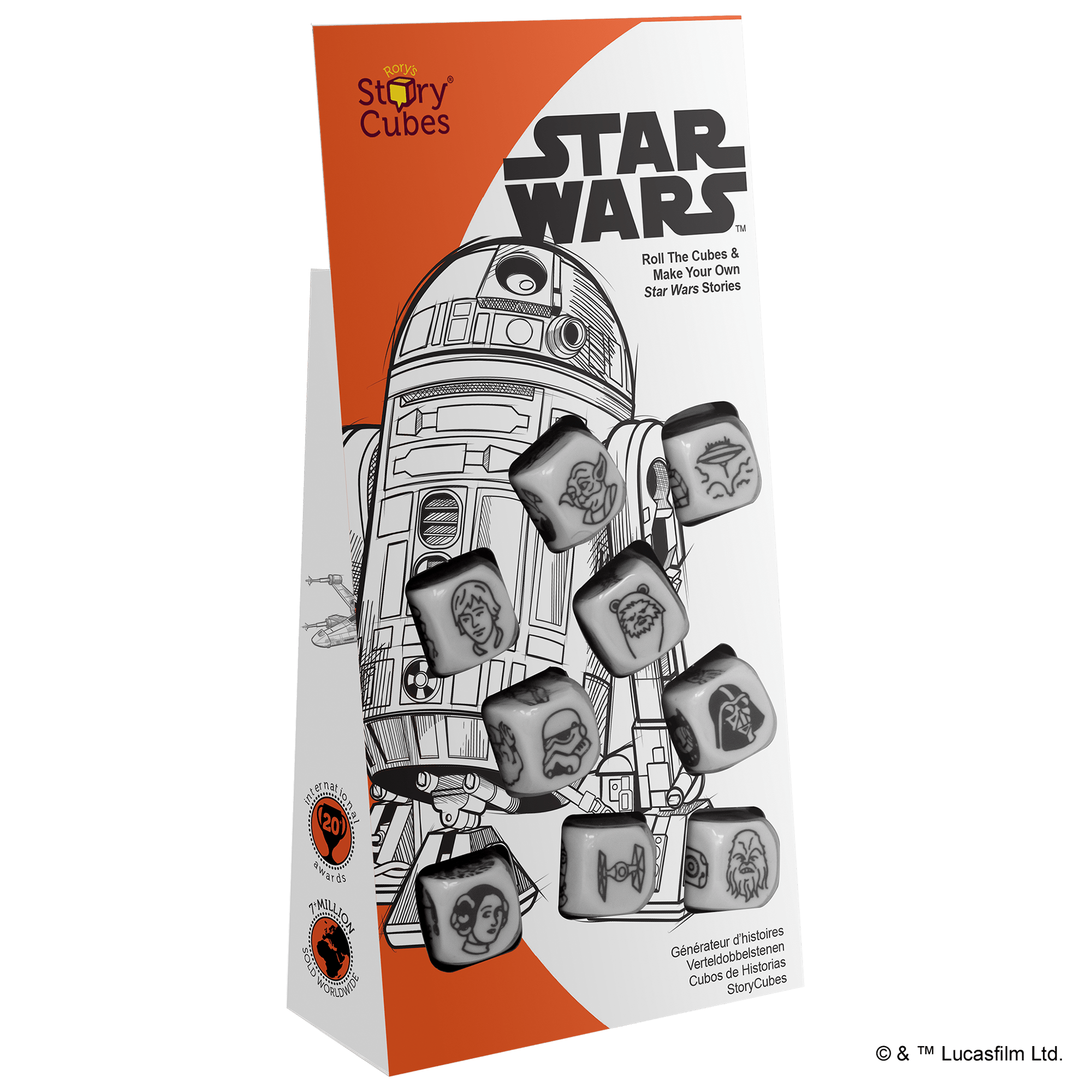 Long ago, in a galaxy far, far away, there was a game where your imagination had no limits. Epic, fabulous or paranormal adventures … just roll the cubes, interpret the images and make a story! Tell your own stories in the Star Wars universe in this special Star Wars—themed edition of this non-competitive game perfect for kids and adults alike! Just roll the cubes and create a story with the image you see. You can try to stay as close to canon as you want, or create your own Star Wars story!
Ages: 10+ / Players: 1–6 / Play Time: 60–90 minutes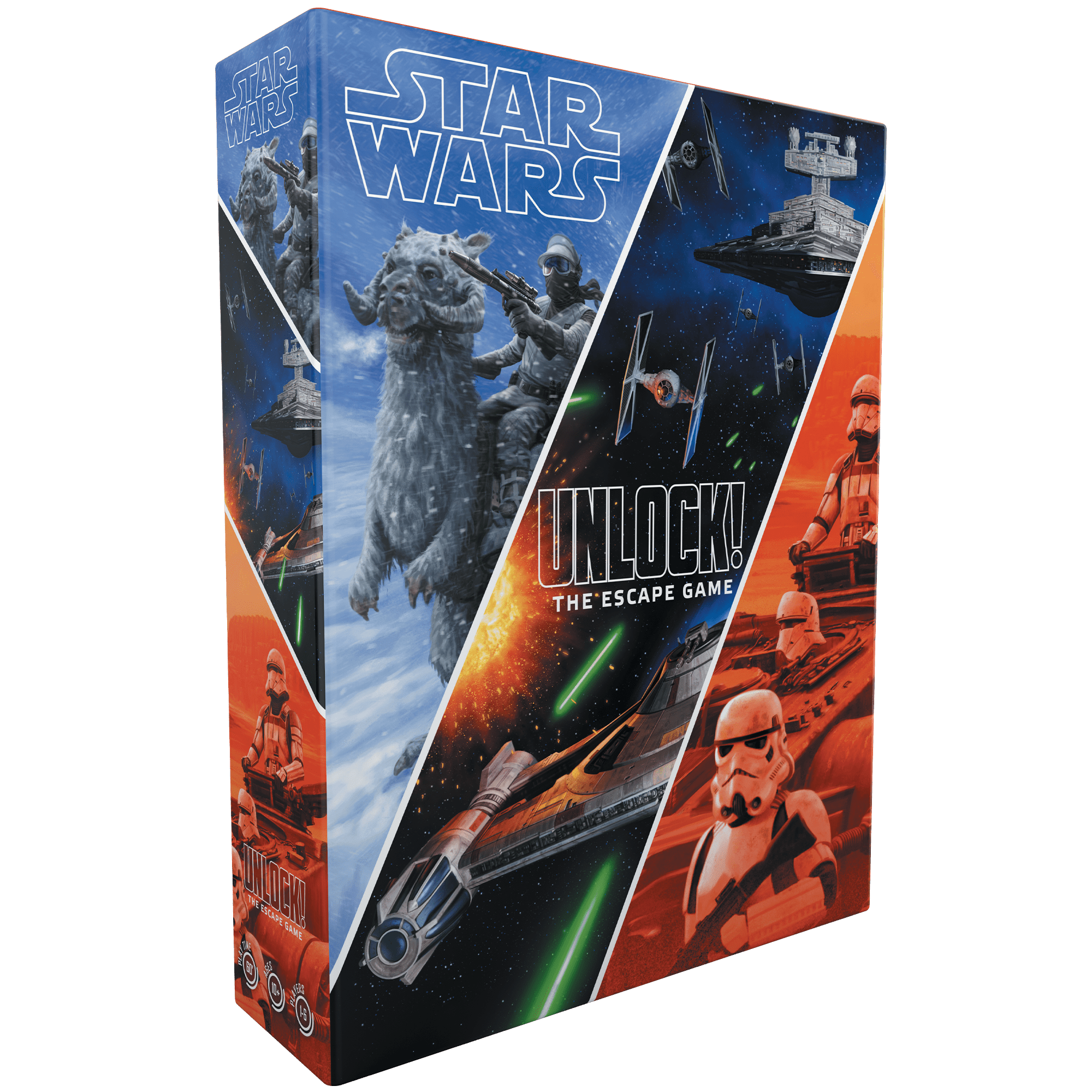 Have you heard of Unlock!? If you have, you'll love the Star Wars version and its three scenarios: An unforeseen delay, Escape from Hoth, and Secret Misson on Jedha. If not, Unlock! is a cooperative card game inspired by escape rooms that uses a simple system which allows you to search scenes, combine objects, and solve riddles. Play Unlock! and embark on great adventures, while seated at a table using only cards and a companion app that can provide clues, check codes, monitor time remaining, etc. Dive into the world of Star Wars and collaborate with your co-players to get yourselves out of trouble!
Ages: 10+ / Players: 2–6 / Play Time: 15–30 minutes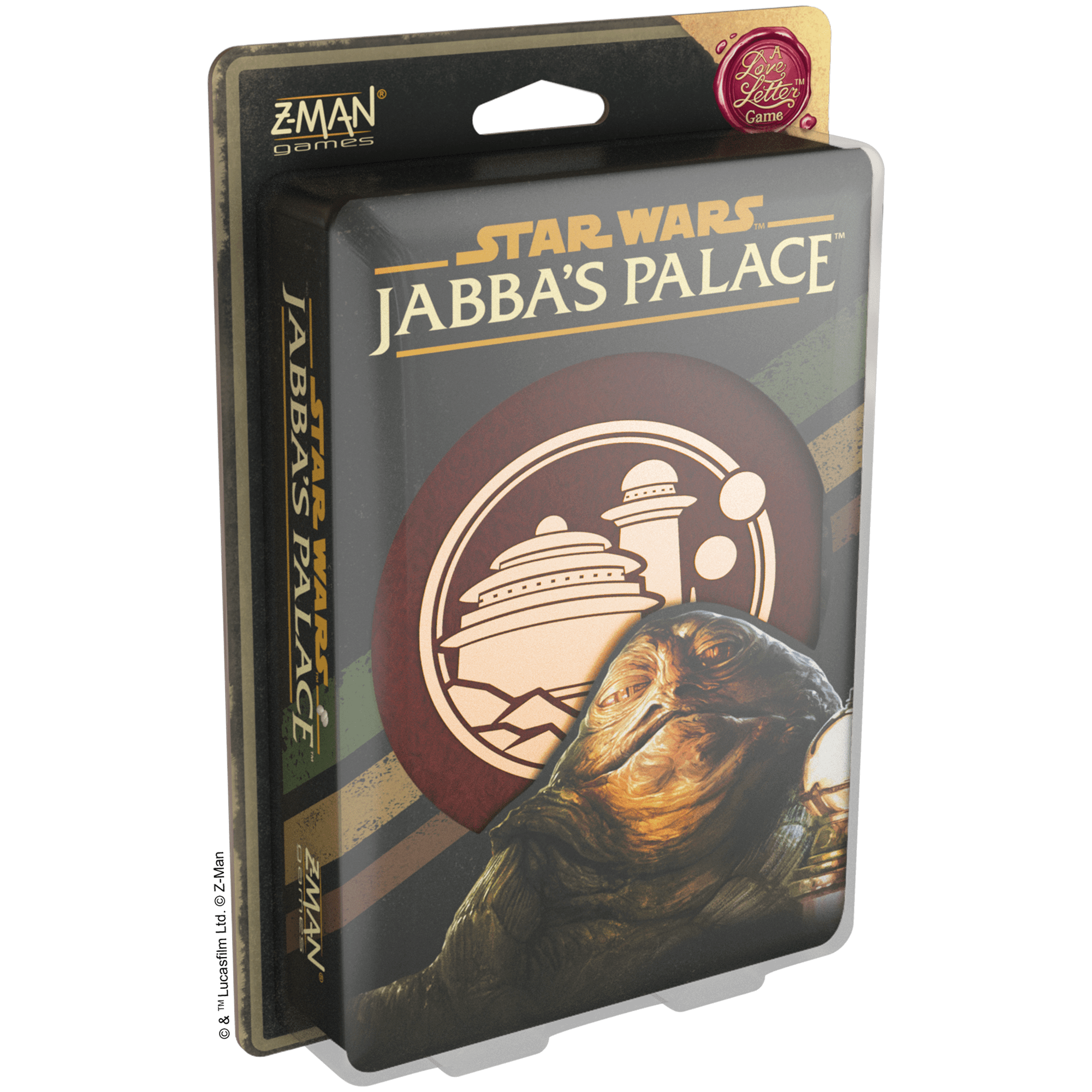 Based on the beloved card game and set in the Star Wars universe, Star Wars: Jabba's Palace — A Love Letter Game retains the simple and fun mechanics of the original as you utilize the talents of iconic characters from Return of the Jedi. Don't know Love Letter? It's a quick game of risk taking and deduction, with a simple draw-a-card then play-a-card mechanic, where you must outwit your opponents to accomplish your goal. In this Star Wars edition, cards include characters like Luke Skywalker, Boba Fett, Salacious Crumb, Jabba the Hutt, and many more, with each card offering different effects!
Ages: 14+ / Players: 2 / Play Time: 30–45 minutes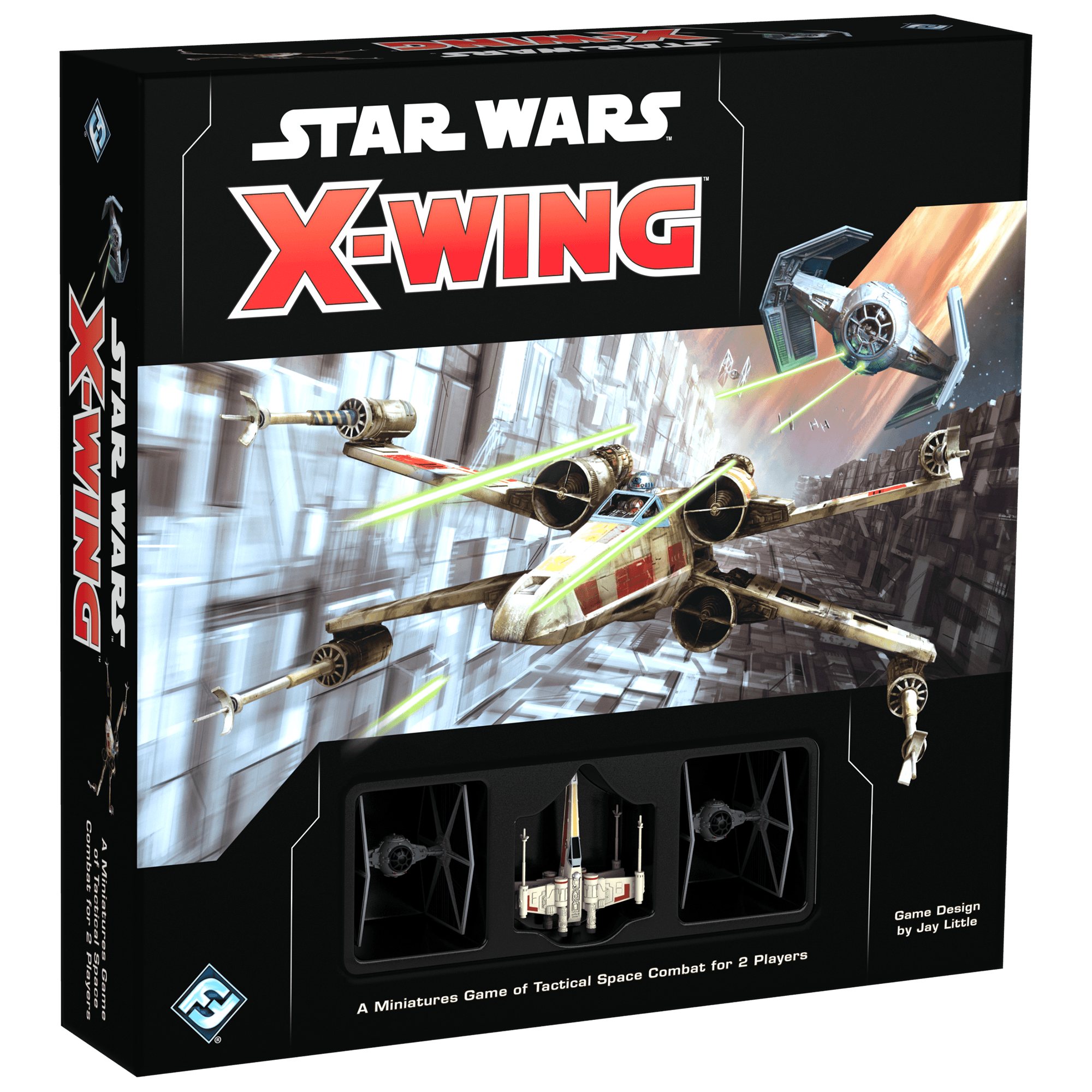 Enter the next era of interstellar combat in the Star Wars galaxy! In Star Wars™: X-wing, assemble a squadron of iconic starfighters from across the Star Wars saga and engage in fast-paced, high-stakes space combat with iconic pilots such as Luke Skywalker and Darth Vader. This game lets you create your own Star Wars space battles right on your tabletop! Intuitive mechanics create the tense atmosphere of a firefight while beautifully pre-painted miniatures draw you deeper into the action. Prepare your ships and enter the fray!
Ages: 14+ / Players: 2 / Play Time: 60–120 minutes
Lead your troops to victory with Star Wars™: Legion, a miniatures game of thrilling infantry battles in the Star Wars universe! Enter the ground battles of the Galactic Civil War as the commander of a unique army, filled with troopers, powerful vehicles, and iconic characters, like Darth Vader or Luke Skywalker. Or assemble a force of the Clone Wars' most iconic heroes, villains, troopers, and vehicles, including Obi-Wan Kenobi and General Grievous. While innovative mechanics for command and control simulate the fog of war and the chaos of battle, the game's unpainted, easily assembled minis give you a canvas to create the Star Wars army you've always wanted to lead into battle. With two starter boxes and a plethora of unit and character expansions available, you can truly build your dream team to face your opponents!
Ages: 14+ / Players: 1–4 / Play Time: 120–180 minutes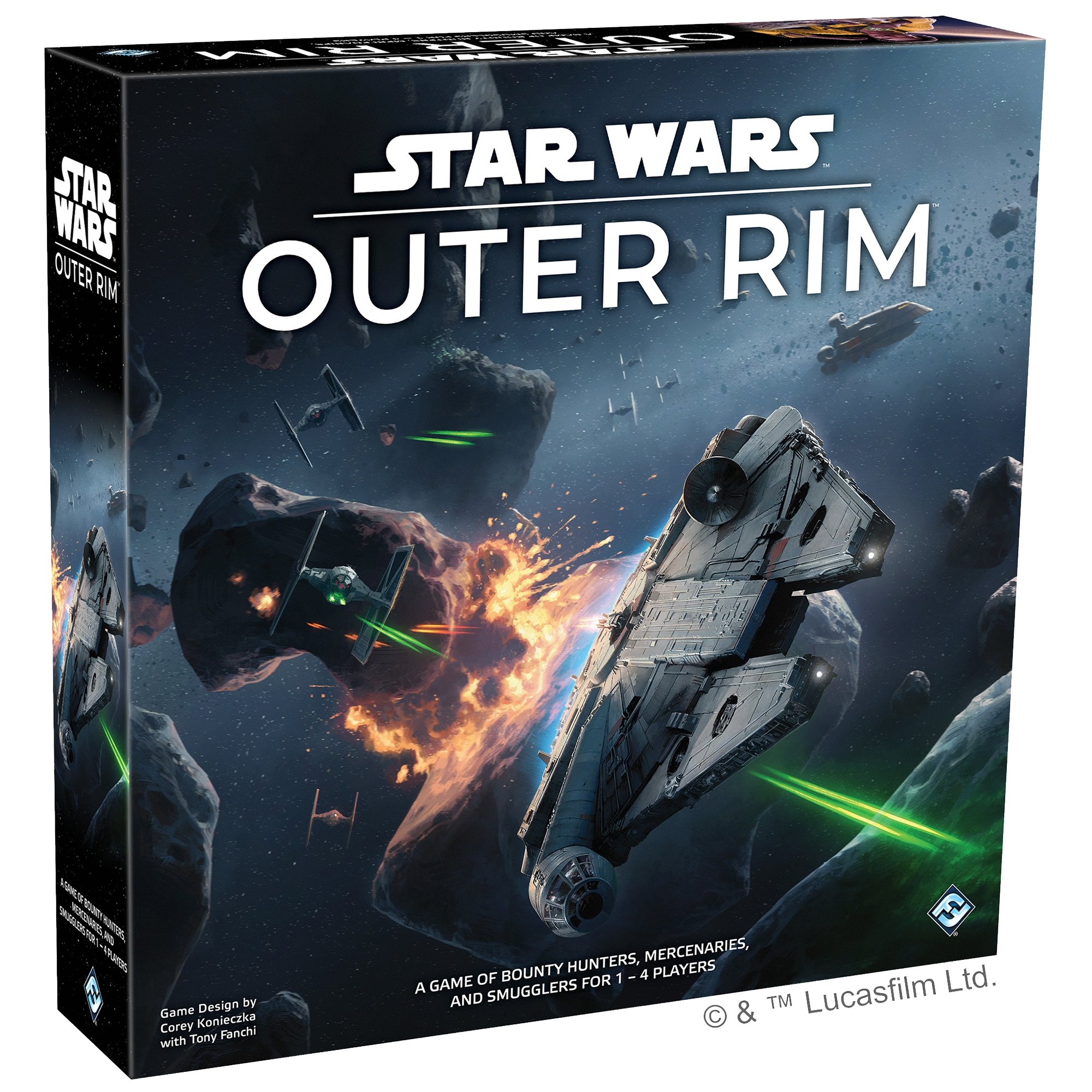 Take to the stars and become a living legend! In Star Wars™: Outer Rim, you'll travel the outer rim in your personal ship, hire legendary Star Wars characters to join your crew, and try to become the most famous (or infamous) outlaw in the galaxy! But it won't be easy, the warring factions of the galaxy roam the outer rim, hunting down the scum that have proven to be a thorn in their side, and other scoundrels looking to make their mark see you as the perfect target to bring down to bolster their own reputation. Do you have what it takes to survive in the outer rim and become a living legend? Plus, with the Star Wars™: Outer Rim Unfinished Business expansion planned to release later this year; you can add a ton of variety to your excursions into the outer rim.
Ages: 14+ / Players: 1–4 / Play Time: 120–180 minutes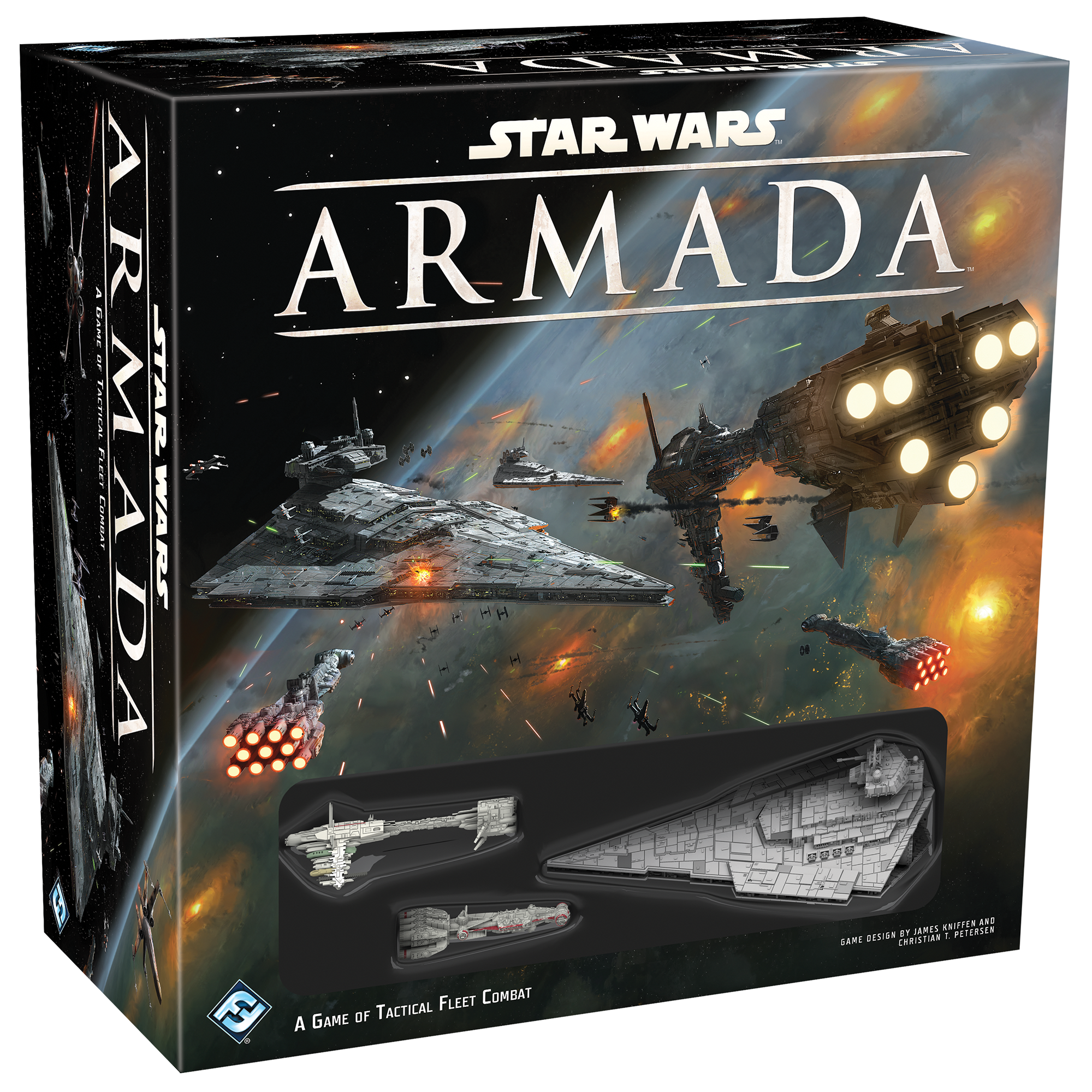 In Star Wars™: Armada, you assume the role of fleet admiral, serving with either the Imperial Navy or Rebel Alliance. It's your job to issue the tactical commands that will decide the course of battle and, perhaps, the fate of the galaxy. Massive Star Destroyers fly to battle against Rebel corvettes and frigates. Banks of turbolasers unleash torrential volleys of fire against squadrons of X-wings and TIEs. With multiple expansions available, you can truly customize your epic space battles!
This is the way to find a retail store near you for these epic, interstellar games! You can also find them here on Amazon.ca!