Frightfully Fun Games for a Thrillingly Enjoyable Halloween!
Celebrating Halloween with family or friends? Discover our selection of games suitable for all types of players, from kids to ghouls!
Adults
Big Groups
Carcassonne
Family
Friends
Games
Kids
Mysterium
Patchwork
Seasonal Favorites
Unlock! – Escape Adventures
Werewolves of Miller's Hollow (The)
Who's playing?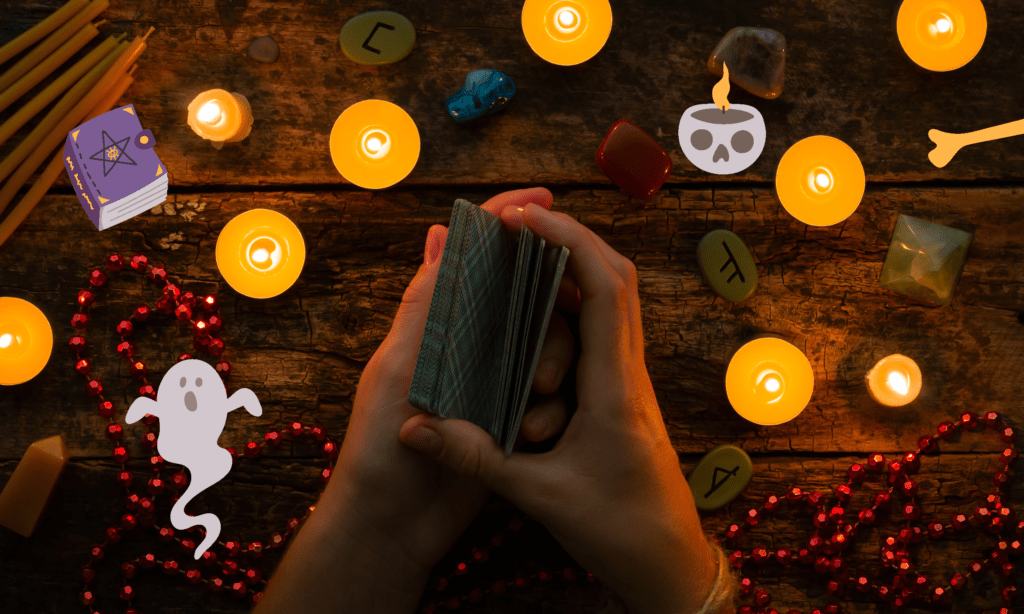 Discover our selection of games, from the adorable and ghoulish to the mysterious and magical for an unforgettable evening…
October is here! And that means it's time for a spooky or mystery-themed party. (Boo! 👻) And not just because Halloween is around the corner, but also because it's the time of year when the darkness of night descends earlier, with shadows lingering in candlelit rooms, and the wind howls outside your window … but, I digress.
Discover our selection of games, perfect for this magical month, when we decorate with pumpkins, skeletons, and spider webs. Whether you'll spend the evening with friends or family, we've got everything you need for a dreadfully entertaining evening… 😱
Celebrate Halloween With Family 🍬
With kids, we want to celebrate Halloween in a fun and playful way without scaring them. Pumpkins, black cats, and friendly ghosts (any child who grew up with Casper gets it 😉). So, to get you in the mood for the occasion, here are 3 titles that are sure to please young and old alike, especially if there's candy at stake for the winner!
Mysterium Kids
Age: 6+ / Players: 2-6 / Duration: 15-30 minutes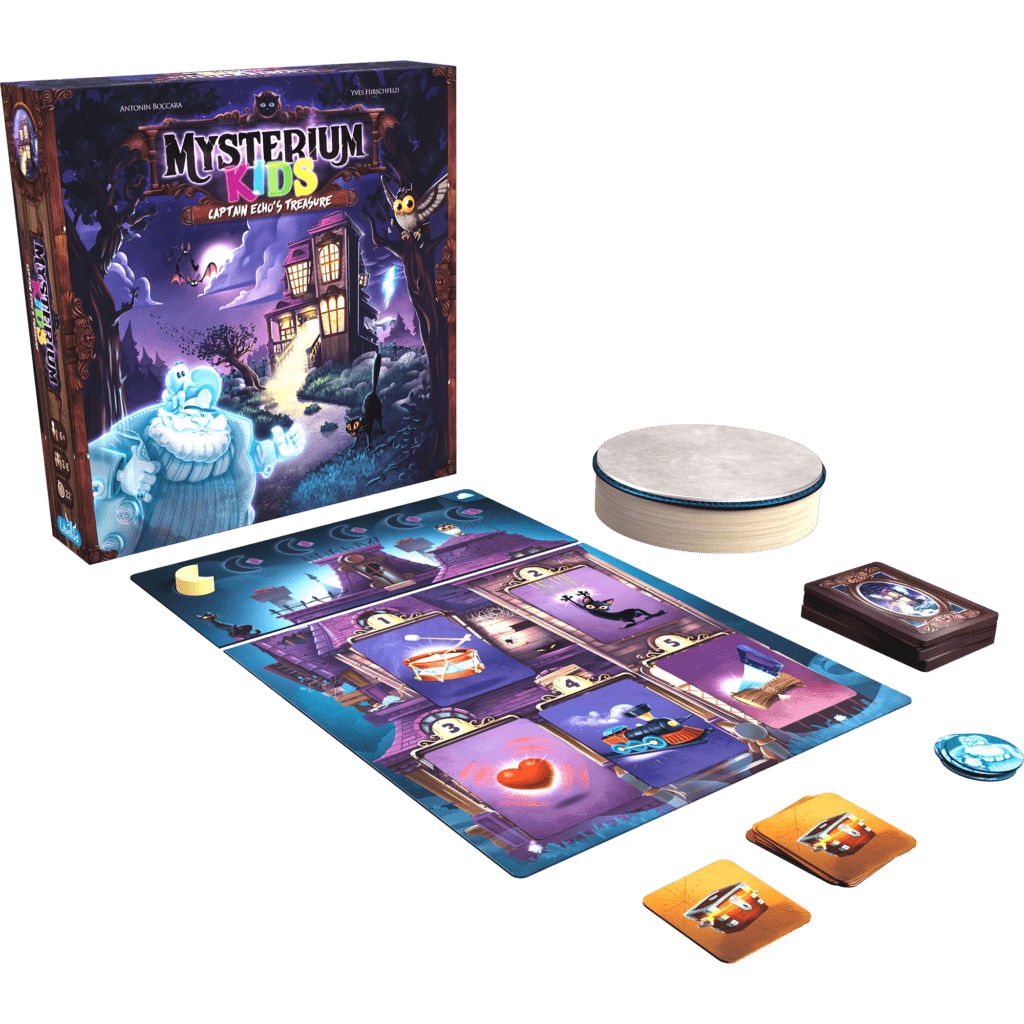 Legend has it that there's a fabulous treasure hiding somewhere inside the old mansion down the road, but to find it you'll need the help of the resident ghost, Captain Echo. Mysterium Kids is a cooperative game, where players take turns playing Captain Echo, who communicates only through an enchanted tambourine. His goal is to help other players guess the right card among five choices. Will you guess the right sound?
Mists Over Carcassonne
Age: 8+ / Players: 1-5 | Duration: 30-45 minutes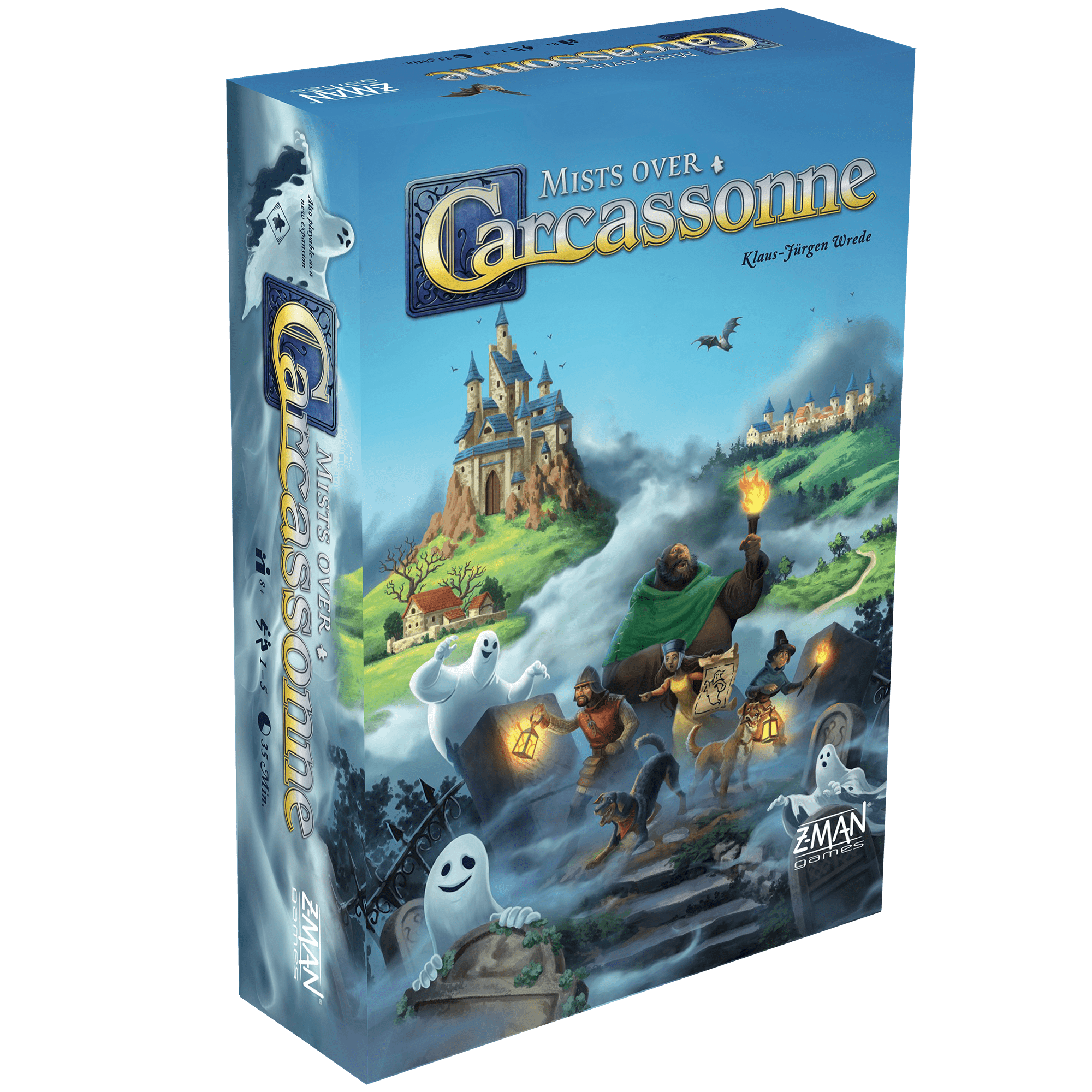 A mysterious fog glides over the fields and gradually engulfs the ramparts of the city of Carcassonne. Even the most valiant knights tremble with fear. Welcome to Mists Over Carcassonne, the first cooperative game set in the world of Carcassonne! Together, players face wandering ghosts in the heart of an opaque fog that covers abandoned cemeteries and haunted castles. Can you appease the wrath of these tormented souls?
Patchwork Halloween
Age: 8+ / Players: 2 / duration: 30–45 minutes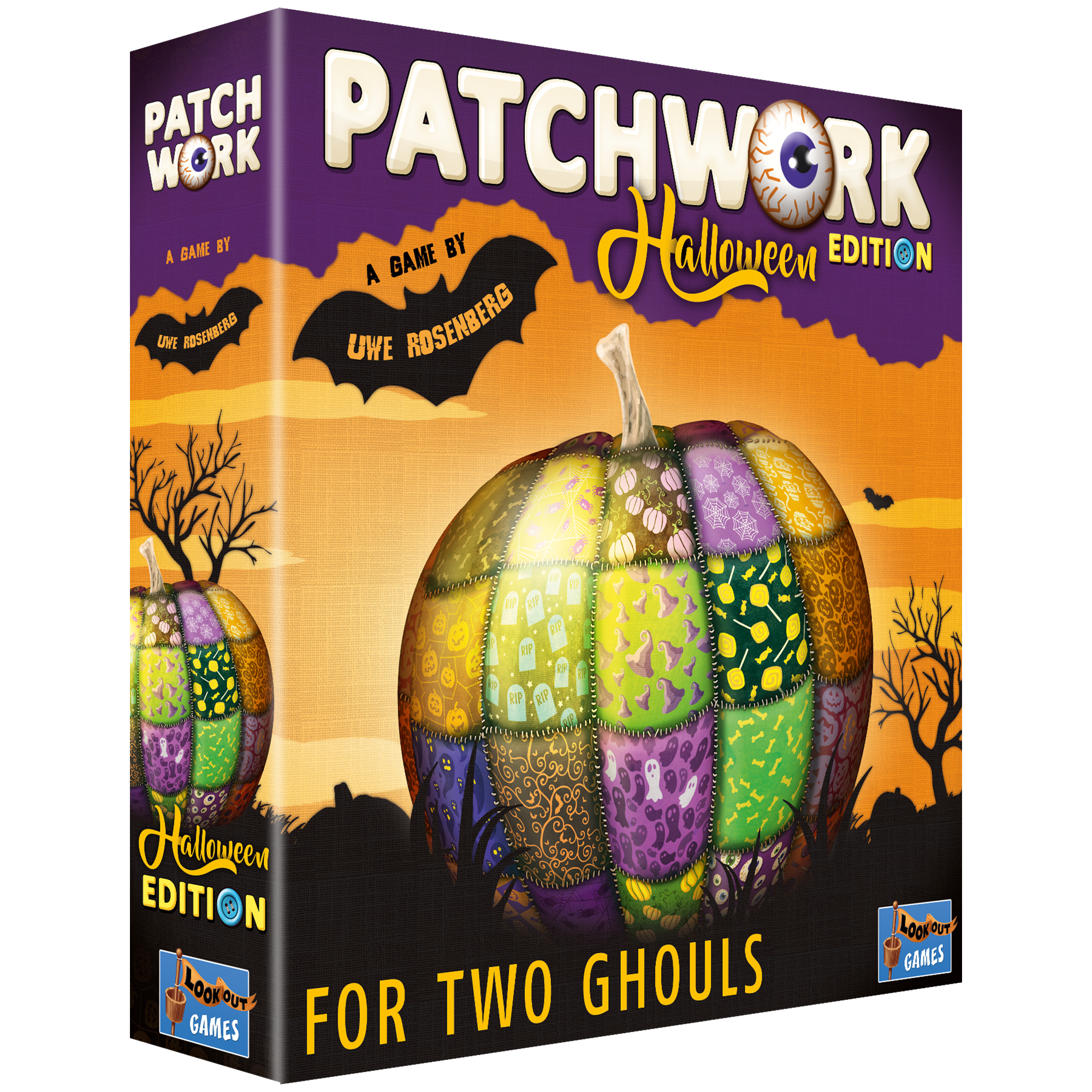 Ghosts, skeletons, and pumpkins have entered the world of Patchwork in this spooky retheme, just in time for Halloween. And maybe, if you trick or treat your opponent correctly, you might not only be the winner but also get some sweets as a reward.
Murder Mystery Nights for Budding Detectives 🕵️
Are you a fan of murder mystery nights? Are you an amateur sleuth? That's the spirit! Here are a few suggestions to satisfy your inner Sherlock Holmes. Investigations, riddles, puzzles and more! These games are all cooperative, so work with your friends and use your skills of deduction and sharp observation to solve the mysteries.
Mysterium
Age: 10+ / Players: 2-7 | Duration: 30-45 minutes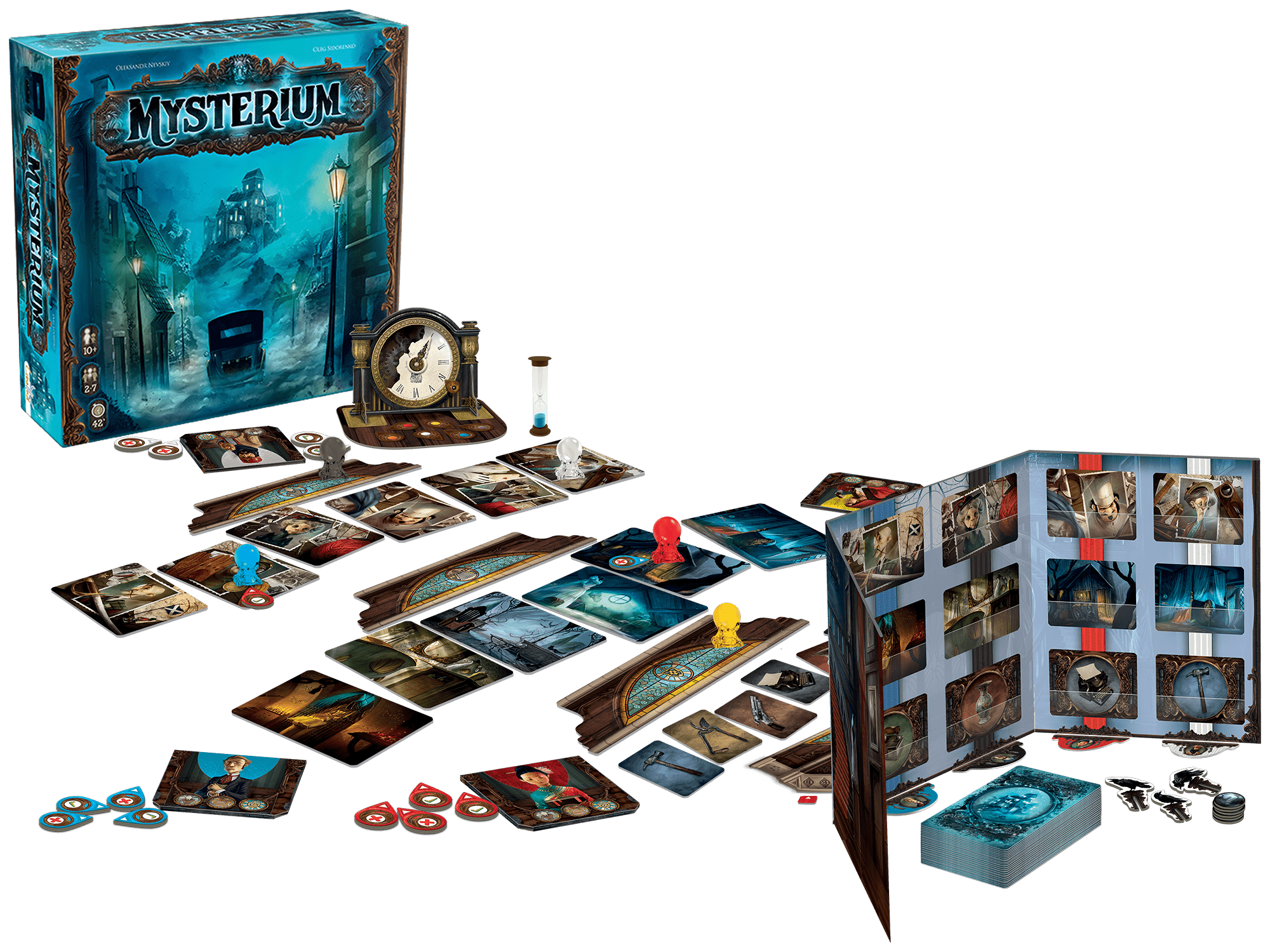 Mysterium puts your fortune-telling skills to the test in a spellbinding game of intrigue and suspense. In this cooperative game, you'll join forces with other players to discover the identity of a murderer. Can you decipher the visions shared with you by the ghost? Psychic costumes and crystal balls are not included.
Unlock! —Secret Adventures
Age: 10+/Players: 1–6 /Play Time: 60 minutes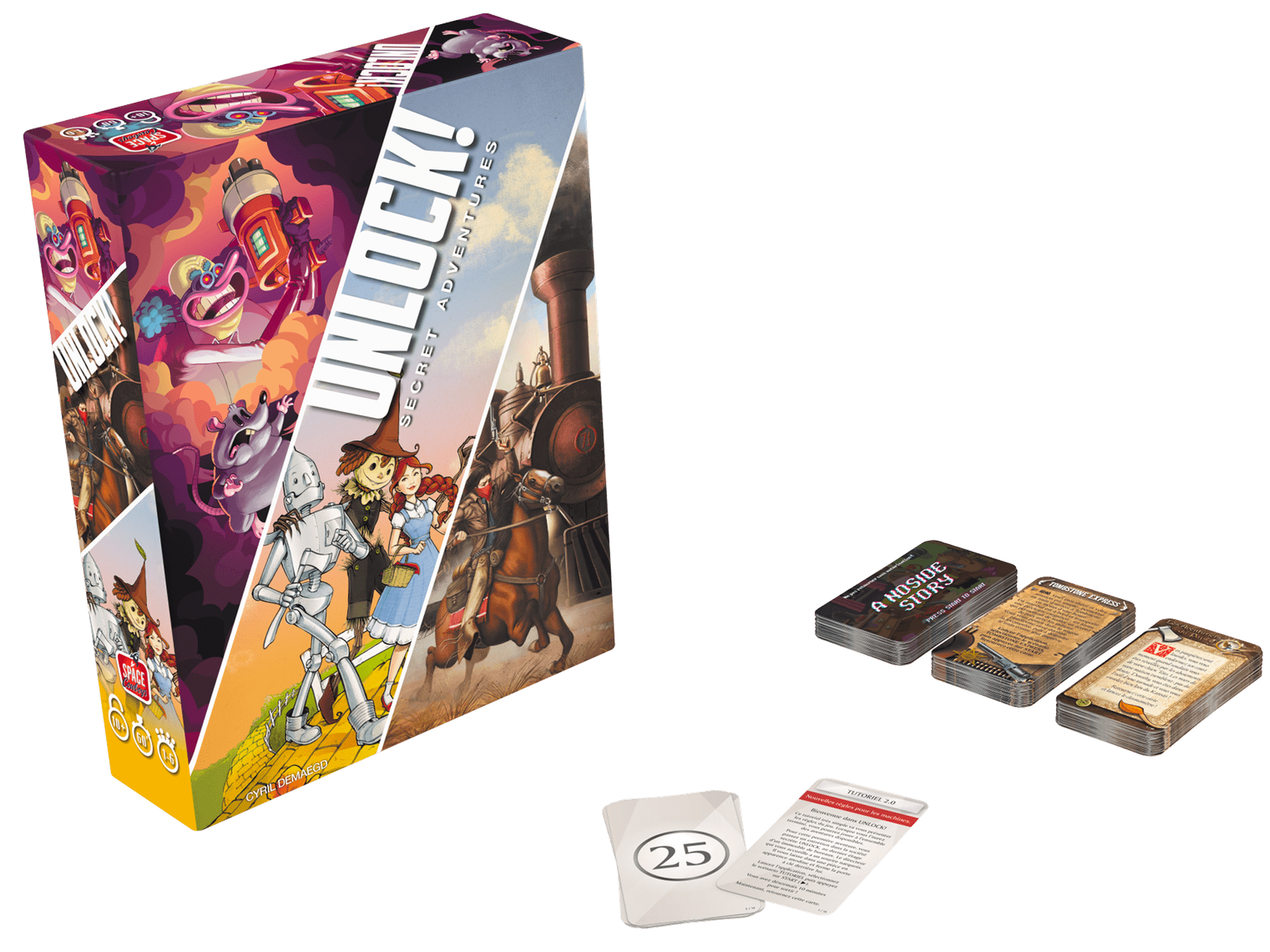 Unlock! is a series of cooperative card games inspired by escape rooms, where you search for objects or clues to solve puzzles.
Secret Adventures features three one-hour scenarios. First, you must outwit Professor Noside, a clown-like mad scientist. Next, set off for the Wild West aboard the Tombstone Express, a train carrying mysterious cargo. And finally, visit the Land of Oz to challenge the Wicked Witch of the West and return safely to Kansas.
The best part? You can dress up to match the scenario themes!
Bureau of Investigation — A Sherlock Holmes Game
Age: 14+ / Players: 1–8 / Play time: 60–120 minutes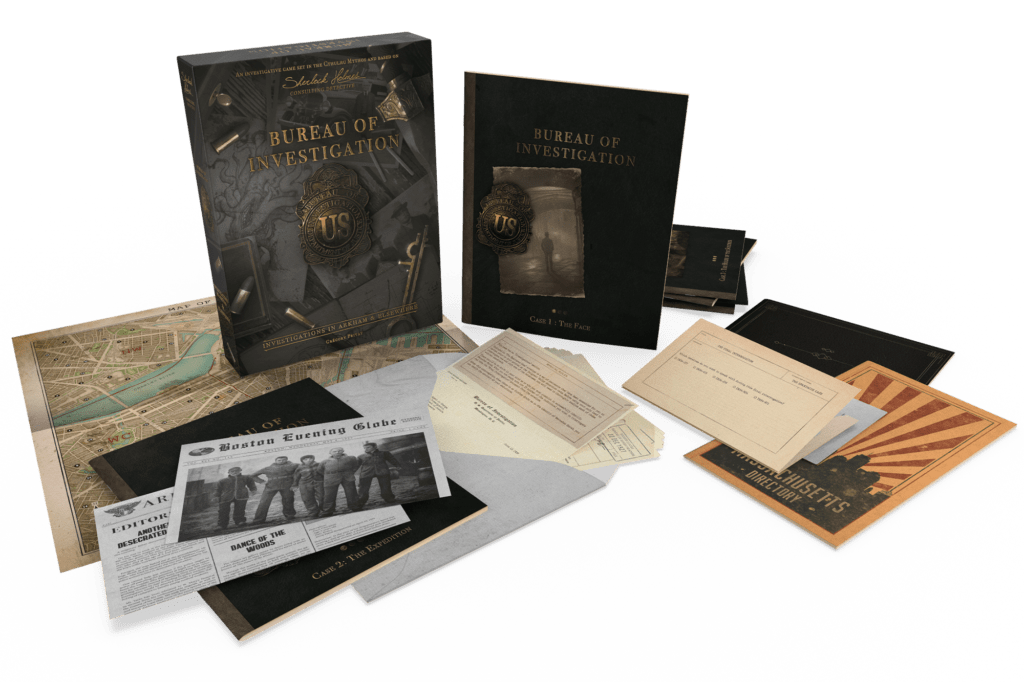 Are you a fan of the murder mystery genre? Then this game is for you! Bureau of Investigation—A Sherlock Holmes Game includes five scenarios where you (either alone or with up to eight people) investigate sordid and mysterious cases from the world of H. P. Lovecraft; follow leads, collect clues, and interrogate suspects. All this—and more—awaits! Will you be up to the task, or will the horrors of Arkham get the better of you and your team?
Halloween Evening With Friends 💀
Immerse yourself in some of your favorite cinematic universes and take the opportunity to embody scary villains. To add a Halloween vibe, dim the lights, light some candles, and play a spooky playlist (the soundtrack to your favorite horror movie, perhaps?) All that's left to do is set up the candy bar and you're ready to go!
Gathering of the Wicked
Age: 10+ / Players: 6-12 | Duration: 15-30 minutes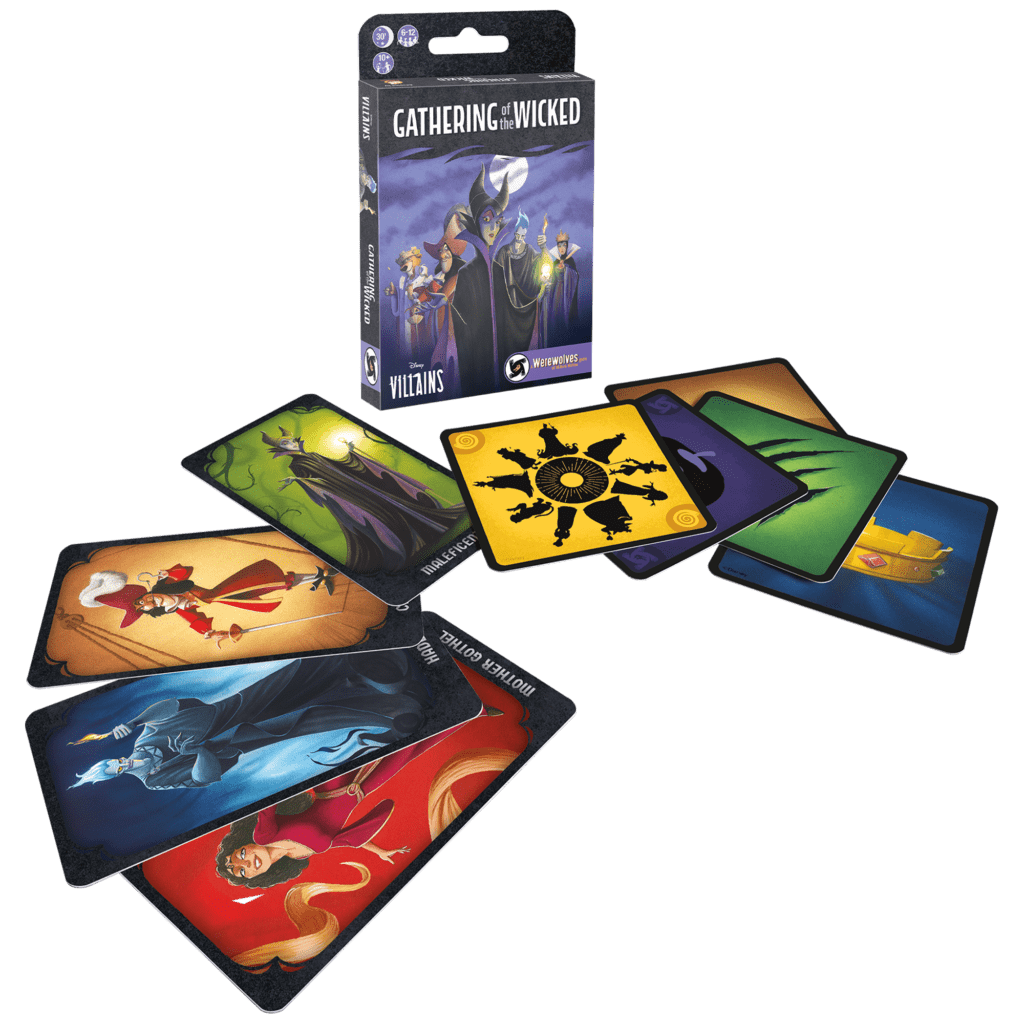 Spending Halloween in a large group? We've got just the thing!
Imagine a dark and desolate realm, filled only with chaos and misfortune, where only the truly evil and most powerful villains can survive and thrive… It's time to find out which Disney Villains will reign supreme over all! In a world where everyone is wicked, is there anyone you can really trust?
Nightmare Before Christmas
Age: 12+ / Players: 2-6 | Duration: 30-45 minutes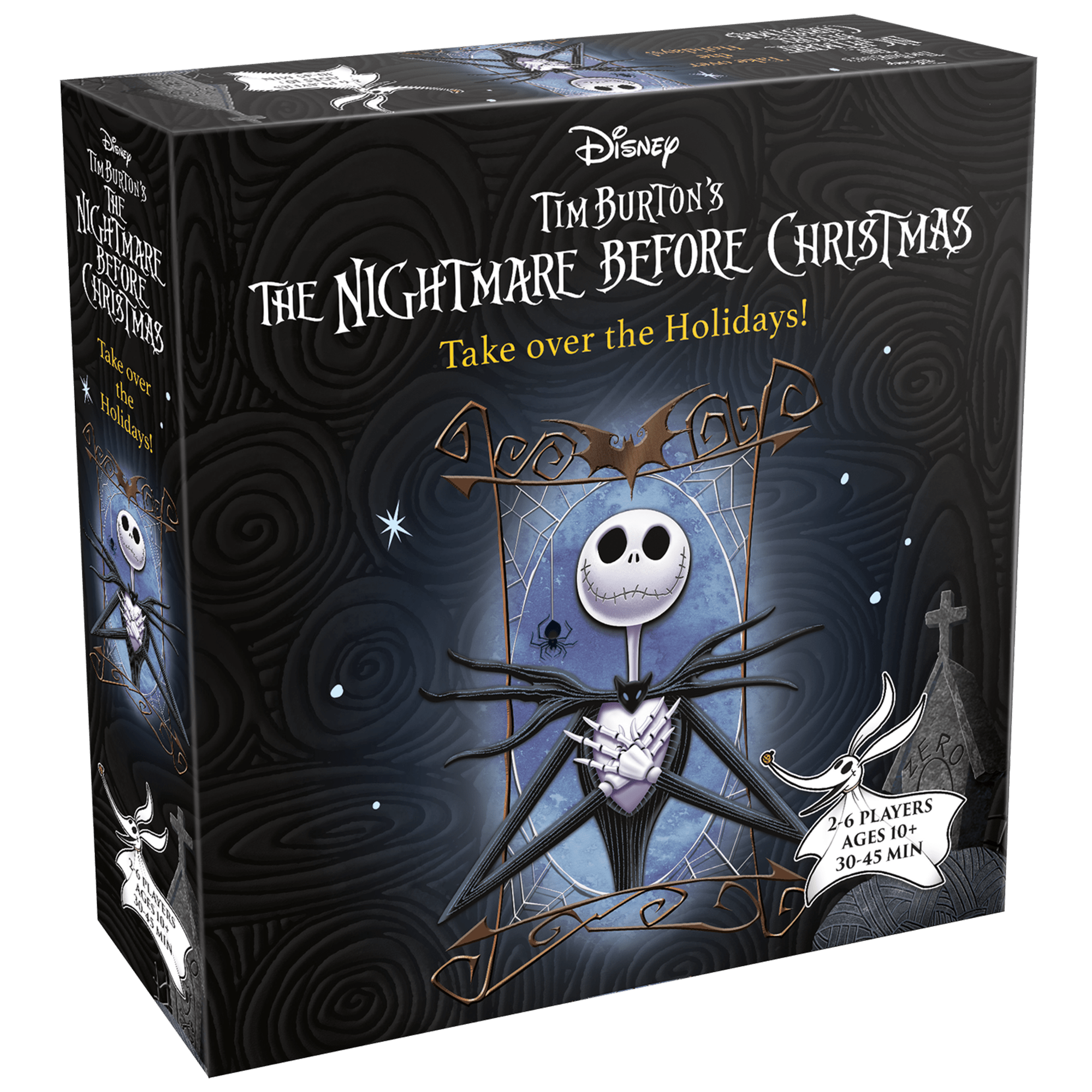 Rediscover a Halloween classic! In Nightmare Before Christmas, you'll play one of the iconic movie characters, Jack, Sally, Santa Claus, Oogie Boogie, Dr. Finkelstein or The Mayor and, each with a favourite holiday. Over 4 rounds, play cards to collect the most "Holiday tokens." Place your cards carefully in the right locations to take over the holidays and secure your victory!
SpellBook
Age: 10+ / Players: 2-4 | Duration: 30-45 minutes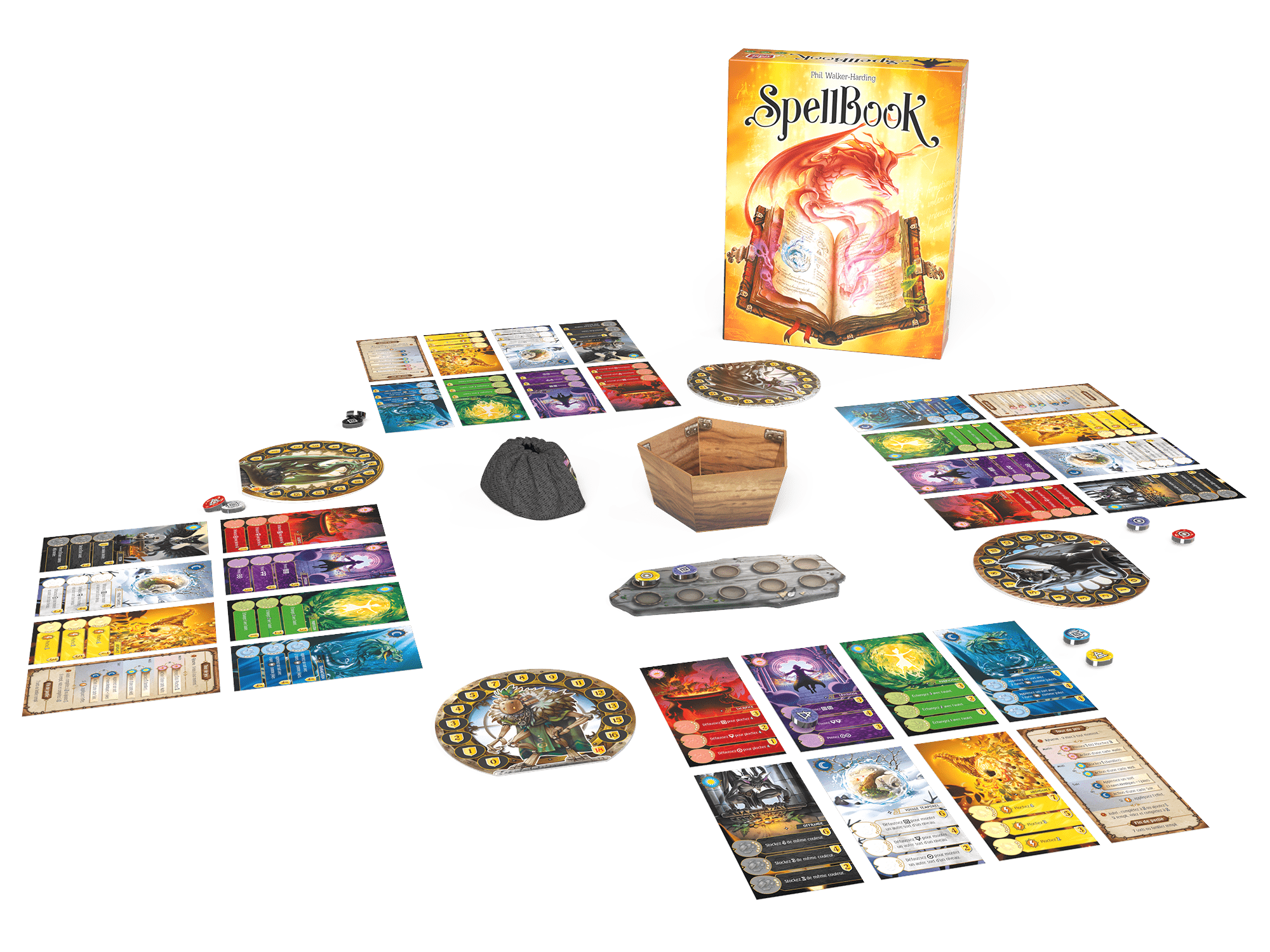 Fancy trying something new?
SpellBook offers you the chance to take on the role of a powerful wizard, ready to do anything to win the annual Grand Rite tournament. To do so, you'll work to fill your Spellbook with new Spells by collecting Materia to fuel your magic and store power within your familiar. The contest ends as soon as any wizard's Spellbook or familiar is full. The wizard with the most points wins!
And that's a wrap on our games for your Halloween parties! Wishing you a wonderful evening, where there will hopefully be more candy than scares. Happy Halloween! 🎃
Click here to find these ghastly games at a store near you.