Celebrating World Teachers' Day With Fun and Games!
October 5 is World Teachers' Day! We've got free activities perfect for the classroom or at home! And of course, tons of games to make learning fun!
Access+
Back to School
Dixit
Education
Games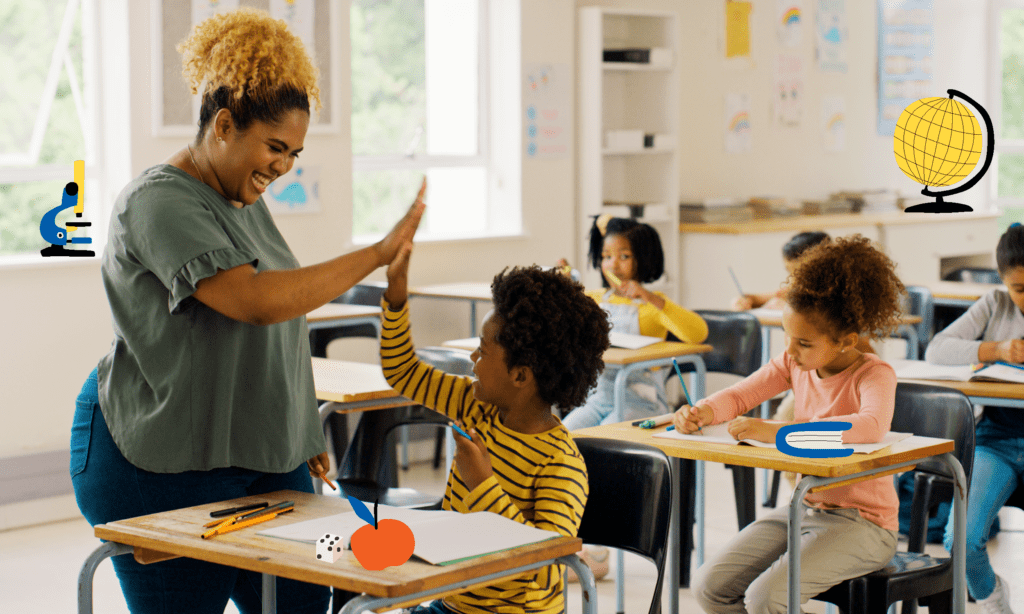 "A teacher takes a hand, opens a mind, and touches a heart."
– Unknown
Teachers are the unsung heroes of our society: shaping and nurturing young minds, imparting wisdom, and helping to mold our future leaders. These tireless champions of knowledge lay the foundations for our dreams and inspire us to reach for the stars… Teachers are in a unique position to have a direct transformative impact on the lives of so many others, shaping the future of society…
Held annually on October 5, World Teachers' Day honours teachers across the globe. Co-organized by UNESCO, in partnership with the International Labour Organization (ILO), UNICEF, and Education International (EI), World Teachers' Day is a day to celebrate how teachers are transforming education, reflect on the support they need to fully implement their talent and vocation, and rethink the way ahead for the profession globally.
We think teachers are unsung heroes. Great teachers not only teach the three "Rs" but also provide guidance, advice, a shoulder to cry on and inspiration. Great teachers make learning fun! Sometimes through an engaging lesson and sometimes through play! Games make great teaching tools and we've come up with a few free learning activities, perfect for teachers to provide in class, or for kids to do at home.
Check them out here:
Perfect for younger kids, this fun quiz, based on the popular game of Spot It! supports learning colours, numbers and shapes!
Spot It! / Dobble Activity Poster
Find the cat, connect the dots and more, with this fun Spot It! activity poster!
Rory's Story Cubes Drawing Activity
Based on Rory's Story Cubes, the game of imagination and storytelling, in this drawing activity, you draw on the cubes and tell your own story!
Click here for additional printable activities, games, and more!
Learning Through Play!
If you're like us and you love games, check out these great titles, perfect to make learning fun! Better yet, why not gift one to your favourite teacher!
Mysterium Kids – Captain Echo's Treasure
Age: 6+ / Players: 2-6 / Duration: 15-30 minutes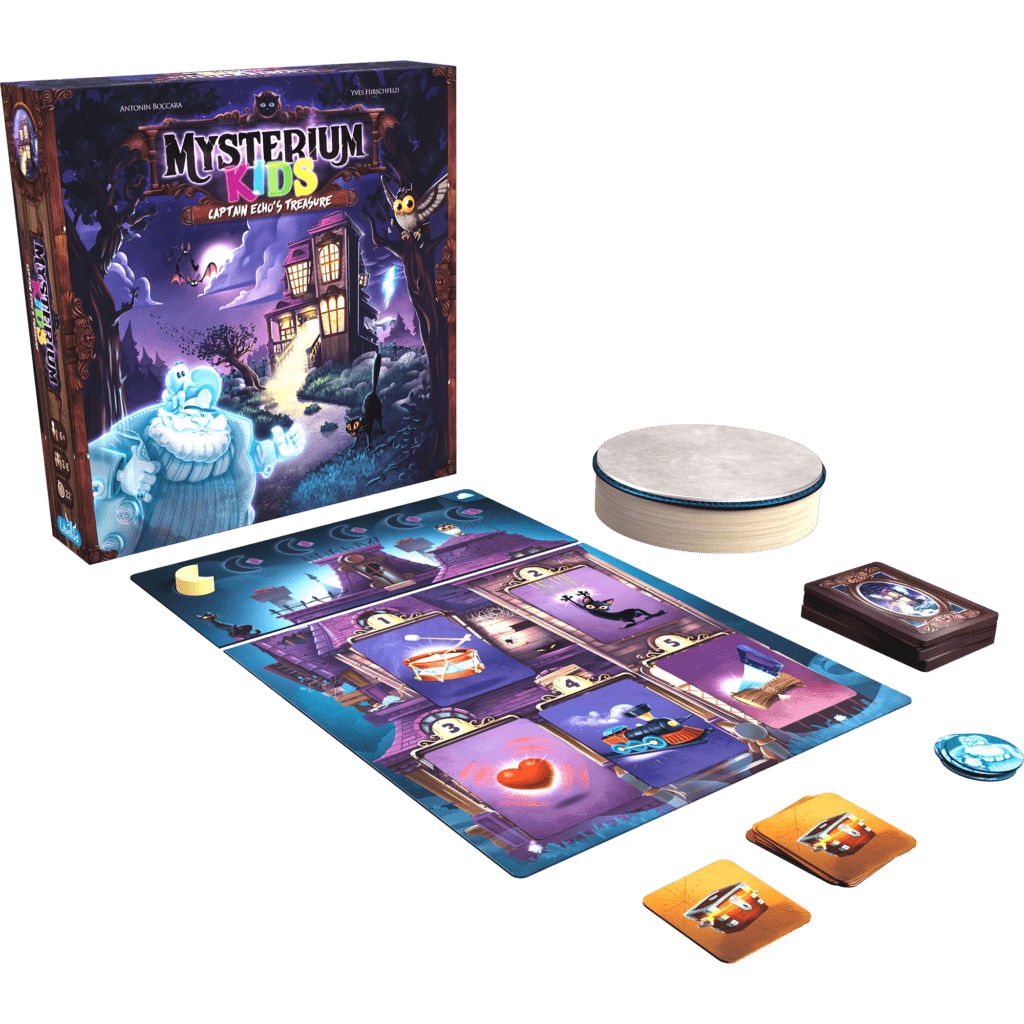 Spark creativity and foster critical thinking and logic with Mysterium Kids! In this cooperative game, based on sound and interpretation, help Captain Echo find his lost treasure!
Dixit – the Disney Edition
Age: 8+ / Players: 3-6 / Duration: 30-45 minutes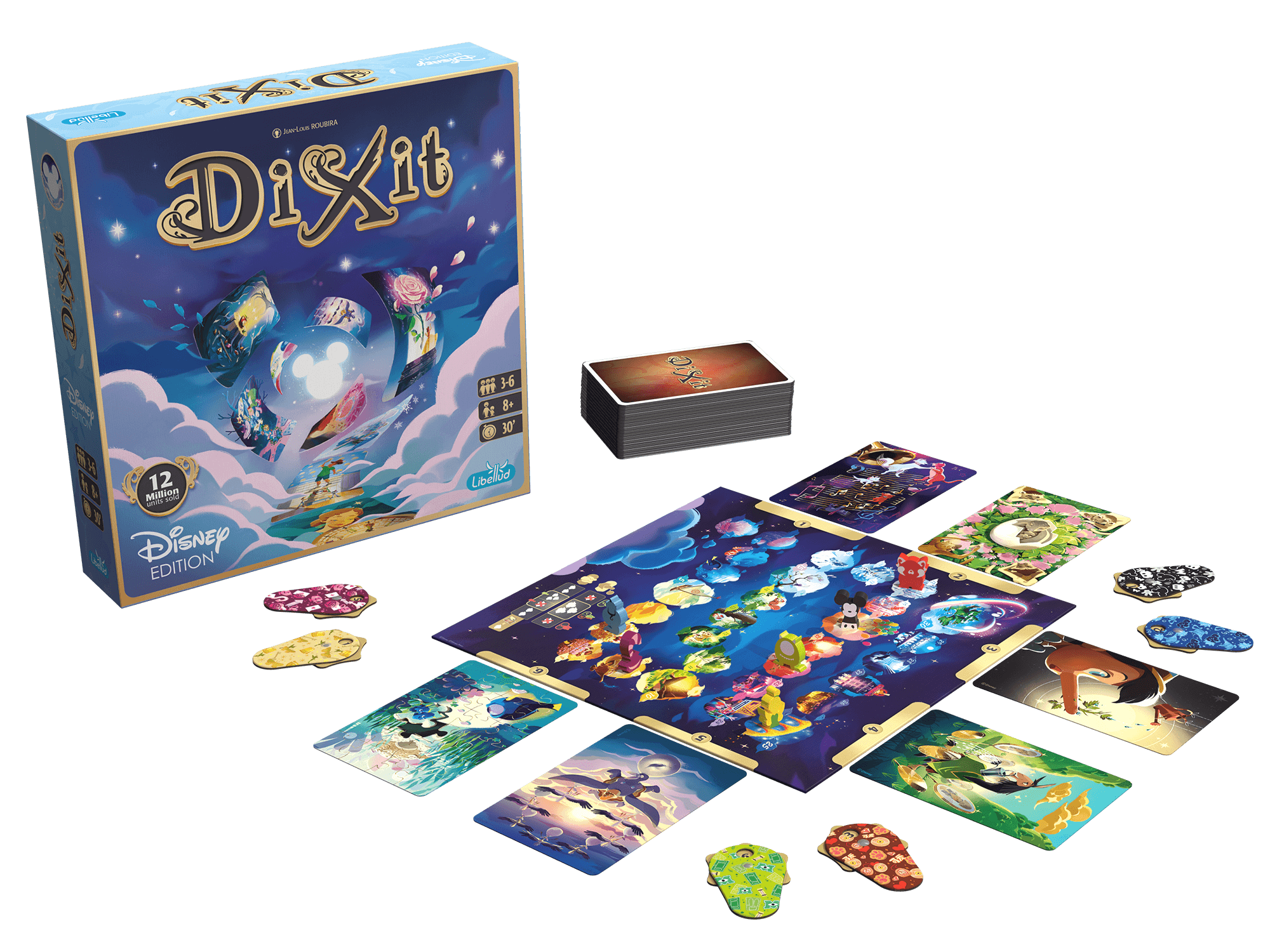 Harness the power of storytelling and imagination, with Dixit – the Disney Edition! In this simple and lighthearted game of interpretation and guesswork, players are challenged and delighted as they reveal a series of Disney-themed images. Featuring 84 cards based on iconic Disney & Pixar themes, this game is sure to captivate players, while promoting creativity!
BrainBox Collection
Age: 4+ / Players: 1+ / Duration: <15 min

Toys that teach, the BrainBox collection features a series of colorful and fun games that will improve observation and memory skills. With several different themes, including Animals, Dinosaurs, Math, and more, in BrainBox, players study the pictures-and-facts side of the card for 10 seconds, and then flip to the other side to see how many questions they can answer.
Playable individually or in a group, BrainBox is a fantastic game for individuals and groups alike! Perfect for home and in the classroom.
Created for people with cognitive disabilities, in collaboration with healthcare and education professionals, Access+ is a line of games that focus on accessibility and ease of use. They stimulate a wide range of cognitive functions and promote social interaction in a positive, reassuring setting. The games in the Access+ line are adaptations of existing Asmodee games and feature bigger symbols, larger cards, and other modifications that support different skills. The games include, Dobble/Spot It! Access+, Cortex Access+, and Timeline Access+.
For more information about Access+, the research, and the games, please visit www.accessplus-asmodee.com.
Take a moment to thank an educator and acknowledge the profound influence they have on all of us, far beyond the classroom, and the invaluable contributions they make, every day, to the growth and development of our children, our communities, and the world.
Thank you, teacher!