Soak up the Sun, With Our Hottest Beach-Friendly Games!
Summer's here, the weather's hot, and it's time to hit the beach! Discover our top games for a perfect day of sand and sun!
Big Groups
Chromino
Family
Friends
Games
Just One
Kids
Seasonal Favorites
Spot it! / Dobble
Ticket to Ride
Werewolves of Miller's Hollow (The)
Who's playing?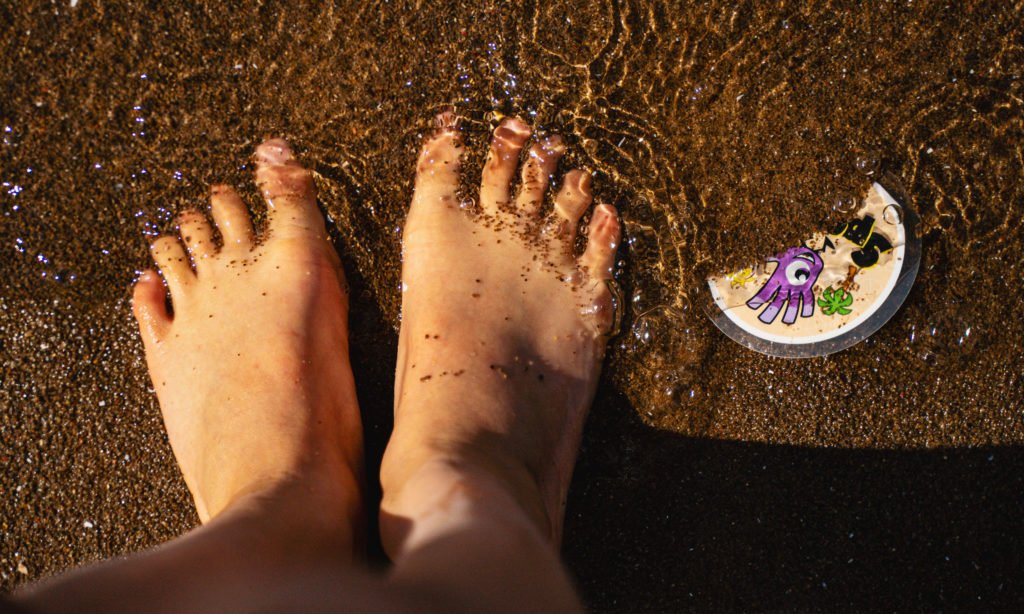 Ah! That long-awaited moment when you lay your towel onto the warm sand. Paradise! Beach days are a summer MUST and preparation is key if we want to make the most of them. Here are some beach bag essentials for a more-than-perfect day of water, sand and sun!
MUST-HAVES
If you're going to spend a day at the beach, you'll need sun protection with a good SPF. And don't forget to reapply every 2–3 hours.
Add your favorite hat (to avoid heatstroke in style), a pair of sunglasses and two towels (one for swimming and one for sunbathing) and you're all set!
Need a tip for a successful tan? Alternate playing games in the sun and in the shade to make sure you don't burn. And speaking of games, this next title lasts just long enough to get in some vitamin D, without burning.
Spot it! – Beach
Age: 6+ / Players: 2–8 | Duration: <15 minutes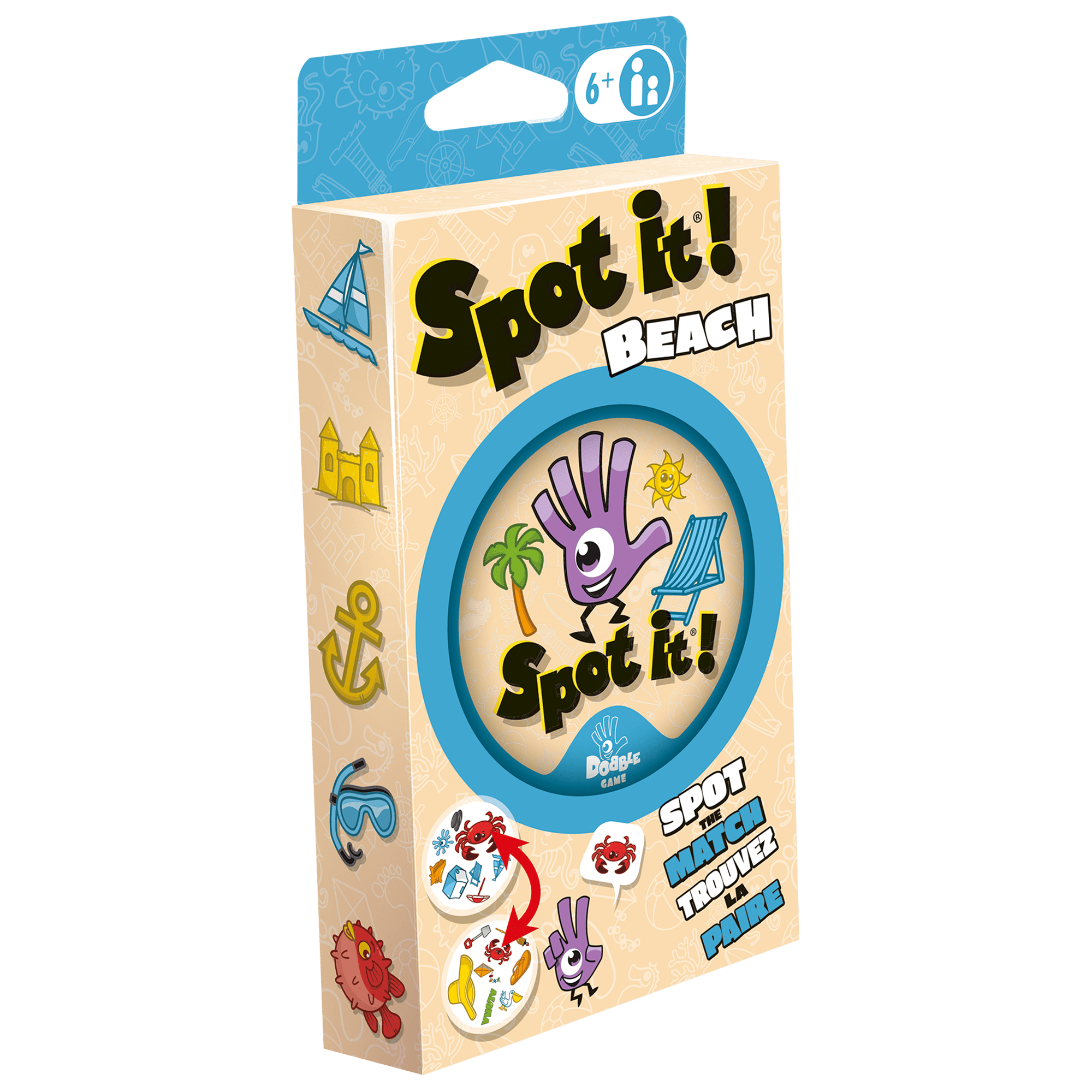 A fully waterproof version of Spot it!? Absolutely! You'll find the same simple, fun gameplay as the classic version, plus laminated, cards that are resistant to water, sand and even ice cream. Tried and tested for summer!
PRO TIPS
It's a well-known fact that playing in the sun makes you thirsty! Don't forget to bring enough water to stay hydrated all day long. In addition to lots of H2O, why bring along a refreshing homemade lemonade to sip on the beach. Yum! And to go with this quintessential summer thirst-quencher, here are a few suggestions for quick games that are super satisfying, without being mentally demanding.
Gathering of the Wicked
Age: 10+ / Players: 6–12 / Duration: 15–30 minutes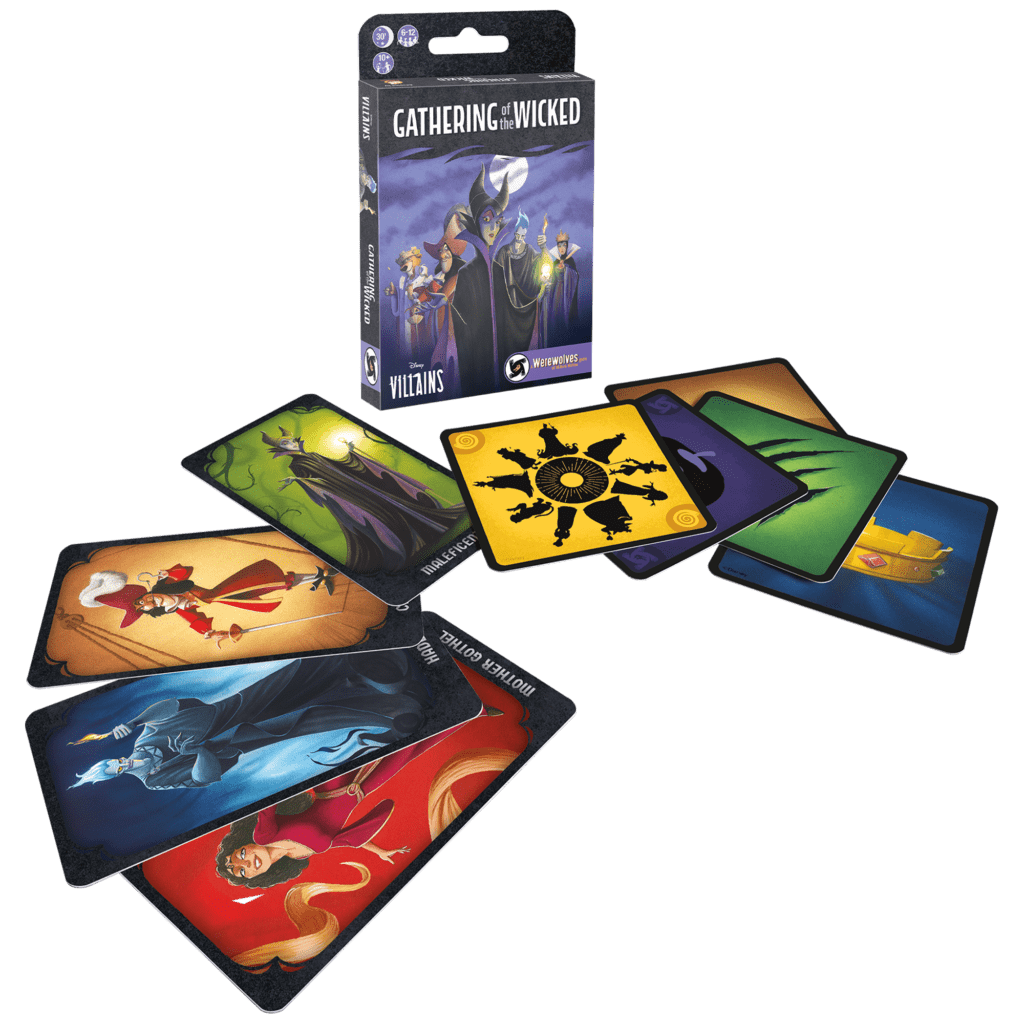 A hidden-identity game based on the mechanics of the now-famous Werewolves of Miller's Hollow, Gathering of the Wicked transports you to a devastated kingdom where villains reign as tyrants. Embodying the illustrious villains of the Disney universe, you must use your wits to find out who you can trust. But, in a world where everyone is wicked, is there really anyone you can trust?
Just One
Age: 8+ / Players: 3–7 / Duration: 15–30 minutes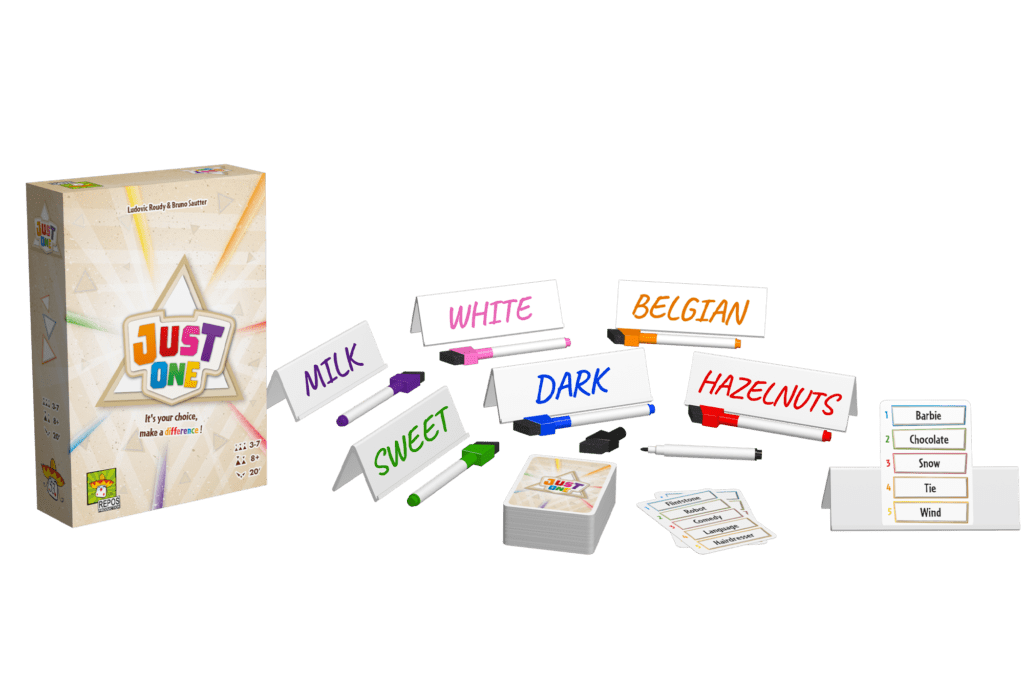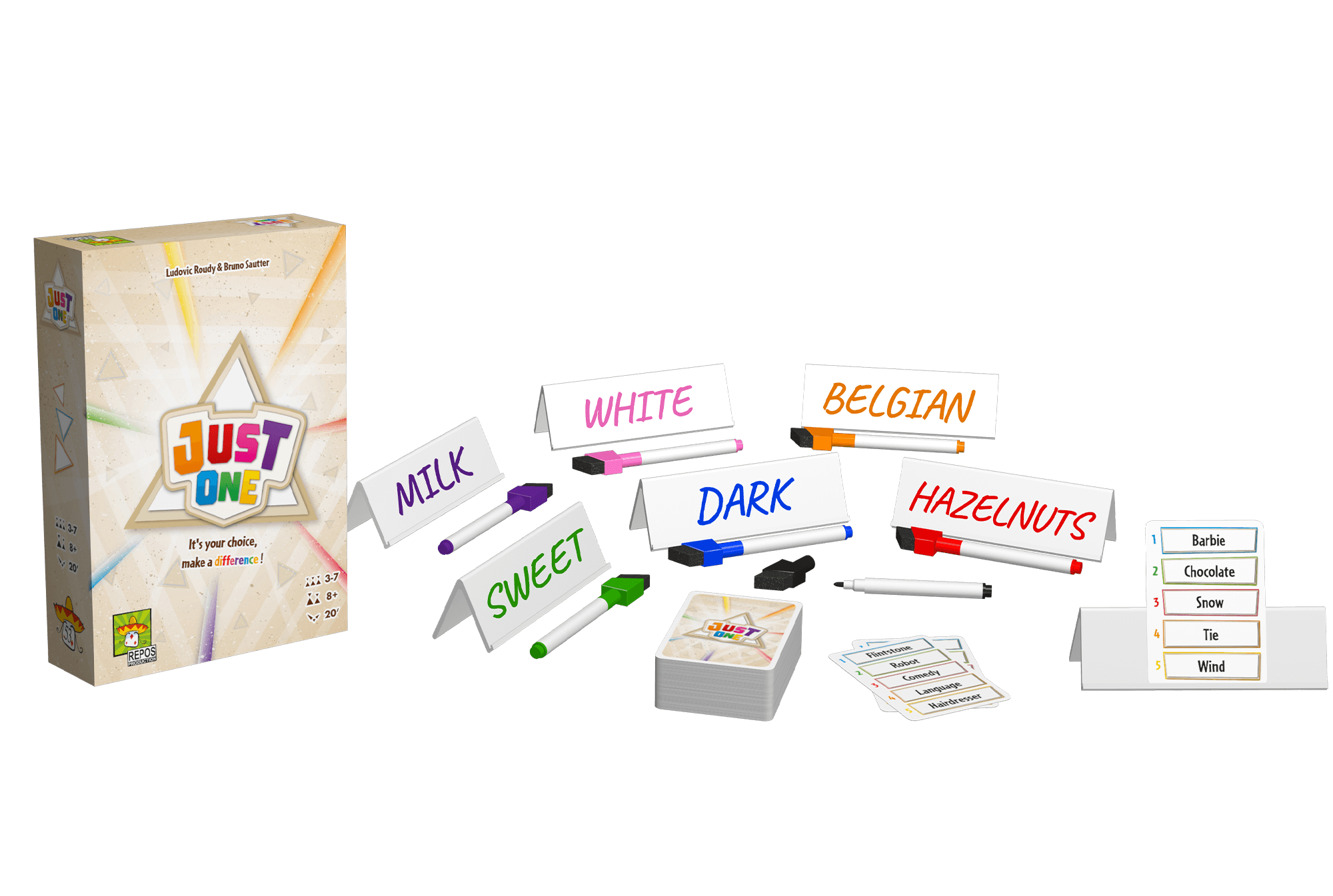 A must-have for family parties and get-togethers with friends, Just One is perfect for when you want to "switch off". How does it work? One player is the "guesser", and other players each give a clue (one word). But watch out! If two players give the same clue, it gets discarded before it's even revealed.
LITTLE EXTRAS
Be like the cool kids and bring your lunch to the beach to reduce waste.
And after lunch, take a break to avoid cramps (that's what mom says!)
To keep the kids (and parents) entertained during the break, why not play a little game?
Ticket to Ride – Express – New York
Age: 8+ / Players: 2–4 | Duration: <15 minutes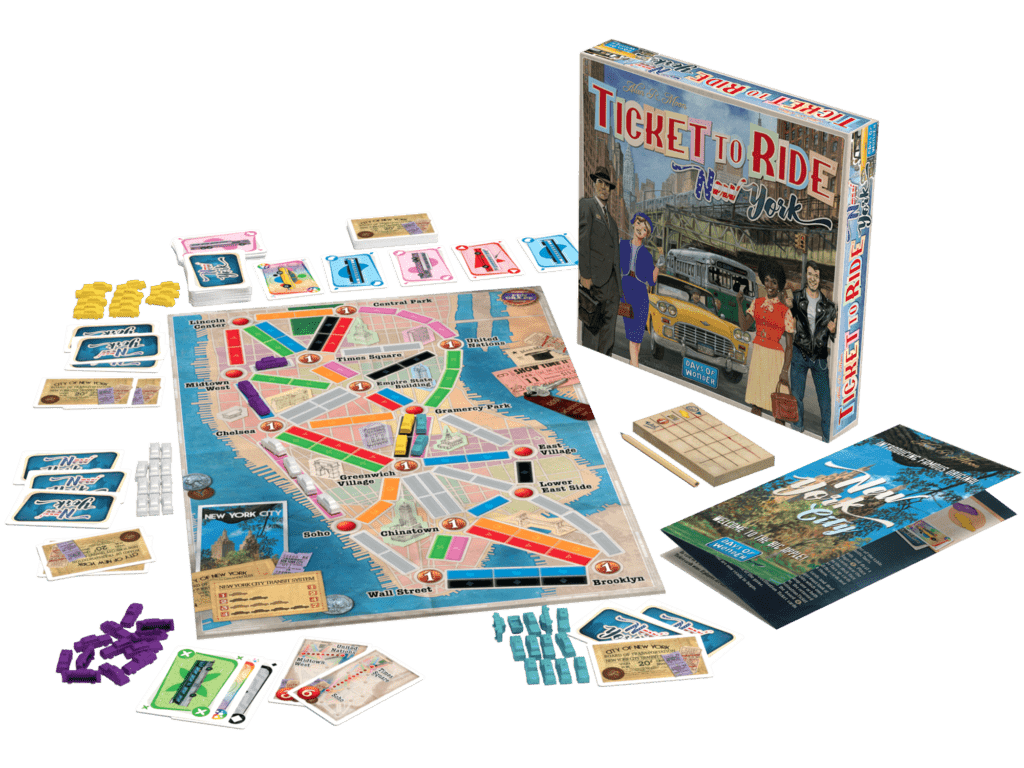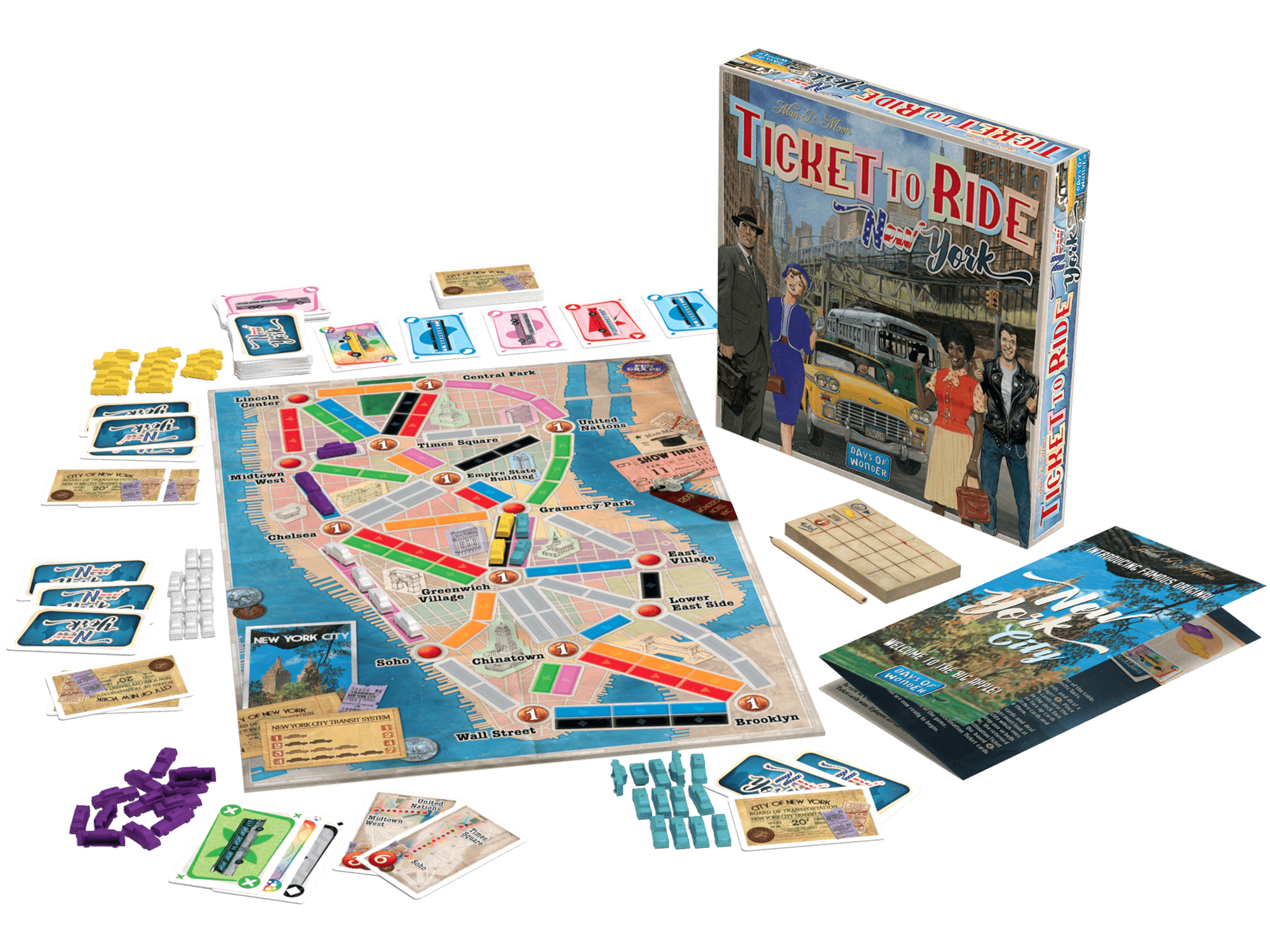 Travel to the Big Apple with Ticket to Ride – Express: New York! In this fast-paced version of Ticket to Ride, players vie for control of the streets of New York to complete their Destination cards and connect the city's various tourist attractions. A simple, elegant game for beginners and experienced players alike. Bonus point: this more compact edition can be played right on your beach towel.
Chromino
Age: 6+ / Players: 1–8 / Duration: 30–45 minutes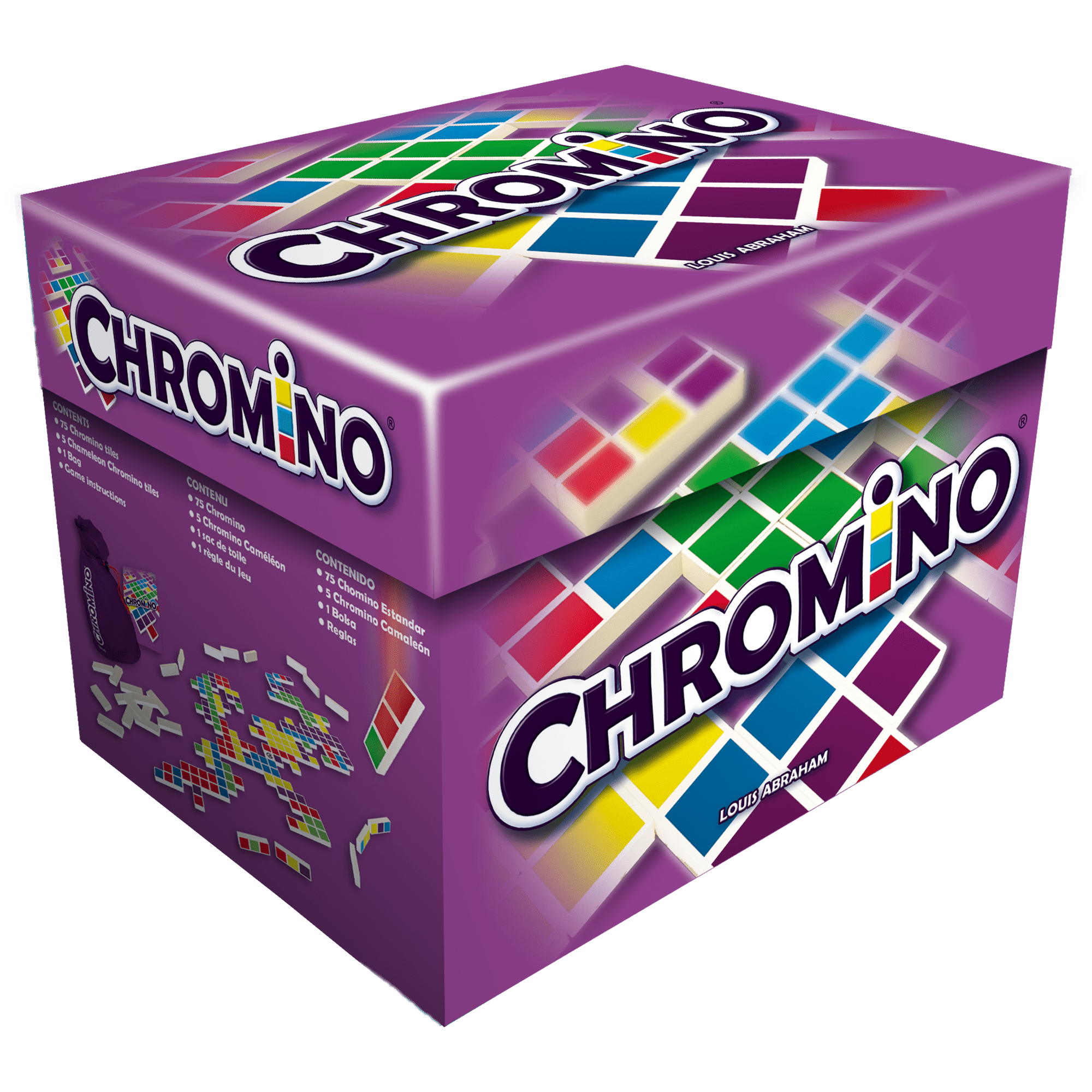 A colourful alternative to traditional dominoes, Chromino is a great lunchtime game. Each player in turn places a chromino on the board, making sure to connect 2 squares of the same colour. The first player to place all his chrominoes wins the game. Pretty simple, right? Sure, but your opponents will try to block you, so keep your wits about you. A simple, but surprisingly addictive game!
Now you're ready to make the most of the summer sun and sand! ?
For more suggestions on games to take along on your summer activities, check out the latest issue of Game On! Magazine.
Find ALL the games mentioned in this article at a store near you!